Are Online Casinos Failing to Target Female Players?
Are Online Casinos Failing to Target Female Players?
The online gambling industry is without a doubt one of the fastest-growing sectors globally and today we have numerous great online casinos to choose from and a rising number of active players. Gambling is a favorite pastime for many people as it offers something for everybody, whether you like video slots, strategy games, luck games, card games or anything else.
Gambling has a long history and with a few exceptions, the industry was dominated by men for many years, while women were involved in the more peripheral aspects of the industry, mainly entertainment. With the rise of the new millennium, the picture changed and the number of female players has been steadily rising in the past two decades coming to a point where the numbers are clearly equal. According to the UK Gambling Commission Report, 41% of women in the UK indulged in some sort of gambling last year, compared to 51% of men. In countries such as Australia, the numbers are similar, with women accounting for 45.8% of the country's female gamblers compared to 54.2% male gamblers, according to data from the Australian Government. Last year women gambling addicts outnumbered their male counterparts for the first time in Sweden.
Nowadays, it is clear that the old misconception that women do not gamble is false, but what have online casinos done to cater to female players? Let's find out.
The Female Player Vs. The Male Player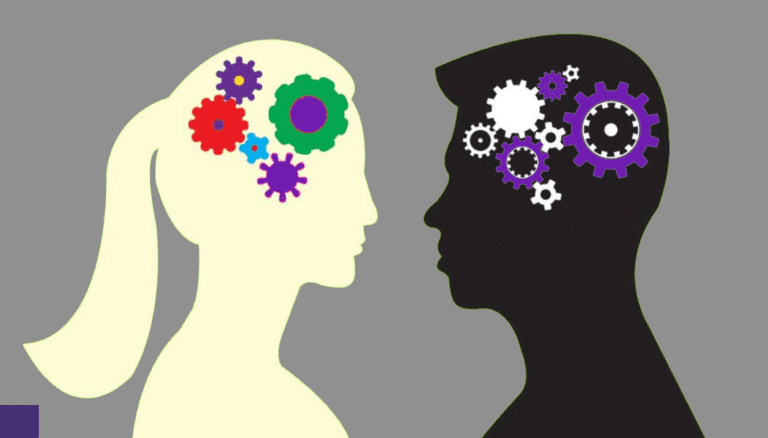 Data from various industries suggest that the two sexes have different preferences when it comes to their choices, and that includes gambling. One of the most striking differences is that female players tend to prefer low-risk games that are mostly based on chance. Their male counterparts are drawn to more strategy-oriented games that can increase the odds in their favor. Another notable difference that is worth mentioning is that female players prefer playing games against a dealer, while male players like the thrill of competing with other players. In terms of spending habits, women tend to be more pessimistic about winning, so they spend less on a single bet and take fewer risks in general. On the other hand, men like not predetermined wagers.
When it comes to game preferences, female gamblers prefer games such as online bingo, raffles, video slots and lotteries, which usually include small calculated bets. Male players prefer online poker, table games, and sports betting. Of course, these are general data-driven preferences and it is well known that there are female players who rock the poker tables while some men spend hours on their favorite online slots.
Other differences between the sexes and their gambling behavior can be observed in the reaction towards losing and winning. Women are more likely to cash out their first big win, while men are more prone to continue gambling, even if they are on a losing streak.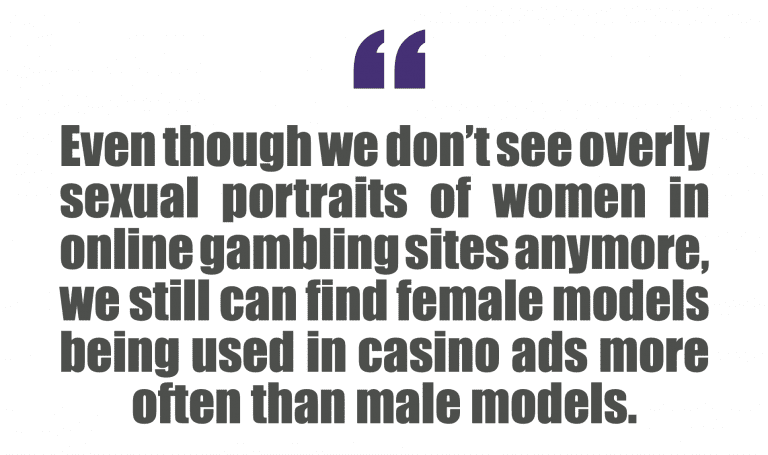 How Do Online Casinos Target Players?
Bearing in mind the differences between the gambling preferences of male and female players, how do casinos target the female audience? What approaches and marketing strategies do they use and are these successful enough? Let's explore the different methods used by casinos when targeting players to answer these questions.
Casino Marketing
We all remember back in the day when it was a common practice in casinos to include ads containing scantily clad women in order to attract the attention of male players. Such practices are now mostly a thing of the past and modern-day online casinos rarely feature scantily dressed women anymore. We are starting to see that more and more casinos are featuring animated characters as part of their themes and advertisements, as well as female themed brands such as Maria Casino and LadyHammer Casino.
Even though we don't see overly sexual portraits of women in online gambling sites anymore, we still can find female models being used in casino ads more often than male models. The female models are usually young and attractive women that are, needless to say, used to attract the male target audience.
Another important factor we should mention is the placement of casino ads. While we have more general channels such as social media, google ads, and email marketing, online casinos use varied methods of advertising by placing ads in print magazines and designated physical spots. Let's take for example the magazines where you can find such ads. In most cases, such can be found in adult and sports magazines which are mainly designated towards the male audience. It is rare to see an online casino add in a beauty magazine, which might be food for thought for the marketers out there.
The online casinos that market themselves mainly to female players take a whole different approach to their marketing than those that cater to men. Branded to appeal to women, they offer an experience that makes it more exciting for their female members. Online casinos that cater to women are less flashy than most of the online casinos that men prefer.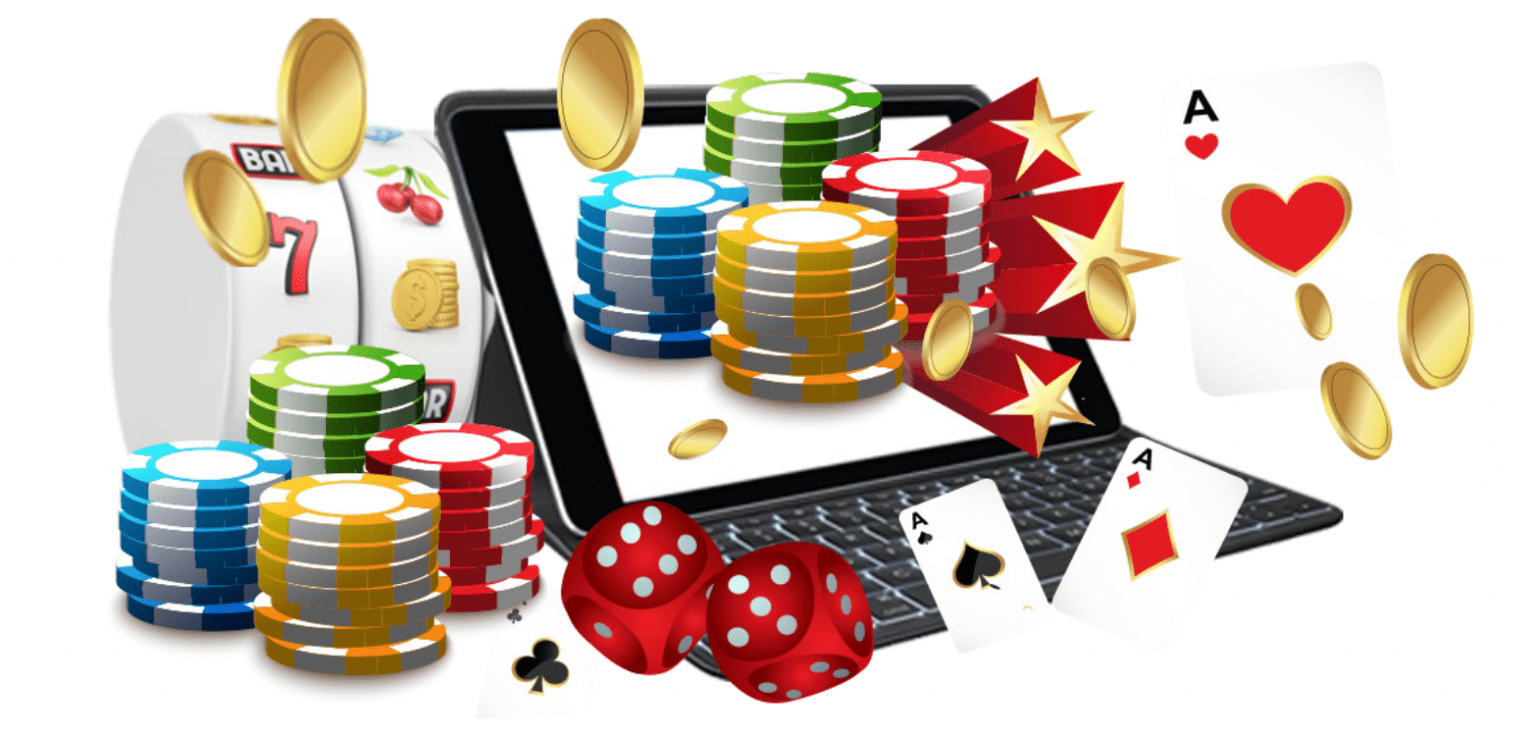 Casino Bonuses
Most online casinos out there feature games provided by the same game developers and it becomes harder and harder to differentiate from an operator standpoint. However, offers and bonuses are one of the ways that brands can stand out. We see numerous bonuses throughout the year being offered which include welcome offers, special event offers, VIP offers and more. Among these offers, we can find bonuses targeted to holidays such as Mother's Day and Father's Day. The amount of bonuses that online casinos have for Father's Day is however significantly higher than those for Mother's Day.
We researched 30 random casinos and found out that 19 out of those were offering some sort of a promotion for father's day, while only 11 had a promotion for mother's day this year. This means that nearly twice more casinos target the male audience and put the stress on that holiday.
Game Selection and the Future of Slot Games
As we mentioned above, women tend to prefer different games when gambling online and the good news is that most online casinos offer a large selection of games. However, this trend is different when it comes to slot themes. We tend to see many more slots that feature male lead characters as part of their stories and themes. Of course, there are millions of slot games out there with different themes and characters such as TV Shows, Fruits, Aliens and whatever else you can think of, but the truth is that we are still seeing more male-oriented slots with masculine themes and male heroes.
As the casino industry is constantly shifting, casino developers try to stay at the top of their game and are in a constant raise to deliver better products. They are aware of who is playing their games and we are starting to see more female-oriented slot themes. Another change that we are starting to see is the shift from sexual female characters that are aimed to attract the male player to spend more money, to more hero-themed characters.
Live Dealers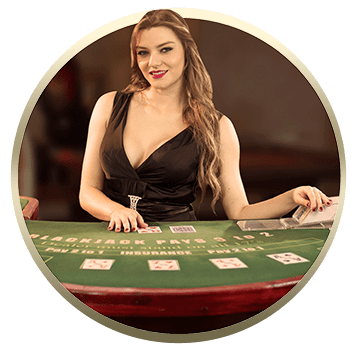 As mentioned above, female players tend to play against a live dealer, while men like to play against other players. It is true that at live casinos today, there are both male and female dealers. However, some casinos still feature female dealers that are dressed with more provocative outfits, which is a strategy to attract male gamblers to spend money. Male dealers, on the other hand, are usually dressed with a more refined, courteous look, which further highlights the difference in which the casino targets the two sexes.
What Can Casinos Do to Attract More Female Players?
Online casinos are well aware that female players play a vital role in the industry. However, they should look into more effective ways to attract women. One such way could be with the implementation of more female-exclusive gifts, promotions, and offers for female players. For example, they should include special deals on Mother's Day and Women's Day. Another important step will be for casinos to hire more male dealers and refrain from dressing female dealers in a sexual way.
Game developers should try to target the needs of female players and come up with more creative storylines and graphics which will be able to capture the attention of female players. There are already companies out there that have taken this step seriously and pay attention to the needs of female players, such as Fort Mason Games. The CEO of the company, Kate Gorman, believes that women are the future of gaming and that gaming developers need to include this overlooked demographic in their products in order to be successful in the next wave of development.
In recent years, we started seeing casinos that are targeting women specifically. Some websites have slogans such as, "The Best Casino for Women", "Best Slots for Ladies", "The Number One Female Casino" and more. It is hard to find such casinos that are targeted exclusively for men, though many brands focus predominantly on their male audience, which is why casinos such as Maria Casino are successful with their target audience.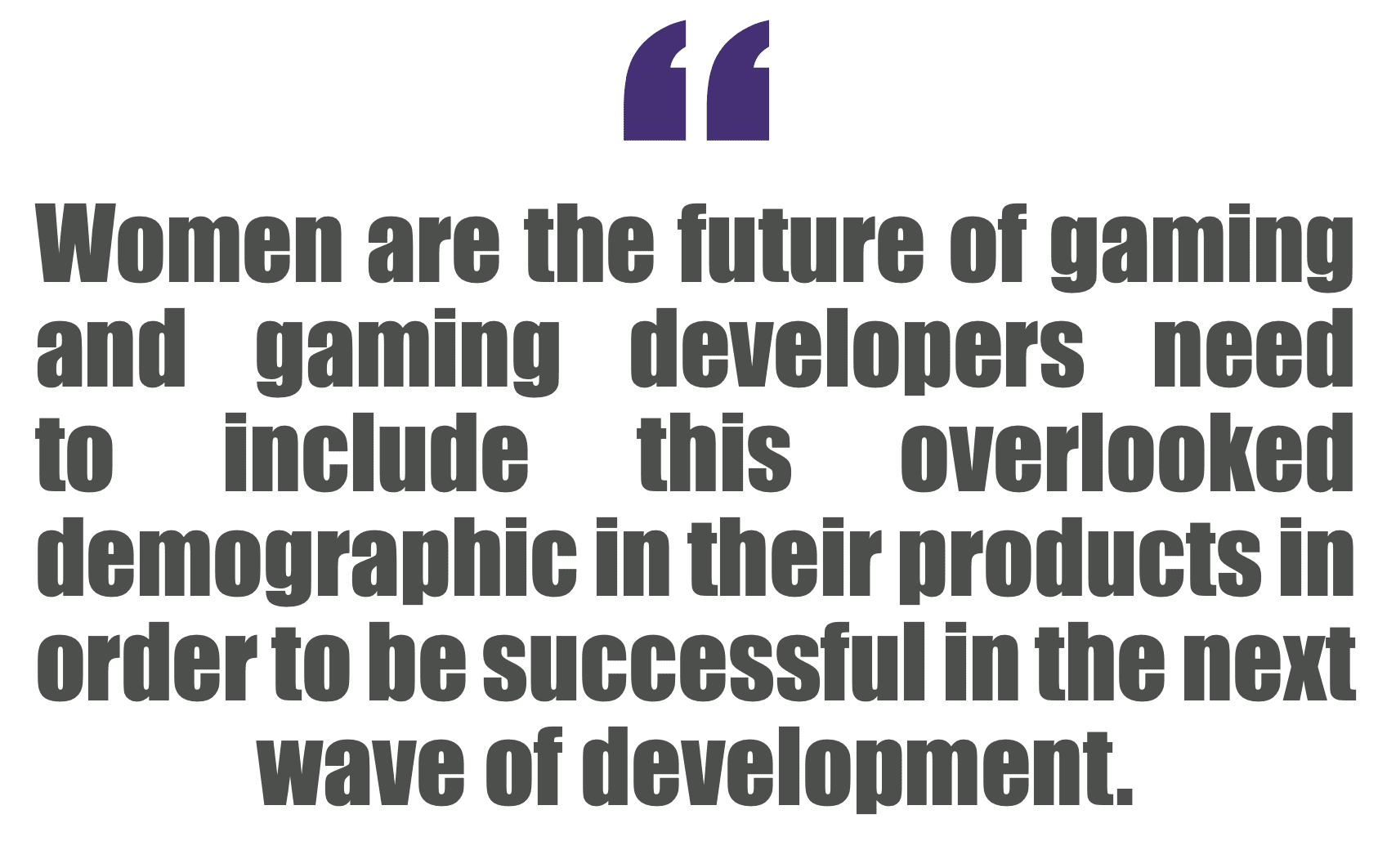 In conclusion, the online gambling industry is still dominated by male players, and this might be understandable taking into account that there are still more male players than female players on a global scale. The gender gap, however, is getting smaller each year and if online casinos want to attract the growing female audience, they need to adjust their strategies and start to cater to the needs of women.
Finding an online casino can be a quite challenging task if you are a female gambler. The online gambling industry seems to be designed with the needs and expectations of men in mind. For these reasons, female gamblers are mostly limited to a few choices, and it becomes challenging to find the right casino to play. If you wish to find the best casino options out there, check out our new website CasinoMamma.com which reviews and ranks the best online casinos rated by Casino Mamma and her team.
Our experts know the industry, the specifics, the online casino operators. That allows the team of Casino Mamma to offer you the best opportunities to play online, to explore the most generous casino bonuses, and to learn about the gaming industry.
References:
Australian Gambling Research Cente, Gambling activity in Australia, Chapter 2 – Gambling participation, Available at: https://aifs.gov.au/agrc/publications/gambling-activity-australia/2-gambling-participation
Dave Russell, Much more addictive' online casinos drawing women into addiction, Available at: https://sverigesradio.se/sida/artikel.aspx?programid=2054&artikel=7190982
UK Gambling Commission, Gambling participation in 2018: behaviour, awareness and attitudes, Annual report, Available at: https://www.gamblingcommission.gov.uk/PDF/survey-data/Gambling-participation-in-2018-behaviour-awareness-and-attitudes.pdf
Women and Gambling,
Available at: https://casinodaddy.comwomen-and-gambling/
Voice of the Player Magazine Issue 7, Article List