El Salvador To Build Bitcoin City
100%/5BTC + 300 Free Spins + 300FS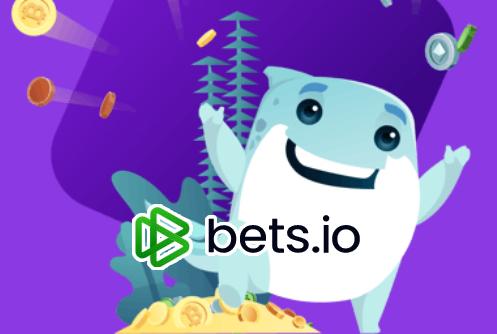 On Monday morning, Bitcoin (BTC-USD) was trading at $57,622 (£42,840), down more than 2.5 percent. At a promotional Bitcoin event in the seaside town of Mizata late Saturday, El Salvador's president revealed intentions to construct a "bitcoin city" in the country. President Nayib Bukele stated that the city will be round in design, resembling a huge coin, and will be erected at the base of the Conchagua volcano to capture geothermal energy to power bitcoin mining and provide electricity to the city.
The city's development and infrastructure would be financed in part by a $1 billion issuance of sovereign bonds backed by the cryptocurrency, according to Bukele. There will be no property, income, or capital gains taxes in the city, since costs would be met by a sales tax and funds obtained through bond offerings. Bukele predicted that the public infrastructure would cost roughly 300,000 bitcoins to develop.
According to the administration, the bonds will be released in 2022, and building on the city would begin 60 days thereafter. At the promotional Bitcoin event, Bukele was joined onstage by Samson Mow, the chief strategy officer of blockchain technology startup Blockstream. He stated that the bonds will be 10-year US dollar bonds, with half of the cash being converted to bitcoin and the other half being spent for infrastructure and bitcoin mining.
El Salvador became the first country in the world to make bitcoin legal money alongside the US dollar in September. The government released the Chivo wallet, a digital wallet that provided $30 in bitcoin to everyone who downloaded it. The move was billed as a method to spur economic growth and job creation, but it prompted outrage across the country, where 32.7 percent of the population lives in poverty and just 58 percent have an internet connection, which is required for bitcoin transactions.
Bukele said that millions of Salvadoreans were using the software after some initial teething troubles when the bitcoin price plummeted and the Chivo wallet failed. According to the country's Central Reserve Bank head, Salvadoreans residing abroad transferred roughly $32 million in remittances back home using the Chivo wallet between September and October. This amounts to around 2.5 percent of all remittances sent during those months. Invesco announced its decision to postpone plans to establish a Bitcoin Strategy exchange traded fund (ETF) in the United States on Monday, just hours before the fund was supposed to debut in New York.
Finally, you can still take advantage of our overall listing of the best crypto casinos, currently, on the market, so do not miss this exciting opportunity.