Fight The Kraken In NetEnt's Latest Slot Release, Ocean's Treasure
There are many things hidden in the ocean. Many unique creatures are to be found, however, the one that all of us have heard is the Kraken. The Kraken is a legendary cephalopod-like sea monster of massive size according to the Scandinavian folklore. According to the Norse sagas, the Kraken dwells off the coast of Norway and Greenland and terrorizes nearby sailors. As a result, throughout the centuries the Kraken has been a staple part of sailors' superstitions. Whether these stories are real or not is not something of a big deal, because the mythical creature is real in the gambling industry. Do you want to see the Kraken with your eyes? Now, you have this opportunity thanks to NetEnt. The leading game supplier has released its latest slot, Ocean's Treasure and turns every myth into a reality.

Ocean's Treasure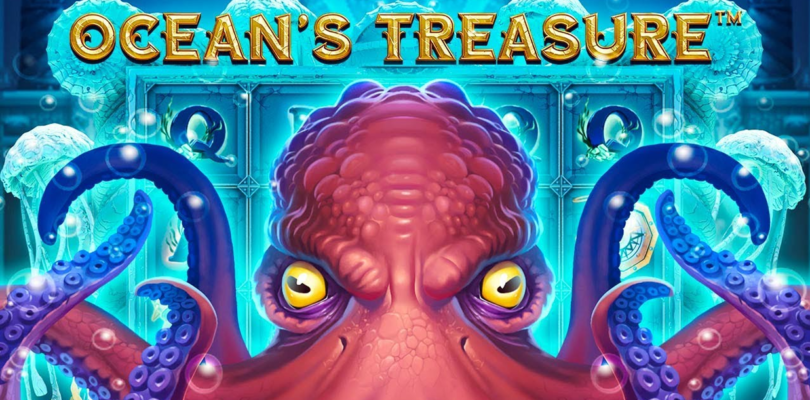 NetEnt is famous for constantly updating its portfolio. Every month, we are able to make use of different online casino slots and they are all unique themselves. Having exceeded our expectations once again, the reputable game developer has released a brand new slot under the name Ocean Treasure. Has the Kraken been killed? Well, not in the gambling industry, as NetEnt has awakened the creature. The latest release by the brand takes players to a world of sunken treasures and action-packed fun. NetEnt invites you to submerge in an underwater adventure for a chance to find hidden prizes protected by the unpropitious Kraken in its recent release Ocean's Treasure. Likewise, the game is inspired by the long-lost city of Atlantis, a legend created by Plato. In terms of the game, it is a 5 reel 3-row video slot, featuring Stacked Wilds and Free Spins with an increasing Level Multiplier in order to amplify excitement with every spin. It appears that the Kraken is actually real, at least in a virtual world.
Features Of Ocean's Treasure Video Slot
The game has the power to transfer you to a completely new world. You will go on an adventure under the water so as to discover treasures the mankind did not believe exist. Apart from Ocean's Treasure amazing look and story, it can offer thrilling features as well. In order to unlock the Kraken's treasures, players must collect three Scatter Symbols and enter 5-level Free Spins. With every Wild that should up on the reels, players will be granted extra free spin and advance further into the sea, opening new levels and expanding the Level Multiplier by up to 12 times. Moreover, the game undoubtedly can increase your bank account. With the potential to gain up to 102 additional Free Spins and an RTP of 95,99%, Ocean's Treasure is considered to have high-volatility gameplay. Besides, NetEnt's team is also exciting regarding its latest online casino game. Bryan Upton, NetEnt Director of Games commented on the latest release. "Ocean's Treasure's combination of an immersive theme, striking graphics and anticipation building features are tailored to grab the attention of experienced slot fans and those in search of high-intensity a play session. Awarding more Free Spins to lucky players than any other NetEnt game and the potential for huge prizes, this deep-sea slot will make a lucrative addition to our partners' portfolio."
Final Considerations
NetEnt has never performed better. Earlier in February, the outstanding game supplier has also launched Rise of Maya, Secret of the Stones with its MAX version. In addition to this, just before the end of the month, the Asian-themed King of 3 Kingdoms will be launched across the operator network. However, what is most exciting right now is the Ocean's Treasure slot. In order to gain access to the game, you should visit an online operator which is supported by NetEnt. These include brands such as CasinoRoom, High Roller Online Casino, 7Bit Casino and Fastpay Casino. Yes, that is right we started to collaborate with new casinos as well but you will hear more about them soon. Nevertheless, keep in mind that this list is not exhaustive, meaning you can try out the slot in many different online casinos. Lastly, we kindly advise you to play responsibly and we wish you a bit of great luck and amazing prizes.

Finally, you can still make use of our overall listing of the best online casinos right now, so give it a go.

First deposit bonus:
1. 100%/€500+100 FS or...
2. 200%/€100 or...
3. €200 Casino CashBack
Review

First Deposit Bonus:
100%/500€/$ + 200 FS

Review

First deposit bonus:
100%/500€ + 250FS
Review

First Deposit Bonus:
100%/250€ + 15 FS
Review

First deposit bonus:
125%/100€ + 50FS
Review




Exclusive Bonus:
125%/500€ + 250 FS
Review

Welcome Pack:
1000 EUR + 50 FS on "Book of Dead"

Review

First deposit bonus:
20 FS + 100% Bonus + 50 FS
Review

First Deposit Bonus:
100%/300€/$ + 150 FS

Review

First deposit bonus:
100%/500€ + 200FS

Review




First Deposit Bonus:
100%/300$ + 100 FS

Review

First Deposit Bonus:
100%/$300 + 100FS

Review

10% Daily Cashback

Review

First deposit bonus:
100%/300€ + 300FS
Review

First Deposit Bonus:
100%/1,500$/£/€ + 200 FS

Review




First Deposit Bonus:
100%/300$ + 300 FS

Review

First Deposit Bonus:
100%/€200 + 60 FS

Review

First Deposit Bonus:
200%/100€ + 25 FS

Review

First Deposit Bonus:
100%/500€

Review

First deposit bonus:
100%/300€ + 200FS
Review



First Deposit Bonus:
100%/300€

Review

First deposit bonus:
200%/2500€ + 50 FS
Review

25% Cashback

Review

First deposit bonus:
100%/1500$
Review

Total bonus package:
575%/1750$ + 290 FS
Review




First deposit bonus:
100%/200€ + 100 FS

Review

First deposit bonus:
200%/300$ + 125FS
Review

First deposit bonus:
100%/200€ + 50 FS
Review

First Deposit Bonus:
120%/240€

Review

First Deposit Bonus:
100%/250$ + 100 FS

Review



7 different welcome bonuses

Review

First deposit bonus:
100%/500€ + 100 FS
Review

First deposit bonus:
100%/500€ + 200FS
Review

First Deposit Bonus:
150%/350€ + 50FS

Review

First Deposit Bonus:
100%/500€/$

Review