From Online Poker to A Live Casino Tournament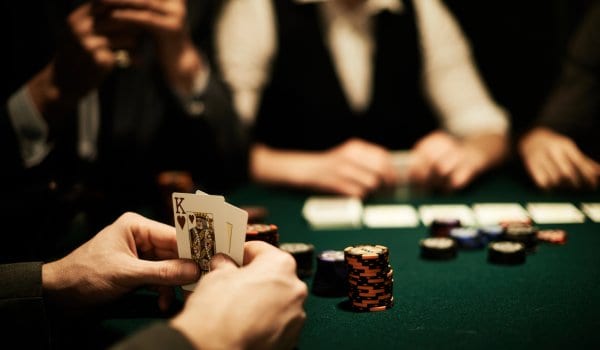 Do you love online poker, and have you been very successful in online poker so far? Well, let's see if you could also prove your poker talents at live casino poker. Before you take this route from online poker, you should be aware that playing poker in a traditional casino requires some adjustments from the online poker player.
Almost all of today's poker players gain their first experience in one of the many online poker rooms, such as the poker offers from N1 Partners (N1 Casino, Lady Hammer Casino, Joo Casino). There is a variety of attractive poker games – qualification rounds for live tournaments, cash games with limit and online poker games without limit. The range of poker tournaments in online casinos is big and continuously expanding.
What will change for you in a live poker tournament? The bottom line is, of course, that you lose your anonymity first. No longer an invisible face, no imaginative nickname. Instead, you will be sitting face to face with the live poker players. Some fear that they are not used to the conscious perception of the experienced players, who carefully observe every gesture, every facial expression and every reaction made.
This fear is justified, indeed. But do you remember the year Chris Moneymaker won the WSOP [the World Series of Poker]? It was the first poker live tournament in his life! However, to classify him exclusively as a beginner does not correspond to his skills and status. Chris Moneymaker was definitely not a poker novice at the time. Thus, you could clearly see his insecurities in the game flow and the handling of the chips. On the other hand, it turned out that his inexperience was in his favor. He was a No-Name that none of his experienced competitors had analyzed before and was even underestimated at the final table. The result is poker history today.
The transition from online poker to casino poker is not as difficult as many of you think. Some adjustments are psychological in nature, while others relate specifically to the pace of the game.
Tells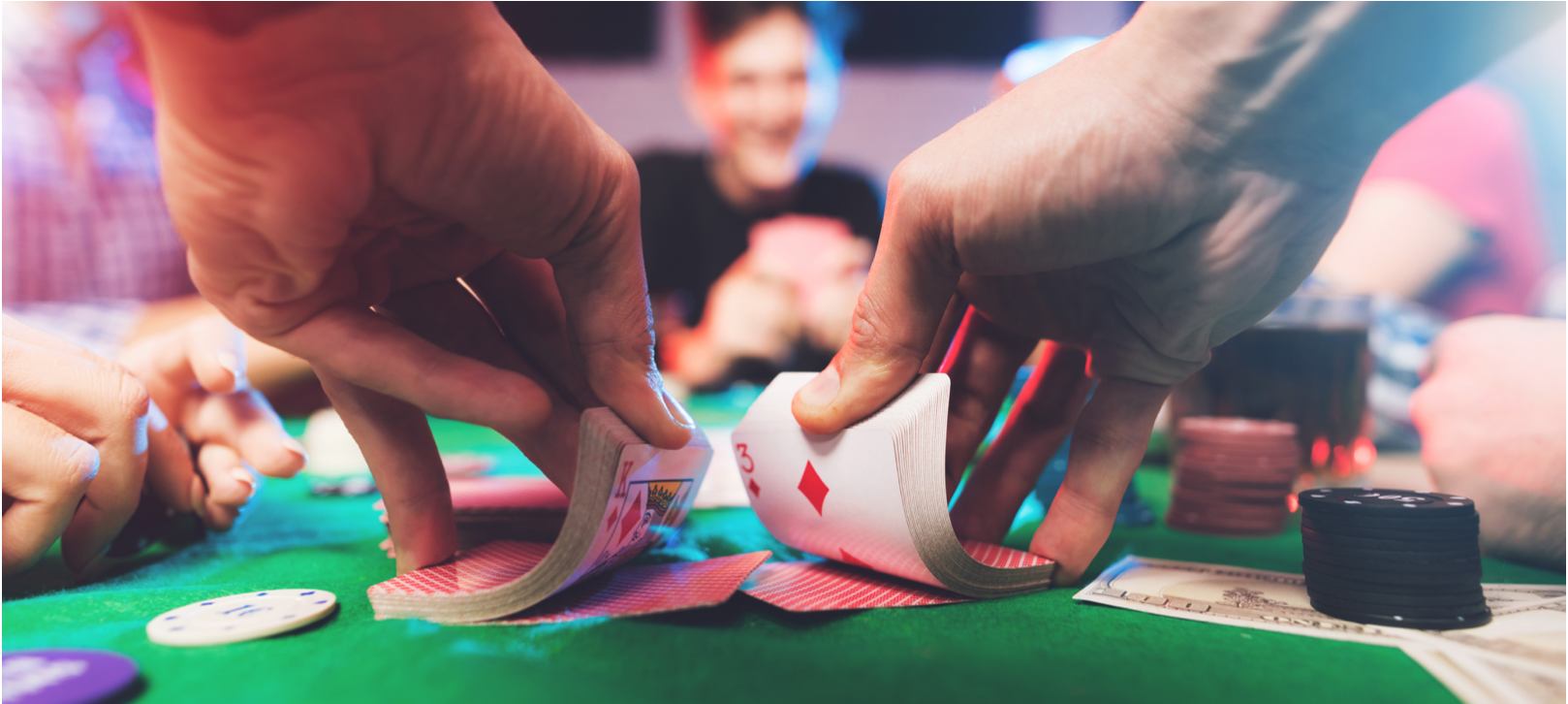 You are afraid to reveal your emotions. Anyone who has only played online poker so far has never had to deal with suppressing their feelings in front of others. These fears are understandable. Leaps in the air, trembling, swearing, moaning, sweating, getting up from the table – all these feelings that usually occur while playing online poker are not difficult to control.
Of course, when you play your first live poker game, you will be sending out signals that are still treacherous. Gain your first experience with low limits and "buy in." Make an effort to mask or minimize your "tells" and concentrate on reading your opponents from the first game of poker.
Here are some tips on how to hide your own tells:
Find a comfortable sitting position that you can maintain for a long time so that you don't suddenly move forward or backward.
Arrange your chips so that you, your opponents, and the dealer can see them well.
Wait for your turn to check your hole cards.
After watching the hole cards, wait a few seconds to fold, call, raise, etc. It is recommended that you tilt your head down so that no one can see your eyes. Even after looking at the cards, keep your eyes down and don't move your face.
After looking at the cards, clasp your hands in front of your mouth so that it is not visible to the other players.
Try always to keep the same distance from the table while holding your hand.
Before you bet, think how much you want to bet and don't change your mind. After placing the chips, you should return to your original posture with your hands clasped over your mouth.
When you raise, keep your speech short, clear, and loud enough so that you don't have to repeat it. A short 'Raise', 'Reraise', 'All-In', 'Call' is enough. Always try to announce your actions with the same voice.
Always try to "check" in the same way, regardless of whether you missed the flop /turn, or if you let your opponent run into a trap.
Do not move any part of your body (legs, feet, etc.) during a hand.
Do not change your facial expression during a hand.
Stay communicative at the table. Try to avoid eye contact and conversations with your opponents. Ignoring a question from your opponent is not rude at the poker table!
When asked for a chip count, look at the chips and name the number without looking at your opponent. Give ONLY the number!
Repeat this behavior hand by hand. After a while, your opponents will no longer watch you closely because they will not notice any differences!
If you have trouble remembering your hole cards, check your cards on EVERY flop so that your opponents cannot draw any conclusions.
What is a good poker face??? As cool as possible? As casual as possible? As serious as possible or even as dangerous as possible? A good poker face can be whatever, as long as it always looks the same!
Game Pace and Behaviour
The pace of live poker games cannot be compared to that of online poker casino games, as the prior is much slower. Not a generated program, but a dealer made of flesh and blood who shuffles real cards and deals them out. Nothing virtual exists anymore. Every player handles real chips. All of this means that a round of poker takes much longer than you are used to from online poker. Sounds easy and logical, but it is an essential part for you to adjust. Online you can quickly experience 100 poker hands per hour and much more if you play at multiple tables at the same time. In casino poker, this number is limited to 25-30.
Despite their still revealing behavior for a traditional casino, certain basic etiquette is expected from poker players. Therefore, always read the existing casino rules. Anyone who inappropriately reveals their cards will be warned in one casino and disqualified in the other.
There are not way too many rules for you to be aware of, so be careful. Before you go to your first live poker game, you should train in advance how to deal with the cards and chips and how to slow down the game.
Voice of the Player Magazine Issue 8, Article List