Get A Chance To Win Big With The Monthly Race At ZetCasino
Online casino tournaments, organized by ZetCasino, are the most exciting things to do in your spare time. Do you like winning and receiving prizes? If you do, the Monthly Race at ZetCasino is designed especially for you. Get a chunk of a huge prize pool, consisting of 250,000 loyalty points, by securing a high position on the leaderboard at the end of the competition. Prove that you are top of the line with ZetCasino and become the next lucky player at the online operator. Experience the feeling of taking part in a real tournament and walk away with amazing rewards at the end of each month.

Monthly Race Tournament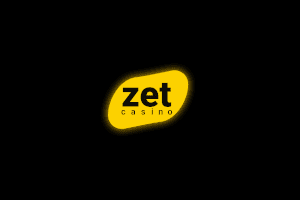 Every month, ZetCasino launches a Monthly Race which aims to encourage more and more players to encounter a big win. By doing so, the reputable online casino ensures that a variety in terms of tournaments and games is provided and thereby even the most demanding casino players are satisfied. In order to take part in the Monthly Race, you will have to follow some general rules. To begin with, you need to become a member of ZetCasino. Following this, you will have to make a deposit of at least EUR 20. However, bear in mind that other currencies are also applicable, meaning you have nothing to worry about. Moreover, the minimum stake amount has to be at least EUR 20, with minimum stake counted in the Monthly Race wager of EUR o,3.
Prize Pool
The prize pool of the Monthly Race at ZetCasino consists of 250,000 loyalty points. The first 10 players with the highest wager will share the prize pool. In order to ensure that you will be amongst those players, you have to dedicate some of your spare time to the tournament. Even though at least 50 players must take part in order for the tournament to take place, rest assured that the number of players in the tournament will be way higher. This is because the competitions organized by ZetCasino have become a hit in the industry. In terms of the prizes, below you can see a full breakdown of what potentially you might win.
1st Place- 45,000 L.P.

2nd Place- 38,000 L.P.

3rd Place- 30,000 L.P.

4th Place- 27,000 L.P.

5th Place- 25,000 L.P.

6th Place- 23,000 L.P.

7th Place- 20,000 L.P.

8th Place- 17,000 L.P.

9th Place- 15,000 L.P.

10th Place- 10,000 L.P.
The winner of the campaign will be determined by counting the total wagering amount of each player during the whole qualifying period. Likewise, all prizes will be credited within 24 hours following the Monthly Race tournament completion.
Final Considerations
ZetCasino tournaments are the best way of earning rewards while letting off the steam. The famous online operator offers the most exhilarating features an online casino can offer. You will find an abundance of amazing games combined with a beautiful layout and top-notch graphics. Apart from that, if you become a member of the brand you will have the chance of constantly competing with your peers. Is there anything more exciting than this? As a result, we encourage you to find the most comfortable place at your home and test your luck. Win a share of the amazing prize pool and become the next ZetCasino's champion. However, before taking part in the Monthy Race tournament, we encourage you to familiarize yourself with the terms and conditions of the campaign. We advise you to play responsibly and we wish you a bit of good luck.

Finally, you can still make use of our overall listing of the best online casinos right now, so give it a go.

First deposit bonus:
1. 100%/€500+100 FS or...
2. 200%/€100 or...
3. €200 Casino CashBack
Review

First Deposit Bonus:
100%/500€/$ + 200 FS

Review

First deposit bonus:
100%/500€ + 250FS
Review

First Deposit Bonus:
100%/250€ + 15 FS
Review

First deposit bonus:
125%/100€ + 50FS
Review




Exclusive Bonus:
125%/500€ + 250 FS
Review

Welcome Pack:
1000 EUR + 50 FS on "Book of Dead"

Review

First deposit bonus:
20 FS + 100% Bonus + 50 FS
Review

First Deposit Bonus:
100%/300€/$ + 150 FS

Review

First deposit bonus:
100%/500€ + 200FS

Review




First Deposit Bonus:
100%/300$ + 100 FS

Review

First Deposit Bonus:
100%/$300 + 100FS

Review

10% Daily Cashback

Review

First deposit bonus:
100%/300€ + 300FS
Review

First Deposit Bonus:
100%/1,500$/£/€ + 200 FS

Review




First Deposit Bonus:
100%/300$ + 300 FS

Review

First Deposit Bonus:
100%/€200 + 60 FS

Review

First Deposit Bonus:
200%/100€ + 25 FS

Review

First Deposit Bonus:
100%/500€

Review

First deposit bonus:
100%/300€ + 200FS
Review



First Deposit Bonus:
100%/300€

Review

First deposit bonus:
200%/2500€ + 50 FS
Review

25% Cashback

Review

First deposit bonus:
100%/1500$
Review

Total bonus package:
575%/1750$ + 290 FS
Review




First deposit bonus:
100%/200€ + 100 FS

Review

First deposit bonus:
200%/300$ + 125FS
Review

First deposit bonus:
100%/200€ + 50 FS
Review

First Deposit Bonus:
120%/240€

Review

First Deposit Bonus:
100%/250$ + 100 FS

Review



7 different welcome bonuses

Review

First deposit bonus:
100%/500€ + 100 FS
Review

First deposit bonus:
100%/500€ + 200FS
Review

First Deposit Bonus:
150%/350€ + 50FS

Review

First Deposit Bonus:
100%/500€/$

Review