Italian Online Casinos To Be Affected By Upcoming Amendments
The online gambling industry is still relatively young, however, it has managed to rise in popularity in less than no time. This came out of the blue for the lawmakers and as a result, they cannot deny the fact that they were taken aback. Due to the fact that the iGaming Industry has become so viral at such short notice, it took a while before jurisdictions around the globe began bringing in legislation that dealt with online gambling. Generally speaking, the regulatory landscape of online gambling has undoubtedly improved over the years. Nevertheless, the path to a perfectly-regulated casino market is still long but we do look forward to seeing what it will have to offer from a legal perspective. In this article, we would like to bring to your attention a new online licensing framework for Italian online casinos in 2023.

Italian Online Casinos Licensing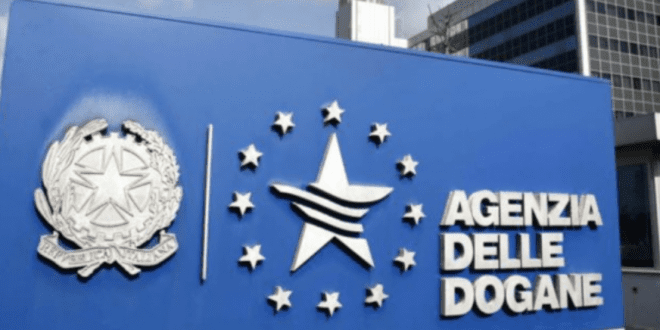 Before discussing the upcoming changes in the Italian casino industry, let us briefly discuss the status of online gambling in Italy. Gambling in Italy has existed for centuries as its history dates back to the days of the Roman Empire, when the predecessor of the modern game of backgammon, Ludus, Duodecim Sciptorum, became popular amongst Roman legionnaires. Currently, gambling is illegal, be it organized in a public place or private club according to the Italian Criminal Law. However, there is a difference between games of luck and such games where the outcome depends on the player's skill. Therefore, sports betting, lotteries and some other activities fall into the category of legal gambling activities. What is more, only the State has the authority to allow gambling. Currently, AAMS (Amministrazione Autonoma dei Monopoli di Stato – Autonomous Administration of State Monopolies) is responsible for issuing licenses and regulating other gambling matters. Legalization of the Italian casino industry started in 2006. The turning point was March 2010, when foreign online casino operators were granted to power to launch online real-money games. Be that as it may, before offering their services to casino players, these operators were required to obtain an Italian license. As we have already mentioned, AAMS bears the responsibility for issuing licenses. Gaining a license from the AAMS is a tough task, as many requirements must be fulfilled. For instance, there is a requirement for a company to manage games in Europe with a turnover of no less than €1,500,000 in the last 2 years. Furthermore, to operate lawfully italian online casinos must function at a high technical level, providing stable, secure and easy-to-use services and have to pay €350,000 o AAMS for technical management, administration, and supervision.

Initiative Against Gambling

Italy has indubitably some of the strictest casino regulation worldwide. More interestingly, the 5Star-DP coalition government seeks to reduce the number of incumbents participating in the market by 2023. What the coalition government seeks is to reduce the total number of Italian online gambling licences to 50, from its current 85 concessions. As a result, the ADM has been given the task to lead a new 2023 licensing framework for online gambling incumbents which will be charged €2 million for acquiring or renewing their digital concessions. The new framework has the sole ambition to reduce online gambling in Italy. Likewise, the retail concession is expected to be limited to 250,000 slot machines, 58,000 video-lottery terminals, 35,000 bars and tobacconists and 2800 gaming halls. A further point to bear in mind is that industry taxes would be increased on VLT and AWP machines, as the proposed amendments seek to squeeze a further €600 million in taxes from Italy's gambling sector. Additionally, the coalition will enforce a mandatory registry, which will be controlled by the ADM. It will monitor all gaming-related transactions and financial exchanges. By and large, even stricter regulations are coming in Italy, but what will exactly be the outcome of these is currently elusive.
What Does This Mean to the Players
Taking these facts into consideration it is reasonable to expect stringent regulations to be brought in Italy in 2023. These might not be very welcomed from the Italians, but the country has a proven history to doing its utmost in order to protect its citizens. New ADM powers will allow customer'smers department to prohibit national banks from processing payments for gambling companies without an Italian license. Besides, heavy fines are expected to impose as well to imposters with the agency allowed to sanction fines ranging from €300,000 to €1.3 million for banking institutions which do not abide by the new regulations. However, there is a great number of fully licensed online casinos in Italy which ensure a safe, secure and transparent casino environment. These include brands such as FezBet Casino, GoodWin Casino, and Rabona Casino. Although keep in mind that this list is not conclusive, meaning you can gain access to many other operators from Italy. Before doing so, though, we do encourage you to play responsibly. Lastly, we wish you a stroke of good luck and amazing winnings.

Finally, you can still take advantage of our overall listing of the best online casinos, currently, on the market, so do not miss this exciting opportunity.

First deposit bonus:
1. 100%/€500+100 FS or...
2. 200%/€100 or...
3. €200 Casino CashBack
Review

First Deposit Bonus:
100%/500€/$ + 200 FS

Review

First deposit bonus:
100%/500€ + 250FS
Review

First Deposit Bonus:
100%/250€ + 15 FS
Review

First deposit bonus:
125%/100€ + 50FS
Review




Exclusive Bonus:
125%/500€ + 250 FS
Review

Welcome Pack:
1000 EUR + 50 FS on "Book of Dead"

Review

First deposit bonus:
20 FS + 100% Bonus + 50 FS
Review

First Deposit Bonus:
100%/300€/$ + 150 FS

Review

First deposit bonus:
100%/500€ + 200FS

Review




First Deposit Bonus:
100%/300$ + 100 FS

Review

First Deposit Bonus:
100%/$300 + 100FS

Review

10% Daily Cashback

Review

First deposit bonus:
100%/300€ + 300FS
Review

First Deposit Bonus:
100%/1,500$/£/€ + 200 FS

Review




First Deposit Bonus:
100%/300$ + 300 FS

Review

First Deposit Bonus:
100%/€200 + 60 FS

Review

First Deposit Bonus:
200%/100€ + 25 FS

Review

First Deposit Bonus:
100%/500€

Review

First deposit bonus:
100%/300€ + 200FS
Review



First Deposit Bonus:
100%/300€

Review

First deposit bonus:
200%/2500€ + 50 FS
Review

25% Cashback

Review

First deposit bonus:
100%/1500$
Review

Total bonus package:
575%/1750$ + 290 FS
Review




First deposit bonus:
100%/200€ + 100 FS

Review

First deposit bonus:
200%/300$ + 125FS
Review

First deposit bonus:
100%/200€ + 50 FS
Review

First Deposit Bonus:
120%/240€

Review

First Deposit Bonus:
100%/250$ + 100 FS

Review



7 different welcome bonuses

Review

First deposit bonus:
100%/500€ + 100 FS
Review

First deposit bonus:
100%/500€ + 200FS
Review

First Deposit Bonus:
150%/350€ + 50FS

Review

First Deposit Bonus:
100%/500€/$

Review