Online Casino Regulations: Ensuring Fair Play and Licensed Operators
As the iGaming industry continues to grow, it is essential to prioritize responsible gambling practices to ensure the well-being of players. Responsible gambling encompasses various measures, including setting limits, utilizing self-exclusion options, and accessing resources for problem gambling support.
The online casino industry has experienced significant growth in recent years, with new casinos 2023 emerging to cater to the increasing demand for virtual gambling. As players seek the best online casinos, it becomes crucial to understand the importance of regulations and licensing bodies in ensuring fair play, player protection, and the overall integrity of the industry.
This article explores the key aspects of online casino regulations, highlighting the significance of choosing licensed operators and the exciting trends in the world of online gambling for 2023.
The Role of Regulatory Bodies in the Online Casino Industry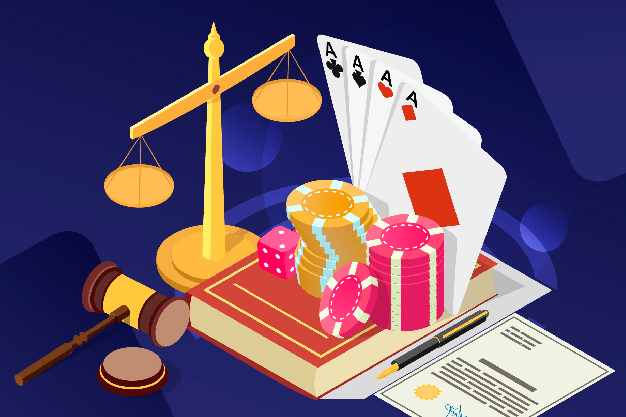 The rapid expansion of online casinos in 2023 calls for effective regulations to maintain industry standards and protect players' interests.
Trusted regulatory bodies, such as the United Kingdom Gambling Commission (UKGC), Malta Gaming Authority (MGA), and Gibraltar Gambling Commission (GGC), play a vital role in overseeing the operations of online casinos.
These regulatory bodies establish guidelines that operators must adhere to, ensuring fair play, transparent transactions, and responsible gambling practices.
Importance of Choosing Licensed Operators for a Safe Gambling Experience
When it comes to online gambling, player protection should be a top priority. Opting for licensed operators is essential to guarantee a secure and fair gaming environment. Licensed casinos adhere to strict regulations, undergo regular audits, and provide transparent terms and conditions.
Players can rest assured that their personal, card, and banking information remains protected, and the games they play are not rigged. Additionally, licensed operators offer proper channels for dispute resolution, ensuring players have recourse in case of any issues.
Exciting Trends and Incentives in the Online Casino Industry for 2023
New Casinos and Online Slots
As 2023 unfolds, new casinos are set to emerge, bringing fresh and innovative gaming experiences. These new entrants often introduce cutting-edge technology, immersive gameplay, and captivating themes. Players can expect a diverse variety of new online slots with enhanced graphics, interactive features, and exciting bonus rounds. These games offer a chance to explore different worlds while aiming for big wins.
Hot Live Games and Best Crypto Casinos
Live casino games have gained tremendous popularity in recent years, and this trend continues in 2023 and at the hot casinos online 2023. Players can enjoy an immersive gambling experience through high-definition live streams, interacting with professional dealers in real-time.
Additionally, the rise of cryptocurrencies has led to the emergence of the best crypto casinos online, offering secure and anonymous transactions for players seeking an alternative to traditional payment methods.
Welcome Bonuses and No Deposit Bonuses
To attract new players, best online casinos 2023 will continue to offer enticing top welcome bonuses 2023s. These bonuses may include free spin bonuses, matching deposit bonuses, or a combination of both. No deposit bonuses are also expected to be popular, allowing players to try out games and win real money without investing their money on the venue.
Conclusion
The online casino industry is subject to regulations and licensing bodies that ensure fair play, player protection, and overall industry integrity. In 2023, as new casinos emerge and the demand for online gambling increases, it is crucial for players to choose licensed operators to enjoy a safe and secure gambling experience.
By staying informed about the latest trends, such as the best crypto casinos, hot live games, and attractive bonuses, players can enhance their enjoyment while ensuring their interests are protected in the online casino landscape.