Play'n GO Launches Gerard's Gambit: A Unique Journey Through Slots and Adventure
Play'n GO, a prominent game developer, is set to release a groundbreaking slot game called Gerard's Gambit in June 2023. This unique offering introduces an educational element to online gambling, promising players an immersive experience that takes them on a journey to multiple destinations. With its innovative gameplay mechanics and progressive levels, Gerard's Gambit aims to captivate and educate players in an unprecedented way.
Gerard's Gambit stands out from traditional slot games by offering a progressive gameplay structure with ten levels, each presenting a different reel set and set of features. The game starts with a 3-reel, 1-row matrix, featuring two symbols and one payline at Gerard's Mansion. However, as players progress through the levels, the game expands, eventually reaching a 5-reel, 3-row gaming panel with 10 fixed paylines and 12 different symbols. This gradual evolution keeps players engaged and intrigued as they unlock new destinations and gaming experiences.
Gerard's Gambit – Visit Many Ancient Civilizations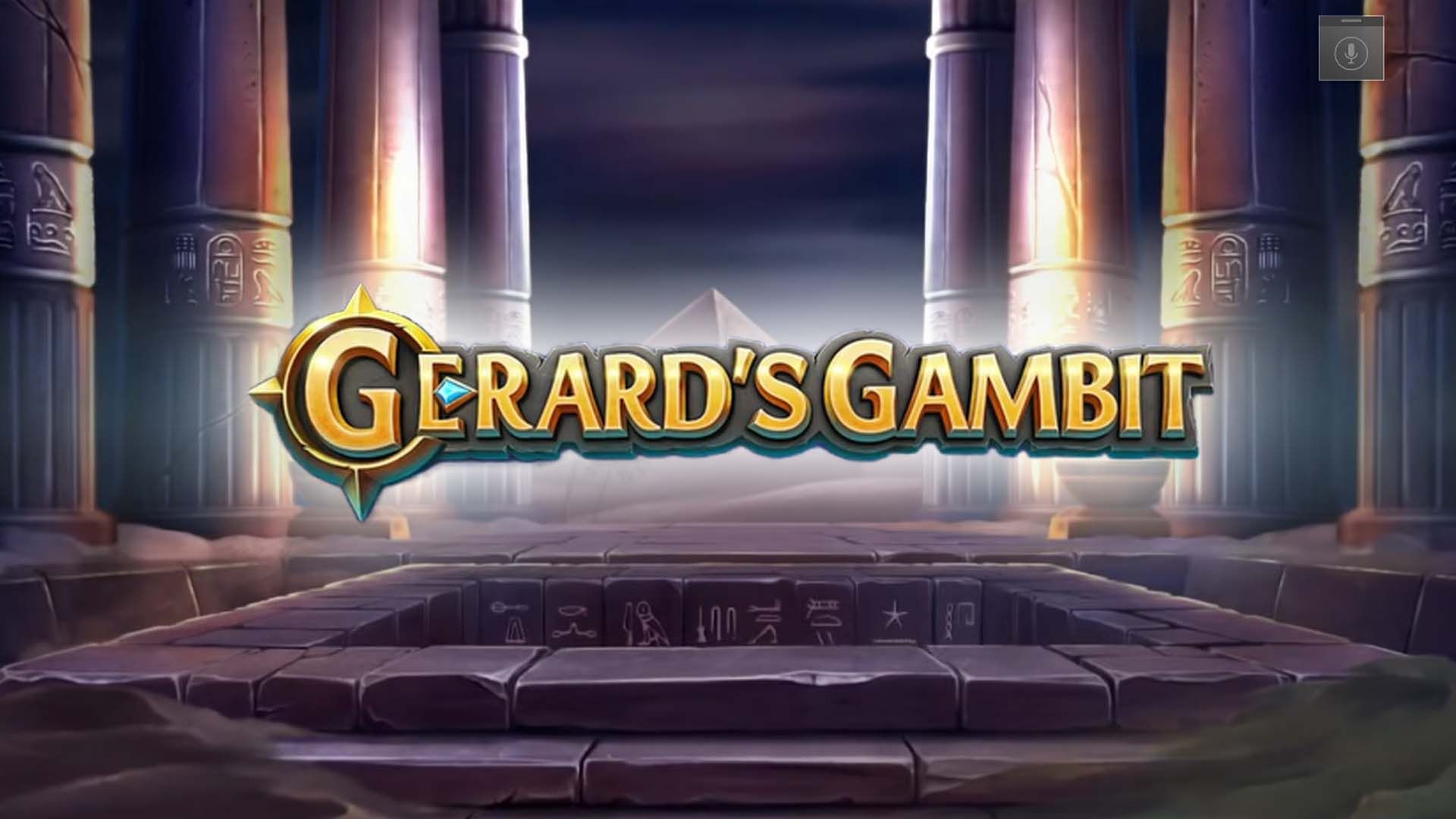 Players embark on a virtual journey to Gerard's Mansion, Egypt, Mexico, Greece, and India, before returning to Egypt for the final level. Each level introduces unique features and symbol variations, providing an immersive experience reminiscent of "Where in the World is Carmen Sandiego?" Players can click on the globe icon to access the map and explore the different destinations.
As the game progresses, certain symbols change in appearance depending on the current location. The number of symbols on the reel strips also varies, offering new winning opportunities and challenges. From Level 2 onwards, wild symbols become available and can substitute for all pay symbols. Additionally, each level introduces specific features, such as re-spins triggered by landing wild symbols, bonus symbols awarding multipliers, and free spins with expanding wilds.
Gerard's Gambit also includes a thrilling gamble feature with three options. Players can choose to flip a coin, spin a multiplier wheel, or play a Hi-Lo card game to potentially increase their winnings. With these additional gambling options, players can further personalize their gaming experience and add an extra layer of excitement to their gameplay.
While Gerard's Gambit may not offer the highest potential for colossal wins, its true appeal lies in the journey it provides. The game focuses on completing objectives, unlocking new levels, and experiencing the progression through different destinations. Players are rewarded with the satisfaction of accomplishing goals rather than chasing monumental payouts, making Gerard's Gambit a unique and refreshing addition to the world of online slot gaming.
As the release date approaches, players eagerly anticipate the opportunity to embark on an educational and entertaining adventure with Gerard's Gambit. Play'n GO's innovative approach to slot gaming is poised to offer a memorable experience that combines fun, learning, and the thrill of the reels.