Q&A with Daniel Moberg, Head of Casino at Casoo.com
Which are Casoo's hottest games and why should our players try them out?
The top 5 would be the following:
1. Book of Dead by Play'n GO
2. Sakura Fortune by Quickspin
3. Eastern Emeralds by Quickspin
4. Larry and the Laprechaun by Wazdan
5. Bonanza & Extra Chili by Big Time Gaming
When it comes to the Book of Dead, Sakura Fortune and Eastern Emeralds, these games have proven themselves as being thrilling and entertaining for the players for extended periods of time, therefore, they will certainly appeal to a wide range of players.
Larry and the Laprechaun is a newcomer from Wazdan and is surely leaving a mark, being one of the more popular games at Casoo. The game is rather innovative with excellent gameplay, loads of entertaining features and two free spin features to top it off.
Bonanza & Extra Chili are powered by the Megaways engine of BTG which proves to be a powerhouse of video slots today with the variable game lines, cascading wins and accumulative multiplier free spins that, in theory, have no max payout and, therefore, are appealing to players that seek high win potential games.
C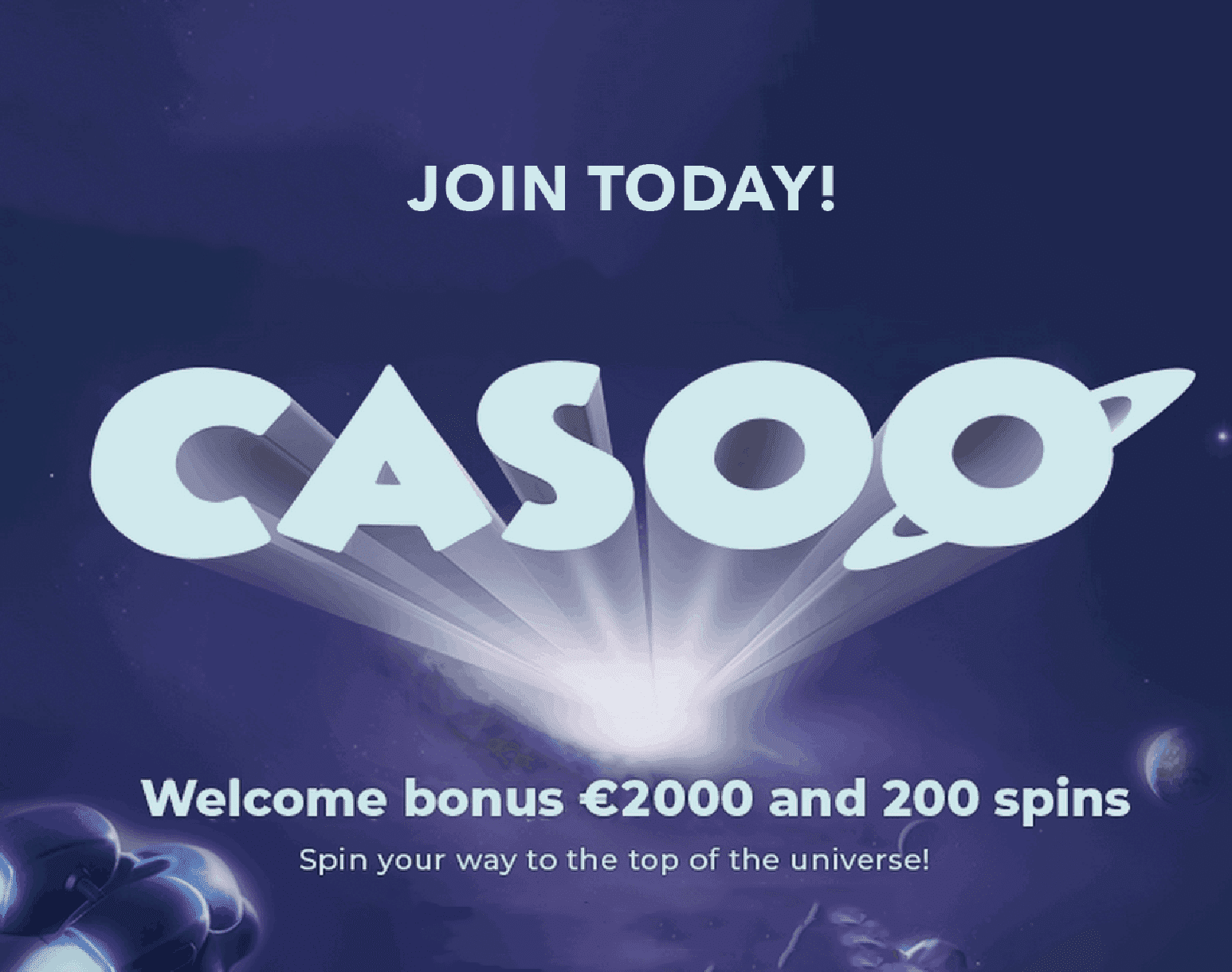 an our players test your games without depositing money?
Yes, of course! Players can freely access all the demos of the games that are available at Casoo.
What is your welcome package?
Our welcome package is something that we try to refine continually. We try to ensure that the welcome package offers an appropriately warm welcoming at Casoo. At the moment, the welcome package as it stands offers players €/$2,000 and up to 200 free spins on a variety of games, depending on their geographical location.
Do you offer crypto games and which ones?
Yes, we have a vast collection of crypto games available to our players. Some of the most popular for crypto at Casoo right now are Rise of Olympus & Moon Princess from Play'n GO, Book of Fortune by Amatic and Wolf Gold by Pragmatic Play.
From a player's standpoint, is there a difference between playing a crypto casino or a regular online casino?
When it comes to the games, crypto casinos have a smaller portfolio since many of the providers not only support gameplay in cryptocurrencies but do forbid it for various reasons. Players do like to have a wide range of games at their disposal, therefore the crypto casinos lack a bit in that department.
When it comes to the anonymity and speed of payouts, the crypto casinos seem to be one step ahead of the regular online casino. However, the speed of payouts are an area where regular casinos have stepped up and proven to be at par.
When it comes to loyalty and bonuses I believe crypto casinos have to be more cautious not to get abused and, therefore, by default can not offer as much as regular online casinos.
What I would choose is a casino such as Casoo where we offer a healthy mix of both worlds. Crypto players can stay anonymous whilst enjoying all of the games that we have in our portfolio since we have currency conversions made internally. All of the bonuses that are available for the classic FIAT players are available to the cryptoplayers at Casoo. Therefore, Casoo scores high in all areas and is a perfect pick for online gaming!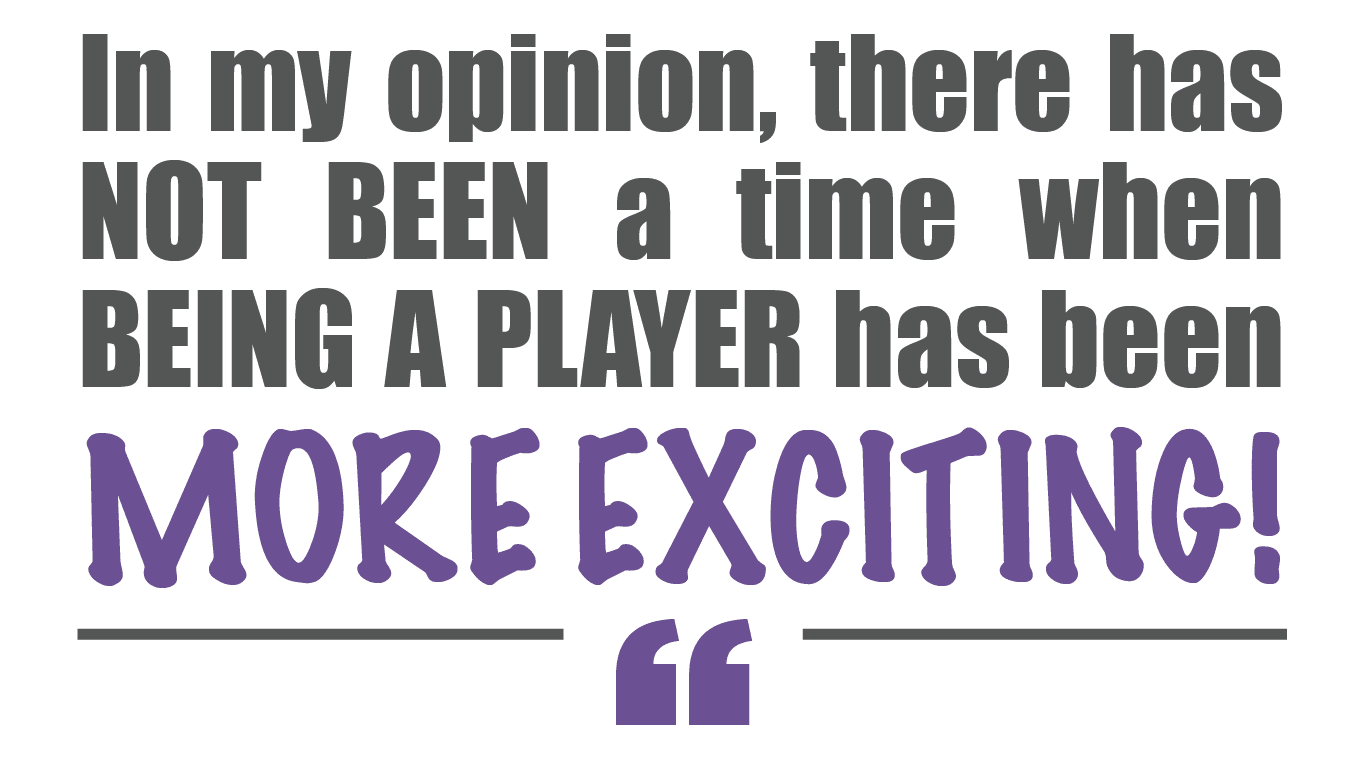 Do you have a loyalty or reward program?
Yeah, our loyalty program is also something that we value and have put a lot of work in. We went quite creative with it especially in the aspect of design. "The galaxy treasure hunt" as we call it, consists of more than 100 levels with level-up conquests, prizes and other perks. Not only the design is world class but the mechanics and general business idea that powers the system are as well. Each next step in the progression system provides something new to the player to ensure that playing at Casoo is a continually rewarding experience.
You offer tournaments that you call Space Races. Can you please talk about those?
So, Space Races are daily slot machine tournaments that we offer to all players at Casoo. These tournaments give players the opportunity to dig into the weekday prize pool of €2,000 and €5,000 on Saturdays and Sundays. To enter the tournament players have to spend a little amount of glimmer as a buy in and the player that accumulates the most wins is deemed the winner. All prizes are real cash, namely wager free and withdrawable.
In your opinion, what is it that excites players to play slots?
Generally, it's the rush and the excitement of anticipation of the outcome of each bet. That's something that is even further enhanced as the game providers come up with new and innovative games, providing players with a much more immersive experience after every release.
How do you engage players?
First of all, we ensure that Casoo is an excellent product in every aspect. The front end experience itself is very engaging, namely the level up process, glimmer shop, space races and the site layout altogether. We value the client, and we try to show that through our communication with the clients and the care we put into improving on the features that the players enjoy the most.
What excites you about the gambling industry?
The iGaming industry is very dynamic, there is a lot happening on a daily basis. Therefore the products and the team around the products has to be very aware, flexible and able to adjust to the ever-changing market, its needs and demands.
Additionally, the entertainment value of the iGaming industry is at all-time high now. In my opinion, there has not been a time when being a player has been more exciting. Combined with the superior product offerings and the land-based business moving to online, it is an exciting time to be in the iGaming industry. The best is yet to come!
What is the future of crypto casinos?
I believe that crypto casinos do not offer anything unique per se, they have two things that are the main differentiators, namely, anonymity and crypto payment acceptance.
Most "regular" casinos already have short registrations and crypto payment acceptance, therefore the crypto casino is a thing of the past in my opinion. It is already a mainstream trend or better a part of the "standard" product offering most operators have nowadays.
Perhaps, with the addition of the new Telegram money and having a direct Telegram integration within the platform the crypto casinos could rise to an all-time high. The future looks clearly very bright for the blockchain-based technologies and iGaming.
What will be the hot topic in the industry in 2020?
Regulation and payments.
Every country is regulating and, therefore, shattering the global market into small pieces that each have their own rules, tax regimes and other specifics that really put a strain on the operators, game providers, affiliates and the players, themselves.
It is better for a specific country. However, it is not always better for all the other stakeholders and for the industry as a whole. It limits competition, margins and product variety/depth which in turn limits innovation and the player experience.
PSD2 is around the corner and the challenges it brings and it is getting harder and harder for the players to deposit money at online casinos and getting withdrawals.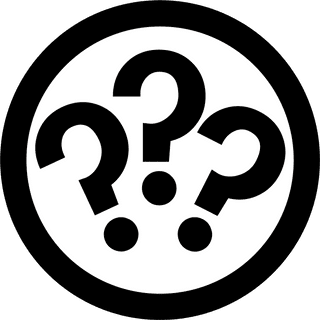 What will be the biggest challenges in the industry in 2020?
PSD2, Regulation and Responsible gaming.
PSD2 will impose new KYC rules where players will be forced to go through a KYC process upon registration which in turn will lower the user experience and put a strain on the operators to be able to complete KYC processes in minutes for the vast amount of users that will sign up daily.
As mentioned before Regulation, the lack of Regulation and poor Regulation will be a big challenge in 2020. The regulators have shattered the world wide iGaming market into small pieces that are hard to comply with, are costly and are hurting the industry somewhat, in my opinion.
Lastly, there will be new Responsible Gaming guidelines like in the UK limiting max bets, max losses and other rules that will put more strain on the operators and players.
What is your stand on responsible gambling?
Playing at Casoo should be a positive experience, something that is relaxing and entertaining. While being wrapped up in the excitement, however, it might sometimes be hard to draw the line and know when to stop playing. If you would like to set up limits for your playing activity, therefore, the following limits are available at Casoo.
1. Deposit limits
2. Account pausing
3. Self-exclusion
CasinoDaddy.com Magazine Issue 6, Article List