Stay At Home, King Billy Has A Unique Offer For You
The World Health Organization (WHO) has declared the new coronavirus outbreak, which originated in Wuhan, China, a global pandemic. As a result, the world has become deeply concerned by the alarming levels of spread and severity of the outbreak. For that reason, the WHO has recommended many measures in order to promote the overall well-being of the people. One of these measures is for people to maintain social distancing. This means that we should avoid unnecessary and unprotected contact with others. In general Stay At Home. This is the only way you will remain protected. Luckily for you, King Billy Casino has prepared amazing promotional campaigns in order to cheer you up and make your stay at home much more pleasant.

King Billy Ordered Us To Stay At Home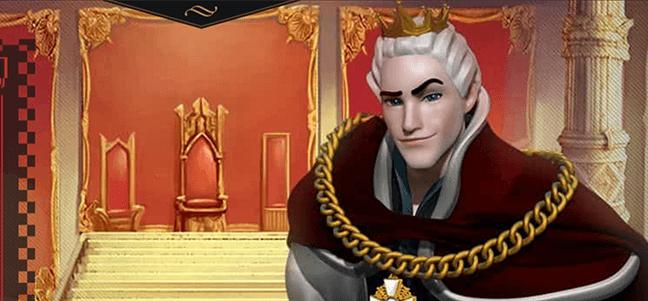 Be a good neighbor. Be a good citizen. This is the only thing you should do in order to protect your health. Please, stay at home. The experts say it. The government says it. Your family says it. And now… your King says it. King Billy prides himself for putting immense efforts so as to protect its Kingdom. It is high time you showed that you abide by the rules of this marvellous Kingdom. Even though your social contact is enormously restricted, you still can make the most of your time at home. For instance, while not taking advantage of some Free Spins. You cannot deny that you want to have some extra spins on your favorite video slot, can you? What is more, if we all stay at home, there will be a shorter isolation period, which will soon become a distant memory. And in order to make your Stay-At-Home period more profitable than ever, his Majesty has a unique offer. Make use of 51 Free Spins on Spring Tails video slot by using the bonus code: Home. Not only will you comply with the orders of your government and your King, but you also stand the chance of encountering a massive win while staying at your home.
General Rules Of The Promotion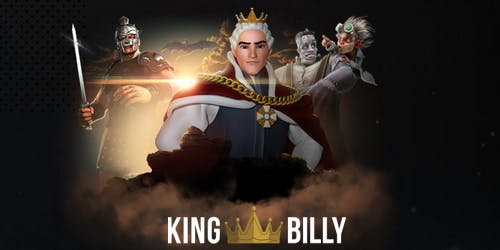 Your King wants to reward you for your service. This is what a good King does for his people. Nevertheless, in order to benefit from this stunning promotion, you should keep in mind some easy-to-follow rules. First of all, it is worth mentioning that the promotional campaign consists of 51 Free Spin on Spring Tails slot. Experience bountiful fun in Spring Tails, the new game from Betsoft Gaming. An adorable rat character will guide you through an adventure which includes stacking multipliers and an exhilarating Free Spins mode. Before doing so, however, you will need to become a fully-registered member of King Billy Casino. Following this, you will need to use the bonus code "HOME" and claim your 51 Free Spins. What you should bear in mind is that there is no maximum win condition, making the promotion even more exciting. Likewise, you should make a minimum deposit of €/$30 or other currency in order to be eligible for the promotion. What is more, as you might have expected you should comply with a 30x wagering requirement. However, given the spare time you currently have at your home, this will not be a big issue. At least, your King hopes so! Lastly, this particular promotion can be used only once per day. Nevertheless, we hope that the luck is with you and that one attempt per day will more than enough in order to increase your revenues.
Final Considerations
Many counties have imposed the most stringent restrictions since the end of World War II. All political leaders give us a very simple instruction- to stay home. Because the critical thing we must do is stop the disease spreading between households. King Billy appears to ask us to do the same with the main difference that he wants to make our stay at home much more pleasant. Consequently, all people who follow the instruction will receive a reward, consisting of 51 Free Spins on Spring Tails. Be that as it may, before making use of the unique offer from his Majesty, we kindly advise you to read carefully the terms and conditions of the promotional campaign. Last but certainly not least, we encourage you to play responsibly and we wish you a stroke of good luck and amazing winnings. Stay at Home, people, we can beat the virus together! Unity makes strength.

Finally, you can still make use of our overall listing of the best online casinos right now, so give it a go.

First deposit bonus:
1. 100%/€500+100 FS or...
2. 200%/€100 or...
3. €200 Casino CashBack
Review

First Deposit Bonus:
100%/500€/$ + 200 FS

Review

First deposit bonus:
100%/500€ + 250FS
Review

First Deposit Bonus:
100%/250€ + 15 FS
Review

First deposit bonus:
125%/100€ + 50FS
Review




Exclusive Bonus:
125%/500€ + 250 FS
Review

Welcome Pack:
1000 EUR + 50 FS on "Book of Dead"

Review

First deposit bonus:
20 FS + 100% Bonus + 50 FS
Review

First Deposit Bonus:
100%/300€/$ + 150 FS

Review

First deposit bonus:
100%/500€ + 200FS

Review




First Deposit Bonus:
100%/300$ + 100 FS

Review

First Deposit Bonus:
100%/$300 + 100FS

Review

10% Daily Cashback

Review

First deposit bonus:
100%/300€ + 300FS
Review

First Deposit Bonus:
100%/1,500$/£/€ + 200 FS

Review




First Deposit Bonus:
100%/300$ + 300 FS

Review

First Deposit Bonus:
100%/€200 + 60 FS

Review

First Deposit Bonus:
200%/100€ + 25 FS

Review

First Deposit Bonus:
100%/500€

Review

First deposit bonus:
100%/300€ + 200FS
Review



First Deposit Bonus:
100%/300€

Review

First deposit bonus:
200%/2500€ + 50 FS
Review

25% Cashback

Review

First deposit bonus:
100%/1500$
Review

Total bonus package:
575%/1750$ + 290 FS
Review




First deposit bonus:
100%/200€ + 100 FS

Review

First deposit bonus:
200%/300$ + 125FS
Review

First deposit bonus:
100%/200€ + 50 FS
Review

First Deposit Bonus:
120%/240€

Review

First Deposit Bonus:
100%/250$ + 100 FS

Review



7 different welcome bonuses

Review

First deposit bonus:
100%/500€ + 100 FS
Review

First deposit bonus:
100%/500€ + 200FS
Review

First Deposit Bonus:
150%/350€ + 50FS

Review

First Deposit Bonus:
100%/500€/$

Review