Swintt Releases Electric Elements Slot, an Electrifying Gaming Experience
In an exciting announcement, leading online casino game provider Swintt has unveiled its latest creation, the Electric Elements slot. Set to be released in June 2023, this visually stunning game promises to captivate players with its exceptional design and innovative gameplay features.
Electric Elements Slot – Discover The 4 Elements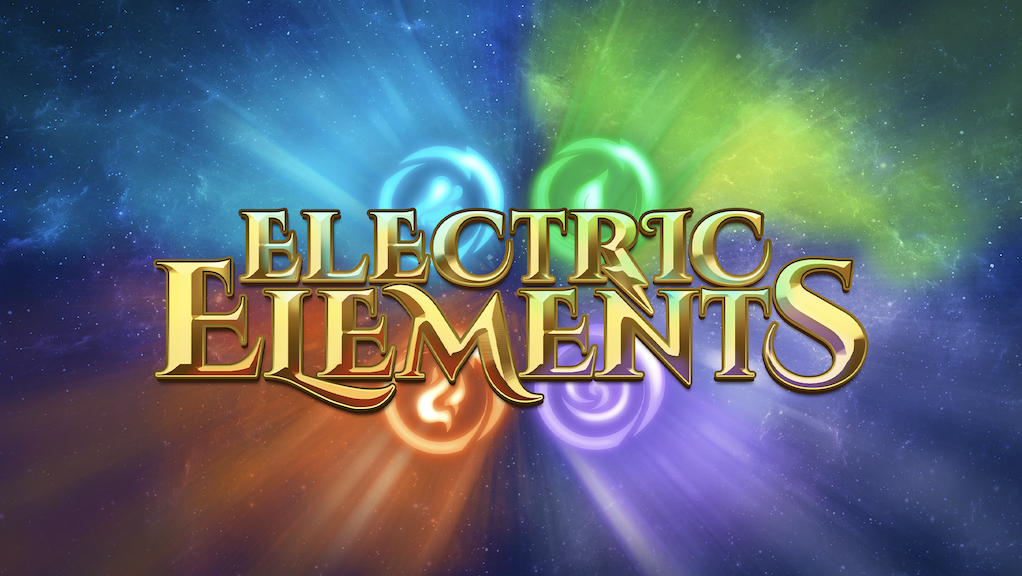 The Electric Elements slot showcases a remarkable display of artistry and creativity. The four elemental forces, represented by Wind, Fire, Earth, and Water, take center stage against a cosmic backdrop. These forces also appear as symbols on the playing field, further immersing players into a mystical atmosphere. The visual effects that accompany their interactions on the reels are truly awe-inspiring, adding a sense of dynamism to the gameplay.
One of the standout features of Electric Elements is the Heart Wild symbol. Acting as a wild symbol, the heart has the power to substitute for other symbols, allowing players to form winning clusters. Once a winning cluster is formed, the avalanche feature is triggered, removing the winning symbols and replacing them with new ones. This opens up opportunities for additional winning combinations and keeps the excitement flowing.
To further elevate the gameplay experience, Electric Elements introduces the Elemental Booster feature. By landing 25 symbols of a specific element, players can activate the corresponding booster associated with that element. Each booster offers unique advantages and rewards, enhancing the overall gameplay and increasing the chances of winning.
Adding an element of surprise, a giant wheel may appear on the grid during gameplay. This wheel rotates and randomly selects one of the elements to activate, providing players with unexpected bonuses and additional opportunities for big wins.
The pinnacle of excitement lies in the Free Spins feature, which is triggered when all four elements are activated in a single spin. Players are presented with five options, allowing them to choose between 6, 9, 12, and 15 spins on different land elements. It is worth noting that activating all four elements simultaneously grants three Free Spins. Among the options, Fire, with its scarcity, is believed to offer the most lucrative rewards.
In addition to its stunning visuals and engaging gameplay, Electric Elements impresses with its array of innovative features. The ability to witness the meters of individual elements gradually filling up, leading to their activation, adds a sense of progression and accomplishment. Each element's unique function, such as Fire transforming ordinary symbols into wilds, Earth converting symbols into a single type, Water washing away an entire row of symbols, and Wind blowing symbols off the playing field, adds depth and strategic possibilities to the game.
Overall, the Electric Elements slot by Swintt promises an enthralling and immersive gaming experience. Its visually striking design, coupled with its innovative features and dynamic gameplay, sets it apart from traditional slot games. With its release scheduled for June 2023, players can look forward to an electrifying adventure that combines stunning graphics, captivating gameplay, and the potential for substantial winnings.