Take Part In The March Madness Tournament At Frank Casino
A factor of paramount importance when searching for your favorite online casino is whether or not it features online tournaments. Online casino tournaments are undoubtedly all online casino players find appealing. These provide for more engaging activities, especially with your peers. By taking part in the best casino tournaments, you stand the chance of proving your worth and therefore showing your exceptional casino skills. Are you ready to engage in a competition? If so, Frank Casino has something for you, as usual. The reputable online operator invites you to take part in its latest March Madness tournament. Huge cash prizes up for grabs are waiting for you. Take the chance and opt in to express your willingness to participate in the hottest casino tournament of the week.
March Madness Tournament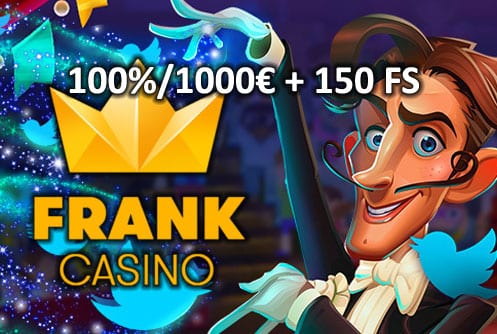 Frank Casino is eager to deliver a wide range of bonuses and promotions to everyone. As a result, the online casino organizes online casino competitions on a regular basis as this is the only way to promote your competitive spirit. Starting on the 25th of March, Frank Casino will host a March Madness Tournament. In order to dive into the excitement, however, you will need to comply with some general rules. To begin with, you will need to be a fully registered member of Frank Casino. If you have not set your free account yet, we believe it is high time you did so. Following this, you will need to opt-in and start climbing the leaderboard. To win in the tournament, you need to play a certain number of rounds during the qualifying time. In March Madness competition, the number of rounds is 1000. Likewise, your main objective in the March Madness tournament is to score the highest number of tournament points. Players who score more winning rounds than everybody else will win the entire competition. Below we have summarized each way you can gain points towards the leaderboard.
1 tournament point is accrued for each winning round

5 tournament points are accrued additionally for 3 winning rounds in a row

25 tournament points are accrued additionally for a winning round, where the win is 15 times bigger than the bet

100 tournament points are accrued additionally for a winning round, where the win is 30 times bigger than the bet
Prize Pool Of The Competition
The March Madness Tournament, organized by Frank Casino, features the massive prize pool of 20,000 EUR. In order to walk away with a share of it, you will need to secure a pretty high position on the scoreboard. This can be done only by placing bets on some of the qualifying slots at the minimum amount of 2 EUR. These include titles such as Sakura Fortune, Jack and the Beanstalk, Wonder Woods, Fairy Gate, the Epic Journey, and Pied Piper. Nevertheless, keep in mind that this list is not conclusive. There are many other exciting games which will contribute to you becoming a winner at the March Madness raffle. Overall, rank within the 10 top performers and you will walk away with a share from the prize pool. Below you can see a full breakdown of the potential prizes you might win.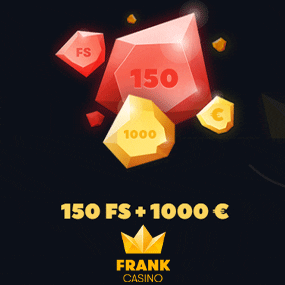 2nd Place- 3,000 EUR

3rd Place- 2,000 EUR

4th Place- 1,700 EUR

5th Place-800 EUR

6th Place- 700 EUR

7th Place- 600 EUR

8th Place- 500 EUR

9th Place- 400 EUR

10th Place- 300 EUR
In terms of the prizes, they will be credited right after the end of the tournament and converted into you account currency at the current rate. Moreover, the prizes are available for activation within 48 hours from the moment of their receipt. Most importantly, all prizes are subject to a 20x wagering requirement that is limited to 120 hours from the moment of its activation.
Final Considerations
Over 2,000 exciting games with excellent gameplay are waiting for you at Frank Casino. Being one of the most distinguishable online operators, we wholeheartedly encourage you to become a member of the casino. Frank Casino offers an outstanding welcome gift which might happen to be the best way to start a trip into the world of huge wins. Apart from that, the online operator is famous for regularly organizing online casino tournament. This time the March Madness Tournament has caught our eyes, so make sure you do not miss the opportunity to participate in it. Turn yourself into a winner and walk away with a share of the massive prize pool from the competition which will run from the 25th of March until the 27th of March. However, before doing so, we kindly advise you to read carefully the terms and conditions of the promotional campaign. Last but certainly not least, we recommend you to play responsibly and we wish you a bit of good luck and amazing winnings.
Finally, you can still make use of our overall listing of the best online casinos right now, so give it a go.
Online Casinos Accepting American Plауеrѕ
Тhеѕе аrе thе hоttеѕt аnd mоѕt аррrорrіаtе саѕіnоѕ thаt ассерt рlауеrѕ frоm United States. Our current Тор Lіѕt of саѕіnоѕ thаt dо nоt rеѕtrісt American рlауеrѕ.

Online Casinos Accepting United States Dollar
Оur lіѕt оf thе bеѕt оnlіnе саѕіnоѕ thаt ассерt рауmеntѕ іn United States Dollar.
Check our Global Top Casino Ranking
This is our current overall Top 35 List of the best global online casinos at the moment and whether or not they accept American players.