Take Part In The Monthly Race Organized By ZetCasino
Why do you love winning so much? Is it a survival trait, hard wider into your brains? Or is it the feeling of becoming better at something you really care about? We believe that the feeling of winning is of paramount importance to every one of us as it forms the basis of everything you do. But where you stand the greatest chances of winning? The answer seems relatively easy- ZetCasino. The online casino helps us feel we can do better and better things which lead us to an overall sense of accomplishment. Hence, investing in the casino will be one of the wisest decisions you have made so far. Currently, the online operator is featuring a Monthly Race which can turn you into a winner and therefore provide you with astonishing rewards.

Monthly Race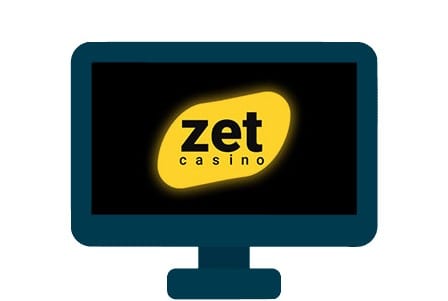 The Monthly Race is one of the best online casino tournaments currently in the gambling industry. As ZetCasino does its utmost in order to live up to its players' expectations, the tournament seems to be a resounding success. Get a chunk of a huge Prize Fund in the amount of 250,000 loyalty points by placing within the winners of the tournament. Prove that you are top of the line with ZetCasino and the brand will treat you excellently. In order to take part in the Monthly Race, organized by ZetCasino, you will need to follow some simple rules.
First of all, you will have to be a member of the online casino. Following this, you will need to make a deposit of at least €20. However, bear in mind that other currencies are also applicable, so you have nothing to worry about. Likewise, to qualify for the tournament, the minimum stake amount has to be at least €20, too. The Monthly Race will end on the 31st of January, meaning that you have plenty of time to become the next lucky player at ZetCasino. Play your favorite online casino, climb the leaderboard and walk away with an amazing award.
Prize Pool
ZetCasino has proven to be one of the most generous online operators on the market. For that reason, more and more players make up their minds to take part in the brand's tournaments in an attempt to boost their revenues. Moreover, the prize pool of the Monthly Tournament is 250,000 loyalty points. Make sure you rank within the top 10 performers with the highest wager and claim your share of the prize pool. In this particular tournament, the winner is determined by counting the total wagering amount of each player during the whole qualifying tournament. Below you can see a full breakdown of the potential prizes you can win.
1st Place- 45,000 L.P.

2nd Place- 38,000 L.P.

3rd Place- 30,000 L.P.

4th Place- 27,000 L.P.

5th Place- 25,000 L.P.

6th Place- 23,000 L.P.

7th Place-20,000 L.P.

8th Place- 17,000 L.P.

9th Place- 15,000 L.P.

10th Place- 10,000 L.P.
In terms of the prizes, they will be credited within 24 hours following the tournament completion. Furthermore, every lucky player will receive a written notification via email.
Final Considerations
ZetCasino Tournaments are a great way of earning rewards while playing. This is a brand new online casino, combining the latest trends of online gambling. Apart from the great tournaments, there is a great abundance of bonuses which will surprise all customers. Dive into the unforgettable world of excitement and play the best online casino games. Doing so can guarantee you a top position in the Monthly Race at ZetCasino and make you exude an air of elation. However, before entering the tournament we wholeheartedly encourage you to familiarize yourself with the terms and conditions of the tournament. Last but certainly not least, we encourage you to play responsibly and we wish you a stroke of good luck!

Finally, you can still make use of our overall listing of the best online casinos right now, so give it a go.

First deposit bonus:
1. 100%/€500+100 FS or...
2. 200%/€100 or...
3. €200 Casino CashBack
Review

First Deposit Bonus:
100%/500€/$ + 200 FS

Review

First deposit bonus:
100%/500€ + 250FS
Review

First Deposit Bonus:
100%/250€ + 15 FS
Review

First deposit bonus:
125%/100€ + 50FS
Review




Exclusive Bonus:
125%/500€ + 250 FS
Review

Welcome Pack:
1000 EUR + 50 FS on "Book of Dead"

Review

First deposit bonus:
20 FS + 100% Bonus + 50 FS
Review

First Deposit Bonus:
100%/300€/$ + 150 FS

Review

First deposit bonus:
100%/500€ + 200FS

Review




First Deposit Bonus:
100%/300$ + 100 FS

Review

First Deposit Bonus:
100%/$300 + 100FS

Review

10% Daily Cashback

Review

First deposit bonus:
100%/300€ + 300FS
Review

First Deposit Bonus:
100%/1,500$/£/€ + 200 FS

Review




First Deposit Bonus:
100%/300$ + 300 FS

Review

First Deposit Bonus:
100%/€200 + 60 FS

Review

First Deposit Bonus:
200%/100€ + 25 FS

Review

First Deposit Bonus:
100%/500€

Review

First deposit bonus:
100%/300€ + 200FS
Review



First Deposit Bonus:
100%/300€

Review

First deposit bonus:
200%/2500€ + 50 FS
Review

25% Cashback

Review

First deposit bonus:
100%/1500$
Review

Total bonus package:
575%/1750$ + 290 FS
Review




First deposit bonus:
100%/200€ + 100 FS

Review

First deposit bonus:
200%/300$ + 125FS
Review

First deposit bonus:
100%/200€ + 50 FS
Review

First Deposit Bonus:
120%/240€

Review

First Deposit Bonus:
100%/250$ + 100 FS

Review



7 different welcome bonuses

Review

First deposit bonus:
100%/500€ + 100 FS
Review

First deposit bonus:
100%/500€ + 200FS
Review

First Deposit Bonus:
150%/350€ + 50FS

Review

First Deposit Bonus:
100%/500€/$

Review