The Best Gamer Instagram Accounts to Follow
Do you have any clue which are the best gamer Instagram accounts to follow? When it comes to gaming a lot happens on YouTube and Twitch. However, if you love games there are gamers you don't want to miss on Instagram.
If you are new to Instagram, it is all about following a profile, similar to YouTube's subscribe button, which will ensure that you will have them in your follows list but does not necessarily ensure that you won't miss any content. The following is to ensure that you have them in your network.
According to www.websitehostingrating.com and Instagram statistics, there are 1 billion monthly active users, 500 million-plus Instagram users are active every single day, 4.2 billion Instagram likes per day, 400 million Instagram Stories every day.
Accounts that have many followers become Instagram Influencers. What counts more than just the followers base is the actual interaction and engagement rate. Companies that look to collaborate with influencers usually look for 6% engagement rate.
Certain accounts purchase their followers, but that might be hurting their engagement rate.
Below is a list of the most noteworthy Instagram players to follow with a short informative description about who they are. The accounts are listed in alphabetical order.
ALIA
Born in 1993 in the UK, Alastair Aiken is known under the alias Ali-A, pounced as two separate words. Some of the games you can watch him play on YouTube are Call of Duty, Fortnite. He owns 3 YouTube channels. His fans are knowns as the Ali-A Army. According to Wikipedia, he has the Guinness World Record for 'Most Popular Call of Duty Channel by views' as well as the Most Popular Call of Duty Channel by subscribers. According to The Huffington Post, "Ali is one of the UK's most popular and influential entities globally and is at the forefront of the online and YouTube revolution."
DanTDM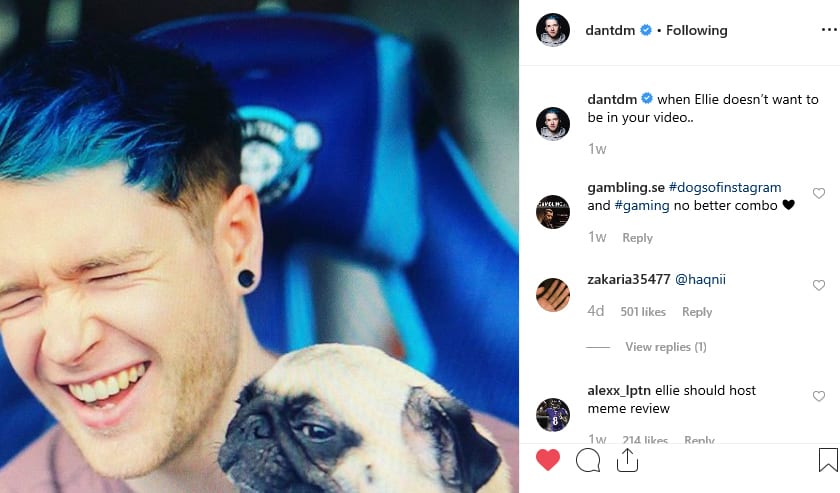 DanTDM, is an abbreviation for DanTheDiamondMinecart. His name in real life is Daniel Robert Middleton and he is a British YouTuber. He used to play only Minecraft, but his channel includes other games such as Roblox and Tomodachi Life. He is one of the most well-known gamers in the UK. In terms of awards, he holds the Guinness World Records for his gaming and presenting. In 2017, he earned $16.5 million and topped the Forbes list of Highest-Paid YouTube Stars according to Wikipedia.
Jacksepticeye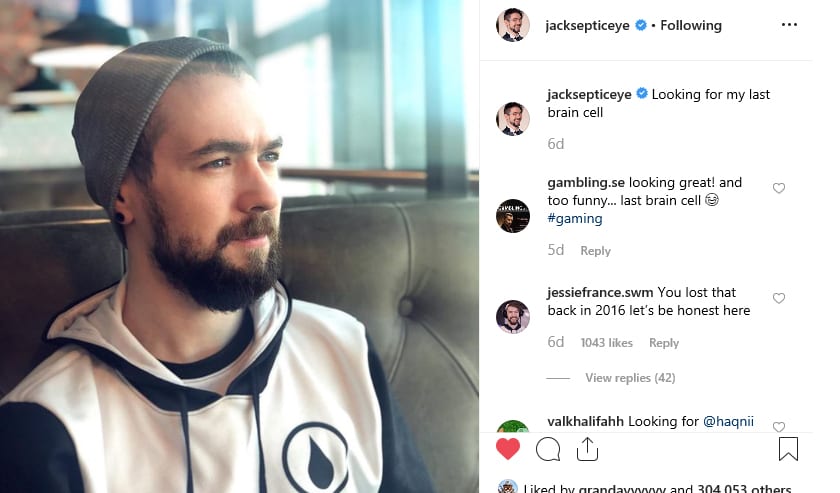 Jacksepticeye was born Seán William McLoughlin and is an Irish YouTuber. He is known for his Let's Play series where he claims that the more you swear the better. His channel is the most subscribed channels in Ireland and according to Wikipedia in November 2018 it was under number 54 in terms of most-subscribed YouTube channel. He defines himself as the, "most energetic video-game commentator on YouTube". Before he was a popular gamer, he was initially mentioned in a video by another YouTuber, PewDiePie (see more below). Once that happened Jack's channel grew from 2,5K to 15K subscribers.
Markiplier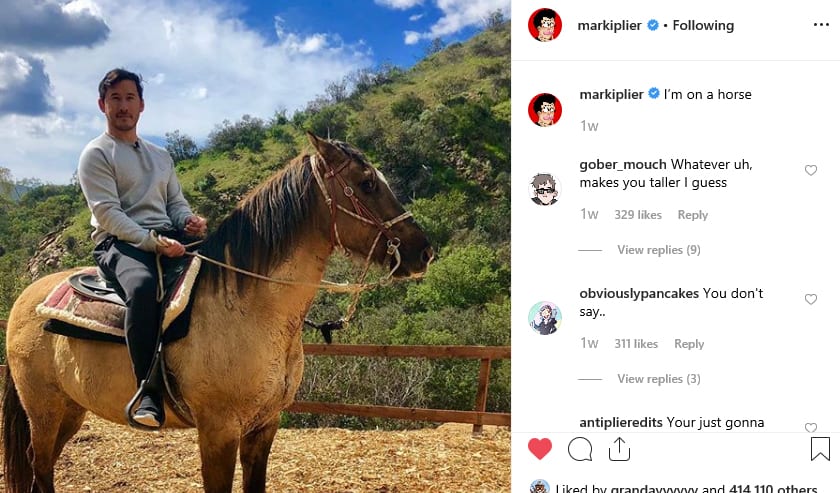 American YouTube personality, Mark Edward Fischbach is known as Markiplier. He is originally from Honolulu, Hawaii. As of February 2019, his channel is currently the 41st most-subscribed channel on YouTube according to Wikipedia. Fischbach focuses on Let's Play videos, Five Nights at Freddy's, Amnesia: The Dark Descent, Minecraft, and more. He made the Forbes Top Influencers – Gaming 2017 List. He is one of the gamers who has done many streams for charity. According to Forbes, in 2017 he and his followers helped raise approximately $3 million in fundraising streaming activities.
NINJA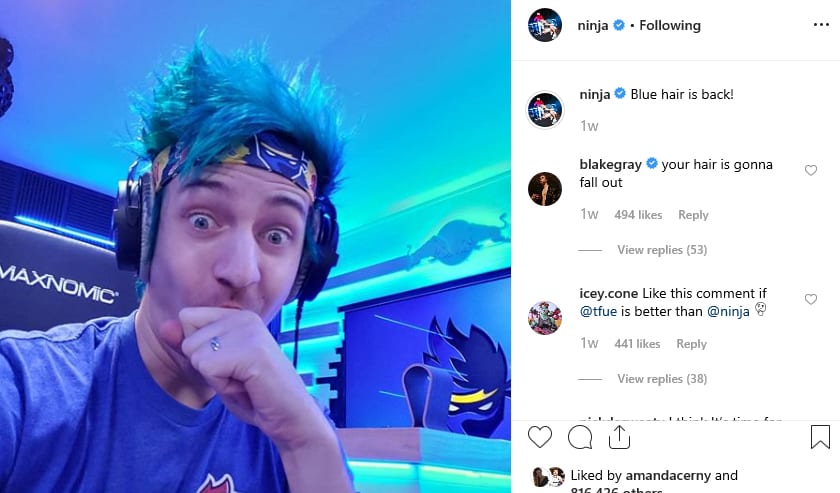 YouTube and Twitch personality Ninja was born Richard Tyler Blevins. He is American and according to Wikipeadia Ninja is the most followed streamer on Twitch. He has more than thirteen million followers on Twitch. He is known for playing Halo 3, H1Z1, PlayerUnknown's Battlegrounds, and Fortnite. He holds the Twitch record for an individual stream for playing Fortnite. Wikipedia claims that Ninja earns more than $500,000 monthly.
OMGITSFIREFOXX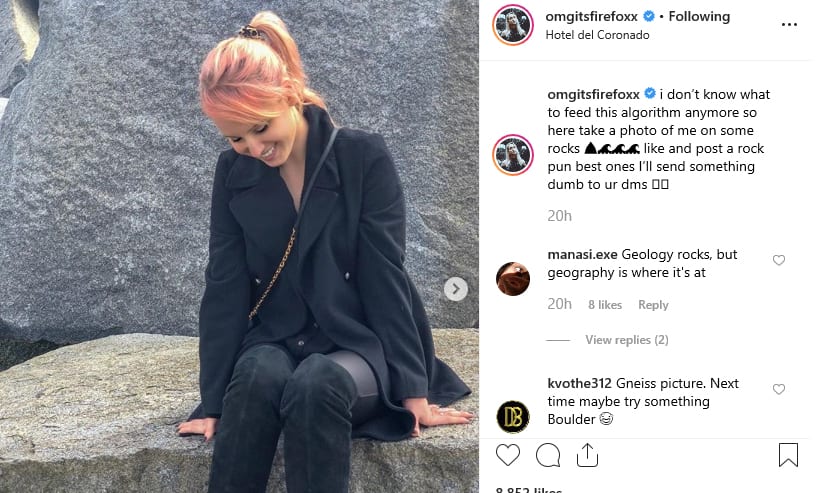 Sonja Reid is known online as OMGITSFIREFOXX. She is Canadian and one of the most popular female gamers out there on YouTube and Twitch. She plays Minecraft, The Sims 4, Counter Strike: Global Offensive and Overwatch. What is interesting about her is that Reid grew up in foster care. She credits that to being grateful and a better person.
She used to be in a relationship with a fellow YouTuber William Tucker Boner. Reid calls her followers the Foxx Family.
PewDiePie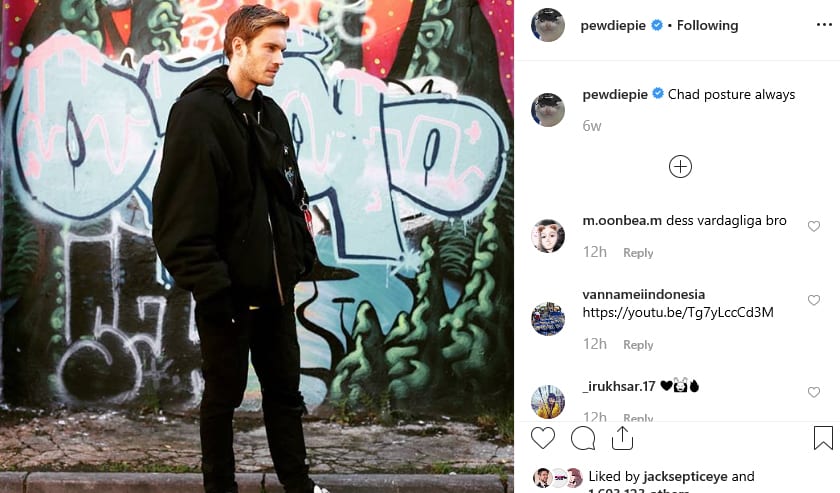 PieDiePie, pronounced as pew-dee-pie, was born Felix Arvid Ulf Kjellberg. He is from Sweden. PieDiePie started his account while in University in Sweden. He eventually dropped out of college and decided to pursue his YouTube channel endeavours professionally. According to Wikipedia, his channel is currently number 8 most viewed channel in 2019. He calls his followers Bro Army or Squad Fam, as well as nine-year-olds. Time named him one of The World's Most Influential People back in 2016. He is engaged to Marzia Bisognin.
SSSNIPERWOLF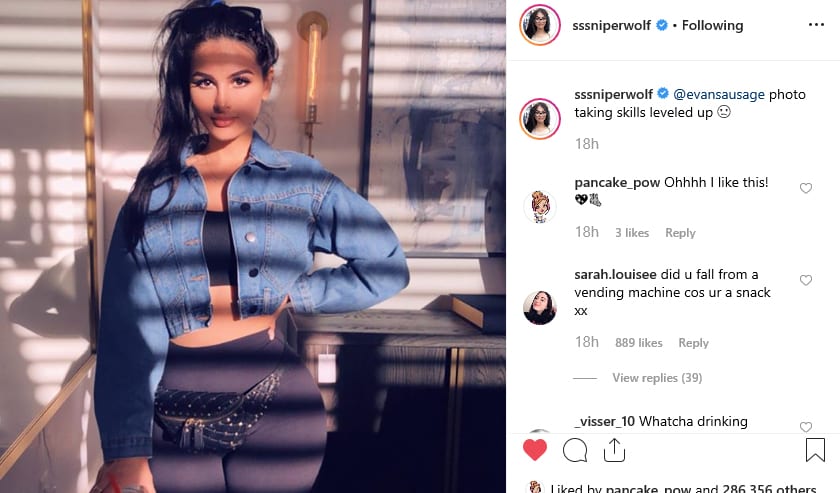 Another female gamer, and one of the most attractive out there is Alia Marie Shelesh. She was born in the UK. Her YouTube personality is known as Lia Wolf. Her speciality is Call of Duty: Black Ops II videos. She has partnerships with companies such as Activision, EA, Ubisoft, and Disney. She is one of the most established female YouTuber personalities. Her YouTube channel is currently at 13 million subscribers and 3.1 billion video views.
SYNDICATE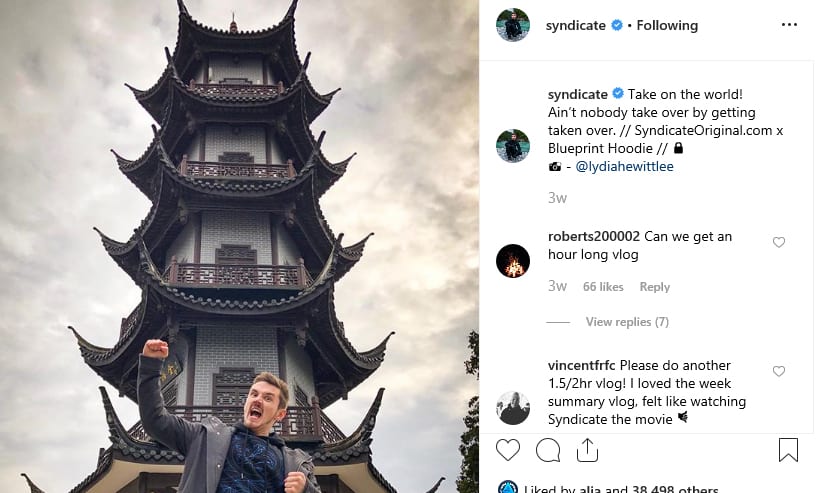 Syndicate's name isTom Cassell. He is British. His channel TheSyndicateProject, is one of the top 100 most subscribed channels on YouTube. He owns a gambling website as well as his own clothing line called SyndicateOriginal. He plays Halo, Call of Duty: Black Ops, Mindcraft, and many more.
VanossGaming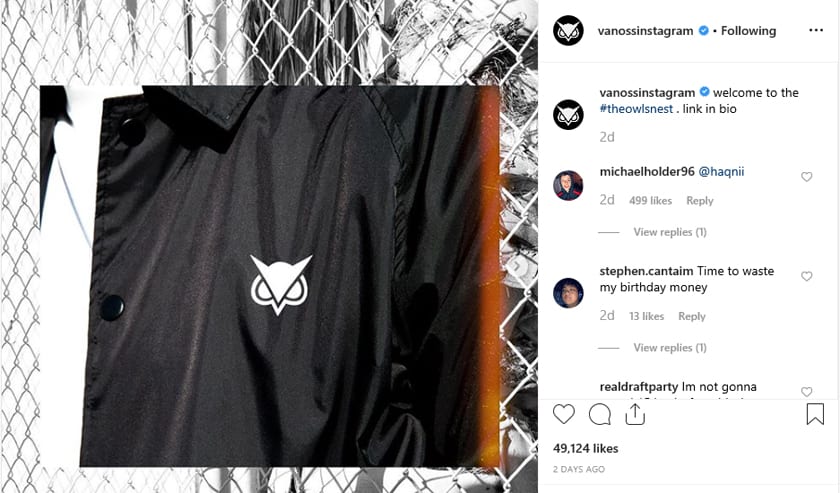 According to Forbes and Wikipedia, the gamer behind VanossGaming is Evan Fong from Canada. He intently dropped out of university in order to focus on all things gaming. Fong was enrolled at the University of Pennsylvania. Some of the games he plays include Call of Duty, Grand Theft Auto. Fong plays games under collaborations as well.
Fong made the Forbes Top Influencers – Gaming 2017 List. Some of his other professional activities include being a director for Dead Realm video game, a voice actor for YouTube series. He started YouTube back in 2011. He is one of the top 50 most subscribed channels on YouTube. You can find his online store here.
For more Instagram exposure and news, don't forget to follow us on Instagram here. Make sure you keep track of the latest trends, top casinos, best gaming opportunities by following us.