The Gambling Supervision Commission Enacted Two Acts to Promote Fair Play
Playing in a safe and secure environemnt is of paramount importance for every online casino player. Currently, there the iGaming Industry is filled with online casino operators, however, there are many brands which not only do not meet your expectations but are also not regulated. Playing in an unregulated online casino is something we do not recommend. This is because when playing in such a brand, you are highly likely to leave with a negative experience. For instance, you might not be able to claim all your funds as you will have to pay substantial charges. As a result, what we genuinely advise you is to always check the licenses a particular online casino holds. If a casino is regulated it will mean that you can be certain that your financial and personal data will be well-protected. What is more, as the iGaming Industry has developed significantly, there are many regulators which take care of your safety. One such authority is the Gambling Supervision Commission of Isle of Man. In this article, we will stress what exactly the authority does and why playing in the Isle of Man-regulated casino is beneficial.
The Gambling Supervision Commission of Isle of Man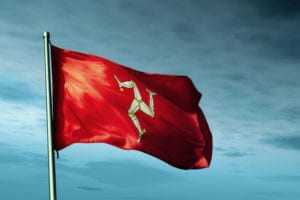 The Gambling Supervision Commission is an independent statutory board established in 1962. Apart from regulated all land-based casino activities, the Commission is responsible for the regulation of all online gambling activities, which undoubtedly have grown recently. The Commission's core values are to keep the gambling industry crime-free, protect the young and those at risk and to ensure that the services offered by license holders are fair, transparent and that players receive their true winnings. Having gained significant experience in the casino industry, the Gambling Supervision Commission of the Isle of Man has received international recognition for being a trustworthy authority which grants licenses only to casinos which are willing to abide by the law. As a result, more and more casino operators apply for a license from the GSK. Having such a license translates that the casino is reliable and thus that players can rest assured that their sensitive information will be well-stored. Additionally, it means that no casino game is either manipulated or biased, making the experience of the punters way more pleasant. However, this is not everything. the GSC in the Isle of Man does its best in order to improve its services and therefore deliver excellence. In the Commission's relentless pursuit of a secure gaming environment, it will not stop until the iGaming Industry is completely risk-free.
The Two Acts Relating to Anti-Money Laundering and Countering the Financing of Terrorism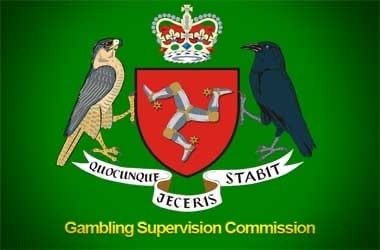 In order to prove its dedication to ensuring that the iGaming Industry is a safe place for every casino player, the Gambling Supervision Commission is pleased to announce the enactment of two Acts. These Acts are designed to provide the organization with enhanced powers relating to Anti-Money Laundering and Countering Financial of Terrorism. In other words, this brave action continues the GSC's commitment to ensure that its legislation remains effective, complies with international standards and continues to be up-to-date with the mdoeren day needs of the sector. The first Act is the Casino Amendment Act 2018. It allows the revocation of a casino license of non-compliance with money laundering and financing of terrorism legislation. Besides, it also permits the premises to which a casino license relates and amenities provided at such premises to be varied. Additionally, it empowers the Council of Ministers with additional discretion on behalf of deposits for concessions. The second Act is Gambling (Anti-Money Laundering and Countering the Financing of Terrorism) Act 2018. It provides the necessary powers for the GSK to conduct regulatory oversight of the gambling sector's compliance with Anti-Money Laundering and Countering the Financing of Terrorism legislation and provides sanctions for non-compliance. By and large, these Acts perfectly exemplify that it is completely safe to play in an online casino regulated by the Gambling Supervision Commission of the Isle of Man.
Final Considerations
The Isle of Man has an independent status. For that reason, it is able to offer companies a variety of incentives to move their business there, including VAT exemption, 0% corporation tax and low duty on the gross gaming yield. For that reason, it makes a perfect sense that many online casino operators want to secure a license from the Isle of Man Gambling Commission. As we have already said there are many online casinos out there. Unfortunately, so far, we do not collaborate with a brand licensed from the Isle of Man Gambling Supervision Commission. However, we will do our best in order to change this as we do believe that these brands are fair and secure. Until then, we encourage to familiarize yourself with our overall list of the best online casinos currently in the industry and most importantly play responsibly. Lastly, we wish you a stroke of good luck and amazing winnings.
Finally, you can still take advantage of our overall listing of the best online casinos, currently, on the market, so do not miss this exciting opportunity.

First deposit bonus:
1. 100%/€500+100 FS or...
2. 200%/€100 or...
3. €200 Casino CashBack
Review

First Deposit Bonus:
100%/500€/$ + 200 FS

Review

First deposit bonus:
100%/500€ + 250FS
Review

First Deposit Bonus:
100%/250€ + 15 FS
Review

First deposit bonus:
125%/100€ + 50FS
Review




Exclusive Bonus:
125%/500€ + 250 FS
Review

Welcome Pack:
1000 EUR + 50 FS on "Book of Dead"

Review

First deposit bonus:
20 FS + 100% Bonus + 50 FS
Review

First Deposit Bonus:
100%/€500 + 100 FS

Review

First deposit bonus:
100%/500€ + 200FS

Review




First Deposit Bonus:
100%/300$ + 100 FS

Review

First Deposit Bonus:
100%/$300 + 100FS

Review

10% Daily Cashback

Review

First deposit bonus:
100%/300€ + 300FS
Review

First Deposit Bonus:
100%/1,500$/£/€ + 200 FS

Review




First Deposit Bonus:
100%/300$ + 300 FS

Review

First Deposit Bonus:
100%/€200 + 60 FS

Review

First Deposit Bonus:
200%/100€ + 25 FS

Review

First Deposit Bonus:
100%/500€

Review

First deposit bonus:
100%/300€ + 200FS
Review



First Deposit Bonus:
100%/300€

Review

First deposit bonus:
200%/2500€ + 50 FS
Review

25% Cashback

Review

First deposit bonus:
100%/1500$
Review

Total bonus package:
575%/1750$ + 290 FS
Review




First deposit bonus:
100%/200€ + 100 FS

Review

First deposit bonus:
200%/300$ + 125FS
Review

First deposit bonus:
100%/200€ + 50 FS
Review

First Deposit Bonus:
120%/240€

Review

First Deposit Bonus:
100%/250$ + 100 FS

Review



7 different welcome bonuses

Review

First deposit bonus:
100%/500€ + 100 FS
Review

First deposit bonus:
100%/500€ + 200FS
Review

First Deposit Bonus:
150%/350€ + 50FS

Review

First Deposit Bonus:
100%/500€/$

Review