The Swedish Gambling Authority To Impose Measures Combating Match-Fixing
Having a casino license, nowadays, is fundamental in order for an online casino operator to be successful. Currently, there is a great number of online casinos, however, many of them are not regulated. At first glance, it appears that these brands are better as no authority intervenes in their operation. However, this is not always the case. This is because these unregulated casinos can do basically whatever they want and in the end, you might end up paying massive fees or even not be able to claim your funds. For that reason, when choosing an online casino, we recommend you always have a look at its licenses. One of the most internationally-recognized licenses is that from the Swedish Gambling Authority. In this article, you will find out what the authority is set to do from 2021 and why you should look for a brand regulated by it.

Swedish Gambling Authority
The Swedish Gambling Authority bears responsibility for all online casino activities on the territory of Sweden. The authority has proven during the years to be the authority with one of the strictest casino requirements and for that reason, it has earned a reputation as a trustworthy authority. Besides, its commission is to provide consumers with tools needed for fair gaming by maintaining a transparent and balanced gaming market in addition to reducing the potentially harming social effects which gambling can entail. What is more, the Swedish Gambling Authority contributes to a reduction of illegal gambling and lottery operations. Generally speaking, the Authority has overall responsibility for compliance and supervision of gambling and lottery operations. Put it that way, the essence of the Swedish Gambling Authority is strong player protection exercised through a high level of transparency, accountability, and safety in every possible aspect.
What To Expect From the Authority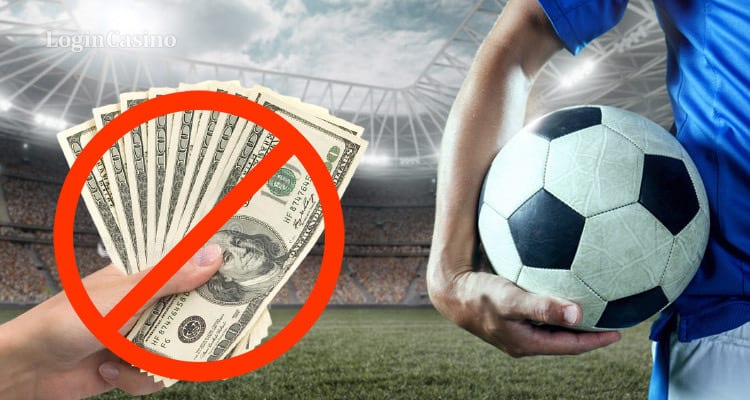 The Swedish Gambling Regulator will relentlessly pursue a casino environment that is safe, secure and transparent. As a result, Spelinspektionen is going to impose a ban on betting on sporting violations, including yellow and red cards, free kicks and penalties in football from 1 January 2021. The authority will also ban betting on all but the top four divisions of football in Sweden and sex regional Division 2 leagues as well as on under-21 internationals. Additionally, betting on the individual performance of players aged under 18 will also be banned in all sports played in Sweden. The Swedish Gambling Authority said: "Football is a high-risk sport when it comes to match-fixing and there are special risks with low divisions. Surveillance is poorer and practitioners do not make money from their sport. The Swedish Gambling Authority has therefore chosen to place special emphasis on football and has taken into account views received from the consultative bodies".
The secretary-general of online gaming operators' association Branschförenigen för Onlinespel (BOS), Gustaf Hoffstedt, on the other hand, seems not to be in favour of this decision. He went on to say that: "Spelinspektionen claims to have found a well-balanced point between different interests but there is no balanced point in this matter. Either you believe restrictions for licensed companies lead to reduced match-fixing [or not]. In that case, I wonder why Spelinspektionen can be content with these relatively peripheral restrictions. In that case, the only responsibility would be to impose restrictions on almost everything if one is so convinced that they have a positive effect. The Swedish Gambling Authority is often blamed for a lot of things when in fact it is the government that is to be held accountable. This case is unique however in that it is the SGA itself that has chosen to impose the restrictions and this without any analysis of their effect. This, of course, damages SGA's reputation."

What Does This Mean To The Players
The Swedish Gambling Authority is to ban player-specific betting markets from 2021. Regulator finalises match-fixing standards and confirms stance on penalities, red and yellow cards, bookings and under-18 player betting. The new measures have been imposed in order to combat match-fixing. Besides, the new rules are designed to complement existing rules contained with the Swedish Gambling Act, having a special emphasis on football. This further proves the dedication of the regulator to create a safe and secure casino environment. For that reason, we do encourage to play in an online casino regulated by the Swedish Gambling Authority. These brands include names such as Playzee Casino, Casino Gods and Casino Planet. However, rest assured that this list is not conclusive, meaning that there are many other operators with a license from the Swedish Gambling Authority. Last but certainly not least, before playing in an online casino we advise you to play responsibly and to know your limits. We wish you a stroke of good luck and amazing winnings, too!
Finally, you can still take advantage of our overall listing of the best online casinos, currently, on the market, so do not miss this exciting opportunity.

First deposit bonus:
1. 100%/€500+100 FS or...
2. 200%/€100 or...
3. €200 Casino CashBack
Review

First Deposit Bonus:
100%/500€/$ + 200 FS

Review

First deposit bonus:
100%/500€ + 250FS
Review

First Deposit Bonus:
100%/250€ + 15 FS
Review

First deposit bonus:
125%/100€ + 50FS
Review




Exclusive Bonus:
125%/500€ + 250 FS
Review

Welcome Pack:
1000 EUR + 50 FS on "Book of Dead"

Review

First deposit bonus:
20 FS + 100% Bonus + 50 FS
Review

First Deposit Bonus:
100%/300€/$ + 150 FS

Review

First deposit bonus:
100%/500€ + 200FS

Review




First Deposit Bonus:
100%/300$ + 100 FS

Review

First Deposit Bonus:
100%/$300 + 100FS

Review

10% Daily Cashback

Review

First deposit bonus:
100%/300€ + 300FS
Review

First Deposit Bonus:
100%/1,500$/£/€ + 200 FS

Review




First Deposit Bonus:
100%/300$ + 300 FS

Review

First Deposit Bonus:
100%/€200 + 60 FS

Review

First Deposit Bonus:
200%/100€ + 25 FS

Review

First Deposit Bonus:
100%/500€

Review

First deposit bonus:
100%/300€ + 200FS
Review



First Deposit Bonus:
100%/300€

Review

First deposit bonus:
200%/2500€ + 50 FS
Review

25% Cashback

Review

First deposit bonus:
100%/1500$
Review

Total bonus package:
575%/1750$ + 290 FS
Review




First deposit bonus:
100%/200€ + 100 FS

Review

First deposit bonus:
200%/300$ + 125FS
Review

First deposit bonus:
100%/200€ + 50 FS
Review

First Deposit Bonus:
120%/240€

Review

First Deposit Bonus:
100%/250$ + 100 FS

Review



7 different welcome bonuses

Review

First deposit bonus:
100%/500€ + 100 FS
Review

First deposit bonus:
100%/500€ + 200FS
Review

First Deposit Bonus:
150%/350€ + 50FS

Review

First Deposit Bonus:
100%/500€/$

Review