Top 5 Cryptocurrencies In Terms Of Performance During The Last Week
100%/1BTC + FS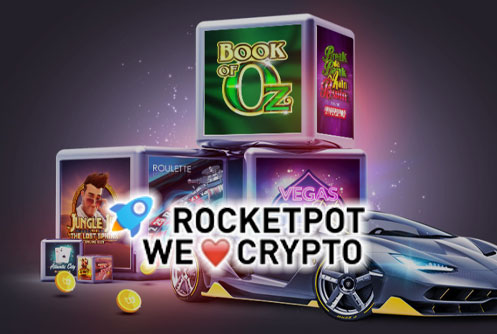 These are the top 5 cryptocurrencies in terms of performance during the last week. There are more than three times as many cryptocurrencies as there are US exchange-listed equities, with 14,522 in existence and counting. Outside of well-known currencies like bitcoin, ether, and dogecoin, keeping track of all the significant movers in the crypto market is practically difficult.
The influx of new crypto currencies has coincided with a strong bull market for the sector, with a recent rise in bitcoin helping to propel the industry to a market cap of about $3 trillion. Smaller coins such as solana, cardano, and shiba inu, which have enjoyed spectacular gains this year, are also driving the upward trend. Alternative cryptocurrencies, which have less liquidity and more volatility, might cause investors to suffer significant losses or profits in a short amount of time. Despite being up millions of percentage points year-to-date, the Shiba inu is down roughly 40% from its previous high. Meanwhile, after making rapid increases of 75,000 percent, the squid game token dropped 99 percent in a single day.
Investors can discover which currencies are gaining popularity in the crypto community by keeping a watch on the weekly winners. According to CoinMarketCap statistics, these are the five best-performing cryptocurrencies with a market value of more than $1 billion over the last week, despite a drop in bitcoin and ether.
Weekly Summary of Events: Top 5 Cryptos of Mid-November
Decentraland
Symbol: MANA

Market Value: $7.3 billion

7-Day Performance: 26.5%
Avalanche
Symbol: AVAX

Market Value: $24.0 billion

7-Day Performance: 32.5%
Crypto.com Coin
Symbol: CRO

Market Value: $13.4 billion

7-Day Performance: 52.9%
WAX
Symbol: WAXP

Market Value: $1.7 billion

7-Day Performance: 56.8%
The Sandbox
Symbol: SAND

Market Value: $3.7 billion

7-Day Performance: 60.2%
Keep an eye for those as changes are very uncertain. Investors predict a gradual rise but then a quick burst might pop the bubble. We suggest you invest wisely.
Finally, you can still take advantage of our overall listing of the best crypto casinos, currently, on the market, so do not miss this exciting opportunity.