Try Out The Hottest Slots In Slot Of The Week Tournament At ZetCasino
Are you ready to engage in some of the most exciting online casino tournaments? Every week, ZetCasino choose one of the hottest video slots in order to launch a tournament, which the brand calls Slot of the Week. Likewise, so as to make the tournament even more exciting, ZetCasino gives away 110,000 loyalty points to the best 10 performers, who made the biggest wager in the selected slot. Fancy trying a new game and win amazing rewards at the same time? Now, you have this chance as long as you take part in the latest tournament, organized by one of the most reputable operators on the market.

Slot Of The Week Tournament
ZetCasino tournaments are a great way to win amazing prizes while playing. For that reason, participating in the brand's promotions is something you should be looking forward to. Make use of a new game every week and win loyalty points which can result in a future increase of your revenues. In order to take part in the Slot of the Week tournament, you will need to comply with some general rules. First of all, you will need to be a registered user of ZetCasino to be eligible to participate. Following this, you need to play the qualifying game of the week. This week, you have the opportunity to experience first-hand one of the most amazing games ever created, Bonanza Megaways by Big Time Gaming. What is more, to qualify for the tournament the minimum stake amount has to be at least 20 EUR. However, other currencies are also applicable, so you have nothing to worry about. Moreover, the minimum stake counted in the tournament wager is €0,3. By and large, all you need to do is log in to your account, make a deposit and start spinning. Pretty easy, isn't it?
Prize Pool
Not only does ZetCasino organizes regularly casino tournaments, but it also features generous prize pools. During the Slot of the Week tournament, players will compete for a share of 110,000 loyalty points. The first 10 players with the highest wager will put their hands on the prize pool. The winner is determined by counting the total amount of wager of each player during the whole qualifying period. Below you can see a full breakdown of the potential prizes you might win.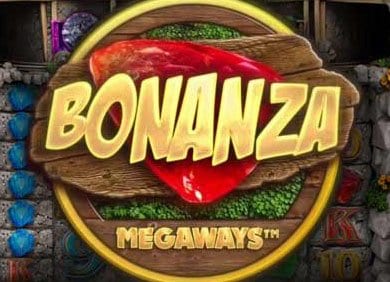 1st Place- 20,000 loyalty points

2nd Place- 18,000 loyalty points

3rd Place- 16,000 loyalty points

4th Place- 11,000 loyalty points

5th Place- 10,000 loyalty points

6th Place- 9,000 loyalty points

7th Place- 8,000 loyalty points

8th Place- 7,000 loyalty points

9th Place- 6,000 loyalty points

10th Place- 5,000 loyalty points
In terms of the prizes, all rewards will be credited within 24 hours following the Slot of the Week tournament completion. Further, each lucky player will receive a written notification via email.
Final Considerations
Taking part in online casino tournaments is definitely something each casino player should experience. Slot tournaments are a fun way to win amazing rewards and are ideal for those who have a competitive nature. Competing against your peers in a challenge to the finish line is as thrilling as winning the reward itself. So, if you want to feel this sense of self-accomplishment, do not waste your time and take part in the Slot of the Week tournament at ZetCasino. However, before enrolling to the competition, we recommend you to read thoroughly the terms and conditions of the campaign. Lastly, we encourage you to play responsibly and we wish you a bit of good luck.

Finally, you can still make use of our overall listing of the best online casinos right now, so give it a go.

First deposit bonus:
1. 100%/€500+100 FS or...
2. 200%/€100 or...
3. €200 Casino CashBack
Review

First Deposit Bonus:
100%/500€/$ + 200 FS

Review

First deposit bonus:
100%/500€ + 250FS
Review

First Deposit Bonus:
100%/250€ + 15 FS
Review

First deposit bonus:
125%/100€ + 50FS
Review




Exclusive Bonus:
125%/500€ + 250 FS
Review

Welcome Pack:
1000 EUR + 50 FS on "Book of Dead"

Review

First deposit bonus:
20 FS + 100% Bonus + 50 FS
Review

First Deposit Bonus:
100%/300€/$ + 150 FS

Review

First deposit bonus:
100%/500€ + 200FS

Review




First Deposit Bonus:
100%/300$ + 100 FS

Review

First Deposit Bonus:
100%/$300 + 100FS

Review

10% Daily Cashback

Review

First deposit bonus:
100%/300€ + 300FS
Review

First Deposit Bonus:
100%/1,500$/£/€ + 200 FS

Review




First Deposit Bonus:
100%/300$ + 300 FS

Review

First Deposit Bonus:
100%/€200 + 60 FS

Review

First Deposit Bonus:
200%/100€ + 25 FS

Review

First Deposit Bonus:
100%/500€

Review

First deposit bonus:
100%/300€ + 200FS
Review



First Deposit Bonus:
100%/300€

Review

First deposit bonus:
200%/2500€ + 50 FS
Review

25% Cashback

Review

First deposit bonus:
100%/1500$
Review

Total bonus package:
575%/1750$ + 290 FS
Review




First deposit bonus:
100%/200€ + 100 FS

Review

First deposit bonus:
200%/300$ + 125FS
Review

First deposit bonus:
100%/200€ + 50 FS
Review

First Deposit Bonus:
120%/240€

Review

First Deposit Bonus:
100%/250$ + 100 FS

Review



7 different welcome bonuses

Review

First deposit bonus:
100%/500€ + 100 FS
Review

First deposit bonus:
100%/500€ + 200FS
Review

First Deposit Bonus:
150%/350€ + 50FS

Review

First Deposit Bonus:
100%/500€/$

Review