UK Gambling Commission Partners With Facebook To Limit Gambling Adverts On The Social Media Platform
If you any prior gambling experience, you will be aware that a great number of licensing jurisdictions exist. These licenses effectively give online casino operators the right to offer their services to players. There are a few heavy hitters out there but the UK Gambling Commission is arguably the most reputable and famous of the branch. The regulator is one of the strictest out there, meaning that a casino must work really hard in order to obtain a license. Having much to offer from a legal perspective, each online casino operator should strive to secure a license from the Gambling Commission.

The UK Gambling Commission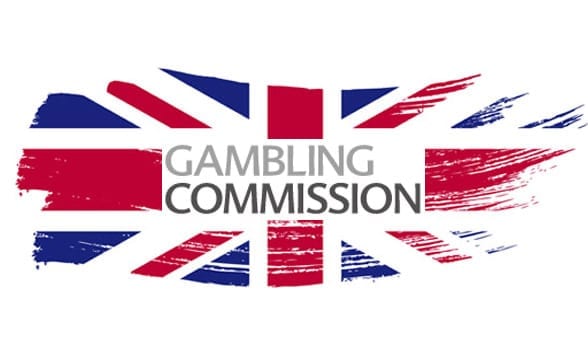 The Gambling Commission was set up under the Gambling Act 2005 to regulate commercial gambling in Great Britain in partnership with licensing authorities. But what exactly does the regulator do? One of the main objectives of the UK Gambling Commission is to ensure that players are given a fair chance of winning and that random number generator technology is used. This indicates that if you are playing at a UK Gambling Commission-licensed online casino, you will play in a safe and secure environment. What is more, the UKGC makes sure that a casino clearly displays any promotional campaign's terms and conditions in full. By doing so, the authority ensures that no player will be deprived of receiving all the necessary information in order to bet online. Additionally, the UK Gambling Commission prohibits the use of misleading catchy terms, such as "Free Spins" and "Free Money" when deposits are involved, which perfectly exemplify that it is hardly unlikely to be misled when playing at a casino regulated by the Gambling Commission. Generally speaking, the main takeaway of the Commission is that it ensures that each casino behaves in a way so that players can enjoy their gaming experiences by promoting fair and responsible gaming.

Partnership with Facebook To Help Consumers Limit Gambling Related Adverts
Recently the UK Gambling Commission has partnered with Facebook in order to create guidance aimed at limiting the number of gambling-related adverts users see on the social medial platform. What the guidance covers are the different ways in which Facebook's safety tools and settings can be adjusted within an individual account so as to create what a user can see and cannot see in their feed. This further proves the branch's dedication to ensuring a secure gaming environment. This is because the guidance aims at protecting the underage and vulnerable people by preventing them from seeing gambling-related content online. The UK Gambling Commission Chief Executive, Neil McArthur, commented on the latest guidance. "Protecting children and vulnerable people from being harmed or exploited by gambling is at the heart of what we do, which is why I challenged the industry to look at how they can make better use of technology to prevent gambling-related content and adverts being seen by those individuals. Partnering with Facebook to produce this guidance is a welcome step for us in order to offer consumers clear, practical advice, and I hope that this will help them limit the gambling-related content they see when using the platform."
Final Considerations
UK Gambling has once again proven that it is committed to supporting a safe and transparent environment for people to control their experiences. The partnership of the authority with Facebook will undoubtedly help operators implement advertising campaigns responsibly. For that reason, we believe that it is unequivocally advantageous to play at an online casino regulated by the UK Gambling Commission. Some of the brands under the belt of the Commission include Mr Green Casino, Genesis Casino and Casino Lab. Nevertheless, bear in mind that the list is not conclusive, meaning that there are many more online casino operators regulated by the UK Gambling Commission. Last but certainly not least, we do encourage you to play responsibly and we wish you a stroke of good luck and amazing winnings.

Finally, you can still take advantage of our overall listing of the best online casinos, currently, on the market, so do not miss this exciting opportunity.

First deposit bonus:
1. 100%/€500+100 FS or...
2. 200%/€100 or...
3. €200 Casino CashBack
Review

First Deposit Bonus:
100%/500€/$ + 200 FS

Review

First deposit bonus:
100%/500€ + 250FS
Review

First Deposit Bonus:
100%/250€ + 15 FS
Review

First deposit bonus:
125%/100€ + 50FS
Review




Exclusive Bonus:
125%/500€ + 250 FS
Review

Welcome Pack:
1000 EUR + 50 FS on "Book of Dead"

Review

First deposit bonus:
20 FS + 100% Bonus + 50 FS
Review

First Deposit Bonus:
100%/300€/$ + 150 FS

Review

First deposit bonus:
100%/500€ + 200FS

Review




First Deposit Bonus:
100%/300$ + 100 FS

Review

First Deposit Bonus:
100%/$300 + 100FS

Review

10% Daily Cashback

Review

First deposit bonus:
100%/300€ + 300FS
Review

First Deposit Bonus:
100%/1,500$/£/€ + 200 FS

Review




First Deposit Bonus:
100%/300$ + 300 FS

Review

First Deposit Bonus:
100%/€200 + 60 FS

Review

First Deposit Bonus:
200%/100€ + 25 FS

Review

First Deposit Bonus:
100%/500€

Review

First deposit bonus:
100%/300€ + 200FS
Review



First Deposit Bonus:
100%/300€

Review

First deposit bonus:
200%/2500€ + 50 FS
Review

25% Cashback

Review

First deposit bonus:
100%/1500$
Review

Total bonus package:
575%/1750$ + 290 FS
Review




First deposit bonus:
100%/200€ + 100 FS

Review

First deposit bonus:
200%/300$ + 125FS
Review

First deposit bonus:
100%/200€ + 50 FS
Review

First Deposit Bonus:
120%/240€

Review

First Deposit Bonus:
100%/250$ + 100 FS

Review



7 different welcome bonuses

Review

First deposit bonus:
100%/500€ + 100 FS
Review

First deposit bonus:
100%/500€ + 200FS
Review

First Deposit Bonus:
150%/350€ + 50FS

Review

First Deposit Bonus:
100%/500€/$

Review