Videoslots Casino Sportsbook Granted A License From The Swedish Gambling Authority
After years of experience in the iGaming Industry, a group of Swedish casino enthusiasts decided to set up their own online casino operator. They decided the casino's name to be Videoslots. Pretty simple, but happiness lies in simplicity. At the very beginning, the team needed the most famous and respected game suppliers in order to attract as many casino players as possible. But they also felt that a handful of suppliers would not be enough to achieve the goals they set for themselves in order to be regarded as the best in the industry. As a result, Videoslots has been satisfying punters ever since by providing them with the opportunity to make use of the most exciting promotional campaigns in the industry, the latest casino products, and generous bonus offers. To make things even more exciting, Videoslots has put immense efforts into offering something that no other casino can. Recently, the online casino has been given the green light to roll out a new sportsbook in Sweden with the assistance of the Swedish Gambling Authority. So, without further ado, let's find out what will this mean to casino players.

New Videoslots Casino Sportsbook Set For October Launch
Videoslots is an online casino operator which has proven to be capable of exceeding the expectations of its players. For that reason, the brand has been working hard in order to maintain this reputation. Recently, the casino has been granted the license in order to launch its sportsbook to Swedish players. The renowned online casino has been handed a license by the Swedish Gambling Authority and is now set for a mid-October launch via its own proprietary platform. In terms of the project, it is being led by Martin Calleja, who shares the view that the timing is perfect in order to provoke interest in customers and disrupt the industry. Likewise, he commented on the sportsbook launch with a dose of positivity. "We expect sports betting will be close to being back normal next month and, with sports fans not necessarily able to attend matches in person, a fresh new sportsbook will be the next best thing with which to engage their favourite sports. Videoslots is now in a place where we can invest, increase our offering and differentiate it, hence the decision to go with our own technology, platform and team rather than a cookie-cutter approach that would blend into the background. We are very conscious that we have to take our casino audience with us and then grow it in a socially responsible way by adding sports fans looking for an alternative betting product. We've always done very well at engaging with our audience and providing a better user experience than is available elsewhere. As a result, we're very excited about replicating that in the sportsbook arena."
Swedish Gambling Authority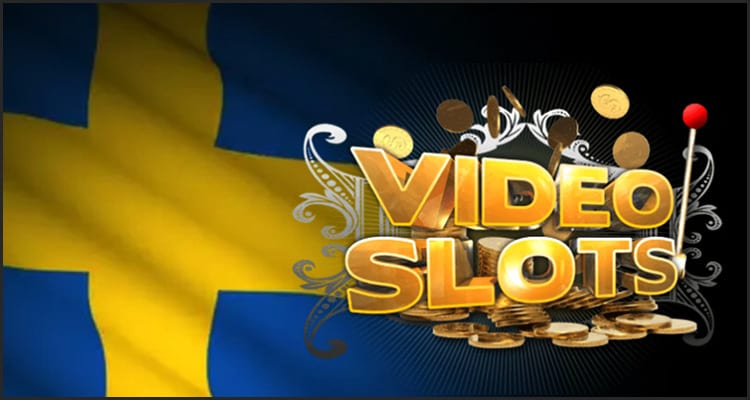 The Swedish Gambling Authority is responsible for the online gambling activities on the territory of Sweden. The authority's main task is to ensure that the Swedish online casino industry is perfectly-regulated, secure and transparent. Additionally, it issue permits for lotteries and have overall responsibility to control and supervision of gambling and lottery activities in Sweden. Furthermore, the Swedish Gambling Authority is controlled by the Ministry of Finance and its Board is appointed by the Government. With the spreading of the years, the Swedish Gambling Authority has gained substantial experience. As a result, many of the most respected casino operators apply for a license as this will undoubtedly make more players set up a casino account. Working towards a sound and safe gaming market, no one can dispute the fact that the Authority is one of the most respected in the industry.
To Summarize
Videoslots strives to create a unique entertainment destination that can attract both the heart and soul of its players by offering technical brilliance, exceptional Customer Support, and market-leading gameplay innovation. The core values of the brand are security, excellence, integrity, clarity, passion, individuality, style, and entertainment. Videoslots embraces each of these fundamental values in building and making sure that it can offer a service that is constantly developed to be able to achieve the best possible result for its players. More excitingly, Videoslots Sports has been granted Swedish license. This means that in due course, all punters, located in Sweden, we have the significant opportunity to make use of the brand's sports offering. So, don't waste your time and activate your free account today. Nevertheless, before doing so, we wholeheartedly encourage you to familiarize yourself with the terms and conditions as we do not want you to be disappointed in the end.

Finally, you can still take advantage of our overall listing of the best online casinos, currently, on the market, so do not miss this exciting opportunity.

First deposit bonus:
1. 100%/€500+100 FS or...
2. 200%/€100 or...
3. €200 Casino CashBack
Review

First Deposit Bonus:
100%/500€/$ + 200 FS

Review

First deposit bonus:
100%/500€ + 250FS
Review

First Deposit Bonus:
100%/250€ + 15 FS
Review

First deposit bonus:
125%/100€ + 50FS
Review




Exclusive Bonus:
125%/500€ + 250 FS
Review

Welcome Pack:
1000 EUR + 50 FS on "Book of Dead"

Review

First deposit bonus:
20 FS + 100% Bonus + 50 FS
Review

First Deposit Bonus:
100%/€500 + 100 FS

Review

First deposit bonus:
100%/500€ + 200FS

Review




First Deposit Bonus:
100%/300$ + 100 FS

Review

First Deposit Bonus:
100%/$300 + 100FS

Review

10% Daily Cashback

Review

First deposit bonus:
100%/300€ + 300FS
Review

First Deposit Bonus:
100%/1,500$/£/€ + 200 FS

Review




First Deposit Bonus:
100%/300$ + 300 FS

Review

First Deposit Bonus:
100%/€200 + 60 FS

Review

First Deposit Bonus:
200%/100€ + 25 FS

Review

First Deposit Bonus:
100%/500€

Review

First deposit bonus:
100%/300€ + 200FS
Review



First Deposit Bonus:
100%/300€

Review

First deposit bonus:
200%/2500€ + 50 FS
Review

25% Cashback

Review

First deposit bonus:
100%/1500$
Review

Total bonus package:
575%/1750$ + 290 FS
Review




First deposit bonus:
100%/200€ + 100 FS

Review

First deposit bonus:
200%/300$ + 125FS
Review

First deposit bonus:
100%/200€ + 50 FS
Review

First Deposit Bonus:
120%/240€

Review

First Deposit Bonus:
100%/250$ + 100 FS

Review



7 different welcome bonuses

Review

First deposit bonus:
100%/500€ + 100 FS
Review

First deposit bonus:
100%/500€ + 200FS
Review

First Deposit Bonus:
150%/350€ + 50FS

Review

First Deposit Bonus:
100%/500€/$

Review