WestCasino Invites You To Take Part In Its Eggstreme Eggsperiment
Easter Holidays are upon us yet again and your favorite egg-hunt is just a click away.  The entire online casino industry is fully prepared to make you the lucky winner this time of the year. As a result, all famous and respected online casinos began launching special bonuses and exclusive promotional campaigns which will enhance your overall well-being. Easter Casino Bonuses 2020 appears to be one of the best ways to celebrate this year's Easter. As a result, heading to your favorite online provider might be the wisest decision this Easter. Have you heard about WebCasino? This is an online casino that provides you with the opportunity to make use of tons of games like video slots, table games, and video pokers. Additionally, the renowned WestCasino hosts an amazing Easter promotion, Eggstreme Eggsperiment, which can increase your funds in less than no time.

WestCasino Eggstreme Eggsperiment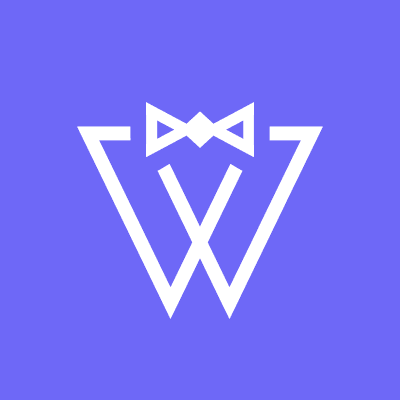 You have the amazing opportunity to walk away with an amazing reward by simply having some fun. But where? At WestCasino, of course. Take part in the operator's latest promotion, Eggstreme Eggsperiment, and turn yourself in a winner. The eye-catching title of the promotion has a significant storyline as well. Egghead, Doctor Hopper, and their kooky experiments are waiting for you at WestCasino! Choose an egg to break and claim the treasures hidden inside! Rest assured that you can expect amazing rewards. This Spring, Egghead and Doctor Hopper have opened their secrets for all WestCasino members! Enter, explore, and win a myriad of super special prizes hidden within their kooky experiments. By and large, you cannot make a fortune without breaking some eggs! Welcome to Egghead and Doctor Hopper's laboratory! For this year's Spring Shellebration, they have decided to do more than just dye eggs. They went all out with their experiments and came up with a more "creative" way to decorate their eggs. There is only one problem. They accidentally hid all of our amazing prizes inside these eggs. This means that it is completely up to you to break them and see what is up doc! Take a crack at one of these eggs and discover your prize!

General Rules Of The Promotion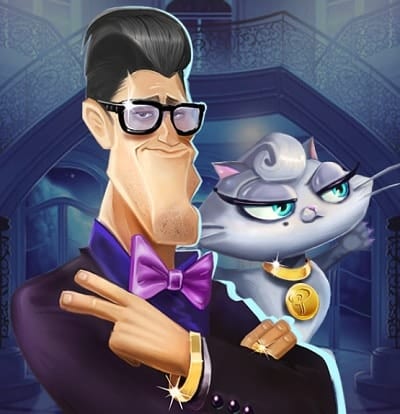 In order to take part in the Eggstreme Eggsperiment promotion, you will need to comply with some easy-to-follow general rules. To begin with, you will need to be an active player at WestCasino. If you have not set up your account yet, we advise you to so as soon as possible as this will provide you with the opportunity to make use of the casino's thrilling promotions and bonuses. The Eggstreme Eggsperiment promotion will rake place between April 7th and April 22nd, meaning you have plenty of time to turn yourself into the next lucky player at WestCasino. What is more, as we have already mentioned you will need to break an egg in order to claim a reward from the promotion. Keep in mind that during the promotion period, you will be able to break only one egg per day. What to expect from the eggs, though? Free Cash, Bonuses and Free Spins are hidden in the eggs. All of these will carry standard wagering requirements. Make sure you manage to comply with them as you will not be able to claim your reward. Lastly, minimum deposits are required for some of the prizes. Luckily for you, WestCasino has made everything particularly easy for you, meaning that there are no further rules you will need to take into consideration.

Final Considerations
Easter is an amazing time of the year and online casinos in the entire world could not possibly miss the opportunity of giving everyone a reason to celebrate. Easter-themed promotions are just a few of the ingredients which make this holiday spectacular. As a result, WestCasino invites you to take part in its latest promotional campaign, Eggstreme Eggsperiment. Discover the hidden rewards in each egg and stabilize your financial situation. Nevertheless, before engaging in the promotion, we kindly advise you to familiarize yourself with its terms and conditions as we do not want you to be disappointed. Last but certainly not least, we encourage you to play responsibly and we wish you a stroke of good luck and amazing winnings. Happy Easter.

Finally, you can still make use of our overall listing of the best online casinos right now, so give it a go.

First deposit bonus:
1. 100%/€500+100 FS or...
2. 200%/€100 or...
3. €200 Casino CashBack
Review

First Deposit Bonus:
100%/500€/$ + 200 FS

Review

First deposit bonus:
100%/500€ + 250FS
Review

First Deposit Bonus:
100%/250€ + 15 FS
Review

First deposit bonus:
125%/100€ + 50FS
Review




Exclusive Bonus:
125%/500€ + 250 FS
Review

Welcome Pack:
1000 EUR + 50 FS on "Book of Dead"

Review

First deposit bonus:
20 FS + 100% Bonus + 50 FS
Review

First Deposit Bonus:
100%/€500 + 100 FS

Review

First deposit bonus:
100%/500€ + 200FS

Review




First Deposit Bonus:
100%/300$ + 100 FS

Review

First Deposit Bonus:
100%/$300 + 100FS

Review

10% Daily Cashback

Review

First deposit bonus:
100%/300€ + 300FS
Review

First Deposit Bonus:
100%/1,500$/£/€ + 200 FS

Review




First Deposit Bonus:
100%/300$ + 300 FS

Review

First Deposit Bonus:
100%/€200 + 60 FS

Review

First Deposit Bonus:
200%/100€ + 25 FS

Review

First Deposit Bonus:
100%/500€

Review

First deposit bonus:
100%/300€ + 200FS
Review



First Deposit Bonus:
100%/300€

Review

First deposit bonus:
200%/2500€ + 50 FS
Review

25% Cashback

Review

First deposit bonus:
100%/1500$
Review

Total bonus package:
575%/1750$ + 290 FS
Review




First deposit bonus:
100%/200€ + 100 FS

Review

First deposit bonus:
200%/300$ + 125FS
Review

First deposit bonus:
100%/200€ + 50 FS
Review

First Deposit Bonus:
120%/240€

Review

First Deposit Bonus:
100%/250$ + 100 FS

Review



7 different welcome bonuses

Review

First deposit bonus:
100%/500€ + 100 FS
Review

First deposit bonus:
100%/500€ + 200FS
Review

First Deposit Bonus:
150%/350€ + 50FS

Review

First Deposit Bonus:
100%/500€/$

Review