WestCasino Is Ready To Give A Truly Spooky Experience This Halloween
Prepare Yourself For Halloween 2020
Trick or treat, bags of sweets, ghosts are walking down the street. Do you what does this mean? It means that Halloween is coming and that you should start with the preparations for the spooky holiday. Steve Almond once said: "Nothing on Earth is so beautiful as the final haul on Halloween night". Well, it seems that the iGaming Industry shares the same view. Every year, the most famous and respected online casino operators host intimidating parties on their websites for those who are fond of Halloween. So, if you are not in the mood of wandering around, you might want to find a comfortable place at your home, bring some treats with you and sign up for one of these promotional campaigns. Luckily, we have made your task even easier as we have found one of the most fascinating Halloween-inspired promotion; the one organized at WestCasino.

Halloween Murder Mystery at WestCasino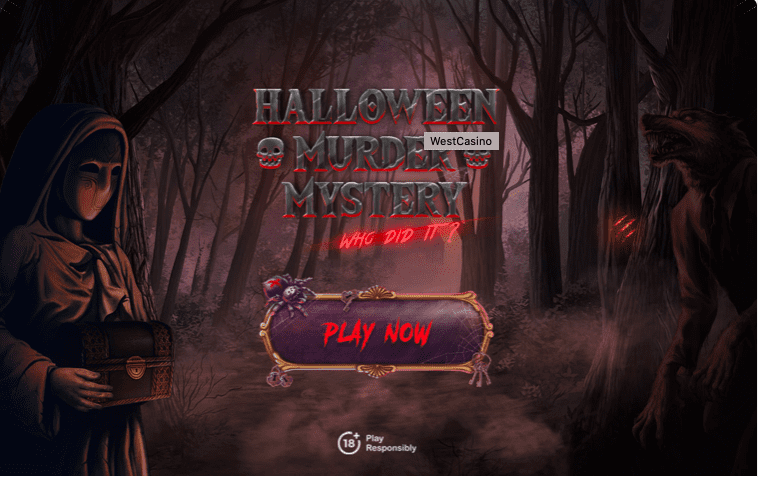 Before anything, Mr West is a passionate risk-taker who truly appreciates a fair and adventurous gaming experience. With WestCasino, his ultimate goal was to create a delightful and rewarding gambling environment for players new to the iGaming Industry and experienced veterans alike. So far, he has achieved nothing but a resounding success. What is more, Mr West is regarded as one of the most respected party hosts. As a result, he organizes a scary party at WestCasino inspired by Halloween. However, before accepting your invitation, rest assured that you need to follow some straightforward rules. First and foremost, in order to be eligible for participation in the Halloween Murder Mystery promotion, you will need to be a fully-registered member at WestCasino. Apart from having the opportunity to take part in the promotional campaign, this will allow you to make use of many other bonuses and experience first-hand the most recent casino products in the industry. In other words, as long as you are a member of WestCasino, you will be eligible for participation. The promo will begin on October 24 and ends on October 30, midnight, meaning you have plenty of time.
How Does It Work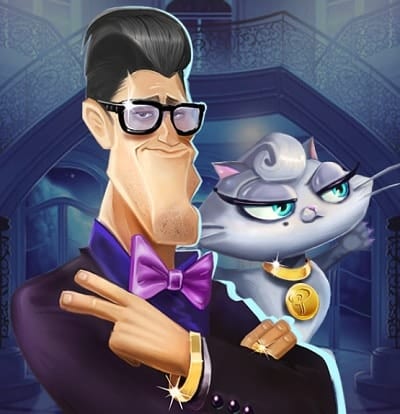 WestCasino is about to give you a truly spooky experience this Halloween. The Halloween Murder Mystery will last 7 days during which you will need to show your detective skills and solve some gruesome cases. The theme of the party is fascinating as it is inspired by Halloween. In fact, every day you will get a different case picture in which you need to carefully check for clues. Those clues will be the only thing you will have in order to work out who is the villain. From clues scattered throughout the picture, as well as the picture's theme you must make an educated guess who the villain is. Besides, you will be given 4 options below the pictures and you will have the choose who is the wrongdoer. Should you happen to choose the right one, you will earn a deposit bonus or a Free Bonus. Most importantly, if you do not manage to find the real villain, you will still get a special offer. Following the completion of the Halloween Murder Mystery, everyone who answered correctly in at least 5 out of the 7 cases will get a Special Mystery Prize.
Final Considerations
Halloween 2020 appears to be particularly busy for the iGaming Industry. More and more online casino operators began with the celebration, meaning that many promotional campaigns are upcoming. WestCasino, however, is a brand which knows how to differentiate from the others. This Halloween, the brand is hosting a spooky Murder Mystery party in which you will need to solve cases so as to walk away with a prize. A piece of interesting information about the promo is that players will also have a button with the 'Story' in which they are presented with an additional hint regarding the villain. Make sure you are certain when choosing the villain, as 5 correct answers will make WestCasino reward you accordingly. Last but certainly not least, we encourage you to familiarize yourself with the general terms and conditions of the promotion as we do not want you to be disappointed in the end. We encourage you to play responsibly and we wish you a bit of good luck. Happy Halloween!

Finally, you can still take advantage of our overall listing of the best online casinos, currently, on the market, so do not miss this exciting opportunity.
Other Casino Brands with Dedicated Halloween Bonuses this year
SHOW MORE