What Impact Will Brexit Have On The Gibraltar Gambling Industry
Plenty of regular online gamblers come from Gibraltar and its regions. Until now, all gambling activities, including online casinos, land-based casinos, sports betting, lotteries, and such, were completely legal in Gibraltar, as long as they are certified and licensed according to the Gibraltar Gambling Act 2005. However, what worries dedicated players, fans of gambling, and betting at both land-based and online casinos is the most recent news of the Brexit being taken into action after long consideration. Brexit is the official withdrawal agreement of the UK leaving the European Union, which took place in November 2019. As we all know, Gibraltar is a British overseas territory, part of the UK. And since Britain is leaving the EU, Gibraltar has to leave it too. You may wonder what impact will this have on the Gibraltar gambling industry and what effects to expect as a gambler from the region.

Repercussions From Brexit To Gibraltar Gambling Industry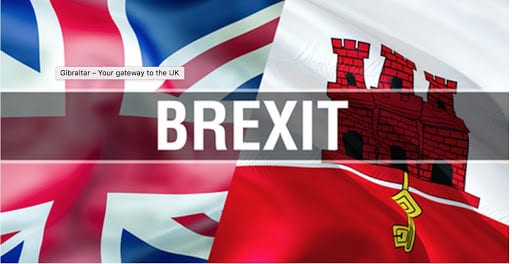 Firstly, we can state that this change could affect casino operators the most, since there may be the need for online casinos to obtain new gambling licenses to operate and provide their services within the UK and Gibraltar regions. They might need to apply other changes as well, like claiming new copyright permission contracts or having a representative within the EU. Taxing within Gibraltar may be much more costly, and the border crossing within Spain much more difficult. Gibraltar may lose about 60% of the gambling staff who come from Spain daily. All of this means it will cost the government and the online casino operators a lot to deal with these changes. Players may find it hard to find new and allowed casino sites in their region. However, not all is yet certain.
What To Know More
The latest news we have on this subject state that an official meeting was held at the eighth Joint Ministerial Council in London, between both sides the UK and Gibraltar, regarding the gambling situation following their exit from the European Union. They have come to reach an agreement over the future of the gambling industry. There will be closer working between gambling regulators in the UK and Gibraltar to ensure the iGaming market is safe and fair and experiences growth. The government of Gibraltar expects to reach a mutual agreement with Spain as well, to maintain fluidity borders so that people can travel back and forward without issues. Online casino operators from the country have already ensured they continue to have access to European markets while maintaining a Gibraltar presence. Andrew Lyman, the Gambling Commissioner of Gibraltar, officially stated that Gibraltar and its regions will remain a gambling market despite the outcomes of the No Deal Brexit. The Gambling Commission department still receives gambling license applications. They are currently rewriting gambling legislation to help accommodate better flexibility in the IT infrastructure.
Final Consideration
All in all, the future of the Gibraltar gambling situation has become a bit more clearer and after the agreements between the UK, Gibraltar, and the European Union, we can state that the gambling activities will still have a wide, legal reach. This is fortunate, especially given the fact that Gibraltar casino players definitely deserve to do their favorite spare time activity. What will happen exactly after Brexit is elusive, however, we do hope for the best and we do believe that the online caisno industry in Gibraltar will continue to attract attention. Additionally, if you are searching for an online casino operator which is regulated by the Gibraltar Regulatory Authority, make sure you pay a visit to 888 Casino or 777 Casino. Both brands have much to offer to its players. Last but certainly not least, we encourage you to play responsibly and we wish you a piece of good luck and amazing winnings!

Finally, you can still take advantage of our overall listing of the best online casinos, currently, on the market, so do not miss this exciting opportunity.

First deposit bonus:
1. 100%/€500+100 FS or...
2. 200%/€100 or...
3. €200 Casino CashBack
Review

First Deposit Bonus:
100%/500€/$ + 200 FS

Review

First deposit bonus:
100%/500€ + 250FS
Review

First Deposit Bonus:
100%/250€ + 15 FS
Review

First deposit bonus:
125%/100€ + 50FS
Review




Exclusive Bonus:
125%/500€ + 250 FS
Review

Welcome Pack:
1000 EUR + 50 FS on "Book of Dead"

Review

First deposit bonus:
20 FS + 100% Bonus + 50 FS
Review

First Deposit Bonus:
100%/300€/$ + 150 FS

Review

First deposit bonus:
100%/500€ + 200FS

Review




First Deposit Bonus:
100%/300$ + 100 FS

Review

First Deposit Bonus:
100%/$300 + 100FS

Review

10% Daily Cashback

Review

First deposit bonus:
100%/300€ + 300FS
Review

First Deposit Bonus:
100%/1,500$/£/€ + 200 FS

Review




First Deposit Bonus:
100%/300$ + 300 FS

Review

First Deposit Bonus:
100%/€200 + 60 FS

Review

First Deposit Bonus:
200%/100€ + 25 FS

Review

First Deposit Bonus:
100%/500€

Review

First deposit bonus:
100%/300€ + 200FS
Review



First Deposit Bonus:
100%/300€

Review

First deposit bonus:
200%/2500€ + 50 FS
Review

25% Cashback

Review

First deposit bonus:
100%/1500$
Review

Total bonus package:
575%/1750$ + 290 FS
Review




First deposit bonus:
100%/200€ + 100 FS

Review

First deposit bonus:
200%/300$ + 125FS
Review

First deposit bonus:
100%/200€ + 50 FS
Review

First Deposit Bonus:
120%/240€

Review

First Deposit Bonus:
100%/250$ + 100 FS

Review



7 different welcome bonuses

Review

First deposit bonus:
100%/500€ + 100 FS
Review

First deposit bonus:
100%/500€ + 200FS
Review

First Deposit Bonus:
150%/350€ + 50FS

Review

First Deposit Bonus:
100%/500€/$

Review