Why Is The Gambling License in Antigua and Barbuda Reliable
Compliance with the law is one of the most important things an online casino operator should do. Having been licensed by a reputable jurisdiction will translate that the online casino is trustworthy and therefore it provides a safe and secure environment. Not all countries around the globe have legalized online gambling. In fact, there is a complete blanket ban on this behalf in 39 countries. On the bright side, there are some jurisdictions out there which do their best in order for the iGaming Industry to flourish. Antigua and Barbuda, for instance, was one of the first jurisdictions to offer the legalization of gambling. Having gained significant experience in the industry, the country has been on the list of the top 6 most popular gambling authorities since its establishment in 1994. In this article, we will cover the advantages of the gambling license in Antigua and Barbuda and why playing at an operator licensed by the authority is beneficial.
History of Antigua and Barbuda Gambling Authority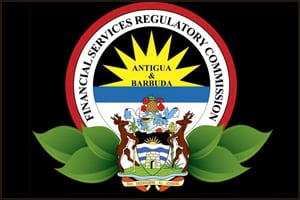 In Antigua and Barbuda, the Financial Services Regulatory Commission (FSRS) has been in charge of regulating all online gambling activities since 1994. As a result, we can regard the authority as one of the first to react to the rapid change in the iGaming Industry. Having been delivering impeccable services to casino operators around the world, the Financial Services Regulator Commission earned a reputation as a trustworthy and reliable authority. On the negative side, the path to its success had many obstacles. The most significant one is the conflict between American legislator and those in Antigua and Barbuda. According to the Americans, Antigua is not allowed to prove online gaming services to the USA because of the Federal Wire Act. Moreover, a calculation shows that Antigua's share of online gaming traffic fell from 59% to 7% from 2001 to 2007. Nevertheless, the Commission in Antigua and Barbuda was fully aware of these negative results and thus decided to take actions to counter the US stranglehold. Following this, in 2004, the World Trade Organization (WTO) declared that the US restrictions contradicted international treaties. The Americans, however, seemed not to see eye to eye with this decision. As a result, this conflict has become the most significant part of the history of the Gambling Commission in Antigua and Barbuda. Currently, there are signs that an unpleasant situation will be handled. In 2015, Charles Fernandez, Minister for International Trade and Foreign Affairs of Antigua and Barbuda attended a meeting with his US counterpart John Meele, which was described as being "productive and useful. Hopefully, it will resolve the conflict between the two jurisdictions, as this can happen to the first step towards a massive rise of the gambling industry on the territory of Antigua and Barbuda.
Advantages of Playing at an Online Casino Licensed by the Financial Services Regulatory Commission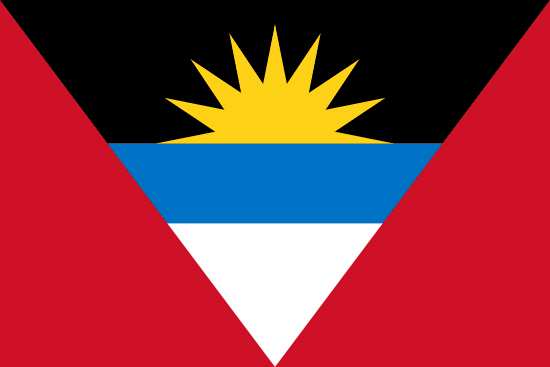 As we have already mentioned, the Commission of Antigua and Barbuda has substantial experience in the iGaming Industry, making it one of the most reliable authorities on the gambling scene. As a result, there are many positive aspects of playing at an online casino regulated by the Commission. The first perk we would like to raise your awareness of is the safe environment, casinos at Antigua and Barbuda offer. The Gaming Commission in the region utilizes a thorough due diligence policy, which creates a high degree of transparency towards jurisdiction for any online casino operator out there. As a result, casino players can rest assured that their personal and financial information will be well-protected. What is more, in terms of gambling, Antigua and Barbuda is one of the most liberal and open-minded regions worldwide. As a result, more and more investors make up their mind to set up camp there. In other words, there are more than a hundred providers in this West Indies territory which guarantees that players will have a great option when choosing an online casino. A further advantage you might be aware of is the fact that all leading game developers collaborate only with licensed casinos. This means that when you are playing at a casino regulated by the Financial Services Regulatory Commission you will be provided with a great variety of casino products and a high level of entertainment.
Final Considerations
No one can neglect the fact the iGaming Industry is undergoing a massive change for the better. Currently, there are more and more online casino operators which strive to attract as many punters as possible. An important thing to bear in mind is that fact that there are both licensed and unlicensed casinos. In our firm belief, the benefits of playing at a licensed online casino outweigh the advantages of playing at an unlicensed one. For that reason, we advise you to play at an online casino regulated by Antigua and Barbuda. Unfortunately, we do not have such brands in our overall list of online casinos. On the bright side, rest assured that in due course we will have such operators. Until then, we encourage you to play responsibly and know your limits. Lastly, we wish you a stroke of good luck and amazing winnings.
Finally, you can still take advantage of our overall listing of the best online casinos, currently, on the market, so do not miss this exciting opportunity.

First deposit bonus:
1. 100%/€500+100 FS or...
2. 200%/€100 or...
3. €200 Casino CashBack
Review

First Deposit Bonus:
100%/500€/$ + 200 FS

Review

First deposit bonus:
100%/500€ + 250FS
Review

First Deposit Bonus:
100%/250€ + 15 FS
Review

First deposit bonus:
125%/100€ + 50FS
Review




Exclusive Bonus:
125%/500€ + 250 FS
Review

Welcome Pack:
1000 EUR + 50 FS on "Book of Dead"

Review

First deposit bonus:
20 FS + 100% Bonus + 50 FS
Review

First Deposit Bonus:
100%/€500 + 100 FS

Review

First deposit bonus:
100%/500€ + 200FS

Review




First Deposit Bonus:
100%/300$ + 100 FS

Review

First Deposit Bonus:
100%/$300 + 100FS

Review

10% Daily Cashback

Review

First deposit bonus:
100%/300€ + 300FS
Review

First Deposit Bonus:
100%/1,500$/£/€ + 200 FS

Review




First Deposit Bonus:
100%/300$ + 300 FS

Review

First Deposit Bonus:
100%/€200 + 60 FS

Review

First Deposit Bonus:
200%/100€ + 25 FS

Review

First Deposit Bonus:
100%/500€

Review

First deposit bonus:
100%/300€ + 200FS
Review



First Deposit Bonus:
100%/300€

Review

First deposit bonus:
200%/2500€ + 50 FS
Review

25% Cashback

Review

First deposit bonus:
100%/1500$
Review

Total bonus package:
575%/1750$ + 290 FS
Review




First deposit bonus:
100%/200€ + 100 FS

Review

First deposit bonus:
200%/300$ + 125FS
Review

First deposit bonus:
100%/200€ + 50 FS
Review

First Deposit Bonus:
120%/240€

Review

First Deposit Bonus:
100%/250$ + 100 FS

Review



7 different welcome bonuses

Review

First deposit bonus:
100%/500€ + 100 FS
Review

First deposit bonus:
100%/500€ + 200FS
Review

First Deposit Bonus:
150%/350€ + 50FS

Review

First Deposit Bonus:
100%/500€/$

Review