Win A Share From The €5,000 'Cygnus' Cash Race At Mr Green Casino
Do you live the spirit of competition? Or the satisfaction from winning a tournament is more remarkable? Whatever the reason for taking part in online casino tournaments might be, you can rest assured that we will do our utmost in order to keep you updated regarding the hottest tournaments currently on the market. As a result, we are pleased to raise your awareness on behalf of one of Mr Green Casino's latest tournaments. Take part in the €5,000 'Cygnus' Cash Race and walk away with amazing rewards.

€5,000 'Cygnus' Cash Race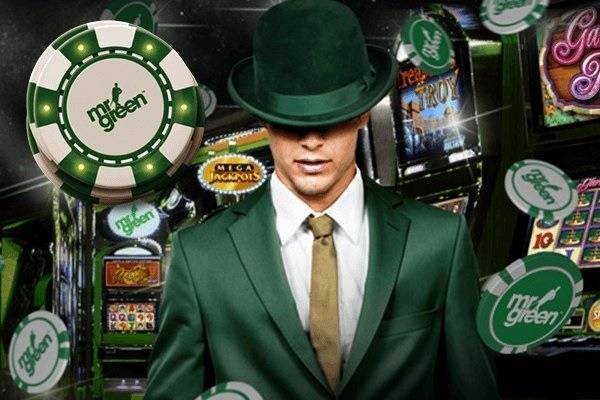 Shine bright like a start in Mr Green's latest competition by scoring the most point in 25 spins. Ranking within the top 50 players on the scoreboard will guarantee you a share of the prize pool. The tournament will run between the 10th of January and the 16th of January, meaning you have plenty of time to turn yourself into a winner. In order to take part in the €5,000 'Cygnus' Cash Race, you will have to follow some general rules. First of all, you will have to log in to your account or set a new one if you a new to Mr Green. Following this, you will need to opt-in so as to confirm that you want to participate and then you will have to choose a game. Sound pretty easy, isn't it? The more points you gain, the higher you position you will be on the leaderboard. In terms of the points, they are accumulated in the following way.
Wild Symbols: 10 points

Bonus Symbols: 10 points

Multiplier Tokens Activated: 25 points

Bonus game Triggers: x2 Multiplier of points
Prize Pool
Mr Green Casino is famous for regularly launching new online casino tournaments. This perfectly exemplifies the brand's desire to boost its players' revenues. Currently, the reputable online casino is hosting a tournament with the amazing prize pool of €5,000. Make sure you rank amongst the top 50 players with the best point scores over 25 free spins and you will walk away with a reward. Below you can see a full breakdown of the potential prizes you can win.
1st Place- €2,000

2nd Place- €1,000

3rd Place- €500

4th to 5th Place- €125

6th to 10th Place- €50

11th to 50 Place- €25
All cash prizes will be credited within 72 hours after the tournament has come to an end. Most importantly, all cash prizes in this promotion are real cash and consequently free of any wagering requirements.
Final Considerations
Mr Green Casino has proved to launch some of the most exciting tournaments in the gambling industry. Currently, the brand is hosting a €5,000 'Cygnus' Cash Race which can make happier than ever before. Make sure you secure a high position on the leaderboard and you will be able to claim a thrilling prize. The Top 50 'best point scores over 25 spins' will win a share of the €5,000 prize pool at the end of the tournament. Last but certainly not least, before entering the competition we recommend you to familiarize yourself with the terms and conditions of the tournament. Lastly, we encourage you to play responsibly and we wish you a stroke of good luck!

Finally, you can still make use of our overall listing of the best online casinos right now, so give it a go.

First deposit bonus:
1. 100%/€500+100 FS or...
2. 200%/€100 or...
3. €200 Casino CashBack
Review

First Deposit Bonus:
100%/500€/$ + 200 FS

Review

First deposit bonus:
100%/500€ + 250FS
Review

First Deposit Bonus:
100%/250€ + 15 FS
Review

First deposit bonus:
125%/100€ + 50FS
Review




Exclusive Bonus:
125%/500€ + 250 FS
Review

Welcome Pack:
1000 EUR + 50 FS on "Book of Dead"

Review

First deposit bonus:
20 FS + 100% Bonus + 50 FS
Review

First Deposit Bonus:
100%/300€/$ + 150 FS

Review

First deposit bonus:
100%/500€ + 200FS

Review




First Deposit Bonus:
100%/300$ + 100 FS

Review

First Deposit Bonus:
100%/$300 + 100FS

Review

10% Daily Cashback

Review

First deposit bonus:
100%/300€ + 300FS
Review

First Deposit Bonus:
100%/1,500$/£/€ + 200 FS

Review




First Deposit Bonus:
100%/300$ + 300 FS

Review

First Deposit Bonus:
100%/€200 + 60 FS

Review

First Deposit Bonus:
200%/100€ + 25 FS

Review

First Deposit Bonus:
100%/500€

Review

First deposit bonus:
100%/300€ + 200FS
Review



First Deposit Bonus:
100%/300€

Review

First deposit bonus:
200%/2500€ + 50 FS
Review

25% Cashback

Review

First deposit bonus:
100%/1500$
Review

Total bonus package:
575%/1750$ + 290 FS
Review




First deposit bonus:
100%/200€ + 100 FS

Review

First deposit bonus:
200%/300$ + 125FS
Review

First deposit bonus:
100%/200€ + 50 FS
Review

First Deposit Bonus:
120%/240€

Review

First Deposit Bonus:
100%/250$ + 100 FS

Review



7 different welcome bonuses

Review

First deposit bonus:
100%/500€ + 100 FS
Review

First deposit bonus:
100%/500€ + 200FS
Review

First Deposit Bonus:
150%/350€ + 50FS

Review

First Deposit Bonus:
100%/500€/$

Review