Win A Share From The Leprecharm Quest At Frank Casino
Online casino tournaments are a special kind of casino promotion which allows you to compete as if you are playing a real sport. And like in any top-tier competition, the winner has the chance of winning amazing prizes. Currently, you have the opportunity to take part in the exciting competition, organized by Frank Casino, under the name Leprecharm Quest. No leprechaun will rest until he has enough gold. Known for protecting pots of gold, gliding down rainbows, leprechauns are one of the sweetest imaginary creatures in the entire world. Recently, they have conquered Frank Casino in order to invite you to take part in the Leprecharm Quest, so do not disappoint them.
Leprecharm Quest Tournament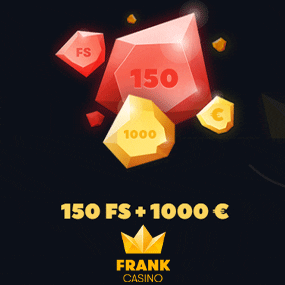 Usually depicted as little bearded men, wearing a coat and hat, leprechauns are famous for having a hidden pot of gold at the end of a rainbow. However, we received the exciting news that they had moved their gold in Frank Casino. It appears that the online casino's players have the opportunity to put their hands of the pot full of gold. In order to win the Leprecharm Quest tournament, you will need to be a fully-registered customer at the operator and to play a certain number of rounds during the promotional period. Your main objective is to score the highest number of tournament points. The more points you gain, the higher you rank on the leaderboard will be. But how to earn points and therefore secure a spot within the best performers. You will win one point for every winning round. Likewise, 5 tournament points are accrued additionally for 3 winning rounds in a row. Furthermore, you will receive 25 competition points for a winning round, where the win is 15 times bigger than the best. More excitingly, 100 points are provided additionally for a winning round, where the win is 30 times bigger than the bet. In other words, do not be as lazy as a leprechaun. Work hard, believe in Frank Casino and you might be the next lucky player at the casino.
Prize Pool Of The Competition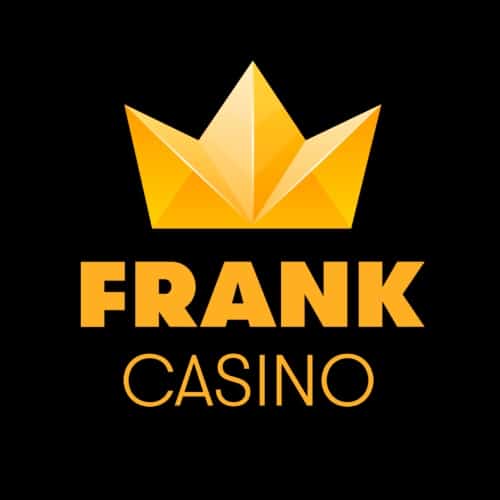 One of the most storied rainbow myths is that there is a pot of gold at its end. Not only that, but the pot is also guarded by a tricky leprechaun. This time, the leprechaun vested this responsibility to Frank Casino. As the online operator is famous for taking substantial care of its players, it has decided to share it with them. As a result, the Leprecharm Quest tournament has the substantial prize pool of 50,000 EUR. Make sure you rank amongst the top 10 players and you will be able to win a share of the prize pool. Below you can see a full breakdown of the potential prizes you might win.
1st Place- 25,000 EUR

2nd Place- 15,000 EUR

3rd Place- 5,000 EUR

4th Place- 2,000 EUR

5th Place- 1,000 EUR

6th Place- 500 EUR

7th Place- 450 EUR

8th Place- 400 EUR

9th Place- 350 EUR

10th Place- 300 EUR
All prizes will be credited straight after the end of the Leprecharm Quest and converted into your account currency at the current rate. Moreover, the prizes are available for activation within 48 hours following the moment of their receipt. Keep in mind that all prizes are subject to an x20 wagering requirement that is limited to 240 hours from the moment of its activation, so make sure you comply with these rules.
Final Considerations
Frank Casino has a game selection of over 2,000 amazing slots all supplied by leading game providers. Apart from its game variety, the reputable online operator regularly organizes thrilling online casino tournaments. They do so because the brand's main ambition is to improve your game experience. Currently, you have the opportunity to take part in the Leprecharm Quest tournament and compete for a share of the 50,000 EUR prize pool. However, before doing so, we kindly advise you to read thoroughly the terms and conditions of the competition. Last but certainly not least, we encourage you to play responsibly and we wish you a piece of good luck and amazing winnings.
Finally, you can still make use of our overall listing of the best online casinos right now, so give it a go.
Online Casinos Accepting
Оur lіѕt оf thе bеѕt оnlіnе саѕіnоѕ thаt ассерt рауmеntѕ іn .