Yggdrasil Gaming Joins Swedish Gambling Association SPER
Responsible gambling is of paramount importance nowadays. Although online casino players have the opportunity to increase their funds while playing their favorite casino slots, they also can end up with no money at all. For that reason, gaming organizations should offer fair games in a safe gaming environment. What is more, as online casinos are constantly bringing more gambling options at our disposal, responsible gambling practices gain more importance. As a result of the changes recently undergoing in the gambling industry, all casino suppliers and operators began thinking more seriously about the issue. Yggdrasil perfectly exemplifies this, as the brand has joined SPER.

Yggdrasil Gaming Joins SPER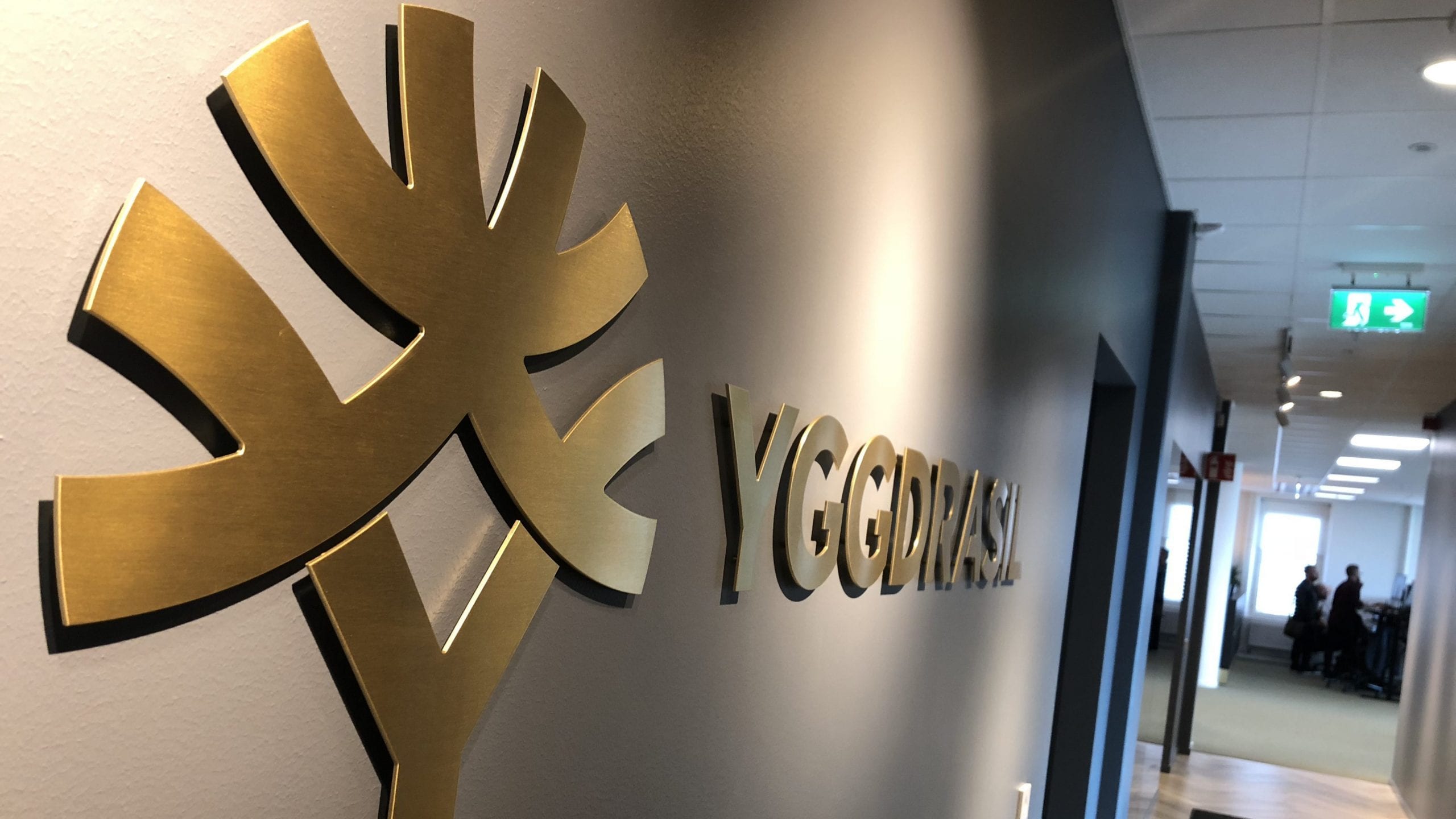 The innovative online gaming solutions provider has been granted membership to the Swedish trade group SPER. The famous and respected operator took this innovative step in order to promote a healthy, safe and sustainable gambling environment. By doing so, all online casino players who are fans of Yggdrasil can now rest assured that their gaming experience will be both positive and protected. But what exactly is SPER? The organization has been founded in 2002 and it has a permanent staff of 20 members. SPER represents the licensed gambling marker in Sweden. Likewise, it has 20 members committed to acting in a responsible and therefore ethical matter. What these members do is to agree on following certain guidelines which promote the fair play in the gambling industry. Furthermore, they pledge to a code of ethics, ensuring that player protection forms an integral part of their business. Apart from this, SPER also features a platform for its members, allowing them to discuss industry best practice and challenges. By doing so, most business astute responses to the issues could be communicated, making the whole process proactive.
In Pursuit Of Responsible Gambling
Speaking about the new membership to the SPER, Fredrik Elmqvist, CEO of Yggdrasil, expressed his excitement. "As an industry leader, we always strive to act in a responsible manner, and industry collaboration is needed to achieve the highest standards to ensure players are protected. Social responsibility is an important part of our work at Yggdrasil and by joining SPER we are committing to ensuring that the Swedish gambling market is both safe and sustainable." In addition to this, Jenny Nilzon, CEO at SPER, also commented on the responsible act of both organizations. "We are thrilled to welcome Yggdrasil as a supplier member and to further grow our network as it is more important than ever for all industry stakeholders to cooperate and ensure consumer protection is in focus." Building on the success both operators have achieved during the years, we believe that this partnership will be a resounding success. Not only will it future-proof Yggdrasil's dedication to responsible gambling, but it will also make players feel more relaxed when placing bets at Yggdrasil-powered online casinos.

Final Considerations
Yggdrasil Gaming has signed an agreement to promote healthy gambling. This further indicates that social responsibility is a key part of the brand's business. By joining SPER, Yggdrasil is committing to ensuring that the Swedish gambling market is neither biased nor manipulated. As a result, we encourage all new online casino players to consider betting at a casino powered by Yggdrasil. These include King Billy Casino, Nomini Casino, and Slotty Vegas Casino. However, bear in mind that this list is not conclusive, meaning you can gain access to the safe games of Yggdrasil at many different online operators. Nevertheless, before joining a particular online casino, we encourage you to play responsibly and we wish you a piece of good luck.
Finally, you can still make use of our overall listing of the best online casinos right now, so give it a go.

First deposit bonus:
1. 100%/€500+100 FS or...
2. 200%/€100 or...
3. €200 Casino CashBack
Review

First Deposit Bonus:
100%/500€/$ + 200 FS

Review

First deposit bonus:
100%/500€ + 250FS
Review

First Deposit Bonus:
100%/250€ + 15 FS
Review

First deposit bonus:
125%/100€ + 50FS
Review




Exclusive Bonus:
125%/500€ + 250 FS
Review

Welcome Pack:
1000 EUR + 50 FS on "Book of Dead"

Review

First deposit bonus:
20 FS + 100% Bonus + 50 FS
Review

First Deposit Bonus:
100%/300€/$ + 150 FS

Review

First deposit bonus:
100%/500€ + 200FS

Review




First Deposit Bonus:
100%/300$ + 100 FS

Review

First Deposit Bonus:
100%/$300 + 100FS

Review

10% Daily Cashback

Review

First deposit bonus:
100%/300€ + 300FS
Review

First Deposit Bonus:
100%/1,500$/£/€ + 200 FS

Review




First Deposit Bonus:
100%/300$ + 300 FS

Review

First Deposit Bonus:
100%/€200 + 60 FS

Review

First Deposit Bonus:
200%/100€ + 25 FS

Review

First Deposit Bonus:
100%/500€

Review

First deposit bonus:
100%/300€ + 200FS
Review



First Deposit Bonus:
100%/300€

Review

First deposit bonus:
200%/2500€ + 50 FS
Review

25% Cashback

Review

First deposit bonus:
100%/1500$
Review

Total bonus package:
575%/1750$ + 290 FS
Review




First deposit bonus:
100%/200€ + 100 FS

Review

First deposit bonus:
200%/300$ + 125FS
Review

First deposit bonus:
100%/200€ + 50 FS
Review

First Deposit Bonus:
120%/240€

Review

First Deposit Bonus:
100%/250$ + 100 FS

Review



7 different welcome bonuses

Review

First deposit bonus:
100%/500€ + 100 FS
Review

First deposit bonus:
100%/500€ + 200FS
Review

First Deposit Bonus:
150%/350€ + 50FS

Review

First Deposit Bonus:
100%/500€/$

Review