Yggdrasil Names James Curwen as New CEO, Succeeding Outgoing Chief Bjorn Krantz
Online gambling solutions provider Yggdrasil has revealed a significant leadership transition, as Bjorn Krantz, the current CEO, is set to step down from his position. Krantz, who has held the CEO role for 18 months, will be succeeded by the experienced industry executive, James Curwen. This change comes as Yggdrasil continues to evolve its business strategy and structure to enhance growth and operational efficiency.
Bjorn Krantz, who initially joined Yggdrasil as the division head for publishing in January 2020, later assumed the CEO role. His tenure as the CEO marked a period of transformation and development for the company. Under his leadership, Yggdrasil has achieved notable milestones and contributed to the growth of the online gambling industry. Krantz will officially depart from Yggdrasil on 1 October, leaving behind a legacy of strategic accomplishments.
New Leadership Era: James Curwen Takes the Helm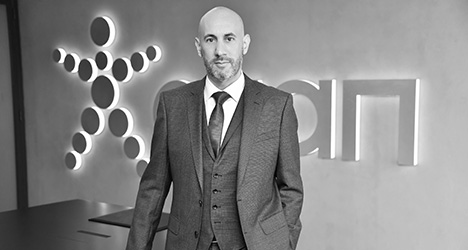 James Curwen, an accomplished industry professional, will succeed Krantz as the CEO of Yggdrasil. Curwen's extensive experience in various leadership roles within the gambling sector positions him well to lead Yggdrasil into its next phase of development. Prior to joining Yggdrasil, Curwen served as the Chief Online Officer at OPAP, one of the leading gaming operators in Europe. His background includes stints as the CEO of Golden Rock Studios and Chief Gaming Officer at Superbet. Curwen has also spent significant time at renowned industry players such as William Hill, where he held senior positions including Chief Gaming Product Officer.
The appointment of Curwen as Yggdrasil's new CEO has been met with enthusiasm from the company's board. Itai Frieberger, the Chairman of Yggdrasil, expressed confidence in Curwen's ability to lead the company to new heights. Frieberger remarked, "We believe he possesses the skills and experience to elevate the business to new heights." He also extended gratitude to outgoing CEO Bjorn Krantz for his dedication and contributions to Yggdrasil's growth over the past four years.
Transitioning for Growth: Yggdrasil's Strategic Moves
Yggdrasil's leadership transition aligns with the company's broader business strategy, which includes restructuring and consolidating its operations. In June, the company announced a consolidation of its Product and Programmes and Studio verticals into a single unit named "Gaming." This structural change aims to enhance transparency, streamline processes, and optimize operational efficiencies.
Mark McGinley, the former CEO of FunFair Games, was appointed as Chief Gaming Officer as part of this restructuring effort. McGinley brings over 25 years of experience in both B2C and B2B gaming sectors, making him well-suited to drive Yggdrasil's gaming endeavors forward. The company's focus on consolidation and strategic appointments underscores its commitment to delivering high-quality gaming experiences and maintaining industry leadership.
A New Chapter Unfolds for Yggdrasil
As Yggdrasil prepares for the transition in leadership from Bjorn Krantz to James Curwen, the company enters a pivotal phase of its development. Curwen's extensive experience combined with Yggdrasil's ongoing efforts to streamline operations and enhance its product offerings bode well for the company's future trajectory. With a strong commitment to innovation and delivering top-notch gaming solutions, Yggdrasil is poised to continue its role as a prominent player in the rapidly evolving online gambling landscape.