Live Dealers Roulette
Roulette is one of the most appropriate casino games for both developers and online casino operators because a single roulette can gather a large number of players. This is practically impossible when it comes to land-based casinos. However, there are different types of roulette currently on the market. However, as our team always does its utmost in order to keep you informed all the time, we have conducted thorough research, examining all types of roulette, including live roulette as well. Stay tuned and try out the roulette type that you believe perfectly meets your requirements.
The Best Live Dealers of Roulette
SHOW MORE
What's New and Interesting in the Live Casino World – Live Casino News
Best Live Casinos by Game

Roulette is the perfect game that can be played in a live dealer casino format as it is a single table and the croupier can handle an infinite number of playing requests. In other words, whenever you log into your account you will be eligible for instant play.
The most widespread variations of Roulette are available in live casinos. Most players usually engage in European roulette but French and American roulette also have their fans. There is no difference between the wheels and the tables available in a traditional and online casino. The odds, payouts and bets are also the same. However, playing roulette in an online format has an advantage over the traditional one. The live dealer casinos offer an excellent betting interface that enables you to place special wagers, keep track of your betting history and play on several tables at the same time.
The design of the live dealer game's layout and wheels is exactly the same as the ones found in traditional land-based casinos. The available bets, odds of winning and payouts are also no different than the ones provided in the traditional casinos.
Live dealer games, and more specifically, roulette, are considered to have some advantages over the "old-fashioned" way of playing at the local casino. The players are provided with a "clever" betting interface, which allows them to easily place some special wagers by only one click of the mouse. They are also offered the opportunity to check on their bet history or even play multiple roulette tables at the same time – something that simply cannot happen at a land-based casino.
Variations of Live Roulette. You will be surprised!
Innovation from software producers is everywhere. Let us briefly just mention the incredible variation of Live Roulette games put on the market by Evolution gaming alone:
Immersive Roulette
Immersive Roulette is a uniquely different premium-quality game that draws players into the action. It's also ideal for drawing in new customers to your site and for cross-selling the unique thrill of Live Roulette to RNG and sportsbook players.

European Roulette
European Roulette is one of the most widespread games for players in Europe and beyond. Offering the largest number of standard and VIP tables available from a single source, it's the ultimate world-class Live Roulette experience for players to enjoy across the widest range of devices.
Speed Roulette
A super-fast version of our live dealer Roulette in which game rounds take just 25 seconds from spin to spin. That's around 50% of the duration of a game round in our standard Live Roulette and Immersive Roulette games. As a result, Roulette lovers can pack more betting opportunities and more excitement into every playing session.
French Roulette
As in European Roulette, the French Roulette wheel features the numbers 1 to 36 and a single zero. However, in French Roulette there's the La Partage rule: if a player makes an even-money bet and the ball lands on zero, he or she loses only half their bet. French Roulette also uses a slightly different table layout with some bet types named in French.
Native Speaking Roulette
London Roulette, Venezia Roulette, Deutsches Roulette and Svensk Roulette can all be added almost instantly to an operator's Live Casino service. Each 'localised' service replicates the look and language of a top land-based casino in a given country or city, with the tables hosted by experienced native speaking dealers from that area.
Live Double Ball Roulette
Two balls deliver two winning numbers from a single spin. At the push of a button, the live dealer sends the two balls shooting from a special patented device. There are new and exciting betting opportunities and more frequent payouts of up to 1,300 to 1. Proven in the land-based sector, the game is a unique attraction that significantly increases play and holds.
Dual Play Roulette
Dual Play Roulette adds dual play capability to any Roulette table in your land-based casino so that on-premise seated players and a virtually unlimited number of additional online players can play the same games at the same table.
Mini Live Roulette
A mini-window variant of our world-leading Live Roulette, this delivers the big attraction of our standard European Live Roulette but in a scaled-down game window measuring 200×230 pixels. Mini Live Roulette's smaller window means multiplied revenue opportunity as players can play two or more games simultaneously.
Slingshot Auto Roulette
Slingshot Auto Roulette features fast-paced, real live-wheel action with a high-quality look-and-feel. More exciting and authentic than RNG Roulette, our Slingshot Auto Roulette is a great alternative or addition to Live dealer Roulette.
American Roulette
This double-zero variant adds extra excitement for players, including not only the 1–36 and zero (0), but also an additional double-zero number (00) on the wheel and table layout.
Favourite Bets Roulette
This personal menu allows players to customise and save up to 15 of their Favourite Bets, whether it be one bet or multiple bets, special or neighbouring bets. This feature speeds up betting for everyone and makes more complex betting really simple. A player's Favourite Bets are available on any Roulette table meaning that players can place their saved bets time and time again.
Differences between Live Dealer and Other Roulette Games
There are a number of differences between the live dealer and the other roulette games offered online and in land-based casinos. Normally, live dealer roulette's gameplay is faster than the one in the brick and mortar casinos. This is mostly due to the fact that the croupiers are not required to pay the winnings of each player out.
Playing for free is possible only when it comes to Smart Live Dealer Roulette. Otherwise, just like in the land-based casinos, players are not usually allowed to play for free, as the casino needs to pay the croupiers and for the equipment.
Live dealer croupiers, and thus, games, are not always available. A large number of such games are offered on a schedule, so each roulette variation is often available at specific times only. This also makes live dealer roulette different from the standard web-based game that is offered 24/7.
When it comes to the stakes, they are normally higher in live dealer roulette in comparison to the ones offered in traditional online casinos. The minimum bet at live dealer roulette is usually estimated to $5, while the online variations usually offer a minimum bet of $1.
How Does Live Dealer Roulette Work?
Basically, there are two ways to look at the question. The first one is from the online casino operator's side and the other one – from the player's side.
From the operator's point of view, maintaining live dealer roulette tables is very much like broadcasting TV show. There is a special area for the roulette tables, which are sometimes surrounded by other games, such as live blackjack or baccarat.
The action is recorded by at least three separate cameras. One of them is taking care of the overview shooting, the second is focused on making a table shot, and the third one is focused on the roulette wheel. The last camera will be switched to the croupier once the ball lands into a certain cell of the wheel. The broadcast can be watched on the player's TV set or simply by using the browser of their computer or portable device.
When it comes to the player's point of view, the game of a live dealer roulette is no different than any other online game of roulette. The player is given their chips, they are allowed to place their bets and then wait for the wheel to spin. The major difference between regular web-based roulette and live dealer roulette is the action. If available, the player will also be allowed to chat both with the croupier and the rest of the players. Playing live dealer roulette does not require any special equipment – the games are just recorded and streamed on the Internet. The rest of the game is handled by special casino gaming software, which is traditionally used in online casino games.
1.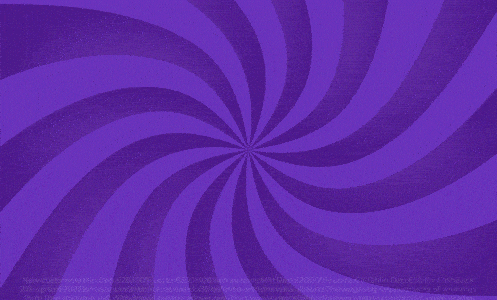 True quality brand hot in 2020!
3,000+ games by top developers
Great variety of casino bonuses and weekly promotions
Graphics & Gameplay - 100%
2174
2.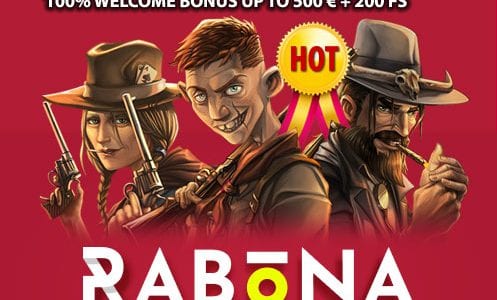 Instant Withdrawals
Reliable and Helpful Customer Support
Amazing Live Casino Section
Graphics & Gameplay - 99%
2263
3.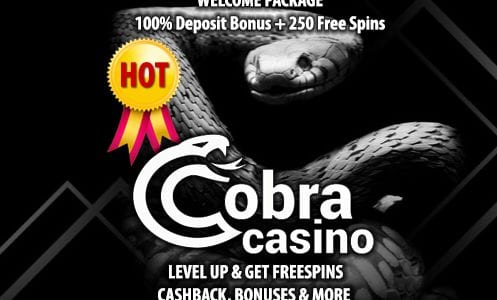 Generous Welcome Package
2000+ Games From Top Providers
Tiered Vip Programme With Weekly Awards
Graphics & Gameplay - 100%
2435
Generous Welcome Package
2000+ Games From Top Providers
Tiered Vip Programme With Weekly Awards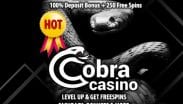 Graphics & Gameplay - 100%
Instant-play is available
Fully compatible with all mobile devices
Provides amazing gambling games from quality developers like Microgaming and NetEnt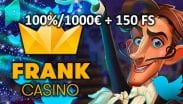 Graphics & Gameplay - 99%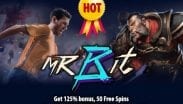 Graphics & Gameplay - 97%
Imediate play available
Full mobile compatability
Easy access to customer support via live chat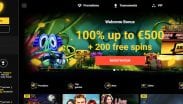 Graphics & Gameplay - 96%