New Slots June 2021
For the month of June 2021, our team at CasinoDaddy.com has prepared many special and unpredictable surprises for you! Players can benefit from all of the incredible offers that the new slots are providing them! And more, they have a great variety to choose from when it comes to both new slots and gaming providers. Keep in mind that all of the slot games that we have listed for you are high-quality gaming products due to the fact that they are provided by some of the world's best software developers! Our greatest aim is to provide you with many options for new slots that are tested and trustworthy for each month of the year, and June definitely doesn't make an exception! Take a look at this carefully prepared article that will help you get to know the latest news and everything in between about great new slots for June and then give them a try!
Hottest New Slots June 2021 – Fully Reviewed
Immortal Romance Mega Moolah Slot is a fantastic new slot that is soon to be released on the 24th of June 2021! Prepare yourself for magnificent gaming experience, massive bonuses and many free spins! The provider of this slot game is Microgaming and that tells a lot about the high quality of its features so we are sure you can't wait until you have a chance to try it out!
Jungle Stripes Slot is promising to become a top choice for the majority of the players due to the fact that it has a lot to offer! Firstly, it is a top-class new slot that is developed by no other but BetSoft! The best part is that the return to player percentage here is very high according to the one of other new slots for the month – it equals 97.03%!
Free Reelin Joker Slot is said to take a starring role in the world of slots for the month of June 2021! That is because of the phenomenal real-life betting session and many more benefits that come along with it. This is a Vegas-themed slot that offers you fantastic gaming experience and thrilling plot but mostly – many winning opportunities!
Codex of Fortune Slot seems to be one of the highest-rated new slot game on the iGaming market for June 2021! If you love mysteries, then this one will definitely catch your attention – you have to crack the mysterious cryptex and trigger big wins! Also, the slot has high volatility which makes it compatible for both new beginners and high rollers!
Joe Exotic Slot is sure to become your favorite entertainment and way of making spectacular amounts of money through the month of June and after that! You will be challenged to fight every battle that the wildlife has to send you and that way you will trigger your wins! Save your energy, trust your intuition and try your luck with this amazing new slot this month!
Atlantics: Cash Collect Slot is mentally transporting you right to the underwater world where many hidden treasures are waiting for you to find them! You will dive deep into the unknown but it will be all worth it once you make a big win! And trust me, there are many opportunities for that – it is up to you to get out of your comfort zone and risk it all with this phenomenal new slot!
Beef Lightning Megaways Slot proves that the animals are people's best friends and we will tell you why! Through the process of gaming you will see from a first place that you can make big wins while being surrounded by animals and that's awesome! Big Time Gaming is the provider of this new slot and we are sure to say that the high quality of it is absolutely unquestionable!
Suncatcher Gigablox Slot is one of the best new slots that we have to offer you for the month of June – it has something for everyone! We can easily prove that by telling you that it is a great slot for both small stakes and high rollers. The return to player percentage here equals to 96% which is considered to be medium to high in the iGaming industry at the moment.
Pack and Cash Slot is rumored to be one of the greatest new slots that are going to be released in the month of June 2021 and players are more than excited to try it out! This is a progressive video slot that is provided by one of the industry's leading software developers called Play'N Go. The volatility of this slot is high and these are all fantastic news for all types of players!
Trend Evolution for the New Slots June 2021
In this section of the article we are going to talk you through some of the latest trends that will apply for June 2021 in order for you to get informed correctly! We believe that this is key to having a successful gaming experience and overall improving the quality of your gameplay so keep on reading!
The first trend that we are going to share with you is related to Virtual reality and Augmented reality. As thrilling as it sounds, these two are some of the human's best attempts at recreating real-life atmosphere. The purpose of these is to imitate real life but at the same time to help players escape the ordinary everyday life on the basics. There is a lot of potential available when it comes to slots and AR – it still has a lot to be done but will surely be one of the software developers' top priorities for the future!
The next trend that we are going to take a look at is all about the Megaways revolution and we are sure to say that this one is very exciting as well! This feature has been invented by one of the iGaming industry's leading software developer called Big Time Gaming and is featured in some of the most successful slot games back in 2020. Now that it continues to improve and grow, it allows slot games to play with up to 117.649 win ways and that is simply incredible!
Another trend that gains popularity in the month of June 2021 is related to the cryptocurrencies! As we all know, crypto has and will continue to take a big part in the iGaming industry and honestly, these are great news for players! There are many benefits that come along with using cryptocurrencies as a method of payment for any type of game, including slots. Some of the advantages of it include smaller taxes and fees, faster payouts and quicker transactions of the money. For more information, you can check out our page that is fully dedicated to cryptocurrencies in the world of online casinos!
This is Why You Should Play the New Slots in June 2021
There are many reasons why you should play the new slots that we have listed for you for the month of June 2021 and now we are going to share them with you! Starting off, we have tested the security and safety of all of the new slots that we offer you to try and our team game into the conclusion that they are all safe and trustworthy! Your security has always been a priority for our team at CasinoDaddy.com and will continue to be like that as we strive to do our best to check and test everything that we offer you here on the site!
Another benefit that comes along with the fantastic new slots for the month of June 2021 are the huge amount of free spins that you are supplied with when playing! There are many bonuses and special promotions that are going to surprise you from the very start of your gaming experience with these new slots! Take your time and choose the one you believe suites you perfectly in order for your needs to be satisfied!
Our Review Criteria for the New Slots in June 2021
For each and every month we at CasinoDaddy.com share with you our top-rated new slots that are fully reviewed! All of this is made according to our criteria which remains the same for every month because our manners remain the same!
For the month of June 2021 we have ensured to show you new slots that have thrilling gameplay and phenomenal features! We always strive to show you gaming products that are more beneficial to the players because we want to see you win! Here you can find the hottest new brands that have been created using the latest technologies and mechanics! All of the new slots are provided by top-class software developers that are well-known by the majority of the players for the high quality of the products that they develop.
In conclusion, we can say that these new slots have the best graphics and designs, the most irresistible offers and overall the most thrilling gaming experience that you have ever had! Don't miss out on the startling opportunity to try your luck with the new slots in June 202! We wish you a stroke of luck and success, and don't forget – have fun!
1.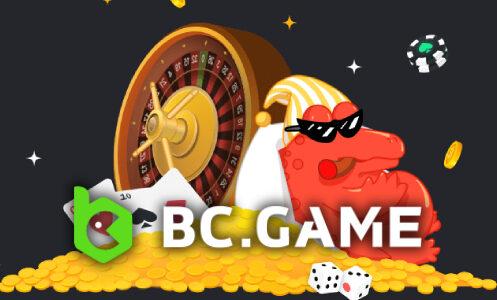 Multilingual platform
Crypto Casino
US Casino
Graphics & Gameplay - 95%
10786
2.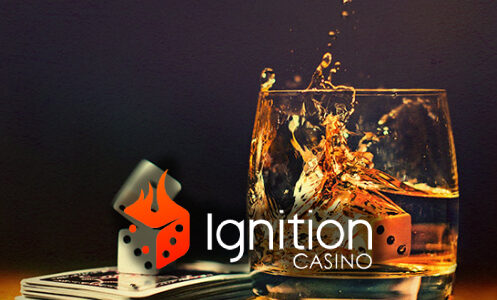 Allowed in the US and Australia
Crypto-friendly platform
Poker Tournaments
Graphics & Gameplay - 95%
8583
3.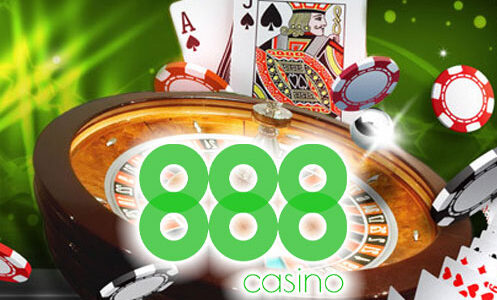 Reliable and available online since 1997
An amazing ever evolving software
Offered in multiple languages
Graphics & Gameplay - 91%
9215
Software versatility
Award-winning games and providers
Loyalty rogram with luxury rewards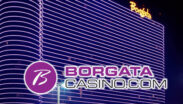 Graphics & Gameplay - 90%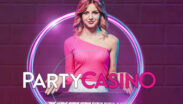 Graphics & Gameplay - 90%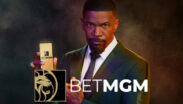 Graphics & Gameplay - 90%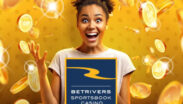 Graphics & Gameplay - 90%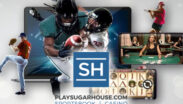 Graphics & Gameplay - 90%