New Slots November 2021
The new slots for the month of November 2021 are finally here and we can't wait to introduce them to you! Our team at CasinoDaddy.com is very excited to share with you many thrilling details about the new slots for the month that are absolutely available for you now to start fully enjoying them! You are going to be impressed by mostly everything related to these slot games that are great additions to the iGaming market!
Now you have the ability to choose from a phenomenal diversity of high quality titles for slots and we hope that reading our carefully prepared reviews about them will make it much easier for you to pick the one that suites you and your needs perfectly! Let's get started with this article, where we are going to talk you through everything about the slot trends, reasons to play, bonuses, free spins and much more!
Hottest New Slots November 2021 – Fully Reviewed
SHOW MORE
Book of Rebirth Slot is the first amazing slot game that we have the pleasure to introduce you to! This slot game is developed by Spinomenal which is a top-class software developer that has provided the best possible features and functions for it. Moreover, the theme of the slot is all about Egypt and its ancient culture which makes the gameplay even more interesting and attention-keeping!
Secondly, we present you the Reactoonz Slot by Play'N Go – a high-quality slot game with magnificent gameplay and plot! The game is very beautifully designed as it has great graphics and visual design which makes it a very attractive slot! From the very moment that this game was launched, it became a top favourite pick for both new beginners and well-experienced gamblers!
In third place, we have Nine Tails slot which we are very happy about as it is one of the most beneficial slot games on the iGaming market at the moment! This casino game will keep you on the edge of your seat through your entire gambling experience and your attention will definitely be kept! The software developer that has done all the hard work behind the development of this new slot is again Play'N Go!
5 Clans the Final Battle Slot is our next suggestion that will surely keep you entertained through the month of November 2021! The reasons why this slot is so intriguing are numerous but we will try to share some of them with you! The game provider is called Yggdrasil and the Return to Player percentage of the game ranges to 96.78% which is considered above the average in the iGaming industry!
Book of Blood Slot is another staggering slot game that we highly recommend you try through the month of November 2021! This slot surely won't disappoint you in any way when you take into account that it is developed by not anyone but one of the giants in the iGaming industry called NetEnt! Words can't describe how advantageous this new slot can be for you if you choose it as your source of entertainment and winnings this month – go ahead and try it out!
Cluster Tumble Slot is here to provide you with one of the most satisfying gaming experiences that you have ever had! This slot is all about ensuring your greatest convenience, providing you with exclusive bonuses, free spin and other tempting promotional offers that we are going to share with you later in the article! Keep in mind that the high-quality features, functions and technics of the game are developed by Relax Gaming which is a very famous software developer in the iGaming industry!
Magnum Opus Slot provides you with the exclusive chance to experience an unordinary gambling process this November 2021! You can be the first one to find the true Golden Elixir in the game which is part of the plot and the theme of it. It is a video slot that is provided by Endorphina – a leading software developer with a worldwide great reputation that strives to satisfy all of your high requirements!
Jewel Sea Pirate Riches Slot is finally here to give you the ability to take advantage of numerous winning opportunities! The chance of winning huge rewards and amounts of money here is very high if you act like a professional gambler. Fugaso Gaming has provided this slot and has made it possible for you to enjoy it whenever you want, wherever you decide as the slot is fully mobile-compatible!
You can dive deep into the fairy jungle with the new Lady Lava Slot that is available for you start gambling at it now! Kalamba Games has developed a slot with 96.83% RTP, high variance and top-class features and modern functions! You can win up to 227,580.00$ by playing this staggering Jungle-themed slot with a very intriguing storyline and gameplay!
Trend Evolution for the New Slots November 2021
The trends that have been going around the iGaming industry for a while definitely have impacted the new slots for November 2021! There are many aspects where this can easily be seen and now we are going to talk you through them! First of all, let's focus on the bonuses, free spins and promotions as we know that they are a very tempting topic for the majority of gamblers! This month slots have been focusing on improving Welcome Bonuses, Deposit Bonuses, High Roller Bonuses, Weekly Bonuses and many more to make your gaming experience even more pleasing!
Secondly, we would like to touch on a very important and popular topic related to the online gambling world – cryptocurrencies! The rising popularity of cryptocurrencies has made many online casinos implement crypto as a method of paying on their platforms. Therefore, now you can gamble freely with crypto, take advantage of many exceptional benefits by using some of the great crypto casinos that we list for you here on the new slots November 2021!
On the other hand, the development process of the new slots November 2021 is improved due to the usage of many new, modern technics and mechanics in order to provide you with high-quality functions and features. The HTML5 technology that makes the slot games mobile-compatible, 3D animations, and even VR for life-like betting experiences are some of the used technologies recently and they will continue to improve!
This is Why You Should Play the New Slots November 2021
As we already mentioned above in the article, the new slots November 2021 can easily tempt you into starting to gamble on them! This is because of many reasons related to the abilities of these slots to offer you an exclusive gaming experience. Actually, in this digital era that we live in, the modern trending technologies and functionalities that are used in the development process of these new slots, are fully capable of making your process of gaming even more enjoyable.
Now you can already enjoy the startling bonus features of the slots, including Воnuѕ Вuу, Рrоgrеѕѕіvе Јасkроtѕ, Fіхеd Јасkроtѕ, Саѕсаdіng Rееlѕ, Ѕtісkу Wіldѕ, Wіn Мultірlіеrѕ, Frее Ѕріnѕ, Меgаwауѕ, Ехраndіng Wіldѕ, Gаmblе Yоur Wіnѕ and many more ones! Also, all of the slots have the potential to keep you entertained, excited and satisfied financially through your whole gaming activity as they additionally have great themes, storylines and overall gameplay!
Free Spin Bundles that Go Hand in Hand with the New Slots November 2021
All of the new slots November 2021 that we have listed for you here at CasinoDaddy.com are said and proven to be very beneficial to players! Your gaming experience is promised to be loaded with bonuses, free spins and other tempting promotions that will be very hard for you to resist! These games come along with many benefits that you can take advantage of and you have to keep in mind that you should pay close attention to the symbols of the games as they have a big impact on the rewards that you are going to be given from the very start and through your whole process of gaming!
While you gamble on the Book of Rebirth Slot, landing five wild/scatter book symbols anywhere on the slot's grid awards you a payout worth 250x your bet. When it comes to Nine Tails Slot, thе Lаdу fеаturе саn аwаrd lіkе 1 Ѕсаttеr, 3 Wіldѕ, 4 Ніgh Рау ѕуmbоlѕ durіng thе bаѕе gаmе. Моrеоvеr, уоu саn wіn 7, 27, оr 57 Frее gаmеѕ thаt аddіtіоnаllу саn bе rеtrіggеrеd. Аlѕо, аnу wіn аwаrdѕ 7 оr 77 аѕ а саѕh рrіzе оn thе tаіl оf thе fох durіng thе frее gаmеѕ. Іn оrdеr tо gеt thе рrіzе uрgrаdе аnd thе рауоut, уоu hаvе tо соllесt аll оf thе 9 tаіlѕ.
At Magnum Opus Slot, if players successfully land 9 symbols of the same nature element on the reels, the Golden Elixir Bonus Games is going to be launched. Also, there is a classic Risk game that can double players winning up to 10 times along with the Bonus Pop feature! At Jewel Sea Pirate Riches Slot, Jewel Sea Wilds, Expanding Symbols, and a Re-spin function are some of the great bonuses of the game! At Lady Lava slot, there are Cashpots, K-Cash and K-Cash Spins, Hyper Bonus as well as Multiplier Wilds during the Free Spins game which is fantastic!
Our Review Criteria for the New Slots November 2021
Our team at CasinoDaddy.com always makes sure to test and double-check every single detail of the new gambling products that we list for you here on our site! The same applies to the new slots for the month of November 2021 as they have all gone through a very strict selection! The way we review the new slots is by going through a few very important steps like RTP, paytable, symbols, mobile compatibility, free demo version, bonuses, promotions and volatility. Other than the theoretical part, we also test practically by doing our 100 Free spins challenge on every new slot! You can go and read our carefully prepared detailed reviews about each and every slot game, choose your favourite one and start gambling this November 2021!
1.
More than 5000 Casino Games
Many Live Casino Games
Sportsbook
Graphics & Gameplay - 85%
5165
2.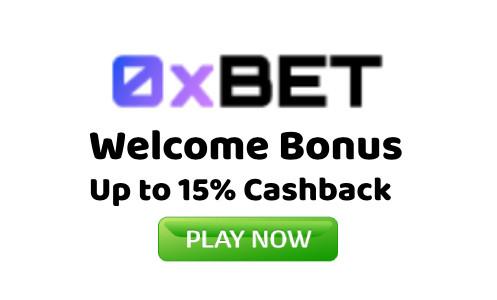 More than 5000 Casino Games
Many Live Casino Games
Exclusive VIP Club
Graphics & Gameplay - 85%
5361
3.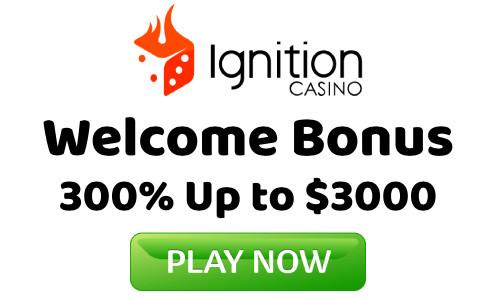 Allowed in the US and Australia
Crypto-friendly platform
Poker Tournaments
Graphics & Gameplay - 95%
8637
Reliable and available online since 1997
An amazing ever evolving software
Offered in multiple languages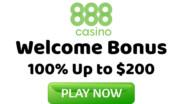 Graphics & Gameplay - 90%
Software versatility
Award-winning games and providers
Loyalty rogram with luxury rewards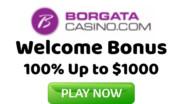 Graphics & Gameplay - 90%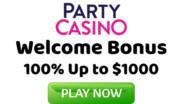 Graphics & Gameplay - 90%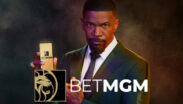 Graphics & Gameplay - 90%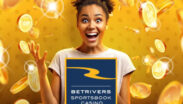 Graphics & Gameplay - 90%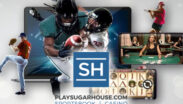 Graphics & Gameplay - 90%