Asia Live Tech Casinos – Hot Online Casinos that Offer Asia Live Tech Games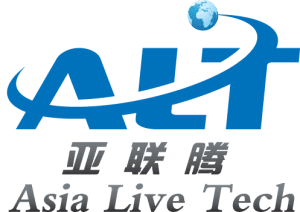 Asia Live Tech provides solutions for the iGaming business from its licensed casino in Svay Rieng, Cambodia. They launched their company in 2011, and experienced massive growth over nearly ten years on the market, as they cover both online and land-based casino activities. More than 800 employees are working hard to deliver content up to the highest standard, and almost one-tenth of them are working as sophisticated live dealers. Asia Live Tech live casinos are what the company is exceptionally good at, bringing professionally hosted variants of beloved games to gamblers worldwide. Players can expect engaging live casino sessions, thanks to the high definition live-streaming technology, full-screen view, and easy to follow statistics.
The company doesn't just produce live dealer games, as they create slots, sportsbooks, and various lotteries. Moreover, Asia Live Tech brand is the first cryptocurrencies iGaming software provider in Asia, bringing to the region the unmatched anonymity and security that only cryptocurrencies can provide. Located at a crossroads between China and India, with numerous flourishing economy neighbours, Asia Live Tech managed to earn the trust of multiple online casinos and established itself as a trusted software provider for online gambling.
Best Online Casinos That Offer Asia Live Tech Games
( Reviewed)
100%/300$ + 200FS
94%
100%/300$ + 200FS
Play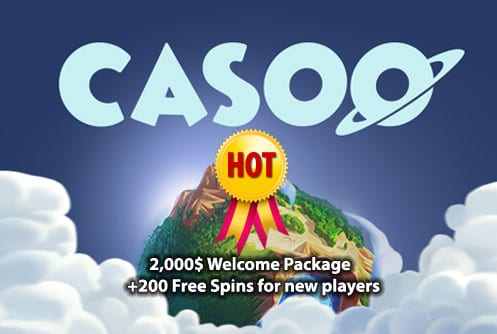 100%/$300 + 200FS
94%
100%/$300 + 200FS
Play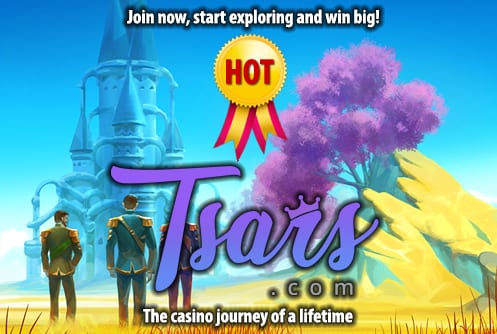 100%/$300 + 50FS + 100FS
90%
100%/$300 + 50FS + 100FS
Play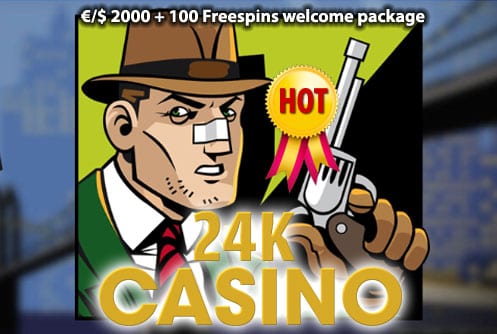 3 Casinos
Introduction to Asia Live Tech Online Casinos
Asia Live Tech games are available on both desktop and mobile devices, with smooth gameplay mechanics and software execution. Their product integration is highly sought after in online gambling sites, as new casinos value the customer satisfaction that comes with using Asia Live Tech integrated products. The company offers a wide array of solutions when it comes to live-streamed games, with both traditional titles such as Roulette and Baccarat, and games that appeal more to the Asian audience, such as Xoc Dia, Dragon Tiger, Sic Bo, Fan-Tan and Belangkai.
Over 20 video slot machines have been created by Asia Live Tech over the years, and they cover an abundance of topics such as fantasy, music, horror, sci-fi, mythology, and lots more. Pirate Island, Universe, Batcat, Vikings Conquest, and Chinese Emperor are all great examples of how diverse the topics of Asia Live Tech slots can be.
Asia Live Tech brings memorable experience in the form of high-end iGaming products, integrated for iOS, Android, and Windows devices across multiple platforms. Players can enjoy live dealers, slots, and other casino products, without the need to download any extra software. Customized for any specific platform and customers' needs, the company's cost-efficient work adds extra value to its partners, and fun and profitable games for casino members.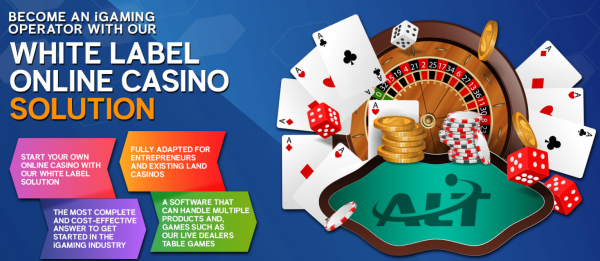 What's New from Asia Live Tech? Recent News and Articles.
New Asia Live Tech Casinos in 2020
New Asia Live tech casinos are coming up each month, as the company's products are highly regarded in the online gambling scene. Asia holds a solid share of the industry's annual revenue, and the feature for products and services catering to this specific audience looks brighter than ever, at the start of the new decade. Finding new casinos that accept Asia Live Tech games has never been easier. The CasinoDaddy.com team has made a dedicated page with the best providers coming in each month of 2020, for our readers' convenience!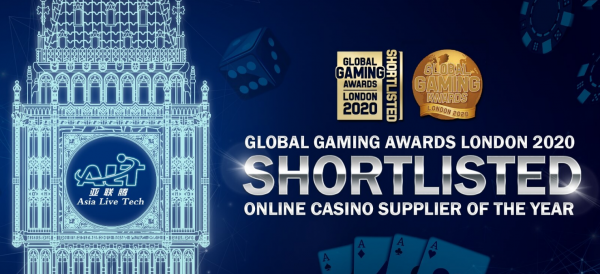 The Best Asia Live Tech Slots and Progressive Jackpots
The Medusa slot is inspired by ancient Greek mythology and more specifically by the beautiful maiden turned into a gorgon by Athena, the goddess of wisdom. Medusa may not be as beautiful as she once was, but you can count on her bringing you some nice profit, especially since she is represented by the Scatter symbol of the game. The highest symbol of the slot, however, is Poseidon, and 5 of his icons reward you with 1000x your bet. In a typical Asia Live tech fashion, we have 30 adjustable pay lines, a great bet range and a catchy soundtrack to go along nicely with the memorable visuals of the game. The slot also works as a jackpot if you enable the jackpot mode – 4 progressive jackpots are yours for the taking!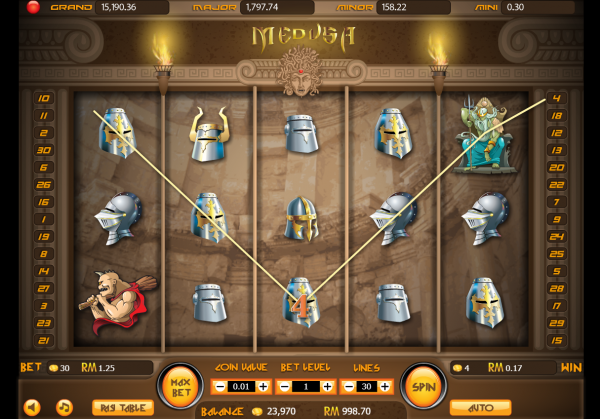 Unique Asia Live Tech Slots
Pirate Island is a pirate-themed slot with a popular theme and great money-making features. Gamblers can find Wild, Scatter, Bonus, and Jackpot symbols, each bringing a different level of excitement. Treasure chests are the dream of every pirate, so the idea to turn them into Wilds was quite fitting. They substitute for any other icon and let you form all kinds of combinations on the 30 pay lines.
3+ Scatters triggers the Free Spins feature of the game, where you can get awarded with 15 free rounds. At the beginning of the game, you can decide if you want to add 1 additional cent and contribute to the 4 jackpots of the slot or skip the feature entirely. The Mini, Minor, Major, and Grand Jackpots award a considerable amount of money, with the latest rewarding thousands of coins to the luckiest of gamblers.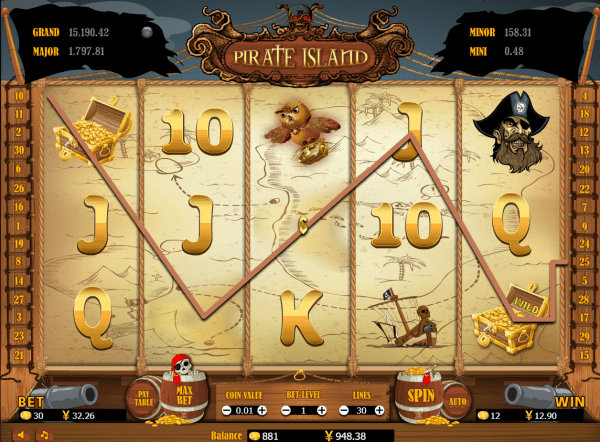 Forbidden Legend is another Jackpot game by Asia Live Tech, with an oriental theme and vivid red colors. The symbols here are pretty ladies, flowers, and the traditional A, K, Q, J, 10 sets we all know and love. The ladies are what you should keep your eyes open for, not only because they are all eye candies, but because they can bring you a nice amount of cash. The Jackpots are four, similar to the Pirate Island slot, and the game works the same way, with the Grand jackpot adding a solid profit to your bank balance if you have enough luck on your side.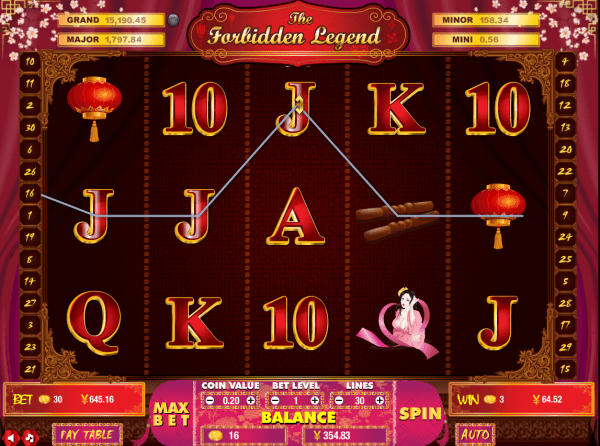 Zombie Party rocks a neon, post-apocalyptic theme with bright and memorable settings. You can select how many pay lines you want to bet on at a time, with a diverse coin value and bet level as well. Players can also use the auto spin feature of the game, where the reels which we always suggest to be cautious about since faster pace doesn't always allow you to see how things unravel in time. Newer players should stay away from this button until they feel comfortable with the slot. The Jackpot system works the same way in every Asia Live Tech title from a similar group, where you can decide if you want to have the jackpot aspect present at all.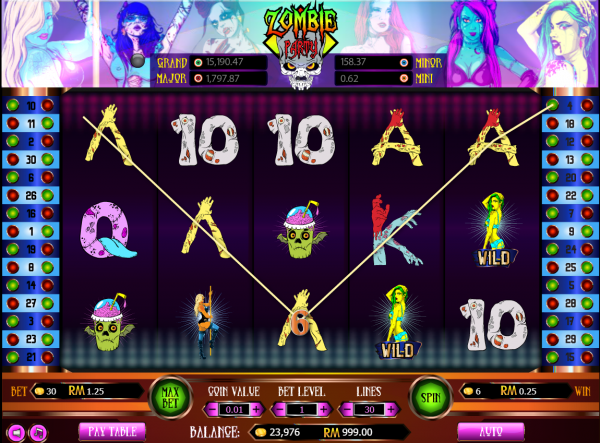 Top Card and Table Games at Asia Live Tech Casinos
There are no 3D card and table games produced by Asia Live Tech since the company focuses on live casino interactions. Most of the variants you expect to play in an animated environment on the internet can be seen in any casino supporting Asia Live Tech live casino games, with a professional croupier interacting with players in real-time. The power of live-streaming the be latest video technology allows for flawless gameplay and easy to use interface.
Asia Live Tech Live Casinos
Asia Live Tech offers great live casino variants to the most successful and beloved games gamblers enjoy playing worldwide. Their Live baccarat solutions are diverse, offering games such as Punto Banco, Baccarat Squeeze, and Baccarat Insurance, which is a highly popular variant in Asia. Players can find many other titles from their huge selections of games such as Live Sic Bo (Tai Xiu), Live Roulette, Dragon Tiger, Fan Tan, Xoc Dia, Belangkai, Disco Pit and dozens of other thrilling entries.

Belangkai originates from Malaysia and is exclusively offered by Asia Live Tech. Players can ben on which side a four-sided top will land, making it simple for players that are unfamiliar with how it works. There are facets with their own pictures – a king, a crab, a flower, a fish and a prawn, and each of them pays 2.85: 1. There are different betting combinations, and a convenient log of the previous bets, allowing you to keep track of what's happening at all times.
Live Fan Tan is again a popular game in this specific region of the world, and Asia Live Tech brings two exciting variants of this game to international gamblers. The simple version allows you to play with 3 dices, while the traditional uses multiple playing chips. Players can ben on any number between 1 and 4 or a combination of them, and whether you win or not is determined by taking multiple of 4's away from the total number. The number that remains is the one that should match the one you chose in the beginning, and if there isn't anything remaining, the result is always 4.

Asia Live Tech Casino Bonuses
Our Casino Bonuses page is the easiest way to find bonuses for Asia Live Tech Casinos. It includes all types of bonuses the online gambling industry has to offer, with a comprehensive guide on how to get the most of them. CasinoDaddy.com doesn't just explain how to get true value from casino bonuses, we also bring you the best places that offer the largest and most exciting offers on the internet!
Asia Live Tech have created around 20 slot machine games, so looking for Free Spins offers will be your best bet to get some sweet free rounds for any of their titles. Free Spins are one of the most-desirable goodies casinos offer to gamblers, and they don't just give them as part of a Welcome Deal. You can often get rewarded with them if you participate in various casino-specific activities, or just play regularly on a casino website.
What's a good bonus that pairs up nicely with Free Spins bonuses? A matchup bonus is what you will most definitely receive in operators that offer a huge welcome gift to new customers. There is a lot of variety when it comes to the size of this bonus, it can be as large as 400% (that's a 400% casino deposit bonus) and give you plenty of money to play around over a few deposits.
Asia Live Tech Mobile Casinos
Asia Live Tech games are available across multiple platforms. You can play their titles on mobile devices supporting iOS and Android, and on any computer. The only thing you need is a stable internet connection and a browser. You don't need to download any games to play them, but you can if you want to since that was the standard way of playing a few years ago and the company still offers this solution to players.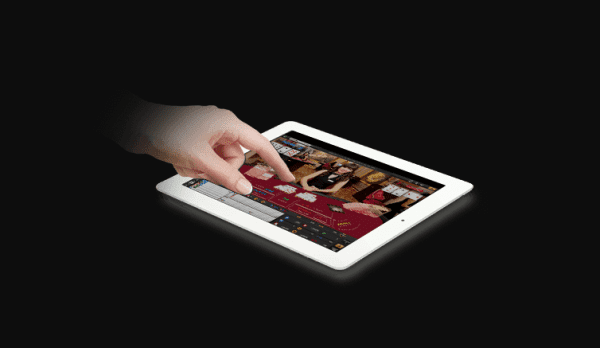 POPULAR CASINO SOFTWARE PROVIDERS (Click to View)
Some Important Questions and Answers about Asia Live Tech Casinos
Are Asia Live Tech casinos safe?
Asia Live Tech is a trustworthy provider, encouraging responsible gambling and holding an independent license in Cambodia, as well as other markets in the world.
Are there any Asia Live Tech Casino Bonuses?
You can check out our Casino Bonuses page, and look for Asia Live Tech specific bonuses, provided by the safest casinos of the internet.
Can I play Asia Live Tech games on mobile?
Yes, you can. They support mobile gaming and web-based casinos.
What games do they make?
They provide solutions for different markets, as they offer software for land-based casinos and work with many Asian lotteries. When it comes to the iGaming industry, they are most famous for their generous amount of Live Casino games and a variety of slots.
Where can I find Asia Live Tech casinos?
You can find casinos offering their games right here, on this page!
1.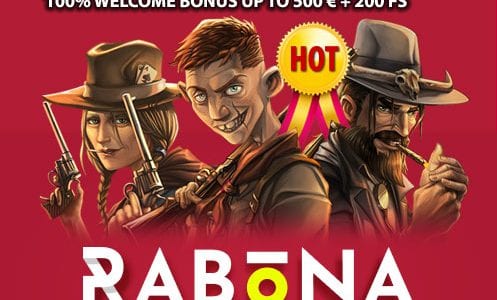 Instant Withdrawals
Reliable and Helpful Customer Support
Amazing Live Casino Section
Graphics & Gameplay - 100%
2096
2.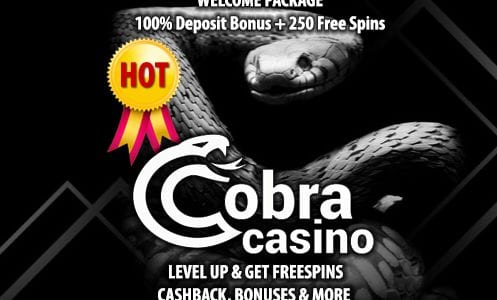 Generous Welcome Package
2000+ Games From Top Providers
Tiered Vip Programme With Weekly Awards
Graphics & Gameplay - 96%
2246
3.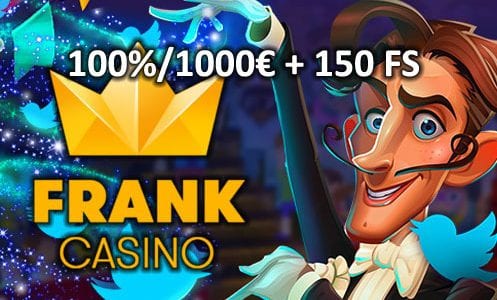 Instant-play is available
Fully compatible with all mobile devices
Provides amazing gambling games from quality developers like Microgaming and NetEnt
Graphics & Gameplay - 99%
1321
Generous Welcome Package
2000+ Games From Top Providers
Tiered Vip Programme With Weekly Awards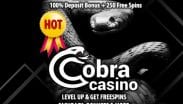 Graphics & Gameplay - 96%
Instant-play is available
Fully compatible with all mobile devices
Provides amazing gambling games from quality developers like Microgaming and NetEnt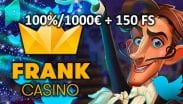 Graphics & Gameplay - 99%
More than 3000 games from top-tier software providers
An excellent story line, superior simplicity and visual excellence
A light speed fast site, to power a hassle free gaming experienc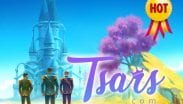 Graphics & Gameplay - 95%