Bankrupt or Closed Casinos

The online casino industry is a very lucrative one and constantly attracts new players. New casinos open almost every week and competition is very fierce. At the same time, many casinos do not make it in the marketplace and either go bankrupt or close their doors or get acquired by larger players. Some casinos run out of money, some have a poor business model or poor business execution, some have problems with their sites and customers. Bankruptcies happen each month and this is normal, but we would like to underline that the proper way for a casino to close its doors is to warn its players and partners in advance however many casinos have closed their doors suddenly without any notice to anyone.
Recently Closed or Bankrupt Casinos
SHOW MORE
On this list, we will publish the casinos that have run out of business and we will advise our players to avoid playing on them:
Recent News for Casino Closures and Bankruptcies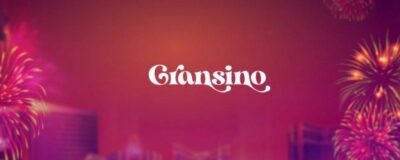 No one can dispute the fact that the iGaming Industry is fiercely competitive. With the advancement of technologies, many new online casinos appear at the gambling scene, making it really difficult for the older brands to catch up with them. As a result, many online casinos are forced to close ...
Read More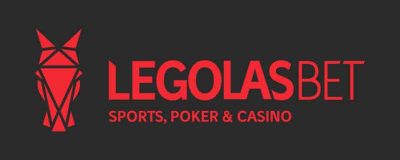 The coronavirus outbreak, which originated in China, has infected more than 500,000 people worldwide. In order to stop the spread of the Covid-19 outbreak, many countries across the world have implemented very strenuous measures. For instance, countries and world capital have been put under strict lockdown, bringing a total halt ...
Read More
The proper way of closing an online casino
As a casino realizes that it is losing money and will have to close its doors, the proper decision is to quickly warn both its players and affiliates about the closure, several months in advance. It is very important that they notify their players and give them a long enough opportunity to withdraw their money. For example, the shot below shows an email that players received from the now-closed Triple Aces casino several months in advance before the termination of operations, giving them plenty of time to withdraw their cash balances.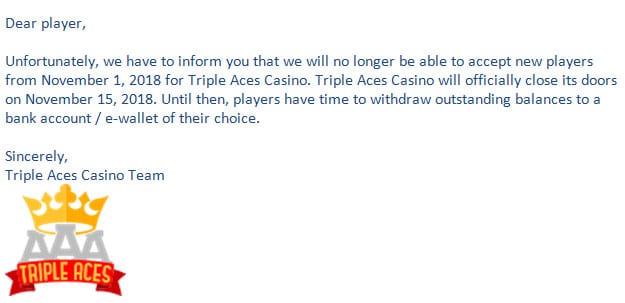 On the other hand, we have heard of many cases where casinos will just close their doors without any warning whatsoever. They just declare bankruptcy and hardly ever allow players to withdraw their cash balance. We again advise you to play only at trusted and recommended solid casinos.
So, Why Online Casinos go Bankrupt?
Of course, the most obvious reason is that they run out of money and this is mainly because they fail to attract new players. Let us briefly look at the overall model of business costs for starting and operating an online casino.
What does it cost to start an online casino?
Anyone can start an online casino these days and of course, many are playing with the idea of doing so. So, what are the overall costs of doing so? Generally, to start an online casino of decent size, an investor has to come up with a budget of about € 2.5 to € 3 million. Usually, the business plans are designed so that it would take roughly 2 years for the investment to be recovered and yield further return down the road. The key to success is to attract enough players to play at the casino and oftentimes this is a goal that is difficult to achieve in today's very competitive market.
First things, first – the cost of a casino license
Proper licensing jurisdiction needs to be chosen. You can take a look at our Casino Licensing section for a lot of detail, but basically, the most popular locations are Malta, Curacao, Gibraltar, and the UK. The annual cost in Malta, exclusive of taxes, is about €50,000. You'll also need to register a company and have a business address. The startup cost is about € 5,000 for a standard office.
The most popular Casino Licensing Locations
Second major step: Choosing proper Software
To be appealing to players, an online casino needs to start with a good and rich game selection. The game offers should be trusted and abundant, so a proper casino needs a great combination of the latest slot machines, blackjack, bingo, poker, roulette, baccarat, Caribbean poker, and scratch cards games from very best game developers such as Microgaming, NetEnt, or Playtech. The initial costs of contracting these companies will be about €200,000. Of course, in the course of operations, the software developers will charge a percentage of the profits that varies between 20% and 40%. The price of a single quality slot game is approximately between €3,000 and €5,000. This means that a quality and abundant game selection is in fact quite expensive.
There is another little thing to have in mind. There are some slot games that are linked to a centralized jackpot that is shared with many brands at the same time. So, if an unlucky event happens and someone wins the super jackpot from your casino, they you must pay the entire amount of it. Online slots software providers will require a serious cash balance reserve to be maintained (often this is around half a million euros) to ensure that a winning player will in fact be paid. Microgaming software, for example, requires casinos to maintain a balance of between $300,000 to $500,000 in reserves.
Third major step: Building an Appealing and Quality Website!
Of course, there are various templates for casino operators that only require casino operators to submit a logo, color schema and proper graphics for their promotions, but in reality, this will make the casino virtually the same as most others on the marketplace. Overall, this costs about €5000-€10,000. Of course, more sophisticated websites can take much more resources to build, especially gamification elements, which require serious back end programming.
Perhaps the most important step: Marketing and Getting players to the new casino!
Acquiring new players in the online casino industry is not an easy task. Bringing in new players is costly and requires a lot of capital. Sometimes, online casinos often hire specialized companies to engage is promotional campaigns. But, many newcomers in the industry embark on massive advertising efforts.
Notice that when you launch an online casino you are going to have to compete with some large and experienced companies that have very high marketing budgets. Take a look for example at the Q1 Annual Report of Global Gaming – the company that runs the famous Ninja Casino.



The company spent about 7 million Euros on heavy marketing campaigns on television ads, radio, and digital media! Serious competition indeed. Smaller casinos will be under a lot of pressure to match such budgets.
Hiring or Outsourcing Support Stuff, Programmers and Designers
A reliable online casino thrives on good help desk staff who can work in shifts in order to handle all questions from players. This requires setting up an office, hiring people, and taking care of them. An alternative is to use companies that provide online support as outsource service and actually this is quite a popular option these days.
Additionally, your programmers, hosting providers, designers, and marketers need to make sure everything works, looks good, and is familiar and intuitive to your potential players. The casino website of course must always be online. If your sites go down or require maintenance, this will cost you a lot. Players do not like this and they will quickly move to another casino.
Payment Providers
The more deposit and withdrawal methods a casino accepts the better the players will like it. But this comes with a cost with it, you will need to fund each and every one of them with reserve money so that you can pay your players their winnings as soon as possible. For example, if you offer Neteller as a payment method, you will need to fund your account with them with good sized amounts of cash balance.
Another option is to again outsource the payments of players to a payment processor that you contract to deal with the all payment methods. New casinos prefer this option to save time and effort. This comes at a cost, using a payment processor will cost you between $15,000 to $40,000 per month.
So overall casino costs for a relatively low budget casino per year can be summarized like this:
| | |
| --- | --- |
| Casino Software | $250,000 |
| Malta Licence | $35,000 |
| Website costs | $10,000 |
| Payment Providers | $240,000 |
| Staff | $150,000 |
| Cash balance requirement | $500,000 |
| Marketing budget (moderate) | $600,000 |
| | |
| Total cost per year | $1,785,000 |
Well, here you have it. Casinos go bankrupt because they execute poorly, they run out of money or they simply get out-competed by others.
Mergers and acquisitions in the online casino industry
There are also a lot of different casinos that change from the owner. In the online casino industry, there are a lot of mergers and casinos being sold. When a casino has become big and popular, it becomes a very interesting acquisition target for big companies. One recent example of this is the acquisition of the very high-quality Mr. Green casino by William Hill.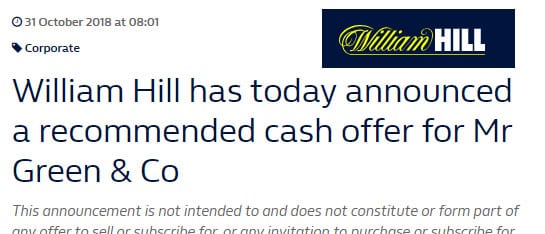 On the other hand, when a casino is losing money or is running out of cash, its owners oftentimes are simply looking to cut their losses and just get rid of the casino. And sometimes there are no buyers to be found anywhere. Such was the case in early 2018 when Larry Casino suddenly went bankrupt. Actually, this was a bit of a surprise for us, as we thought that the casino had a great and fun design, in fact we were quite some fans of the original Larry game back in the days.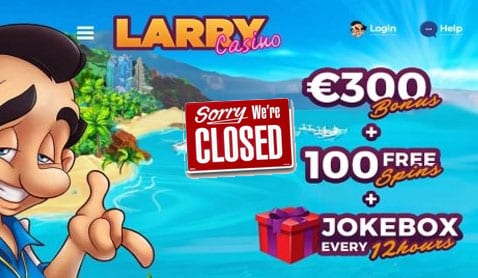 How can I be sure that a casino is reputable?
The best answer we can give you is – check our articles, analysis, reviews, mind our recommendations, and even contact us if you feel like it. We employ first-class players and enthusiasts who know how to recognize a reputable gaming establishment and we will proceed boldly against scammers and cheaters.
1.
More than 3000 games from top-tier software providers
An excellent story line, superior simplicity and visual excellence
A light speed fast site, to power a hassle free gaming experience
Graphics & Gameplay - 100%
13006
2.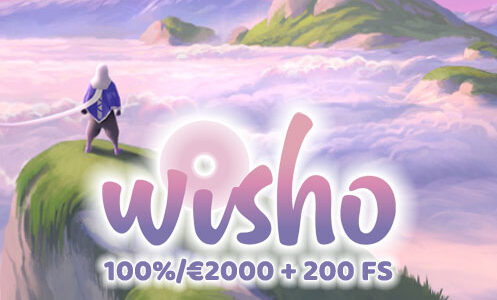 Lightspeed Transactions
Wager Free Cashbacks
Mystery Bonuses Every Week
Graphics & Gameplay - 100%
32803
3.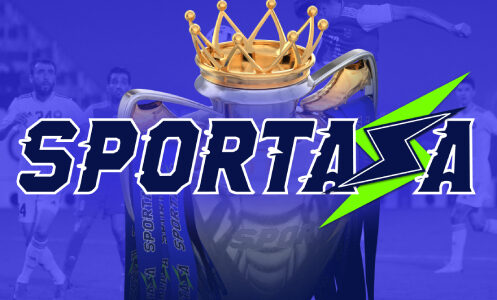 Gamefied user experiance
Achivement system
Rewarding VIP system available
Graphics & Gameplay - 98%
7383
More than 3000 games from top-tier software providers
An excellent story line, superior simplicity and visual excellence
A light speed fast site, to power a hassle free gaming experience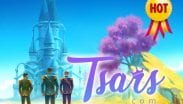 Graphics & Gameplay - 100%
Lightspeed Transactions
Wager Free Cashbacks
Mystery Bonuses Every Week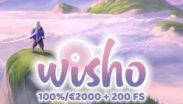 Graphics & Gameplay - 100%
Generous 200% welcome bonus offer
Tournaments with massive payouts
10% Daily Cashback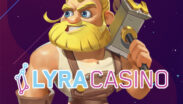 Graphics & Gameplay - 98%
Imediate play available
Full mobile compatability
Easy access to customer support via live chat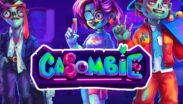 Graphics & Gameplay - 97%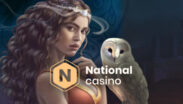 Graphics & Gameplay - 97%
Hot Solid Brand with Tons of Games!
The Casino is compatible with all mobile devices
Easily contact customer service through live chat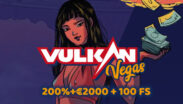 Graphics & Gameplay - 96%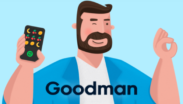 Graphics & Gameplay - 95%