Gamification Casinos – The Hot New Trend in the Online Casino World
Gamification techniques are used in many business industries nowadays, including casinos. This is the process of bringing game-like elements in non-game settings. This trend is already starting to appear in the online casino world as well and more and more casinos are integrating game mechanics on their websites. What online casinos try to achieve with this is to create a new and fun experience for players, and become a game of their own. So how can an online casino attain a gamification effect? The truth is that you have probably already experienced gamification in a certain way, either by collecting points on your games bets or achieving a certain target, participating in a tournament or other. All of these are part of the gamification process. What makes this trend so successful is that it affects the brain in the same way, as for example the well-known VIP Loyalty Programs do and makes you go back to continue your progress.
The Best Gamification Casinos At the Moment
SHOW MORE
One of the first adopters of the trend was Casumo Casino. They have been quite successful in applying gamification techniques to their website. Currently, the most popular gamification casino is Casoo Casino, which invites players in the intriguing virtual world of space objects. Another great gamification casino that launched in late 2018 is Wishmaker casino. Don't miss out on our interview with Sami Kurvinen on the topic in the March issue of our magazine here.
News Pulse for Gamification Casinos – Recent News and Articles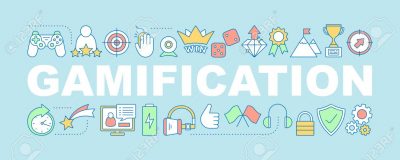 One of the top priorities of companies operating in the digital environment is to stay current and adopt the latest technological advancements. Innovation is a necessity for all businesses operating online and especially online casinos, where this is not a merely voluntary process, but a matter of survival. This is ...
Read More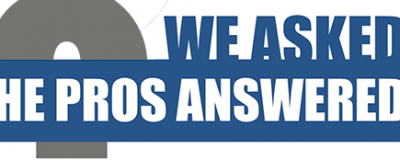 What are the key trends for the online casino industry going into 2020? AMNON LECKER bCasino The video slot sector will see some of the biggest innovations in 2020, as established brands like BetSoft, NetEnt, Playtech, and Microgaming are at the peak of their powers, while the likes of Yggdrasil ...
Read More
General Guide and Topics related to Gamification
[table id=158 /]
| | | |
| --- | --- | --- |
| | | |
| | | |
| By using gamification casinos get a competitive edge over other casinos as gambling at a gamified casino can be a much more enjoyable and rewarding experience. | You can unlock special content which is only accessed when you reach a certain level or stage in a game, or if you have collected enough points. | Players are able to enjoy taking part of tournaments against real people, rather than computers. |
| | | |
| | | |
| Yes, you can now join a casino community online. These are often referred to as casino social networks. You can now join these from the comfort of your home and play with different people from around the globe. | Narratives are story-lines with plots and characters which appear in movies, books and games. We are starting to see these narratives in online casinos as well. | Virtual currencies are created by online casinos in order to be exchanged for items of value. These can be points, coins, gold, and others, which can be therefore used to unlock new levels, get bonuses and more. |
| | | |
| | | |
| Levelling-up occurs when a player reaches the next stage or level at the game, usually by accumulating the needed points for the level . | | |

How Did Gamification Start for the Casino Industry?
Gamification has already entered many different businesses and industries and it should come as no surprise that online casinos also adopted this practice. Online casinos are quite innovative and are constantly competing for new players, so it is essential for their business to adopt the latest initiatives, strategies, and technologies. With the expansion of the industry to mobile, it seems that gamification of the online casinos and mobile casinos was the next natural step in the industry progression to better customer experience. Players demand not only bonuses but also interesting incentives to keep them interested while playing. Of course, there are players that are not huge fans of the entire gamification move as with other businesses and industries, where some percentage of customers might not accept gamification. Thankfully for these players, many online casinos offer the traditional VIP Programs.
How Does Gamification Work?
Achieving gamification means setting a scene and goals for players. You need to create a game for your audience with a clear prize or goal that players are fighting for. You will need to also create a set of rules and make it clear for your audience how to play. In the online casino world, gamification usually includes a storytelling element to keep the audience engaged and entertained. Normally, most casinos reveal one stage of the game at a time in order to tease the player and preserve the element of surprise. Gamification allows online casino to show only a few little glimpses at what prizes await players, in a carefully timed manner. These little glimpses motivate players to keep playing the game in order to complete the quest. Gamification is a very fun way to make a casino memorable. Players get to enjoy prizes such as free spins, bonus money, and others when completing a level and get their new target announced. There are a lot of ways a casino can offer a good gamification experience to its visitors, and most of the popular gamification casinos out there usually use many of these practices in order to keep the interest of players. After all, it is the experience that makes the player come back to play in the casino.
Unlockable content
What is Unlockable content? This is the way in which a casino creates its storytelling elements and characters and presents them to their audience. This content is what makes the players come back. As we discussed above, casinos usually present only pieces of the puzzle to players at a time, in order to stimulate them to keep coming back to complete quests. Once a player reaches a new level, they get the next quest and in some cases a certain time limit to complete it in order to unlock the next level. In other words, with every completed level, players get to unlock new content. This is one of the ways that casinos use to have players thrilled with the game and wanting to come back day after day.
What's the Future of Gamification in Online Casinos?
Gamification is definitely here to stay and the majority of players seem to enjoy it. Online casinos are constantly trying to enhance the user experience by incorporating new elements of gamification on their platforms. Let's have a look at some of the latest trends that are being used in online casinos at the moment:
Gamification Trend N.1 – Own Casino Currency
Many online casinos started to implement different payment methods such as cryptocurrencies and various other payment platforms. It is clear that casinos are open to new currencies in order to give their players a choice and what's more, gamification casinos usually have the biggest selection of customized currencies. Players can trade with currencies that vary from gold to seeds, to gems, you name it. This is one of the trends that is most likely to continue in the future.
Gamification Trend – Virtual Reality
Virtual Reality or VR has been gaining popularity in the online casino world, therefore, it is logical that VR is getting implemented in gamification as well. Online casinos use Gamification to make their website a game of its own and VR implements very well into the mix. If the player has a special VR equipment, they will be able to run the game on a VR platform. Even though there aren't that many casinos yet that offer a VR option at the moment, the forecast is that this will change in the near future.
Gamification Trend – Online Gambling Turns into a Game
As we mentioned above, once a casino starts to implement gaming elements to their site and some sort of gamification, it is expected that soon this site will become an actual game of its own. The gamification elements are usually implemented in slot games, in particular, however, and most casinos still seem reluctant to implement gamification when it comes to the traditional table games such as poker, blackjack, and roulette. The table games still remain the same, while slots already have many different variations. This is mainly due to the fact that implementing storytelling and gamification in table games is much more difficult than with video sl0ts. Gamification elements have to be subtle and not in your face when applied. The casinos should not be trying to create gamification around every element of their site, it should rather be a natural process that seems to combine both worlds – of gambling and gaming.
Gamification Trend – Storytelling
Storytelling is in the center of gamification. It is a journey, where the storytelling is the call to action. As with all other stories, gamification stories also have a beginning, middle, and end. The elements of gamification bind the story together and create an interesting plot. Gamification in the casino industry is just beginning and still has a long way to go in order to develop such stories, that actually turn random players into dedicated loyal players. A good and catching story can change the entire user experience, and provoke such feelings in the player to keep them coming back. In any way, we are excited to see what stories will casinos come up with in the future.
Gamification Trend – Social Media
Social Media is also trending in the online casino industry. It is much more difficult to get gamification elements in combination with social media, but it is a great way for casinos to make their games more popular, by getting shares and likes. Gamers around the world like to use Social Media to stream how they play, which might soon also be the case for Gamification casinos.
Gamification Trend – Goal Setting
Gamification is all about setting goals and keeping players hooked to the game. To achieve this, casinos have to provide players with some form of excitement and anticipation together with the storyline. This is why they set goals. The goals might be as simple as to play in a certain game or to collect a certain amount of points. Literally, anything can be turned into a goal as long as it keeps players motivated and excited! Thankfully, most casinos are incredibly creative when it comes to creating goals.
Want to try out some gamification casinos? Here are our current favorites:
1.
More than 5000 Casino Games
Many Live Casino Games
Sportsbook
Graphics & Gameplay - 85%
6954
2.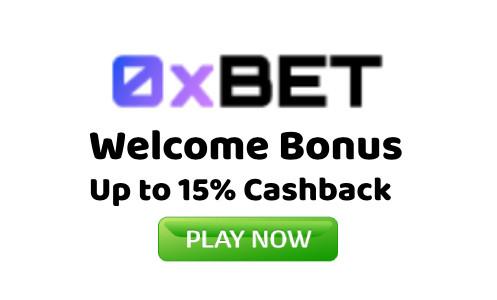 More than 5000 Casino Games
Many Live Casino Games
Exclusive VIP Club
Graphics & Gameplay - 85%
6829
3.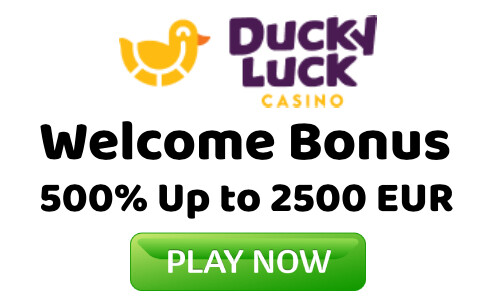 Top US Casino
A Variety of Bonuses
Hot VIP Program
Graphics & Gameplay - 97%
10099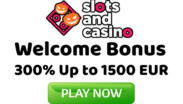 Graphics & Gameplay - 90%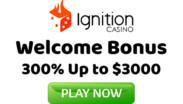 Graphics & Gameplay - 90%
Reliable and available online since 1997
An amazing ever evolving software
Offered in multiple languages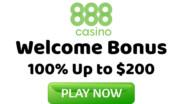 Graphics & Gameplay - 90%
Software versatility
Award-winning games and providers
Loyalty rogram with luxury rewards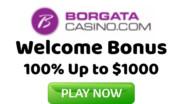 Graphics & Gameplay - 90%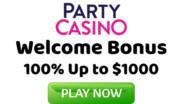 Graphics & Gameplay - 90%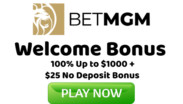 Graphics & Gameplay - 90%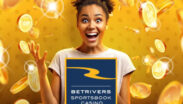 Graphics & Gameplay - 90%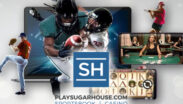 Graphics & Gameplay - 90%
5000+ crypto-friendly games
Instant Deposits and Withdrawals
Regular Rakeback up to 25%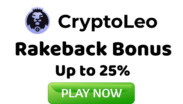 Graphics & Gameplay - 90%
Offers Gambling for the US and Canada
Hundreds of hot slot machines
Instant Crypto Deposits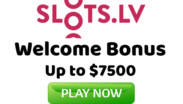 Graphics & Gameplay - 90%