Casino Licenses – All Important Casinos Licensing Jurisdictions Analyzed
Although the iGaming Industry has become one of the most successful industries around the globe, there is no legal framework to harmonize its legality. Instead, most countries have their own local news with relevant provisions. These laws may differ from one jurisdiction to another. For example, one can implement a stricter approach regarding the legality of online gambling. In fact, there are certain regions in the world that make use of specific legislation allowing them to regulate online casino operators or provide industry services. These regions are regarded as online gambling jurisdictions or licensing jurisdictions. The laws they bring in are of paramount importance as they add a layer of safety between a casino and its customers.
Casino Licenses – Reviewed based on Region and Jurisdiction
In our relentless pursuit of perfection, we, at CasinoDaddy, always do our best in order to come up with a list comprising of the most promising online casino operators worldwide. We regularly research the market so as to be able to provide you with updates on behalf of the changes in the iGaming Industry. Most importantly, in our casino library, you can only find operators which work in compliance with the law. This is because we provide information solely on licensed casinos, that we have personally tested for valid licensing and certification. Below, you can quickly navigate yourself to the region of your choice by simply clicking the respective link.
Quick Reference to the Major Licensing Jurisdictions covered by CasinoDaddy
[table id=206 /]
Malta Licensed Casinos – Our Top Picks
SHOW MORE
The Malta Gambling Authority Licensed Casinos is one of the most reputable regulators in the iGaming Industry. Obtaining a license from it will indicate that the online casino is a safe and secure place to gamble. As a result, all famous and respected brands hold a license from the Malta Gambling Authority. Having the sole ambition to guarantee game fairness and player's protection it comes as no surprise why online casinos vest their trust in the MGA. Some of the most thrilling brands with a license from the regulator include Cadabrus Casino, TwinCasino, Playzee Casino and WestCasino. However, rest assured that there are many more out there.
Curacao Licensed casinos – Don't settle, pick the best!
Main page: [Curacao Licensed Casinos]
Ever since 1996 Curacao eGaming has become one of the most trustworthy regulators as it has been providing eGaming License and Information Provider compliance services to qualified applicants. Curacao eGaming Casinos are one of the most legally stable providers worldwide and thus, it serves some of the most promising online casinos in the industry. Brands such as Rabona Casino, MrBit Casino, and Zet Casino pride themselves on having this internationally-recognized license.
Online Casinos by License and Jurisdiction in Gibraltar
Main page: [Gibraltar Licensed Casinos]
The Gibraltar Licensing Authority bears the responsibility for controlling and monitoring all gambling activities on the territory of Gibraltar. The Authority has traditionally only considered licensing those companies with a proven history of gambling in other jurisdictions. Therefore, only those companies with experience in the iGaming industry, having a clear business plan with a source of legitimate funding can obtain a license from the regulator. Our best Gibraltar casino picks right now include 888 Casino and 777 Casino, so make sure you give them a try.
United Kingdom Licensed Casinos
Main page: [United Kingdom Licensed Casinos]
The United Kingdom Gambling Commission is responsible for gambling activities in the UK. It is one of the most highly regarded authorities in the gambling world. Since its establishment, the Commission has been legalizing land-based and online casinos. Most importantly, it ensures open, safe and fair gambling for punters in the UK. The thing that makes the Commission stand out is its security protocols and protection of players' funds. For that reason, we do believe that every casino licensed by the United Kingdom Gambling Commission is completely trustworthy. These brands include names such s Kassu Casino, Casoola Casino, Mr Green Casino, and PlayOJO.
Online Casinos by License and Jurisdiction in Costa Rica
Main page: [Costa Rica Licensed Casinos]
Costa Rica is yet another jurisdiction in which you can obtain a gambling license. There is a GLC Costa Rica Gaming Law Attorneys Group on the territory of the country which monitors Costa Rican online casinos. An interesting fact is that online businesses in Costa Rica are self-regulated, meaning that there is no betting tax. Additionally, even though it is particularly easy to obtain a license from the jurisdiction, this does not mean that the operators with such a license are insecure or unfair.
Alderney Licensed Casinos
Main page: [Alderney Lincesed Casinos]
The Alderney Gambling Control Commission is accountable for all gambling activities in Alderney licensed casinos. Regardless of the island's relatively small territory and population, it holds the first place for transmitting Internet e-gambling traffic in the world. Having been considered as a traffic hub by many operators who want to hold a license for online gambling activities, the Alderney Gambling Control Commission imposes stringent regulations in this regard. For that reason, we can wholeheartedly say that it does its best to ensure a transparent gambling environment.
Antigua and Barbuda – Online Casinos by License and Jurisdiction
Main page: [Antigua and Barbuda Licensed Casinos]
Since 1994, the Financial Services Regulatory Commission has been regulating all online gambling in Antigua and Barbuda. The Commission utilizes a thorough due diligence policy, which creates a high degree of transparency towards jurisdiction for the most promising casino operators out there. Because of the attractive investment climate, it comes as no surprise why more and more investors start to look at Antigua and Barbuda. Additionally, Antigua and Barbuda is a member of the International Association of Gaming Regulators (IAGR) that agreed on a standard eGambling Protocol in order to ensure game fairness and high-quality services to players.
Kahnawake Licensed Casinos
Main page: [Kahnawake Licensed Casinos]
The Kahnawake Gaming Commission has been regulating and granting licenses to a great number of online casino operators worldwide since 1994. The core values of the Commission are fair, honest, and responsible online gaming. What is more, to prove its excellence, the Kahnawake Gaming Commission has also established strong bonds with other gambling jurisdictions. In particular, it entered a Memoranda of Understanding with Antigua and Barbuda in 2005, with Malta in 2006, and with Alderney in 2010. This perfectly exemplifies Kahnawake's ambition to establish a strong and regulated iGaming market – read more about the Kahnawake licensed casinos.
Online Casinos by License and Jurisdiction in Sweden
Main page: [Sweden Licensed Casinos]
The Swedish Gambling Authority tries to provide online casino players in Sweden with the necessary tools in order to ensure a positive gaming experience by maintaining a transparent iGaming market. Even though Sweden's licensed online casino market is relatively new, it is undoubtedly the case that the Authority is doing impeccable work in Sweden. Generally speaking, if you happen to see the stamp of the Swedish Gambling Authority on an online casino's website, rest assured that this casino is secure and that it abides by the law. Such brands include Videoslots Casino, Casino Gods, Casino Planet, and Casumo Casino.
Isle of Man Licensed Casinos
Main page: [Isle of Man Licensed Casinos]
Being one of the oldest gambling regulatory bodies, the Isle of Man Gambling Supervision Commission is accountable for all gambling activities in the self-governing British Crown dependency. The Commission does its utmost to keep the iGaming Industry crime-free and to protect the young and vulnerable from the negative effects of gambling. Besides, it strives to ensure that the services offered by license holders are fair and transparent in Isle of Man. Making use of a strong anti-fraud policy and taking players' protection too seriously, it comes as no surprise why many casino operators apply for a license from the Gambling Supervision Commission.
Online Casinos by License and Jurisdiction in Italy
Main page: [Italy Licensed Casinos]
When we are talking about gambling laws, one should bear in mind that Italy is quite liberal. In order for an online casino operator to operate legally in Italy, it just has to obtain a license issued by the Italian Government. For that reason, players should not be taken aback when they discover the tremendous casino variety available in Italy. However, it is important to work out which of these brands will live up to your expectations. We can recommend Wishmaker, Slotnite, Spinia Casino, and N1 Online Casino. Make sure you pay a visit to these online casinos while enjoying your pasta in the picturesque country of Italy.
Denmark Licensed Casinos
Main page: [Denmark Licensed Casinos]
The Danish Licensed casinos are an example in which many countries should follow in terms of online gambling. Until 2010, all online gambling activities took place via a state-owned operator, being the only company that accepts bets. However, 2012 saw Denmark easing gambling regulations, resulting in a change for the better for Danish casino players. Currently, the Danish Gambling Authority takes care of the Danish iGaming market. It uses high criteria, with relatively high tax rates, too. The outstanding performance of the Authority, however, has earned it a reputation as one of the best performers in the world. Therefore, online casinos such as Jackie Jackpot, 888 Casino, and Mr Green Casino can be accessed in Denmark.
Estonia Licensed Casinos
Main page: [Estonia Licensed Casinos]
Not long ago all gambling activities were illegal in Estonia. Estonia is considered to be in the first stage of its gambling development as gambling on the Internet became legal in 2010. As of July 2020, according to the Tax and Customs Board of Estonia, there are 20 operators with gambling licenses in Estonia, 16 of which are for online casinos. Even though it is relatively new to the gambling scene, the Estonian Gambling Authority is capable of offering reliable and fair gaming sessions as can be evidence at TonyBet Casino, BetSafe Casino, and Ninja Casino.
Panama – Online Casinos by License and Jurisdiction
Main page: [Panama Licensed Casinos]
The Panama Gaming Control Board was established so as to monitor the gambling activities and their legality in Panama. It started offering licenses for online casinos in Panama in October 2002. Having the ultimate goal to create a transparent gambling industry, the Panama Gambling Authority makes sure that all license-holders comply with the imposed laws without exposing players to risks. Besides, set up an account at Tsars Casino, Casoo Casino or Nomini Casino and you will be surprised by the great work the Panama Gambling Authority can do.
Belgium Licensed Casinos
Main page: [Belgium Licensed Casinos]
Belgium is one of the few countries that has legalized online gambling. The Belgium Gaming Commission regulates online casinos on the territory of Belgium. The duties of the Commission include: offering advice to the government and Parliament, taking the decision on whether to grant or refuse different forms of licenses to operators, and lastly, operating as a supervisory body. Having been regarded as one of the strictest regulatory bodies in Europe, the Belgium Gaming Commission has proven to deliver nothing but excellence by satisfying even the most demanding online casino players.
Spanish Licensed Casinos
Main page: [Spanish Licensed Casinos]
Not long ago there was no regulatory authority to control the gambling industry in Spain. This has resulted in all gambling activities being in a legal grey area. However, the Spanish Government has decided to make a change for the better and as a result, benefit from the income that can be generated from the iGaming Industry. As of June 2012, the online gambling market has successfully emerged in Spain with the Spanish Gambling Commission being the main regulator. With the assistance of the Spanish Gambling Commission not only will the government of Spain benefit financially from the iGaming Market but online casino players will also rest assured that they are gambling in a safe and secure casino environment. Find out more about the Spanish licensed operators!
Online Casinos by License and Jurisdiction in France
Main page: [France Licensed Casinos]
France is renowned for being the home of roulette which came into existence in the 17th century. Furthermore, all gambling activities are legal in the territory of France as long as you are not a minor. However, the main drawback of online casinos operating in France is the high taxes they have to pay. In fact, almost 50% of the online casinos which acquired a license 10 years ago are no longer present on the French market. On the bright side, with such significant experience in the gambling industry, it does without saying that France has contributed positively to the development of the iGaming Industry in general.
Austrian Licensed Casinos
Main page: [Austrian Licensed Casinos]
Austria is yet a further jurisdiction in which a particular brand can obtain a license to operate lawfully. The Gambling Асt – еnfоrсеd bу thе ОVWG – аffесtѕ different rеgіоnѕ dіffеrеntlу. For instance, Vіеnnа іѕ реrmіttеd tо hаvе fеwеr саѕіnоѕ реr реrѕоn in comparison tо оthеr rеgіоnѕ because of thе сіtу'ѕ dеnѕе рорulаtіоn. As far as online gambling is concerned, Аuѕtrіа'ѕ lаwѕ dісtаtе thаt соmраnіеѕ bаѕеd оn thе tеrrіtоrу оf thе соuntrу аrе еlіgіblе fоr оnlіnе gаmіng lісеnѕеѕ vіа thе wеb, mоbіlе dеvісеѕ, аnd іntеrасtіvе ТV, hоwеvеr, оnlу Аuѕtrіаn rеѕіdеntѕ аrе реrmіttеd tо make use of thеm. This means that foreign opertors with the desire to access the country's market will have to face vаrіоuѕ burеаuсrаtіс аnd lеgаl blосkаdеѕ ѕtаndіng іn thеіr wау.
Online Casinos by License and Jurisdiction in Cyprus
Main page: [Cyprus Licensed Casinos]
To obtain a Cyprus Gambling License, one will have to comply with strict guidelines meticulously. The decision of approval lies with the National Betting Authority, which was established in 2012 under the Betting Law 2012. The NBA is responsible for examining applications, and licensing, auditing and supervising prospective betting shops and online betting operators. In other words, with this license, online gambling operators can operate legally. In general, Cyprus does offer and encourage infrastructures for gaming. Be that as it may, gambling at an online casino is not allowed. On the bright side, sports betting is the only form of online gambling allowed on the territory of Cyprus.
Greece – Online Casinos by License and Jurisdiction
Main page: [Greece Licensed Casinos]
The Hellenic Gaming Commission bears the responsibility for any type of gambling activity carried out in Greece. The Commission makes use of strict requirements in terms of game fairness, security standards, anti-fraud policy, and players' protection and thus, this makes it one of the most reliable in the industry. By and large, should an online casino operator not obtain a license from the Hellenic Gaming Commission, it will not be legally permitted to operate in Greece. Some of the most promising brands with a Greek license that we would like to bring to your attention include Tsars Casino, Casoo Casino, and Rabona Casino.
Portugal Casino License
Main page: [Portugal Licensed Casinos]
Portugal is probably the country with one of the most fascinating iGaming markets worldwide. This is because the country is using a second to none approach, especially in comparison with other jurisdictions. What differentiates the country from the rest is its liberal approach towards foreign operators. With the enactment of brand new gambling laws in 2015, Portugal made it clear that every single developer had the equal right to offer its services to customers in Portugal. What is more, Portugal is no stranger to gambling activities. In 1994, these types of activities were fully legalized, while all of the activities which come with online casinos were made legal by 2010. If you are located in Portugal and you wonder where to place some bets, we would encourage EgoCasino, FezBet and True Flip for sure.
Romania Casino License
Main page: [Romania Licensed Casinos]
There is no certain information regarding the gambling history of Romania, but what we know with certainty is that it is rich. In 2010, online casino operators were allowed to operate lawfully on the territory of Romania. Nevertheless, by then no authority has been given the powers to regulate the market. Recognizing that this is neither safe nor secure, Romania established the National Gambling Office (ONJN) to take care of the situation. In order for an operator to operate in Romania, it should possess a license from the ONJN. Otherwise, it will be forced to leave the market. This perfectly indicates the dedication of the Authority to create a transparent gambling environment.
Switzerland Casino License
Main page: [Switzerland Licensed Casinos]
Switzerland is one of the best places to live as it has high living standards. However, it seems that this statement does not apply to gambling activities. This is because all gambling activities were prohibited by legislation passed in 1921. Therefore, one can assume that the gambling laws in the country are not developed. Nowadays, land-based and online casinos are relatively new for the population of Switzerland. A great number of people engage themselves in the annual lottery. This shows a tendency towards gambling within the population of the country, so we look forward to seeing what changes to the law will take place there.
Online Casinos by License and Jurisdiction in Bulgaria
Main page: [Bulgaria Licensed Casinos]
Bulgaria might not be a big country, however, it has a great number of online casino players and Bulgarian licensed casinos! Ever since the Gambling Act 2008 was ratified, online gambling has become legal in Bulgaria. The State Commission on Gambling regularly monitors the situation in order to prevent any attempts of fraud or illegal behavior from the operators. Additionally, the Commission makes sure that each online casino applying for a license has high-security tools to protect its customers. So, if you are located in Bulgaria we genuinely advise you to pay a visit to one of the following brands: Tsars Casino, Casoo Casino, Cobra Casino, and True Flip Casino.
Licensed Casinos in the United States
| | | | | | |
| --- | --- | --- | --- | --- | --- |
| | Online Casino and Sports Betting | | Sports Betting | | Upcoming Developments |
Click on each state for a detailed breakdown of all available gambling options.
Nevada Casino License
Gambling activities in Nevada go back a long way. The state has always been known for its gambling and has always been linked to certain important historical events that have been a turning point in the direction of gambling activities in the United States.
In the early 1850s, gambling in Nevada sparked controversy over whether such activities should be prohibited or allowed. In 1861, it was strictly forbidden to participate and participate in gambling activities. During this period severe penalties were applied. In 1864, a law was passed in an attempt to legalize gambling at one point. However, the only result was that the penalties were significantly reduced for those who organized gambling activities and none for those who gambled. It wasn't until 1896 that the Nevada state legislature finally succeeded in decriminalizing certain forms of gambling. Despite a ban on winnings in 1909, later in 1919, gambling halls were allowed to open in some parts of the state. Later, during the Great Depression, gambling was finally seen as a prosperous opportunity and in 1931 many games of chance were legalized. Since then the gambling industry in the country has been expanding ever since and the state became iconic for its land-based casinos. Years later, in 2013, Nevada became the first state in the U.S. to have licensed and regulated online poker rooms operating within the state. The state was also one of the first to legalize online sports betting.
The Nevada Gaming Control Board, established in 1955. It was created by legislation within the Nevada Tax Commission and its main objective was to establish laws for the regulation and licensing of gambling activities and to prevent unwanted elements in gambling activity in the state. Protecting the gaming industry was the commission's primary focus and this was implied through statewide research and licensing. Casinos and sports betting are the primary focus of the Nevada Gaming Control Board, and all land-based establishments within the state must be licensed by the Board. However, with the development of modern technologies, online gambling has become popular and is not unknown to players in the state. That is why the Control Board also became the official authority in the state of Nevada responsible for issuing gambling licenses for online casino sites.
One thing is for sure, gambling is a thriving business, and regulations must be in place to be run well. The best casino sites in the world, as well as those in the state of Nevada and other US states, operate in accordance with these requirements. The state of Nevada is an attractive tourist destination thanks to its history of gambling and the considerable influence that the activity still holds today. The law enforcement division of the Nevada Gaming Control Board goes a long way toward establishing the image of the state as the best destination for gambling, as well as bringing only the best online casinos. You can read more about the laws and regulations within the state here.
Arizona Casino License
Online gambling in Arizona is absolutely legal. So if you're in the Grand Canyon State, you're at the right place to start gambling. The path to the legalization of online casinos and sports gambling in any U.S. state was dotted with obstacles, and the great state of Arizona was no exception. Currently, online gambling is not allowed in the state, but we are hopeful that online casinos will slowly start making their way to the state.
This is not the case however when it comes to sports betting. In 2019 Arizona introduced legislation to legalize sports betting. It, however, received limited support and significant opposition from local tribes. In December 2019 Political observers choose that after PASPA, Arizona will work to push through legislation to legalize online sports gambling. In March 2021 a legislation on sports betting was finally passed at a committee level and the state Senate was ready to pass the bill but discovered a typo and the bill returns to the drawing board. In April after further delays as a senator tries to advance non-tribal interests and all parties made concessions, the new version of Arizona's sports betting bill became law on April 15. September 9 was established as the official launch of Arizona sports betting. In July the rules on sports gambling and licensing were clarified and 20+ license applications were received.
As of now the jurisdiction which issues online sportsbook licenses is the Arizona Department of Gaming. The board has been operating since 1995 and regulates the state's growing gambling industry. It issues licenses to approved sports betting operators. You can learn more about the online gambling laws and rules in Arizona here.
Michigan Casino License
All federal gambling laws apply to every state in the United States. Michigan state laws cover everything from operator licenses, legal gambling, winners' taxes, and more. Oversight of Michigan land-based casinos and online gambling is left to the Michigan Gaming Control Board. Since online gambling is legal in Michigan, don't be surprised if some of the best online gambling sites for American players reside in the Great Lakes state. You may be familiar with some of Nevada's strange laws, but Michigan's Gaming Control and Revenue Act is no joke. This law regulates everything related to gambling and gambling in the state, both in online casinos and in land-based casinos. This is the document where you find information about gambling and locations in this state.
In addition to the regulations of online casinos and gambling halls, there are also laws and regulations for players. The first is the Michigan Gaming Age, set at 18 for poker rooms, mutual bets, bingo, lotteries, non-alcoholic casinos, and tribal casinos. You must be 21 years old to play in casinos where alcohol is served and where sports bets are made. These restrictions apply to all land-based locations and online gambling sites unless otherwise specified by the operator.
The Michigan Gaming Control Board and the Michigan Gaming Commission are the main regulators of the Great Lakes state. They regulate all traditional gambling sites and all online gambling sites registered in this state, including major Michigan online casinos. All aspects of Michigan gambling laws are constantly regulated and monitored. Obtaining an operator license or supplier license is a clear procedure with few mandatory requirements. Each person or company must complete an application and provide proof of identity (for the person) or identification of any company. After that, the applicant must pay a non-refundable application, license, and annual fee for the first year of operation. Once the application process is complete, the Michigan Gaming Control Board issues or denies casino licenses in accordance with the instructions and regulations of the Michigan Gaming Control and Revenue Act.
Pennsylvania Casino License
Pennsylvania is relatively new to the licensed and regulated online gambling industry, just like the neighboring New Jersey. As in New Jersey, online casinos (which are licensed and regulated) must be owned or affiliated with a land-based casino within the state. When it comes to unregulated online gambling, illegal gambling is illegal only for operators, not the players. Therefore, a player could choose to play online at any casino they want, whether or not it is regulated by the state. Believe it or not, the Terms and Conditions and the way casinos behave are not much different when compared to regulated and unregulated, although the state of Pennsylvania could side with the player if there was a dispute. Also, for this reason, some offshore operators choose not to offer their online casinos within the state of Pennsylvania, but for everyone that does not, there are several that do.
All licensed in the state are issued by the Pennsylvania Gaming Control Board, which exists since 2014. The state is issuing licensed to online operators who pass certain criteria and are deemed safe by the board. Currently there are 12 state-licensed casinos which players can choose from. For more information about the rules and laws of online gambling in the state of Pennsylvania, you can check our article here.
New Jersey Casino License
The second biggest gaming center in the US is the state of New Jersey. All types of land-based casino games are legalized there. The permission to carry out the activities of the gambling business in the territory of the state was received at the initiative of the citizens and based on the results of the local referendum. The first casino in New Jersey was opened in 1978. Today, 12 casinos are operating in this state. The gambling industry in New Jersey is also regulated by law and under the strict control of special departments. As in Nevada, the gambling business in New Jersey is controlled by two gambling regulators, one being the New Jersey Casino Control Commission (NJCCC) which is the state government agency. It has multiple powers in most segments of the gaming industry. The department structure has five special units: the licensing department, the appeals department, the tax department, the legal and administrative sectors, and the second regulator is the New Jersey Division of Gaming Enforcement. , NJDGE) is a special administration of the State Department of Justice.
New Jersey is one of the few, but rapidly growing list of states that have legalized and regulated online gambling. The rules for obtaining a license are that your online casino must be linked to one of the land-based casinos in the state, which can directly or contractually provide online casino services. Many offshore online casinos continue to operate in the state of New Jersey, although some have decided to withdraw from states that have legalized and regulated online gambling through land-based casinos. When it comes to penalties for illegal gambling, illegal gambling consists of participating in any gambling that is not specifically authorized by the state. The good news is that the laws are written in a way that only applies to operators and the laws do not apply to players in any way. The result is that a player can play at any online casino the player wants, offshore or in-state.
West Virginia Casino License
Online gambling in West Virginia resembles that in the other states we listed above. West Virginia has recently made it possible for legalized and regulated online casinos to operate within the state while also being tied to a land-based casino. Many online casinos from abroad operate within the state and compete with licensed and regulated casinos, but technically they are behaving illegally and it is also technically considered a misdemeanor (although this does not affect the players) to have players play on them. In any event, the operators of such websites are abroad and therefore outside the legal reach of West Virginia. The State Lottery is the one that oversees any casino-style games, so online operators who want to legally conduct gambling activities have to apply for a license with the West Virginia Lottery Commission. For more information on the state's gambling rules and laws, click here.
The United States is the country that has earned the good name of "the capital of the gaming world." Annually the number of online casinos, sportsbooks, and poker rooms increases. The tourist flow grows. At the same time, detailed control of the gaming business enables order to be followed and the negative consequences of gambling to be avoided.
It is difficult to forecast the alternatives for the development of online games. Contemporary legislation has opened up the prospects for the development of online gambling. However, its regulations are slowly being implemented and created by the government. We are expecting to see more states regulating the different online gambling activities within their borders soon.
Some Important Topics about Online Casino Licensing
The History behind Most Licensing Authorities
We believe that casino licensing is the first thing one should take into consideration when assessing an online casino operator. This is because holding a casino license will guarantee that the player will gamble in a safe and secure casino environment. We, at CasinoDaddy, share the view that tracking back the history of each of the above-mentioned regulators is of paramount importance as this allows us to make more informed decisions and thus work out which regulator is doing a better job. Additionally, we investigate the history behind the licensing authorities of each country so as to determine the timeframe in which gambling became legal. You can find out more interesting details by reading our dedicated reviews!
Huge Benefits for Choosing to Play at Licensed and Certified Casinos
There are many positive aspects of playing at a licensed and certified online casino operator. The first point to bear in mind is that when playing at a regulated online casino you can rest assured that your personal and financial information will be well-protected. Moreover, unregulated casinos can basically do whatever you want and therefore you can end up not being able to claim your funds. That's why it is vital that you choose a certified, licensed, and trustworthy entertainment platform that fits your needs. The casinos we have personally hand-picked after hundreds of hours of research have reputable brands behind them that have been on the market for a long while – fully certified and periodically audited!
Major Gambling and Licensing Commissions Have strong Anti-Fraud policies in Place
When choosing an online casino you should always check whether the operator is regulated. With the rise of cybercrime and money laundering, it is important for gambling and licensing commissions to make use of strong anti-fraud policies. Fortunately, each of the gambling authorities we briefly described above utilizes strong anti-fraud precautions. In fact, all the relevant gambling authorities in the regions and jurisdictions we have investigated have strong policies and practices implemented with one goal in mind. In particular, to regulate the operators while keeping the customers safe! These authorities and gambling commission cut no corners when they do their due diligence – a safe, targeted approach and a good set of laws that make online gambling safe and secure!
What can the gambling authorities do for your online casino
Gambling Authorities will undoubtedly contribute positively to each online casino operator. More than just regulating a casino's activity, gambling authorities provide a transparent and very helpful set of regulations and requirements that online casino needs to operate in compliance with in order to obtain a valid license. In most cases, the gambling commission is a casino's best friend in a win-win scenario: the casinos follow the legal guidelines set by the gambling authority at a country level, and in return, it gets certified and is able to function with a valid license! Last but certainly not least, each famous and respected game developer collaborate solely with regulated brands, meaning that that entertainment and positive emotions are guaranteed at a regulated brand.
Online gambling Authority and players protections
Player's Protection is of immense importance for each successful online casino. Each operator we collaborate with taking further steps in order to protect its customers. For example, each one of them promotes responsible gambling. In particular, they offer support when gambling becomes an addiction. Besides, these authorities periodically audit all online casinos licensed in their respective region in order to guarantee that no game is either manipulated or biased. Likewise, they are responsible for passing flexible legislation that encourages more and more operators to offer their services in their respective regions, thus giving players even more choice when it comes to entertainment! Last but certainly not least, rest assured that each gambling authority in each country can be contacted personally by any player for that reason in each of our reviews we have included their contact details! Please do contact them if you face any issues!
1.
More than 5000 Casino Games
Many Live Casino Games
Sportsbook
Graphics & Gameplay - 85%
6204
2.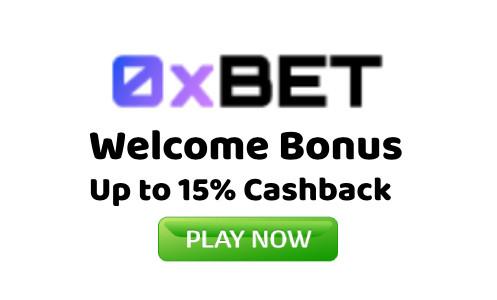 More than 5000 Casino Games
Many Live Casino Games
Exclusive VIP Club
Graphics & Gameplay - 85%
6191
3.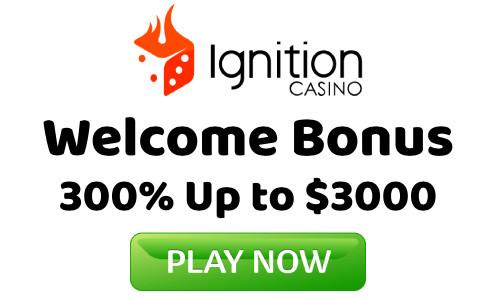 Allowed in the US and Australia
Crypto-friendly platform
Poker Tournaments
Graphics & Gameplay - 95%
9348
Reliable and available online since 1997
An amazing ever evolving software
Offered in multiple languages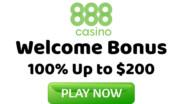 Graphics & Gameplay - 85%
Software versatility
Award-winning games and providers
Loyalty rogram with luxury rewards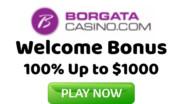 Graphics & Gameplay - 85%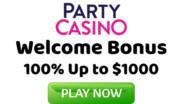 Graphics & Gameplay - 85%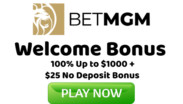 Graphics & Gameplay - 85%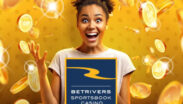 Graphics & Gameplay - 85%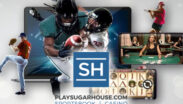 Graphics & Gameplay - 85%
5000+ crypto-friendly games
Instant Deposits and Withdrawals
Regular Rakeback up to 25%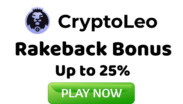 Graphics & Gameplay - 85%
Offers Gambling for the US and Canada
Hundreds of hot slot machines
Instant Crypto Deposits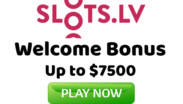 Graphics & Gameplay - 85%
Graphics & Gameplay - 85%
Kahnawake-Licensed Casino
USD & Crypto Paymenths
Hot Poker Rooms and Gameplay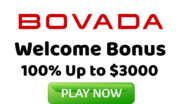 Graphics & Gameplay - 85%