Casino Licensing in Romania
Romania is a European country which has rich gambling history. In fact, it is quite difficult to trace back the gambling history of Romanis as there is lack of information, however, it is believed that the beginning of the 19th century marks the beginning of this era. This is when the reputable Romanian national lottery was founded. A turning point for the country was when land-based casinos were legalized. Following this, the iGaming market on the territory of Romanis began flourishing. For that reason, we can believe that casino licensing in Romania has become very popular and thus, in this article, we would like to examine it further.
As far as online casino operators are concerned, in 2010, they become legal. Nevertheless, no authority has been established in order to regulate the market. As a result, the grey market was created since there was no place to acquire a license. Recognizing that this is not a safe and secure environment for the Romanian population, the country established the National Gambling Office (ONJN) to monitor the situation. What is fascinating about the authority is that online casinos were given two options: either to obtain a license from the regulator or leave the market. This move perfectly exemplifies the ambition of Romania to create a transparent market in which each online casino player will be safe.
Currently, both online and offline gambling activities are legal in the territory of Romania. In fact, the country is one of the few EU countries with excellent gambling laws. Therefore, Romanian online casino players are provided with the significant opportunity to try out some of the most promising online casinos in the iGaming Industry and thereby increase their funds. Even though brands do not have the best of conditions, as they are subject to 20% taxes on all profits, operators such as 888 Casino decided to stay and operate in the market. We do believe that this decision was a wise one as the casino has proven to deliver nothing but excellence regardless of the location. Generally speaking, Romania knows how to regulate the gambling industry and thus, you should have no security concerns while gambling.
The Hottest Online Casinos Right Now
It is a widespread agreement that the iGaming Industry is undergoing a change for the better. Currently, online casino players have the amazing opportunity to set up an account at a great number of operators. Regardless of the fact that finding an online casino is not a demanding task, it is difficult to find a brand that will live up to your expectations. However, it is our responsibility to provide you with updates on behalf of the gambling industry and therefore raise your awareness of the most promising online casinos nowadays. In this section, we would like to bring to your attention one amazing online casino which is regulated by the ONJN and two more which we believe deserves your attention. So, without a further delay, let's find out which are these brands.
The first online casino which you should consider playing at is 888 Casino. Having been established in 1997, no one can dispute the fact that 888 Casino knows how to entertain its customers. The operator uses a wide variety of different software platforms with the addition of their own developed software by 888 Holdings. This allows the casino to exhibit a tremendous game library which offers the most thrilling casino games. From a legal perspective, 888 Casino delivers a safe and secure gaming environment as it has various licenses. This indicates the brand's ambition to ensure that each player will feel safe while playing at 888 Casino. Moreover, the online casino is supported by some of the most successful game developers in the industry, meaning that the fun and positive emotions are guaranteed. So, if you are located on the territory of Romania, make sure you pay a visit to the brand's website.
Another team we believe will provoke your interest is Cadabrus Casino. Are you ready to enter the mystical world of Cadabrus Casino and contribute to your bank account positively? Cadabrus Casino is an excellent online casino which has the power to exceed your expectations. The brand hosts amazing promotional campaigns as well as casino bonuses which will appeal to all kind of casino players. There are many things which make Cadabrus Casino stand out. For instance, while playing in Cadabrus Casino, Free Spins are available not only within slot machines. You can but them in the Shop selection in exchange for carrots. All you need to do is to follow the benign Rabbit to his dressing rooms. You can either buy Free Spins, exchange carrots for Bonus Money, or buy a new fascinating outfit for your Rabbit. Sounds amazing, doesn't it?
Lastly, FezBet is a marvellous online casino which wants to increase your revenues, too. FezBet is an innovative online sportsbook and casino. Constantly replenishing its game library with the latest releases from top providers such as NetEnt and Microgaming, rest assured that your entertainment is guaranteed. Gain access to your favorite games faster and make use of various bonuses and activities. Fast payouts, responsive and qualified customer service, and most importantly a secure gaming environment are waiting for you. For that reason, we genuinely encourage you to activate your account today and start your winning journey at FezBet.
News related to Romania Casino License
The Beautiful Country of Romania
Romania is a fascinating country, located at the crossroads of Central, Eastern and Southern Europe. The country has a rich history and also it is a place you definitely need to visit if you are into travelling. There are many reasons why you should visit Romania. For instance, did you know that visitors in the country might spot Europe's largest mammal? The Eastern bison was nearly hunted to extinction, but recently, it has been reintroduced to several Eastern European countries, including Romania. What is more, Romania is one of the best places around the globe for 4G speed, occupying an impressive fourth place out of 78 nations. Users in the country can expect a speed of 35.61 Mbps on average, which will undoubtedly make your gambling experience more positive and faster. Besides, for those who love drinking coffee, did you know that Francesco Illy, the founder of the Italian coffee roasting company, was actually born in Timisoara, Romania. All in all, there are many intriguing facts of the country you might not be aware of. For that reason, we encourage you to read more about the history and culture of Romania and list it in your travel diary.
Playing at a Romania Licensed Casino Has Many Advantages
Casino licensing in Romania has numerous positive sides. The most striking advantage of playing at a Romania licensed casino is that online gambling is completely legal. In order for a particular operator to offer its services to Romania residents, it must hold a Romanian gambling license. By doing so, the government of Romania ensures that players will not be legally allowed to play at an offshore casino (one that is registered in a foreign jurisdiction). These strict regulations mean that Romanians take gambling very seriously and thus want to prevent punters from experiencing its negative effect. In other words, the National Gambling Office will do everything possible in order to ensure that you will have positive gaming experience.
There are many other positive sides of playing at an online casino regulated in Romania. in particular, bonuses and various promotional campaign are waiting for you. Due to the fact that there are enough of the best online casino operators worldwide, you can expect the most attractive casino products and the most stunning promotional campaigns possible. However, this is not everything you can expect from an online casino in Romania. If you are on the territory of Romania, rest assured that online gaming platform there will provide you with the most common and preferred payment methods in Europe. Choose either Visa, Mastercard, Skrill or Neteller and set your deposit limits.
All in all, there are many favorable sides of plating at a Romania-regulated online casino. Apart from the safe and secure gambling environment, you will be provided with, you will have the significant opportunity to experience first-hand the products of the most reputable game developers in the iGaming Industry. Therefore, we purport it is a must to give them a go while you are in Romania.
National Gambling Office's Anti Fraud Policy
Romania undoubtedly regulates both online and land-based gambling activities properly. Moreover, the iGaming market there is developing every single day. After the laws, governing the iGaming Industry in Romania, were issued in 2015, there was a 70% spike in gambling revenues. Most importantly, Romania punters feel secure when gambling because they share the view that the National Gambling Office is doing flawless work.
In order to prove this statement, the National Gambling Office has created a blacklist, which enlists gambling websites that are not licensed in Romania. In 2018, there were 1,045 blacklisted websites and their number continues to grow. This move evidences that the National Gambling Office has a strong Anti-Fraud policy as it does not allow operators which are not licensed in Romania to operate lawfully.
Additionally, the ONJN has a well-developed anti-fraud policy, which does not allow hackers to make use of your sensitive information. Moreover, money laundering is also dealt with, meaning that it is highly unlikely for such illegal activities to take place in a ONJN-licensed online casino operator. In other words, casino licensing in Romania offers such high protection to online casino players that it would be unreasonable for them to have second thoughts about the gaming environment and its legality.
What can the National Gambling Office Do for your Online Casino??
The National Gambling Office is the body responsible for licensing the online casino operators on the territory of Romania as well as regulating and monitoring the gambling activity. The authority is accountable for technical surveillance, monitoring and supervision of games of chance via communication systems such as the internet, mobile and landline services. What is more, a license granted from the National Gambling Office is the only way in order for an online casino operator to operate lawfully in Romania. For that reason, it is of utmost importance to secure one.
Additionally, all famous and respected game developers collaborate only with licensed casino operators. For that reason, if a particular brand happens to have a license from the National Gambling Office it will mean that it will boast a massive game library which will potentially attract a greater number of casino players. Besides, with more game variety comes the opportunity for more exciting promotional campaigns. Most importantly, you can rest assured that these deals will be fair and not with predicted outcomes. Therefore, we encourage you to always make sure that the casino you are gambling at has a license from a reputable authority such as the National Gambling Office.
Casino Licensing in Romania: Player's Protection
Player's protection is one of the most important things to consider when running an online casino. Every player needs to be sure that their sensitive information will not be shared to third parties and that they safely leave their personal information with the casino. For that reason, each online casino that we have reviewed is licensed and regulated by a respected authority and therefore take player's protection very seriously. Likewise, as the National Gambling Office is one of the strictest regulators worldwide, we can expect an unparalleled level of players' protection.
The authority focuses mainly on user identification, protection of funds, and marketing regulations. The rules imposed by the ONJN guarantee that Romania is a safe and secure place to gamble. This is because each promotional campaign in Romania has unambiguous terms and conditions. With such level of security, we genuinely advise you to check our list with certified operators as these can make a significant contribution to your bank account.
National Gambling Office Contact Details
Email: relatii.publice@onjn.gov.ro
Website: www.onjn.gov.ro
Quick Reference to the Major Licensing Jurisdictions covered by CasinoDaddy
1.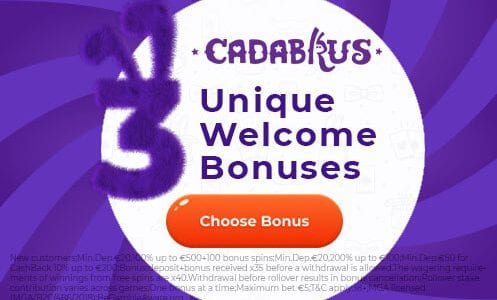 True quality brand hot in 2020!
3,000+ games by top developers
Great variety of casino bonuses and weekly promotions
Graphics & Gameplay - 100%
2425
2.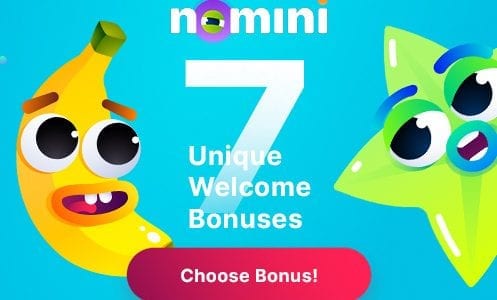 Fast money transactions
Licensed gambling
Several accepted currencies
Graphics & Gameplay - 96%
7029
3.
More than 3000 games from top-tier software providers
An excellent story line, superior simplicity and visual excellence
A light speed fast site, to power a hassle free gaming experienc
Graphics & Gameplay - 95%
8218
More than 3000 games from top-tier software providers
An excellent story line, superior simplicity and visual excellence
A light speed fast site, to power a hassle free gaming experienc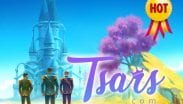 Graphics & Gameplay - 95%
Instant-play is available
Fully compatible with all mobile devices
Provides amazing gambling games from quality developers like Microgaming and NetEnt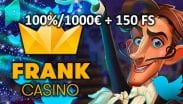 Graphics & Gameplay - 99%
24/7 live chat, phone, e-mail
Weekend Free Spins Giveaway
Mobile friendly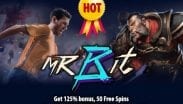 Graphics & Gameplay - 97%
Constant Cashback on every spin!
Tons of promotions for loyal players
Things seem to work nicely all around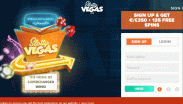 Graphics & Gameplay - 95%
Vip Program & Tournaments
2000+ Games from 30 Providers
24/7 Support in English, Deutsch & Russian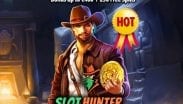 Graphics & Gameplay - 92%
Generous Welcome Package
2000+ Games From Top Providers
Tiered Vip Programme With Weekly Awards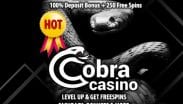 Graphics & Gameplay - 92%