Slots – The Ultimate Online Slot Playing Guide
CasinoDaddy.com has done extensive research and it is proud to present you with the most detailed slot guide than can be found online
This comprehensive section of our site covers all important topics about slots. We have classified these popular casino games by popularity, type, number of reels and Return to Player(RTP). We have included a distinct classification by the number of paylines, volatility and features. You will find out what are the best games based on the year they were launched. As you know, pokies come in many themes – we left no stone unturned and come up with a way to analyze as many themes as possible.
Our teams went above and beyond in negotiating a couple of free spins offers on the most popular slots – make sure to check them out. We have a dedicated section on this page that will let you know more about your favorite game providers. Last, but not least, take a look at our slot playing guide!
The Hottest Online Slots Right Now
Online slots have become the most popular form of entertainment for online casino players. For that reason, all reputable online casino providers do their utmost in order to create exciting and second to none content which will attract as many punters as possible. Nevertheless, what is important is to be able to distinguish which game deserves to be given a go and which not so much. Below you can see a list with the hottest titles, currently in the iGaming Industry – of course, in our humble opinion.
Highest Ranked Slots by CasinoDaddy.com now
SHOW MORE
The Ultimate Online Slots Playbook – Fresh Reviews
At this segment of our website, you will find all the new slots and video slots available on the market. We have listed all of the amazing games which are issued by industry industry-leading developers like Quickspin, NetEnt, Microgaming, Evolution Gaming, and Playtech. Additionally, we have listed all of the best features of each slot game, the bonuses one can claim and most importantly the Return to Player percentage of each game, and all experienced slot players know that this stat is extremely important. Moreover, our guides are filled with useful information regarding the methods of deposits one can use to deposit and withdraw funds, as well as info regarding what the best tactics are when playing the particular slot. Ultimately, our slot guideline is designed to help players find the slot game that best suits their needs and preferences, with a brief description of the pay lines, reels, and features of each game, players get helpful insight into each slot. Read our new slots November 2020 calendar for more info!
Crystal Dawn Slot is a one of a kind slot game created around a fantasy theme, and it has been specially designed by Microgaming in a collaboration with their partners from Bla Bla Bla Studios. Crystal Dawn Slot has some state of the art graphics which contribute to an amazing game experience, with a total of 5 reels and 15 pay lines, you can amass a wide range of winning opportunities if you choose the right betting strategy. At the moment, this slot game does not have a fixed RTP percentage, but the number has been floating around 95-96% which is the standard for most recently released slot games. Overall, this is a quality slot produced by a renowned game developer, which is filled with all sorts of amazing features and will not disappoint.
Silk Dynasty is a unique slot game that comes with a variety of bonuses, skills, and promotions that you can take advantage of. This slot has a 5 by 3 traditional grid which most slot players will be familiar with, as well as 40 pay lines that are put in place to open up a variety of new winning opportunities for you. Furthermore, at this game players are allowed to bet from as little as $0.20 and the maximum bet one can place is $20, but the most you can receive from this slot is $4,000. Additionally, this slot game has an RTP percentage of 96% which is considered to be medium to high with respect to volatility, however, it is normal for such slot games. Overall, we can say that this is a quality slot game that is suitable for all types of players and provides you with a truly amazing gaming experience filled with Wilds and Scatter features.
Gonzo's Quest VR Slot: This exceptional slot game was designed by the one and only NetEnt, who have time and time again proven they are one of the best when it comes to producing quality slots. Gonzo's Quest is undoubtedly a fan favorite slot, with a layout of 5 reels and 3 rows, it a true classic, players have 20 pay lines which are placed to accumulate countless winning opportunities, in some cases players can win as much as 2500 times their initial stake. Moreover, players can bet between as little as $0.20 and $50 per spin, therefore this game is quite suitable for all types of players. Overall, this quite the spectacular slot game with an RTP percentage of 95.97% placing it in the middle of the pack, players will inevitably enjoy an amazing gaming experience filled with lots of Wild and Scatter bonuses, as well as Free Spins.
Mega Vault Millionaire Slot – Once again Microgaming has done it! They never fail in their quest to deliver top-notch slot games to players from all around the world, and this one is fully compatible with all iOS and Android devices. With 5 reels and 3 rows, this is a truly classic slot game, which targets players who prefer to bet low, as it allows players to bet from as little as $0.25 up to $6.25 only. Additionally, the game has 25 paylines that let you amass a wide range of winning chances, there are also countless Scatters, Wilds and Free Spins features that give players a competitive advantage. Ultimately, we can confidently say that this is a truly exceptional slot game that has a progressive jackpot aimed at the loyal slot players, and with an RTP percentage of around 96%, this game is perfect for all types of players.
The one and only Quickspin are back at it again, which are one of the top-notch game developers on the market who have designed a unique slot game in Crystal Prince. This slot has a 6 by 8 design that gives players up to 48 pay lines which can lead to winning combinations. Moreover, this game is suitable for all types of players as it allows you to bet from as little as $0.20 up to $100, players can trigger lots of winning combination using the Wild Frost Wild and the Wild Multiplier. To conclude this slot game has an average RTP percentage of 96.04%, therefore players can expect to lose a bit, but if the big payout comes your way you will enjoy a big boost.
This unique slot game – Rise of Athena – has a Greek theme that is designed by the one and only Play's Go, who is one of the best at designing top-notch slot games. In addition, this slot has a 5 by 3 grid which is perfectly suitable for all types of casino players from all around the globe. Additionally, this slot game holds an RTP percentage of 96.04% which is the average compared to the majority of other slot games on the market. Ultimately, this slot game is fully compatible with all mobile devices including iOS and Android alike, which makes it ideal for players who wish to play from anywhere.
Beat the Beast – Griffin's Gold Slot: We have no doubt in the abilities of Thunderkick studios when it boils down to designing top-notch slot games, this one of a kind game features an Ancient Egypt theme that is a true pleasure for the eyes. Furthermore, this slot has a 5 reel, a 3-row design that many players are familiar with, and it allows players to bet from as little as $0.10 up to as much as $100. However, this game only offers 9 pay lines which limit the number of winning opportunities that one can trigger, however, there are countless combinations and Scatter, Wilds symbols that can help you trigger massive wins. Ultimately, with an RTP percentage of 96.14%, this slot game is like the majority of slot games with medium-high volatility medium-high volatility rates, and their platform is fully compatible with all mobile devices.
Syncronite Splitz is a unique Yggdrasil video slot that has 6 reels and 3 rows that let players generate up to as many as 729 ways to win, that is all thanks to the amazing mechanism of Splitz. In addition, using all of the features such as the Wilds, Scatters and bonuses, you can generate as many as 21,168 winning pathways. Furthermore, this slot game is perfectly suitable for all types of players as you can bet from as little as $0.10 up to as much as $10. Additionally, this game holds an RTP percentage of 96% which is considered to be in the middle of the pack which makes this game ideal for beginners and veterans alike, and the best part is that Yggdrasil has made this slot available on all mobile platforms including iOS and Android.
At the moment, you could say that Yggdrasil is on top of their game when it comes down to the production of slot games, as they have been on a row. At this one of a kind 5 reel slot game, there are more than 243 betways that can accumulate a wide range of winning opportunities for you, not only that but using the bonus Wilds and Scatter features players can generate more than 59,049 winning combinations. BountyPop is perfectly suitable to be played by any type of player as you can bet from as little as $0.20 up to as much as $20, and the maximum amount one can win is $1,100,000. Overall, this is a truly special slot game with an RTP percentage of 96% that is perfectly suitable for veteran players and beginners alike.
Slots with Highest Return to Player Reviewed by CasinoDaddy.com
SHOW MORE
Jumanji: Jumanji is a famous classic adventure movie and now all of its fans have the opportunity to play a slot game based on the film thanks to NetEnt. The game packs lots of action and adventure into the reels, as well as bonus features that are similar to the film and a mini-game, taking place on an approximately identical board to the one from the movie. In other words, the slot brings the magic of Jumanji back to life, so it is well worth playing.
Anchorman: The Legend of Ron Burgundy – Anchorman: the legend of Ron Burgundy is inspired by the hilarious Will Ferrell movie. The game is jam-packed with entertaining bonus games and many opportunities which can increase your revenues in less than no time. By and large, Scientific Games has done an amazing job bringing Anchorman to life as an online casino game.
Mega Moolah: Mega Moolah is a 25-pay line progressive slot running on the Microgaming software platform. This game is particularly important for Microgaming as it is the first to feature several progressive jackpots along with brand new ways through which they can be obtained. Generally, an adventurous game, which guarantees much excitement and fun, it can satisfy even the most demanding online casino player.
Deal or No Deal: Inspired by the famous TV game show, this is a Gamesys creation. The main objective of the game is also the same as in the original show. Win as much money as you can both on the reels and though the many bonus features, inspired by the game. Try your hand at the famous TV game without having to leave the comfort of your home.
Monopoly: Money in Hand – Judging by the name this creation is inspired by the Monopoly board game. Who doesn't love playing Monopoly with their family in order to let off the steam? Moreover, the game has 5 reels and 10 lines. Even though it is not that fascinating in terms of theme and design, as there is nothing unpredictable you can expect, the title stands out with its amazing features such as the double bet feature, which is one of the most attractive aspects of the game.
Bruce Lee: Fire of the Dragon – Experience first-hand the exciting action in the iconic Bruce Lee Fire of the Dragon's slot game across 5 reels and 80 pay lines, delivered by WMS. This fascinating slot follows the journey of the renowned martial artist Bruce Lee to become the Jeet Kune Do master we know. Likewise, the game also offers traditional Chinese music as sound effects and amazing winning potential.
Laser Fruit: A standard 5 reel and 243 ways to win the game, created by Red Tiger Gaming, it turns a traditional fruit machine into an amazing neon-infused game. The game offers unique game design but what will attract players is the potential to encounter a big cash reward. The most positive aspect of the game is the fascinating feature, which increases the potential to win from 243 ways to massive 60,466,176 ways.
Fairytale: Red Riding Hood – NetEnt has packed the timeless tale of Red Riding Hood in order to create a truly spectacular slot. Join Red Riding hood on her journey through the forest and turn yourself into a winner. The video slot experience is imbued with the provider's magic you are familiar with- stunning graphics, generous payouts, and fantastic sound effects.
Gonzo's Quest: One of the most thrilling games designed by NetEnt, it is inspired by the historical character Gonzalo Pizarro, who is a real Spanish conquistador. The game features a thrilling 3-D animated version of the explorer going on an adventure to find the fictional lost city of gold Eldorado. A beautifully designed slot, offering an ambient and impressive sound, this might happen to become your next favorite casino slot.
Starburst is a legendary slot that has dominated the industry for years. This 5-reel, 3-row video game has an abundance of exciting features such as Win Both Ways and the expanding Starburst Wild. Furthermore, the potential for a huge win is astronomical. The majority has become so popular within casino players because of its simplicity. So, if you are looking to learn the ropes on online casino gaming, trying out Starburst will be a wise decision.
New Slots 2020
Each month we review and add the most interesting new slot releases that come to market. Players looking for the new trends in online slots will find these pages particularly interesting. Follow the hottest new slots in 2020 with us and most interesting new slots 2021
The Different Online Slot Types
The various types of online slots explained in detail.
To the inexperienced eye, it appears that there is no obvious difference between one slot and another. Nevertheless, this is not the case. As a result, understanding all details of a game is of immense importance in order to have a positive gaming experience. Slot machines are amongst the favorite spare-time activities amongst online casino players. Picking the right device, however, is an extremely difficult task and for that reason, our team of experts in the iGaming Industry is here to assist you. Below you can familiarize yourself with different online slots types.
Let us start with progressive jackpots. Have you ever wondered how to become an overnight millionaire by playing casino games? If so, then progressive jackpots are the perfect way to achieve your ambition. Generally, these represent a group of slot machines, which pay out a joint jackpot. But how exactly do progressive jackpot work? Progressive jackpots at online casinos are connected to other progressive jackpot games on the Internet. This means that with a much greater prize, comes a much greater house edge. In fact, the odds of you winning a progressive jackpot prize are similar to the odds of winning the lottery. Be that as it may, no one can dispute the fact that progressive jackpots generate some of the biggest wins. Progressive jackpots are always a favorite of ours, just because of the opportunity to win life-changing amounts of cash. Some of the most popular progressive jackpot games you will find on the market are Mega Moolah by Microgaming and Mega Ball, created by Playtech.
Mega spin slots are yet another type of online slots. These perfectly exemplify how the iGaming Industry is evolving. A player can play from 3 to 9 games simultaneously. Up to 45 reels in all the games start spinning, meaning that the chances of winning and hitting a jackpot increase significantly. Most frequently, 3-reel slots are played in mega spins, however, there are some exclusions as well.
Moving on to 3D slots, players find them appealing as they offer punters a realistic and exhilarating gaming experience. There are many things that make 3D slots stand out from the ordinary slots. In particular, they come with great content such as animated objects, improved visual effects, and a neatly designed interface. Lastly, rest assured that you do not need to wear special glasses like when you go to the movies to see a 3D film. All you need is patience and a comfortable place where you can start betting. Examples of 3D slots you might want to experience first-hand are Buffalo and Sirens.
A further slot type is mobile slots. Technology is spreading its wings rapidly, meaning that there is no need to stay at home when you want to place some bets on your favorite online casino game. Imagine waiting for your friends for a while. Fortunately, nowadays, you can attempt to increase your funds from your mobile device. Most reputable online casinos feature HTML5 slots, making slots more accessible than ever. Additionally, even though the mobile screen is way smaller than the one on your PC, rest assured that each mobile game will look awesome on your mobile device.
Lastly, let's not forget the ordinary video slot machines. Video slots are basically computer software that represents the reels spinning and the symbols lining up. Video slots are great because they offer a wide variety of exciting and interactive features such as Free Spins, which can increase your revenues in less than no time. For that reason, video slots are the most popular type of online slot machines.
Online Slots by Number of Reels
The spinning symbols on the front of the machine are called "reels". They used to be large hoops made from metal that physically spun inside the machine, but now they're usually just for show. In fact, on most modern slot games, these reels are just video screens.
Traditional old-school slot machines have three reels, but more advanced slot machine games use five reels. The additional reels make it possible to have even larger jackpots because it's correspondingly harder to win on a game with the additional reels.
You can read more about the different number of reels here: Online Slots by Number of Reels

ONE REEL SLOTS

See All

THREE REEL SLOTS

See All

FIVE REEL SLOTS

See All

SEVEN REEL SLOTS

See All

NINE REEL SLOTS

See All
When you look at a slot game, you watch the reels spinning. But does anyone actually know how the reels function in slots? To begin with, a reel in slot games is the vertical positions on the grid, which are spun following a wager, and different symbols land on them every time. Each slot game has reels, which is one of the most important aspects of it. By and large, spinning the reels is what you are doing all the time. In our humble opinion, the number of slots reels does matter.
For example, there are 3-reel slots. These are way simpler, and most come with the base gameplay without offering any special features. If you are a rookie in the iGaming Industry, starting with 3-reel slots might happen to be a wise decision. Why so? Well, when playing 3-reel slots you are more likely to form winning combinations since you merely need to line up 3 of the same symbols on a pay line.
If you want a more complex and intricate experience, then 5-reel titles are by far the best option for you. 5-reel slots are the most common type of slot games out there. They offer exciting opening videos, eyebrow-raising animations, and many other features that you make your gaming experience more exciting. Put it simply, this type of game comes with many features and they include an abundance of different themes.
Last but certainly not least, for those who want to test the limits of their adrenaline, 7-reel slots are a perfect choice. Numerologists believe in the luck behind the number 7, but do you think that it can contribute positively to your bank account. 7-reel slot machines are something of a new phenomenon and they are not that widespread as the above-mention alternatives. In terms of the design of the game, it will allow you to encounter a small win, because the more reels, the more chances of becoming a winner. Even though that there are not many 7-reel slots, the online casino industry is growing every day, meaning that it would not come as a surprise if we happen to play more 7-reels slots in the near future
Finally, it is completely up to you to decide whether to play a game with more or fewer reels. Every online casino player has a different definition on behalf of which slot is better. Some of them prefer simple gameplay, whilst others want to make use of stunning features and more opportunities to win. If you are not certain where to start, check out our articles, from which you can get to know more about the latest releases on the market. We constantly research the market, and we are happy to do so, in order to work out which are the best new slots you can try out.
Slots Organized by the Return to Player (RTP)
A key feature of any slot is the built-in probability of winning in the slot itself. The detailed analysis you can see on our Online slots by their return to player page. Players seeking to maximize their probability of winning and get longer playing times should check our Slots with Highest Return to Player page.
The most popular slot return to player categories are in the table below:
There are many different alternatives in order to assess a particular online slot. For example, you may want to play a game because of its theme, special features, or the number of reels. However, some online casino players do prefer to play a slot game based on its RTP.
If you have been playing slots for a long time, you have probably heard the term RTP. But do you know what exactly does the term mean? RTP stands for Return to Player and it represents the amount of slot pays back to the player over a large number of wins, usually expressed as a percentage. For instance, a slot with an RTP of 96% will give you back $96 for every $100 that goes into it.
What it is important to take into account is that this number is calculated based on a huge number of wins. Moreover, there is complicated math behind the scenes. Setting up an RTP is a time-consuming process and it gets harder if the game is more elaborate. For example, if there a slot offers many features and a great number of pay lines, a game developer will need to work it out in such a way that the game will return exactly the percentage expected.
Likewise, the higher the RTP, the better the deal for the casino players. Most online slots have significantly high RTP. Online slots that have less than 95% are usually considered as bad, for that reason you should aim to play games with higher RTP as this will guarantee you bigger wins. Some games you might want to make use of include titles such as Uncharted seas (98,6%) by Thunderkick, Chess Mate (98,7%) by MultiSlot, and Mega Joker (99%) by NetEnt. Nevertheless, keep in mind that this list is not conclusive, meaning that there are many other online slots with tremendous RTP which can turn yourself into a winner.
In a nutshell, a slot will always be designed in a way that will give back the percentage of the total money that goes into it. Generally, the best playing slots are the ones, featuring a high RTP. This is because, the higher the RTP is, the smaller the house edge is. There are games with different RTP, so make sure you choose your game carefully. If you have some issues, do not hesitate to pay a visit to our website from where you can gain more information about different games on the market.
Online Slots by Number of Paylines
Main Page: Slots by paylines
Being familiar with each factor of online slots is pivotal if you want to have a positive gaming experience. Among the many aspects when considering which online slot to play, paylines play a significant role. Slot Paylines are the horizontal lines, which start from the leftmost reel to the rightmost reels. The winning combinations have to line up along these lines in order for the player to win the slot game. In other words, a payline is a pattern on the reels, showing whether you have managed to score a winning spin or not.
Each game comes with a certain number of paylines and they always follow the same pattern. In order to form a winning combination, a game will usually require you to spin a given number of symbols on the paylines. Bear in mind that a combination has to start from the leftmost reel. This means that a winning pattern cannot start on the third reel and progress along with the fourth and so on.
Nowadays, online slots usually have between 1 and 50 paylines. The sole purpose of the additional paylines is to provide you with a better chance of scoring winning combinations. More excitingly, there are slot games that feature adjustable paylines. These will typically allow you to select a specific number of lines to bet on. Fixed paylines, on the other hand, require you to bet on all paylines.
In general, playing with more active paylines is better than with fewer. There is a reason why there are paylines and it is to help you score more winning combinations. Reducing the number of paylines will result in you having a lower chance of winning. Be that as it may, it is completely up to you to choose a game with more or less active paylines. Our general advice for you, however, is to play responsibly and always to assess correctly an online slot.
Online Slot Volatility and Variance
Main Page: Online Slots Volatility and Variance
Variance and slot volatility are basically two terms that refer to the exact same thing. The level of volatility tells you how often you are likely to land a winning combination, bonus rounds, and cashouts on the reels. Higher volatility slots have big wins and high rewards but winning combinations land rarely, thus leading to a higher risk of not landing a win and losing out a bunch of money. They usually vary from the RTP significantly. Lower volatility slots have small wins, that land winning combinations much more frequently and give out results closer to the RTP of the game, thus meaning longer sessions, higher chances of landing a win, and lower risks of going bankrupt. Choosing between those two types of slots is totally based on personal preference. If you like taking risks, spending more money on bets, then higher volatility slots are a good choice for you. While if you are a player that likes to play it safe, not overspend too much of your balance, and like the thrill of landing even smaller amounts of wins, then lower volatility slots are your top pick.
The volatility is determined by the RNG of the game. However, game developers rarely give out this information and disclose any details. Fortunately, there is a way to determine the volatility of a slot on your own. Usually, the playthrough gives out the level of volatility, but it is a little risky as you need to spend money to find it out. It is better to use free spins bonuses or to play demos of the game beforehand. Another way to have an idea of what the volatility of the slot game might be is to take a look at the games' paytable. Usually, if the offered cashouts and jackpots values are high, or the difference between the highest wins and max bet levels are around 50 times larger, this leads to a medium to high volatility, because those prizes are certainly not going to be awarded frequently.
Provided the wins are not as high, and the difference between the bet and cashouts levels are slightly small, then the slot probably offers more frequent hits, thus leading to lower volatility. Keep in mind though, that there is an exception to this rule if the jackpot of the game is progressive and it reaches quite a big amount, while the payouts are rather low, this might imply lower volatility. No matter which one you choose, high or low volatility, remember that the most important thing while gambling is to just have fun, enjoy entertaining sessions, and beautiful HD slots.
Best Online Slots by Year
Main page: Best Online Slots by Year

THE BEST SLOTS IN 2020

See All

THE BEST SLOTS IN 2019

See All

THE BEST SLOTS IN 2018

See All

THE BEST SLOTS IN 2017

See All

THE BEST SLOTS IN 2016

See All



THE BEST SLOTS IN 2015

See All

THE BEST SLOTS IN 2014

See All

THE BEST SLOTS IN 2013

See All

THE BEST SLOTS IN 2012

See All

THE BEST SLOTS IN 2011

See All
Over the years these virtual gaming machines have changed drastically, starting from their designs and features to graphics and details. The themes range from Animal, Superheroes, Underwater, Wild West, and much more. All of their designs are made with better graphics, 3D animations, and HTML5 technology, instead of the old dying in 2020 Flash. With the adoption of the HTML 5 standard, the games are now compatible with more devices, like mobile phones, and tablets, are much more secured, and have the best quality and fast loading times. More and more slots features are being added to the gameplay, such as Free Spins, Multipliers, Bonus Buy-in, Bonus Rounds, Progressive jackpots, and much more, and software companies keep coming up with new and more exciting features to add to the games. The slots developed have much more active pay lines and winning combinations. We now have cluster pay slots and slots with numerous pay lines, as well as higher RTP slots with RNG that makes sure the gameplays are random and fair.
Best Slots in 2020 are considered to be Starburst, Bonanza Megaways, Book of Dead, Gonzo's Quest, Mega Moolah. They each have a high return to player rate, their own unique themes, impressive designs, higher cashouts, more detailed elements, quality features, outstanding artwork, illustrations, and soundtracks. In 2020 the main aim of software providers is to keep adding interesting, fun bonus rounds, features, make better, more realistic graphics, and make the slots compatible with all software systems like Android, iOS, Windows, and Blackberry.
Best Slots in 2016 was the year of modern slots machines, branded multi-line video slots, and new skilled-based games. Such great names were Dead or Alive 2 by NetEnt, Tiki Vikings by JustForTheWin, Ruby Casino Queen with gems-theme. One of the top slot providers that keep spoiling gamblers with new content regularly was NetEnt, Microgaming, Playtech, and Yggdrasil.
Best Slots in 2010 were some amazing slots names we would never forget and gamblers enjoy playing to this day, like Wheel of Fortune, Monopoly, Hot Shot. There were lots of new video slots machines, like Star Trek from WMS, and Fireball from Bally Technologies. Wheel of Fortune by IGT is the first game to carry a popular theme, it was something new and exciting, with a Mini Wheel Bonus and Triple Extreme Bonus. Players love spinning the wheel to this day and compete for the big cashout prizes the game has to offer.
You can read more detailed reviews of the best games and their software providers on our detailed software providers section at CasinoDaddy.com. As well as more about the in-game features and themes down below. Check them out now and choose those virtual machines that you like the most and suit your needs the best!
Online Slot Features
Main page: Online Slots Features
Free Spins is one of the most common features providing you a certain number of free spins to boost your chances of landing a winning combination. It can be triggered in a variety of ways, such as landing a certain amount of scatters, bonus, or free spins symbols lining up across the reels. Free Spins are usually played at the same total wager you have bet in the round that triggered them, but some offer a multiplier. Free Spins rounds sometimes come with a Retriggering feature, meaning you can win more additional free spins.
The Autoplay feature is a completely automated way to play a slot machine. You can activate it in-game by hitting the 'autoplay' button. Once activated, the machine will play through spins over and over again automatically, showing you the results after every spin and then moving on to the next one. It is a quicker way to play through the game and get to access bonus rounds. The Autoplay feature is a good way to manage your budget as it comes with a stop-loss trigger, which means you will not be overspending.
Multiplier feature is a chance to multiply your winning in-game by a certain amount. The multiplier usually ranges from 2x up 10x, but in some games it can reach up to 1.000x, 2.000x, or x10.000. It can be triggered by certain symbols on the reels, such as wilds and scatters, or be a part of certain bonus rounds or other bonus features, like Free Spins. Multipliers provide the largest win potential and can unlock some truly massive wins. In some games multipliers are increasing and you can trigger higher multipliers during rounds. Some multipliers apply to your winning, while some apply to your spin wager. Either way, Multipliers are a great gift to earn in-game and bring much bigger potential wins.
Bonus buy-in feature lets you buy Free Spins, or other in-game features, during gameplay with your current casino account balance. It is a new hot trend amongst gamblers that triggers the bonus rounds that usually have much higher cashouts and insane amounts to be won. Some bonuses even include Jackpots. The price of bonuses varies between different games but usually, costs 100x your bet. With this feature you no longer have to wait to eventually play the bonus rounds, you get to jump right into them and compete for the biggest payouts available.
Gamble Feature offers players to gamble their winnings for a chance to either double them or lose them all. Usually the Gamble Feature is represented by a mini in-game where you need to put your predictions on a drawn from a deck card, what color the card will be, or whether the next card will be higher or lower. The Gamble Feature gives you a 50/50 chance. Even though there is a chance of losing all, winning is quite appealing as you double the amount and receive quite good higher sums.
Online Slot Themes
Main Page: Online Slot Themes
Slots come in many shapes and sizes and more importantly, in many themes. It is always fun to play a new type of slot machine with a unique theme and matching designs, in-game elements, and soundtracks to get you into the gameplay and the atmosphere. Many popular themes are covering Asian slots, Movie slots, Jungle slots, Ocean slots, and much more, that capture the attention of players and keep them coming back for more. As well as slots for special holidays and occasions, like Christmas slots, Irish Slots, Easter Slots, and Halloween Slots. Let's have a look at some of the most popular slots themes!
Egyptian slots are a very popular slot theme represented by many software developers, taking players to an adventure through the Ancient Egyptian temples, pyramids, and ruins in search of untold treasures. The gameplay takes place into Treasure Rooms or Egyptian deserts with graceful tombs, beautiful Egyptian statues, and pillars. Symbols on the reels are represented by Egyptian artifacts, like ankhs, golden scarabs, lotuses, The Eye of Ra, and jewels. Other symbols include goddesses and gods from the Ancient Egyptian mythology, such as Horus the Falcon God, Sobek the Alligator God, Maahes the Lion God, Anubis the Jackal God, and Cleopatra. The atmosphere, the soundtracks, the symbols on the reels, and the in-game elements all contribute to the Egyptian theme and make the player feel like a part of the adventure while spinning the reel and winning big cashout prizes from treasures.
The animal-theme is vastly used, well-developed, and quite popular in the gambling industry. Lots of players love animals and like seeing them come to life on the reels. Many slots machines use next-gen graphics and animations to bring your favorite animals to life, as they look quite realistic and detailed. The slots feature a variety of symbols with cheerful animals and wild creatures, ranging from Kittens, Rabbits, Penguins, Wolves, Zebras, Lions, Panthers, Exotic Birds, Frogs, Reptiles, Jungle beasts, Mythical creatures, Ocean habitats, and Circus animals. The backgrounds represent beautiful landscapes of Jungle wilds, African savannahs, Forests, North American wilds, Arctica, and other animal habitats. Animal slots are quite fun to play and enjoy, with big cashouts and bonus systems.
Marvel Themed Slots are a total hit in the gambling community. Every comics fan who likes to gamble can enjoy their favorite Marvel Avengers comics characters and superheroes on the reels, such as Thor The Mighty Avenger, Captain America, Iron Man, Elektra, Batman, The Incredible Hulk, Spiderman, and X-men. The Marvel slots are equipped with relevant symbols, sound effects, and video clips, that fully reflect the original comic/movie atmosphere. On the reels, you can spot not only the characters, but their weapons, capes, rivals, costumes, gear, and other storyline elements from the comics. They truly are fun to play for both Marvel fans or players who just enjoy a fantastic, superhero, battle atmosphere.
Spooky slots are designed for all supernatural or horror fans. They are quite common and much played around Halloween. The slots represent a creepy atmosphere with matching mystical soundtrack, taking the players into haunted houses, spooky parks, enchanted green forests, or horror chambers. Representing monsters, zombies, witches brewing potions and casting spells, and many more spooky themes. On the reels you can spot skulls, vampire's teeth, brewing stands, carved pumpkins, crows, bones, graves, black cats, spiders, and many other creepy elements. What better way to celebrate Halloween or Friday the 13th? These spooky slots have a great scary atmosphere, with matching detailed and animated designs that every spooky fan would love.
Free Spins Offers for the Most Popular Casino Slots
Starburst is 5 by 3 reel video slot with 10 active pay lines, running on the NetEnt software platform. The game is relatively simple and has a cosmic feel to it. The reel symbols include 5 different lit jewels, a lucky red 7, and a bar. The winning combinations are realized both ways, from left to right, and the opposite, which effectively doubles the 10 pay lines to 20, granting you higher chances of landing a win. When landing a winning combination, Arcade light effects appear, such as a blast of light and electrifying sounds, making the win even more exciting and giving the game a thrilling rush touch. Starburst includes several exciting features, such as expanding Starburst Wild that activates a bonus round with 3 Free Spins, granting you a chance to win re-spins when landing more wild symbols during the game. The RTP of the game is 96.06%, with bets ranging from $0.10 to $100 per spin. The maximum win available is 500x your stake, making it a highly rewarding slot. The highest amount ever won from Starburst is 50,000 coins – grab your Starburst free spins here!
Gonzo's Quest is a 5 reel slot machine with 20 pay lines, powered by Netent. The game has a Mayan-theme and is based on the story of conquistador Gonzalo Pizarro (Gonzo) on a quest to find El Dorado, the lost city of gold, through the Amazon jungle. Gonzo's Quest starts with a short intro of the story and the main character it is based on. The reels are set in the Amazon jungle, viewable in the background, and include symbols, such as snakes, birds, alligators, fishes, and symbols representing fire, moon, and health. The wild symbol is a question mark, acting as a substitute. And the scatter free fall symbol awards you 10 Free Spins. The game has an Avalance Feature, where instead of spinning the reels, the symbols will fall down and disappear, making way for new symbols to fall into their place. As a result, the multiplier increases and can reach up to 15x your stake. The RTP of the game is 96%, with bets range of $0.20 – $50. Gonzo's Quest also has a jackpot of up to $2,500. Overall, the game has a quite good storyline, interesting gameplay, and astonishing features to enjoy – click here for free spins on Gonzo's Quest!
Book of Dead is a slots game brought to you by Play'n Go, with 5 reels and 10 active pay lines. The game has a mythical Ancient Egyptian-theme, following an explorer named Rich Wilde in a quest to find the ancient artifact called Book of Dead. According to Egyptian folklore, this artifact was created to help the departed Pharaoh navigate his way through the underworld and find rest in the afterlife. The reels in the game are set in an ancient burial chamber. The low-value symbols are Q, J, 10, K, and A. While the high-value symbols are Horus, Anubis, and Osiris. The wild symbol is Rich Wilde himself, awarding you up to 500x times your stake. Landing Rich Wilde symbols filling the reel, grants you a fixed jackpot of 5.000x times your stake. The Book of Dead symbol acts as both wild and scatter. As a wild it forms additional winning combinations with standard symbols. As a scatter it grants you up to 10 Free Spins. The game has an RTP of 96.21%, with bets ranging from $0.10 to $100. The Book of Dead slot is a popular choice amongst gamblers because of its interesting theme, thrilling features, and exciting game set. Your free spins on Book of Dead are just a click away.
Aloha! Cluster Pays is a 6 by 5 reel slot machine using a cluster pays mechanic. Winning combinations are formed by a cluster of the same symbol. The game is powered by NetEnt and has a colorful Hawaii theme. In the background of the game you can spot a paradise Hawaiian island, palm trees, beautiful beach with crystal water, and a volcano. On the right of the reel there is a smiling tiki idol, with the typical Hawaiian flower necklace (garland). The symbols on the reel include tiki masks in red, blue, and green colors, coconuts, pineapples, orchid flowers, and seashells. The highest paying symbol is the red tiki mask paying up to 10.000 coins. The wild symbol is a box with a question mark, acting as a substitute. The scatter symbol is the Hawaiian island, granting between 9 to 12 Free Spins. The game features a Sticky Respin bonus feature, where Free Spins can reach up to 60 in total and a Symbol Drop mechanic where low win symbols are removed, increasing your winning potential. The RTP of the game is 96.42%, with bets ranging from $0.10 to $200. There is also a Jackpot of up to $10,000. The free spins on Aloha! Cluster Pays will take you on a memorable vacation-like atmosphere in Hawaii with a great soundtrack and in-game elements.
Sakura Fortune is a slots machine brought to you by Quickspin. The game has 5 by 4 reels, with 40 fixed pay lines and an RTP of 96.58%. The bets range from $0.20 to $80. Sakura Fortune is an Oriental-themed slot, taking players into an enchanted world with blossom trees and golden dragons. The name 'Sakura' comes from the Japanese word for 'Cherry Blossom', which represents the beauty of life, and is viewable behind the reels in the game. The storyline of the slot follows a beautiful Japanese princess battling evil emperors to win riches. Symbols on the reel, include evil emperors, dragons, gold coins, and green statues. The wild symbol is the beautiful princess, dressed in a red garment, and acts as both Wild and a Scatter symbol. As a wild it formes additional winning combinations with standard symbols, and as a scatter it triggers Sakura Fortune Respin feature, which will multiply your free respins up to 3x and the stacked wilds up to 3x as well. There is a Bonus Symbol, a yellow Hand Fan, that lands 7 to 12 Free Spins. The game has a fixed Jackpot of $1,000. You can't afford to miss the free spins on Sakura Fortune!
Dead or Alive 2 is one of the most anticipated slot sequels of NetEnt. It follows the same impressive style, just like its popular first version, of a Wild Western-theme. The game features 5 reels and 9 pay lines, with an RTP rate of 96.80%, and bets ranging between $0.90 – $9.00. The gameplay is set in an old Western town. The symbols on the reel, include cowboy boots, whiskey bottles, guns, cowboy hats, and sheriff badges. There are 5 wild symbols represented by legendary cowboys – Apache the Kid, Della Rose, Jesse James, Belle Star, and Billy the Kid. There is one scatter symbol, represented by horns and 2 revolvers, which triggers the special game features. Old Saloon which multiplies your wins by 2x, High Noon Saloon which activates Free Spins and every free spin can provide you with payouts of up to 40,500x your total stake to 111,111x your total stake, and Train Heist, granting a multiplier of up to 16x your stake, where 12 free spins are initially rewarded. The game also includes a Feature Buy option, allowing you to buy all of the features of the game with your current account balance. There is also a fixed jackpot of $2,500 and a ton of free spins on Dead or Alive 2 that are just waiting for you
Book of Ra is 5 reels, 3 rows, and 10 pay lines slot machine, powered by Novomatic. The gameplay takes you to Ancient Egypt, featuring a male archaeologist unraveling mysteries and claiming hidden treasures. The background features an Egyptian temple, and the symbols on the reels are all Egyptian related, such as a pharaoh, a goddess statue, scarab beetles, hieroglyphs, sarcophagus, Horus, and the male archaeologist himself. The archaeologist is the highest value symbol giving you 500x your stake. The Golden Book of Ra symbol acts as both wild, being a substitute and a scatter, triggering 10 Free Spins. The game features a Re-Spin Free feature as well, granting you additional 10 Free Spins when landing another 3 scatter symbols. Book of Ra has an interesting Gamble Feature, that is triggered when you achieve a win. You are taken to a bonus round where you gamble your win choosing between two colors – red or black. Then a card is drawn, if it is red you double your win, but if it's black you lose everything. The RTP of the game is 96%, with bets ranging from $0.10 to $50. There is also a Jackpot feature of up to $5,000. Get your Book of Ra free spins now!
Champions of Rome is a 5×3 reel, 20 pay line slot machine, developed by Yggdrasil. The slot has an ancient/ gladiator Roman theme and is gem-packed with incredible features. The RTP of the game is 96.40%, bets range from $0.10 to $100, with a maximum possible win of $268,300. The gameplay is set in the middle of the Colosseum, with a crowd roaring and drums beating. The symbols on the reel, include three Roman coins in metal, bronze, and gold, three stone gargoyles, eagle, bull and lion, and three gladiators in red, blue, and green. The wild symbol is a golden eagle in a wreath of laurel. The scatter is a gladiator underlined with the words 'free spins'. By landing 2 Free Spins symbols then Gladiator feature is triggered, where on the reel you can spot swords, mace, and tridents, awarding you random wilds. If you land 3 or more Free Spins symbols you trigger the Free Spins feature, awarding you up to 5 Free Spins, and up to 600x times your stake. Free Spins can also be bought with your casino account balance in-game. There also is a Training Mode featured, granting you 8 Free Spins, and a Deathmatch Mode, allowing you to pick between three options, 7 Free Spins with a 2x multiplier, 6 Free Spins with a 3x multiplier or 5 Free Spins with a 4x multiplier. The Jackpot in the game is $1,200. Your specially negociated Free Spins on Champions of Rome are here!
Bonanza is a Megaways slot machine with 6 reels, 117.649 pay lines, allowing you numerous winning combinations. The RTP of the game is 96%, with bet range from $0.20 to $20. The slot has a mining theme, set in hills with huts and waterfalls in the backdrop. The symbols on the reel appear on stone/granite blocks, with Royals and different color gemstones. The purple gemstone is the highest paying symbol giving you up to 50x times your stake. There is a cart symbol that adds additional symbols on the reels on each spin, granting more potential winning chances. The wild is a stick of dynamite symbol and acts as a substitute. Scatters are letters G, O, L, D, and by landing four of them you trigger 12 Free Spins. While any further scatters add another 5 Free Spins. There is an Unlimited Win Multiplier feature triggered by every successful explosion, starting from 1x and increasing by 1x on each further explosion win, without maximum multiplier limit. The Reactions feature removes winning symbols and replaces them with new ones to make additional winning combos – play Bonanza using these free spins.
Mega Fortune slot is one of the best-known gambling slots in the industry, powered by NetEnt. It features 5 reels, 3 rows, and 25 pay lines. The RTP is 96.40% and bets in the game range from $0.01 to $50. The game has a more sophisticated look with a luxury theme representing the Beverly Hills lifestyle. The symbols on the reels include diamond-encrusted watches, expansive Cuban cigars, glamorous limousines, and golden and silver watches. The Limo is the highest paying symbol of the game, offering a value of $1,000. The wild is a Yacht, acting as a substitute. The scatter is a champagne bottle triggering Free Spins and a Multiplier of up to 5x. The bonus symbol is a Wheel of Fortune triggering the impressive Bonus Round with big cashouts. In the Bonus game, you spin an outer wheel hoping for it to land on an arrow icon. If this happens you move to the inner part of the wheel, where the payout prizes are bigger. As the gameplay in the bonus round progresses the closer you get to landing a Progressive jackpot of up to $4 million. The biggest jackpot ever won in Mega Fortune is worth $11.7 million – make sure you use the Mega Fortune free spins to your advantage!.
Common Slot Symbols
Online Slot Software Providers
Many companies are competing fiercely in the online slot market. We constantly follow and write about all existing and new online casino game providers as well as mergers and acquisitions within the software production space. Innovations happen each year and the quality and variety of slots are increasing monthly. Our detailed analysis can be found on our Online Casino Game Providers page. We have covered over 100 different game providers currently on the market. Below is our current list of software providers that follow and we have reviewed.
POPULAR CASINO SOFTWARE PROVIDERS (Click to View)
The gambling industry is filled up with game suppliers, which want to provoke your interest. Nevertheless, not a big number of these are dedicated to producing the finest online casino products. This is because not every online slots provider has the ability to think outside the box. Fortunately, we have managed to come up with a shortlist consisting of some of the most reputable software providers on the market.
Microgaming supplies award-winning online gaming software to the leading operators worldwide. It developed the world's first true online casino software in 1994 and the first mobile casino software in 2014. Ever since the company has proven to deliver nothing but excellence. Its products include Casino, Poker, Bingo, Sportsbook, Land-based, and Live Dealer. What you should also keep in mind as far as Microgaming is concerned is that its progressive jackpot network is the largest around the globe, having paid out more than $1 billion to date. In general, this is an established software developer whose reputation speaks for itself.
Digital entertainment is what NetEnt does. NetEnt is a leading provider of premium gaming solutions to the most famous and respected online casino operators. The company has proven to push the boundaries of the iGaming Industry by constantly launching thrilling games powered by the provider's cutting-edge platform. Most importantly, the team of the company takes pride in delivering flexible digital casino solutions in order to provide its players with unrivaled and unique gaming experience.
Play'n GO is yet another leading supplier on the market. No one can dispute the fact that the industry is constantly changing, however, it seems that Play'n GO has no difficulties in adapting to these changes and even making a change for the better. As a well-established game developer, the company provides much more for those that supplier works with. This means more releases than any other provider, more tools to support its client ambitions, and maintaining high quality in everything the company does.
Last but certainly not least, Pragmatic Play is a content provider that offers a multi-product portfolio that is innovative and mobile-focused. The company does its utmost in order to create the most engaging and evocative experience for all of its customers via its range of products, including slots, live casino, and bingo. By constantly upgrading its portfolio, Pragmatic Play has become one of the most likable slots software providers worldwide, so making use of its ever-growing game library might happen to the most rewarding experience you will ever have
What's New in the World of Slots?
Slots Playing Guide
Picking a virtual game is mostly about finding the game which perfectly meets your requirements and betting personality. One game might have the same winning potential as another, but if you do not find it appealing enough, what is the point in wasting your time? For that reason, we have decided to prepare a short playing guide which will help you work out which games to play and why exactly do play them?
First and foremost, keep in mind that you are not capable of changing the outcome of slot machines. This means that there is no strategy that will change the result the random number generator has chosen for you. Be that as it may, there are many choices for you which will let you make the most of what the slot machine has to offer. For instance, it is an unwritten rule that you should bet the max on three-reel mechanical slots. This is because when you bet the max, you will get a higher payback percentage which will result in a bigger win. On the other hand, getting a higher payback percentage leads to higher average losses due to the fact that you are risking a lot more money. Thus, our general advice is you figure out whether the advantages of betting more outweigh the disadvantages.
A further point to take into consideration is that under no circumstances should you search for specific symbols in certain patterns. This is because the random number generators on these games are unaffected by such criteria. Even if your mate has told you that he has managed to win because of symbols in certain patterns, this does not mean that you will do the same. Rest assured that the online casinos we collaborate with are all licensed and therefore provide you with a fair and unmanipulated outcome of the game, so all you need is a stroke of good luck and patience to turn yourself into a winner. Some of the regulatory bodies that audit these kind of games are iTechLabs, eCogra and TST.
Lastly, you might want to take into account the RTP of a particular slot. The higher the RTP, the better the deal for the casino players. Keep in mind that a slot will always be designed in a way that will give back the percentage of the total money that goes into it. This means that the best playing slots are the ones featuring a high RTP such as 98.7%, for example. The general rule is the higher the RTP, the smaller the house edge is. The modern player should know that a high-payout slot with high volatility pays off in the end. So, if you are searching for a particular game you can just read more about it in our dedicated slot reviews!
Basic Topics About Slots
Main Page: Slot Playing Guide
See Also: Basic Topics About Slots
| | |
| --- | --- |
| | |
| | |
| According to Legal Slots, the term slot machines was originally used for all automatic vending machines as well as for gambling devices, it was not until the 20th century that the term became restricted to the latter. A "fruit machine" is one British term for a slot machine. The one-armed bandit is another popular nickname. | Slot machines is the most popular casino game and can be found in every casino in the world. The slot machines have many variations but generally, the slots rules are all the same. All that the slots player needs to do is to drop coins in the slot machine and then spin the reels using either the handle or the spin button of the slot machine. |
| | |
| | |
| Play Slots online for FREE as if you were at the casino! | You can learn more about slot machines from this list of facts than you can from reading all the other pages on the subject on the internet. |
FAQs About Slots – You Asked, We Answered
? Can you win money playing online slots?
Yes, you can win money while playing online slots, however, there is no way to guarantee winnings. There are few things that you can do to enhance your wins and improve your odds, though. For instance, you can pick slot games that have high RTP or increase your usual wager a little so that you can actually hit some significant prizes.
? What are the best online slots to play?
There is not a general answer to this question. There are many different players out there who consider different aspects of a particular game. We encourage you to keep tack of the RTP rate and the slot volatility of the game. Moreover, as long as the game offers great sound effects, visual, and bonus features, it is most likely that you will find it appealing.
? Are online slots rigged?
As long as the software provider behind the virtual gaming machine is heavily regulated, it is highly unlikely to find an online slot that is rigged. If a game provider holds a license from a reputable organization, this will mean that no game will be either biased or manipulated. You can familiarize yourself with our list of the most reputable slots software providers and try out a slot from their portfolio.
? Are online slots worth it?
In our humble opinion virtual gaming machines are worth playing. This is because they allow you to take a break from the mundane reality we live in. They usually offer an amazing storyline and have the power to take you to a completely different world. Moreover, some online slots can increase your revenues in less than no time. Nevertheless, keep in mind that the more money you invest in an online slot machine does not mean it will increase your chances of winning.
? Can I play slots for free?
Of course – you are more than welcome to play slots for free. There is a wide range of stunning online casino operators that offer great free slot machines right now. So, if you are new to online slots and uncertain whether a particular online slot will live up to your expectations, check out our recommended casinos to get started.
? What should I look for in an online slot casino?
With the growing popularity of online gambling, more and more online casinos are popping up every day. The first thing to do when choosing your online casino is to check whether it abides by the law. In other words, always consider the legality of the site you are playing on. Another thing you might want to be aware of is whether it has any betting limits, what are the possible deposit and withdrawal methods, and lastly with which game developers it collaborates with.
? What's a progressive jackpot?
A progressive jackpot is a prize-pool that increases in value each time the game is played but the main prize is not won. Consequently, when the jackpot is won, the jackpot for the next play is reset to a predetermined value and resumes increasing under the same rules.
? Can I win real money playing online slots?
Yes, you can win real money playing online slots. All our recommended real money casinos will provide you with many opportunities to make use of your winnings. If an online casino operator offers a title in its lobby, then rest assured that you can win real money on it.
? How do welcome bonuses work?
A welcome bonus is an amazing feature offered by an online casino to set up an account with a particular online casino operator. This type of bonus is most commonly received once a player sign-up to an online casino's services as well as make a deposit at the same casino. The welcome bonus may vary between different casinos, so make sure you choose the most rewarding one by checking our overall list of the best online casinos, currently on the market.
? Which online slots payout the most?
Some of the highest paying online slots include Monopoly Big Event, Joker Strike, Blood Suckers, Magicious, and Esqueleto Explosivo. However, bear in mind that this list is not conclusive, meaning you can find out other high paying slots by making use of our dedicated slot reviews.
1.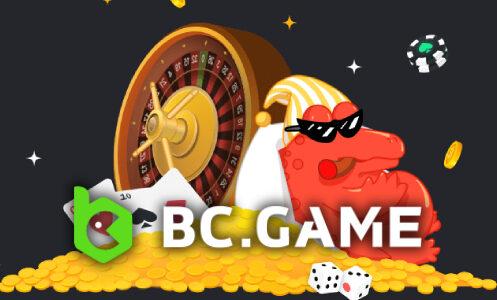 Multilingual platform
Crypto Casino
US Casino
Graphics & Gameplay - 95%
10637
2.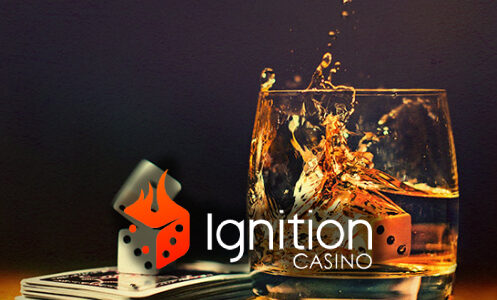 Allowed in the US and Australia
Crypto-friendly platform
Poker Tournaments
Graphics & Gameplay - 95%
8507
3.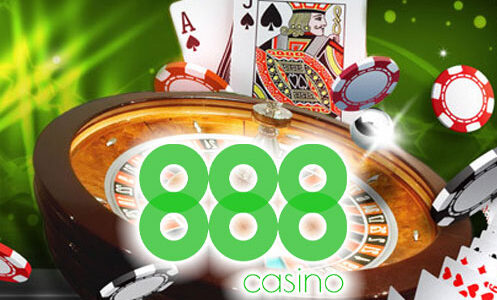 Reliable and available online since 1997
An amazing ever evolving software
Offered in multiple languages
Graphics & Gameplay - 91%
9035
Software versatility
Award-winning games and providers
Loyalty rogram with luxury rewards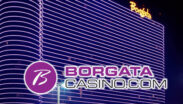 Graphics & Gameplay - 90%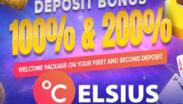 Graphics & Gameplay - 90%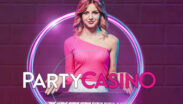 Graphics & Gameplay - 90%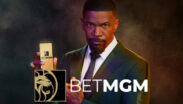 Graphics & Gameplay - 90%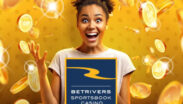 Graphics & Gameplay - 90%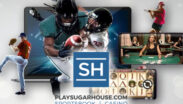 Graphics & Gameplay - 90%