West Virginia Online Gambling
This is a list of casinos in West Virginia.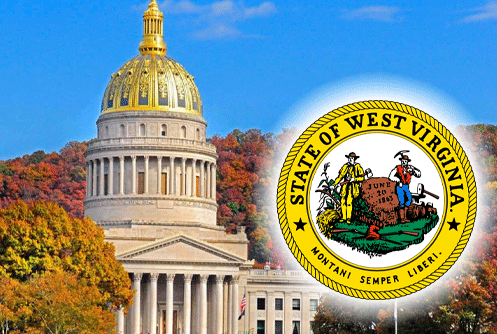 Best Casinos for West Virginia Players
Online Gambling in West Virginia
Gambling is legal in the State of West Virginia, as long as it is done in a land-based casino. Online gambling in all forms is prohibited. Gambling on raffles and bingo is legal for charity purposes. There are a few casinos in the state, even though the majority of those started as racinos. The West Virginia Lottery is now an integral part of the state's gambling business, with a number of weekly drawings and scratch cards in addition to the Powerball and Mega Millions tickets.
West Virginia Online Casinos
According to the legislation in West Virginia, it is illegal to provide online gambling from inside this state's boundaries. But this will not prevent visitors and residents alike from logging on a website away from the USA and playing as much as they want.
The most critical barrier for gamblers at the moment is the existence of the Unlawful Internet Gambling Enforcement Act from 2006, a law which prohibits monetary institutions from processing any kind of payment linked to internet gambling. Fortunately, there are lots of casinos and sportsbooks keen to provide their services, though you will want to be mindful and find one which has a good reputation.
West Virginia Sports Betting
Last year West Virginia officially legalized sports betting, being one of the first states to do so. Online sports betting options are still not available, however residents can do that in the casinos within the state.
West Virginia Land Based Casinos
The state offers 5 land-based casinos, though four of them are actually racinos. The Casino Club at The Greenbrier is the only full-operational casino, though it has less gaming machines than any of the racinos. It, however, offers baccarat, blackjack, craps, roulette, 3-Card Poker, and poker tables. It also offers sports betting options.
West Virginia Lottery
Currently, the West Virginia Lottery does not sell lottery tickets online, however, officials are considering the idea. If you find any websites that advertise WV lottery tickets online, know that the site is operating illegally and is not associated with the state's lottery. It is questionable who will receive the money if you win, so better stay away from such sites.
West Virginia Charitable/House-Based Gambling
A few US states have taken the extreme step of declaring cheating at gambling illegal. In West Virginia, the penalty is pretty stiff: a year in jail and a fine five times the value of the prize you illegally claimed. We think this is a particularly strange law, since it implies that you can be found guilty of this crime even if you're playing in an unlawful game. Just another of the weird quirks in this state's gaming regulations.
West Virginia Daily Fantasy Sports
The State's Senate proposed and approved a bill that would regulate gaming on sites like DraftKings and FanDuel, but the proposal didn't receive House approval in time, so the bill will have to get re-evaluated again next year. As of now, the issue remains undecided, so betting at DFS sites is technically legal until the legislature states otherwise.
West Virginia Social Gaming and Gambling
Social games among friends are legal in West Virginia, as long as there is no entry fee or a poker rake. If you want to host a poker game with friends, don't turn it into a business venture or you will break the law and could face up to two years in jail. As long the game remains between friends, it is legal to play socially.
If you are a resident of West Virginia, you can legally play free casino-style games on Facebook and similar social gaming sites. Players can enjoy free casino games on sites like Zynga, Double Down Casino, Slotomania, and Big Fish Games. Social casino sites like PlayMGM and Play4Fun also accept players who sign up for free play.
West Virginia Gambling News
West Virginia Gambling Legislation
The gambling laws in West Virginia's allow most forms of brick-and-mortar gambling, although the licensing authorities have limited most forms of gambling to a few venues only. West Virginia has a strict set of statutes that describe illegal gambling. The penalties for illegal gambling are quite punitive, as law enforcement can charge almost everyone who helps illegal gambling in some way (including bouncers and bartenders).