Casino Tournaments ~ Enabling Competition through Gamification
Casino Tournaments are events in which registered players wager real money on eligible games in hopes of winning the tournament prize or the biggest share of the prize pool. Online casino tournaments include slots, card games such as blackjack or poker, and even table games such as roulette. A tournament would give every casino customer a chance of winning a big amount of money in a very fun and exciting way while placing extremely flexible wagers.
Tournaments are usually limited by a time frame and each player can see his or her's score publicaly displayed on a leaderboard. But what makes casino tournaments extremely popular and sought after? Sure, the generous prizes help a lot but there's also the special elements related to gameplay and individual game mechanics. This feature is known as gamification and it's the reason why online casinos became so appealing.
Casinos with Best Tournaments at the Moment
SHOW MORE
News About Hot Casino Tournaments
How Can You Participate in Casino Tournaments?
Such open events are specifically designed for casino players and if there is a tournament that caught your attention you would simply have to be a registered member of the respective casino. You should have made at least one deposit so you may count yourself among the real money players before you enlist. The next thing that needs to be done is choosing the type of tournament you would like to compete in – a slots race, blackjack, or other table games. There is a wide variety of events at any given time so we are pretty sure you will find one that's appealing.
In most cases, you will be informed in advance of an upcoming tournament, so you can schedule your gaming sessions accordingly. The casino will inform you about the format, the total prize pool, and what are the qualifying games that participate in the event. Once you begin the tournament, you must adhere to a set of rules that will set you on a winning path. You must either have the biggest wins, the highest turnover or the biggest number of points for each real money spin. Under your player account, you can see the progress in real-time so you will be able to track your record.
Understanding the Different Kinds of Tournaments
Keeping players engaged is a casino's main priority and with that in mind, the brilliant minds behind the biggest names in entertainment have devised different kinds of events. One main trait that casino players share is competition – and that's where gamification comes into play.
A reputable and respectable brand that has implemented the newest gamification practices will always give you the possibility of being in control of how much you spend. For that reason, there are several different kinds of tournaments with very low wagers which everybody can enjoy – and some destined for the high-roller players.
• Free tournaments – some of the most-encountered type of events. Sometimes not even a qualifying deposit is needed, while the rules are extremely simple. Prizes may include a medium cash pool or a unique casino bonus.
• Regular tournaments – or better known as placing real money wagers against another player. This kind of event is held over a period of days or even weeks and only a certain casino game is eligible. You will be joining this kind of tournament as soon as you open and play the selected game for real money.
• Ticket-based tournaments – An exclusive event, where you are either invited by the operator or you will be given the chance to purchase a ticket. This type of tournament has a fixed time period and all players must be ready to participate when the event debuts. Players compete for the biggest possible win out of the entire prize pool, the latest smartphones or laptops or even trips around the world!
• Exclusive high roller tournaments – Specifically designed for high rollers, this event is best suited for those of you who are not afraid of spending big money for colossal rewards. There are high stakes involved at every turn and a big bankroll is a must. But in most cases with such exclusive events, even the 5th place is worth a fortune!
Top Casino Tournaments that are Worth Your Time
Plenty of tournaments to choose from – and the daily events at Casoo Casino are extremely popular, having already rewarded more than €9,483,000 in cash prizes! The slot tournaments at Casoo will give you a chance to win free spins and cash bonuses with no wagering requirements. Monday to Friday you must join the galactic adventure of a lifetime in their Space Race, while Saturday & Sunday you will be able to compete for €5,000 prizes/day – become the kind of the slots today!

How about winning a MacBook, an iPhone11 or even a brand new Apple Watch? It's more than possible, with Wazamba Casino Christmas Race! That is in addition to the mouth-watering cash prizes that will be awarded throughout the month. Or maybe you would love something different – how about their amazing Live Casino Tournament? You will be competing for gold coins at live dealer roulette, blackjack, poker and even live monopoly games. The minimum acceptable bets start at €0.30 and that is more than flexible so everyone out there can be a part of this live event.

Taking care of your health and putting your entertainment value first, Nomini Casino launched vitamin-based promotions. Ok, we feel like more info is a must at this point – the vitamins are the casino's mascots and besides the great-valued customizable bonuses, they will allow you to participate in various tournaments, covering anything from slots to live dealer games. Vitamins can also be collected and exchanged for cash but we have to warn you: there will be some top-tier competition involved. The good news is that the betting limits are easily manageable so if we can share this with you, bear in mind that consistency is key!

Even Santa can wait, because you will be totally hooked by the meow-gnificent Christmas tournaments hosted by Maneki Casino. Maneki the cat is the casino's good luck chuck and has prepared something special for you: weekly tournaments with thousands of euro's in cash prizes. Simply play at least 100 rounds at the qualifying games and hit the biggest multiplier win to win the tournament! The minimum accepted bet is set at €0.50 and you will be able to see your progress in real-time.

Here's a great example of gamification – the chance to accomplish a task daily, in return for cash prizes and increased rewards. Such unique casino tournaments can be found at Cashmio Casino and they bear the name Daily Missions. Multiple missions can be played at once, but the important thing is to focus on the end goal: winning. Before the tournaments begin, you will have to flip a card that will reveal your minimum accepted bet. With that in mind, you will begin the Spin Mission, where you will have to spin the reels as many times as possible with the minimum wager revealed by the card. The Spin and Win Mission will have you fill a progress bar by registering a win and the Big Win Mission will be completed when you register a reward higher than your average.

Why Casino Tournament and Gamification Go Hand in Hand
Gamification might be a newer term, but there's also an older equivalent to this practice. We would like to call it an immersive experience, the kind of feeling you get when you absolutely enjoy every minute spent with your favorite operator. Casinos that make the most out of the best gamification practices are the wave of the future. In addition to your standard casino tournaments, the newest casinos on the market added several elements in place that will reward you for taking a specific action.
Some of these elements might include, but not restricted to, something as simple as choosing a character when you first log in – or a vitamin, like in the example described above. You will fill a progress bar while playing a highly-acclaimed slot and while you get a handsome reward for doing so, you actually benefit from the high-end game mechanics.
You collect points while playing and exchange them later for cash – which is another textbook definition of keeping players engaged. All in all, tournaments with cashable prizes and – most importantly – flexible betting limits are a great example of scalable gamification features that benefit players the most! Read more about it in the section below:
Other Popular Types of Casino Bonuses
We love bonuses just like everyone else and for that reason, we have created this exclusive list of bonuses dedicated to our readers. Fully inspected and tested beforehand, these casino bonuses will really improve your casino experience!
1.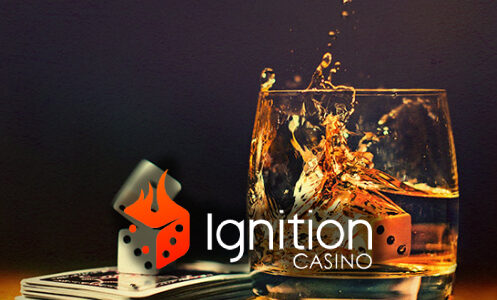 Allowed in the US and Australia
Crypto-friendly platform
Poker Tournaments
Graphics & Gameplay - 85%
7054
2.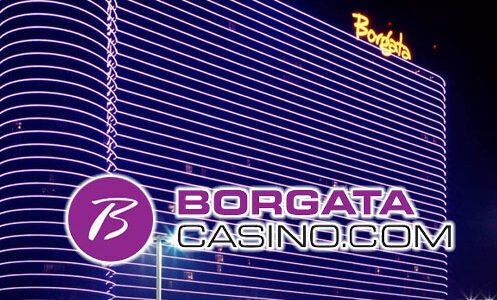 Software versatility
Award-winning games and providers
Loyalty rogram with luxury rewards
Graphics & Gameplay - 93%
6941
3.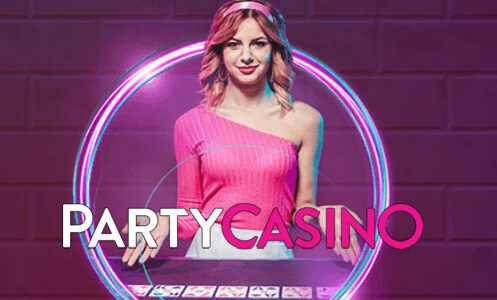 New Jersey licensed casino
16+ live casino games
USD payment methods
Graphics & Gameplay - 92%
6372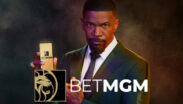 Graphics & Gameplay - 90%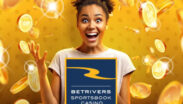 Graphics & Gameplay - 90%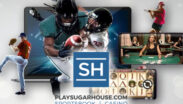 Graphics & Gameplay - 90%
Reliable and available online since 1997
An amazing ever evolving software
Offered in multiple languages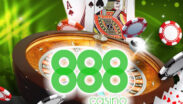 Graphics & Gameplay - 90%