Betting on Playerunknown's battlegrounds (PUBG)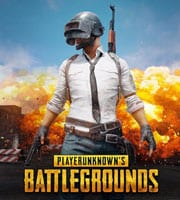 Genre: Multiplayer Online Battle Royale video game
Format: Not available yet.
Publisher: Bluehole Studio
Playerunknown's battlegrounds is the new buzz game on Twitch and have built a super solid fan base in a short period of time. The game has similarities to games like ARMA and HZ1Z but also has a battle royale twitch. You can play in teams and start out in an area with the starting objective to find gear. As time progresses the map area shrinks and you run into your opponents more easily. No eSport tournaments have been hosted for PUBG yet so the standard format is unknown yet. However, Gamescon / ESL have announced that they are hosting a $350k PUBG eSport tournament. You can also place PUBG bets on IEM.
The Best eSports Betting Bookmakers Right Now

First Deposit Bonus:
100%/€600 +100 FS
Review

First deposit bonus:
100%/100€
Review

First Deposit Bonus:
122%/300€
Review

First Deposit Bonus:
100%/€300
Review

First Deposit Bonus:
100%/€140
Review
Gameplay of PUBG
Battlegrounds is a player versus player shooter game in which up to one hundred players fight in a battle royale, a type of large-scale last man standing deathmatch where players fight to remain the last alive. Players can choose to enter the match solo, duo, or with a small team of up to four people. The last person or team alive wins the match.
Each match starts with players parachuting from a plane onto one of the four maps, with areas of approximately 8 × 8 kilometres (5.0 × 5.0 mi), 6 × 6 kilometres (3.7 × 3.7 mi), and 4 × 4 kilometres (2.5 × 2.5 mi) in size. The plane's flight path across the map varies with each round, requiring players to quickly determine the best time to eject and parachute to the ground. Players start with no gear beyond customized clothing selections which do not affect gameplay. Once they land, players can search buildings, ghost towns and other sites to find weapons, vehicles, armor, and other equipment. These items are procedurally distributed throughout the map at the start of a match, with certain high-risk zones typically having better equipment. Killed players can be looted to acquire their gear as well. Players can opt to play either from the first-person or third-person perspective, each having their own advantages and disadvantages in combat and situational awareness; though server-specific settings can be used to force all players into one perspective to eliminate some advantages.
Every few minutes, the playable area of the map begins to shrink down towards a random location, with any player caught outside the safe area taking damage incrementally, and eventually being eliminated if the safe zone is not entered in time; in game, the players see the boundary as a shimmering blue wall that contracts over time. This results in a more confined map, in turn increasing the chances of encounters. During the course of the match, random regions of the map are highlighted in red and bombed, posing a threat to players who remain in that area. In both cases, players are warned a few minutes before these events, giving them time to relocate to safety. At random, a plane will fly over various parts of the playable map and drop a loot package, containing items which are typically unobtainable during normal gameplay. These packages emit highly visible red smoke, drawing interested players near it and creating further confrontations. On average, a full round takes no more than 30 minutes.
At the completion of each round, players gain in-game currency based on their performance. The currency is used to purchase crates which contain cosmetic items for character or weapon customization. A rotating "event mode" was added to the game around March 2018. These events change up the normal game rules, such as establishing larger teams or squads, or altering the distribution of weapons and armor across the game map.
How to Bet on PUBG?

PlayerUnknown's Battlegrounds had its first major esports event in May 2017, when Bluehole Interactive hosted the 2017 Charity Invitational to raise money for the Gamers Outreach Foundation, eventually generating US$120,000 in donations and US$100,000 when Bluehole matched its fans. The early competition effectively acted as a precursor or prototype to how future officially-organised PUBG esports matches would be structured.
The Gamescom PUBG Invitational LAN Tournament came next and ran from August 23 until August 26 at the annual Gamescom event held in Cologne, Germany. Hosted by the Electronic Sports League in collaboration with Bluehole, 80 of the most popular PUBG pro players and live-streamers competed for a share of US$350,000 in total prize money. The Gamescom PUBG Invitational hosted matches across several game modes, including Solo, Duo, Duo FPP (first-person perspective) and Squad. Whichever team or individual players had the best score in 3 games would take the title of champion and the lion's share of the prize-money fronted. An open qualifier team known as "Suisse My Baguette" won the duo tournament and took home a $30,000 grand prize, though much of the action and the hype was tempered by lousy camerawork.
The Intel Extreme Masters Oakland – PUBG Invitational 2017 was held in November and featured a 20-team, 80-player tournament organised by Intel and ESL and took place in Oakland, United States, boasting a prize pool of US$200,000. Team AAA Gaming took home the grand prize.
You can watch live streams for free of every PUBG esports match on your computer, smartphone or tablet – find out where to watch PUBG esports via live streaming.
Check out our pages for other popular eSports betting games?
There are quite a few titles of proven eSport games with excellent gaming experience and true quality. Let us summarize the most important games that are popular for betting on eSports.
Generous Welcome Package
2000+ Games From Top Providers
Tiered Vip Programme With Weekly Awards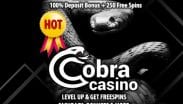 Graphics & Gameplay - 96%
Instant-play is available
Fully compatible with all mobile devices
Provides amazing gambling games from quality developers like Microgaming and NetEnt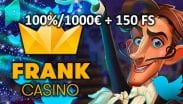 Graphics & Gameplay - 99%
Imediate play available
Full mobile compatability
Easy access to customer support via live chat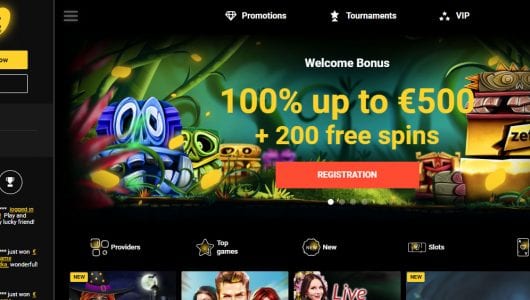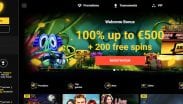 Graphics & Gameplay - 96%
More than 3000 games from top-tier software providers
An excellent story line, superior simplicity and visual excellence
A light speed fast site, to power a hassle free gaming experienc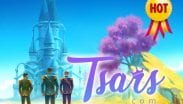 Graphics & Gameplay - 95%