Star Wars Day Casino Bonuses 2020
We all know that the 4th of July is one of the most important dates to all Americans, but we could argue that the 4th of May is as equally precious and cherished not only by people from the United States but also by players around the globe as well. This date is significantly important, because it is internationally recognized as Star Wars Day, and boy are there plenty of Jedis and Stormtroopers around – not only on the streets but online as well.
It is not a common theme for a movie franchise to have its own date, but when you are the highest-grossing one of all time, an exception is acceptable, not to mention the fact that Star War fans are the biggest fans ever and enjoy every moment which is dedicated to their favorite franchise. Moreover, if you are a fan yourself this date is quite special for you then, as there are countless of discounts and promotions on merchandise online, but even better if you are a fan and an online casino player, there are unique bonuses which one can simply not miss out on.
The history of this holiday, weirdly started in the UK, with now what is a popular phrase amongst Star Wars fans, when Margaret Thatcher took office on May the 4th 1979, and a British tabloid headlines stated: "May the Fourth be with you, Maggie". This catchphrase has from then on become iconic, to say the least. For those of you who have never seen Star Wars, which we highly doubt, the force is an eternal source of power and balance which only the most mighty and enlightened Jedi can master.
Oddly, the first documented celebration of this starstruck date was just nine years ago, in 2011 in Toronto Canada – the day was filled with costume contests, trivia games, and many more fun activities. However, the 4th of May has a much more heartfelt presence on the web, as every major website has a Star Wars thematic implemented, and online casinos are certainly no exception as they introduce many Jedi bonuses and deals.
Jedi's Vs Sith Lords – a story that began on the 4th of May 2011
A special gathering took place on the 4th of May 2011, as we previously mentioned it was the first-ever celebrated Star Wars day and weirdly not in Hollywood, but in Toronto Canda. The day did not disappoint at all, as the festivities held a bunch of themed prizes including signed lightsabers, discs of the original trilogy, costume contests and plenty of trivia games which included even more generous rewards. Previously, this holiday had not been celebrated to this extent, but thanks to the power of social media, the first Facebook group that gathered only Star Wars fans was created in 2008, and then commenced the beginning of a new era. Later on, the franchise was purchased by The Walt Disney Compay, and they have paid their proper respects to the holiday adding several new events and festivities at Disneyland, now you can enjoy being a Jedi for a couple of magical cosmic moments, or if you wish to turn to the dark side and obey the order of the Sith.
Similar to Disney, online casinos around the world pay great attention and care about those who globally share a holiday; there is arguably no day of the year where fiction unites as many people like Star Wars day on the 4th of May. Furthermore, thousands of people gather at Disneyland, and now it can be done so at any online casino on the market, because each year the biggest brands implement an array of thematic bonuses and deals. There are plenty of Jedi Free Spins, Lightsaber deals, and even a higher chance of the force being with you and you hitting a big win. In order to commemorate the importance of the movie itself and the significance on science fiction the Star Wars franchise had on thousands of young people at the end of the 1970s when it first came out, on the 4th of May 2015 astronauts in the International Space Station paid their respects by watching a Star Wars movie. Every single year since 2011, the festivities have been getting better in the real world and the online world alike, we could say that the fight between the Jedi and the Siths is getting tougher because the force is more awakened than ever before.
The best Star Wars Day Casino Bonuses
With the date of the official Star Wars Holiday approaching around the corner ever so quick, online casinos are preparing a plethora of deals, bonuses, and promotions, all lined up for the players to take advantage of. It is to the point where online gambling clubs are competing with each other to see whos mastery of the force is greater; however, this comes with many advantages, as more competition is known to draw out better bonuses.
Additionally, the biggest names in the game like Rabona Casino and Casoo Casino have introduced special Star Wars-themed bonuses, early on to surprise their loyal customers, now you can get a 100% bonus up to $500 as well as an amazing 200 Free Spins. We are yet to mention Casoo Casinos astonishing bonus of 100% up to $1,000 and 200 Free Spins, it's like the brands are competing who can do better, just like the Luke Skywalker against the stormtroopers it is a battle we all enjoy.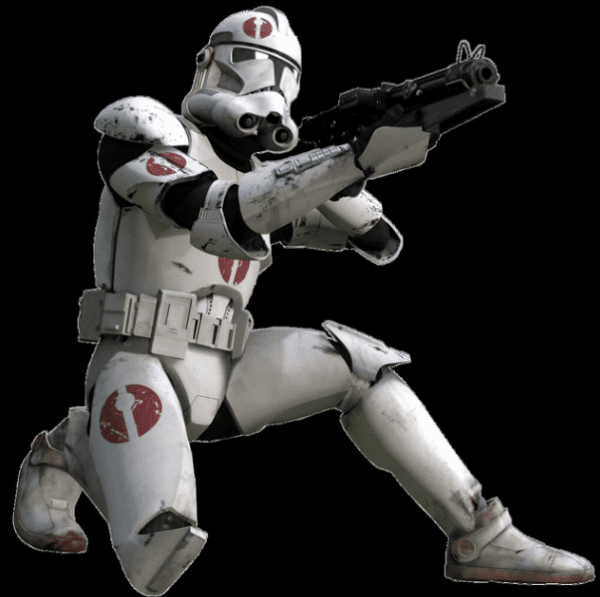 Furthermore, the bonuses and deals do not end with these two amazing online casinos, many other brands new and old who are in the gambling market, have now introduced their own Star Wars segment, specially dedicated to serve the needs of die-hard fans. It is nevertheless important for the online casinos to provide their players with an updated gaming selection which includes top-quality games from world-leading providers, as Star Wars fans are used to getting the best. Nevertheless, a simple "May the force be with you" slogan, on top of a normal video slot game is not enough, and online casinos are aware of that. This is why fan-favorite brands like King Billy pay special attention to their Star Wars segment and provide you with lucrative deals and promotions regarding this internationally celebrated holiday.
When attending these casinos it is like you are in the Millennium Falcon making the Kessel Run in less than 12 parsecs, the only difference being that if you win you won't be floating in outer space with Chewy and Han Solo, but you might pull in enough credits to make your day. There is a variety of Star Wars bonuses awaiting you at Slotty Vegas and Frank Casino, so don't wait up, enjoy and may the force be with you!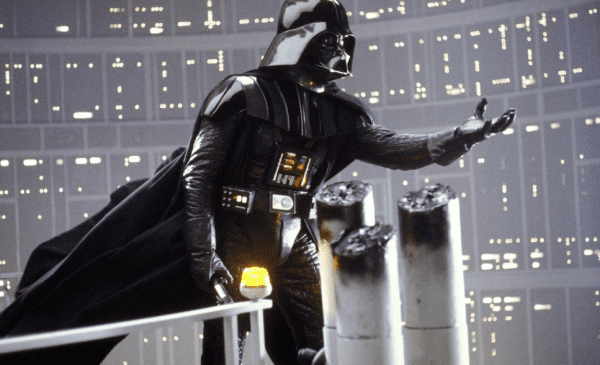 Celebrate Star Wars Day with games from the Star Wars Universe
Following the release of the much-anticipated movie Star Wars: The Rise of Skywalker, the public craved for more and the franchise has surprisingly delivered; now there is an ever-growing demand for Star Wards-themed products, costumes, school equipment and many other things like never before. One thing is for certain, the franchise has passed on the torch to a whole new generation, and as a result, the effects rippled through the online gaming world. More and more online casinos are adding new table games, slots and video slots which are highly influenced by the recent trilogy; however, they do include some flashbacks of the old days. Fun fact: the games played on Tatooine was a card game with a deep root in the middle eastern culture!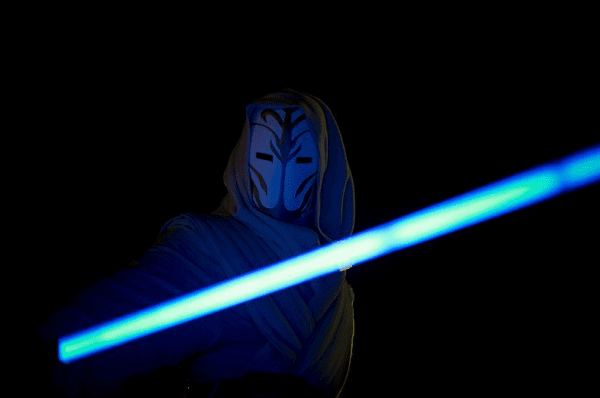 For some, there might not be a link between Star Wars and gambling, but if you paid any attention to Has Solo and Lando Calrissian you would have noticed they were quite fond of gambling themselves. Sabacc is a game they both enjoyed and the whole purpose of this Star Wars cards game is to have the winning player as close to 23 points as possible. Sounds familiar? it's another version of Blackjack! Additionally, many online casinos are adding other popular Star Wards games like Jubilee Wheel, which is yet another Roulette variant; where the wheel has 20 numbers, not 36. Ultimately, there is a huge variety of online casinos who have made this holiday a great opportunity to share many Star Wars-themed offers, but it ultimately comes down to the player to let the force guide their steps in chasing that big win!
Best Casino Bonuses Right Now

Best Casino Bonuses January 2020
See All

Best Casino Bonuses February 2020
See All

Best Casino Bonuses March 2020
See All

Best Casino Bonuses April 2020
See All

Best Casino Bonuses May 2020
See All





Best Casino Bonuses June 2020
See All

Best Casino Bonuses July 2020
See All

Best Casino Bonuses August 2020
See All

Best Casino Bonuses September 2020
See All

Best Casino Bonuses October 2020
See All





Best Casino Bonuses November 2020
See All

Best Casino Bonuses December 2020
See All

Christmas Casino Bonuses 2020
See All

Halloween Casino Bonuses 2020
See All

Easter Casino Promos 2020
See All





Valentines Day Casino Bonuses 2020
See All

Womens Day Casino Bonuses 2020
See All

Saint Patricks Day Casino Bonuses 2020n
See All

Independence Day Casino Bonuses 2020
See All

Qixi Festival Casino Bonuses 2020
See All




Labor Day Casino Bonuses 2020


Labor Day Casino Bonuses 2020
See All
1.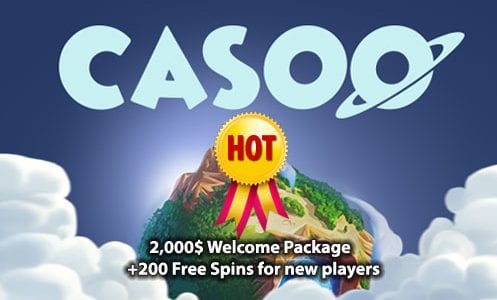 Fast withdrawals
Superb Gamification Casino
Tons of bonuses & great gameplay!
Graphics & Gameplay - 100%
44742
2.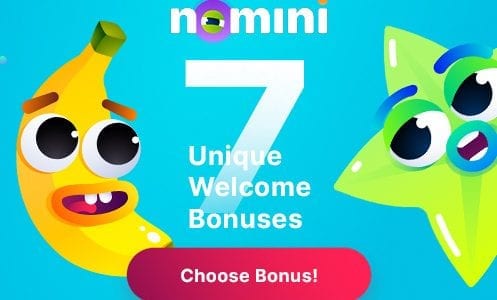 Fast money transactions
Licensed gambling
Several accepted currencies
Graphics & Gameplay - 96%
7053
3.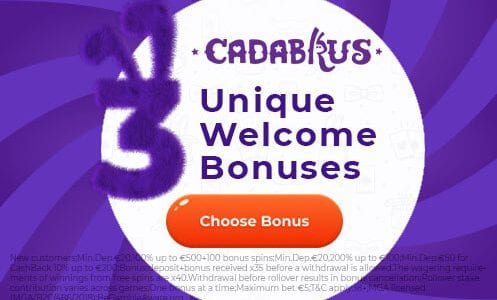 True quality brand hot in 2020!
3,000+ games by top developers
Great variety of casino bonuses and weekly promotions
Graphics & Gameplay - 100%
2453
More than 3000 games from top-tier software providers
An excellent story line, superior simplicity and visual excellence
A light speed fast site, to power a hassle free gaming experienc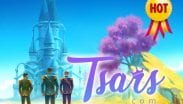 Graphics & Gameplay - 95%
Instant-play is available
Fully compatible with all mobile devices
Provides amazing gambling games from quality developers like Microgaming and NetEnt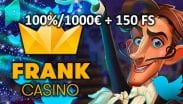 Graphics & Gameplay - 99%
24/7 live chat, phone, e-mail
Weekend Free Spins Giveaway
Mobile friendly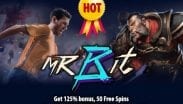 Graphics & Gameplay - 97%
Constant Cashback on every spin!
Tons of promotions for loyal players
Things seem to work nicely all around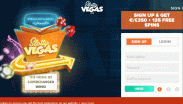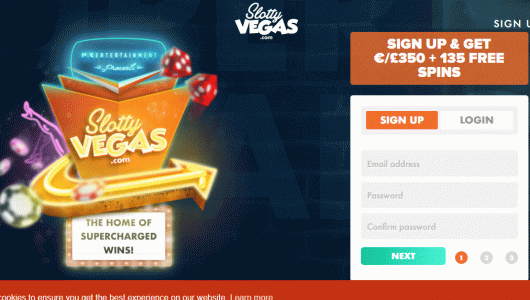 Graphics & Gameplay - 95%
Vip Program & Tournaments
2000+ Games from 30 Providers
24/7 Support in English, Deutsch & Russian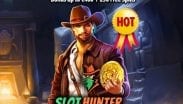 Graphics & Gameplay - 92%
Generous Welcome Package
2000+ Games From Top Providers
Tiered Vip Programme With Weekly Awards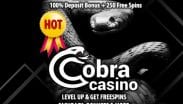 Graphics & Gameplay - 92%