Evolution Gaming Live Dealers
Evolution Gaming is one of the leading companies which offer a wide variety of Live Casino products. The company offers the most popular online live casino games worldwide. The success of the company in Europe is beyond reasonable doubt. Almost all European casino players consider Evolution Gaming as the best European Live Casino provider ever created. Besides, it is appreciated worldwide because it is available in many languages.
Best Online Casinos That Offer Evolution Gaming Games
SHOW MORE
Whats News from Evolution Gaming? Recent News and Articles
The Most Reputable Live Dealer Casino Software Producers
A great number of betting and online casino websites prefer Evolution Gaming products throughout the world. The company has acquired trading licenses and certifications in iGaming by Malta Gaming Authority, The UK Gambling Commission and the Alderney Gambling Control Commission.
In an Evolution Gaming Live Casino, a human dealer runs the game in real time from a casino gaming table which can be seen via a live streaming video link. Players make betting decisions on their device (desktop, smartphone, tablet etc). Likewise, they can communicate with the dealer using a text chat function. Evolution's vision is to be the leading Live Casino provider in the world. The group today employs approximately 4,000 people whereof a majority is based in Latvia and Malta. The parent company is domiciled in Sweden.
Game Variety of Evolution Gaming
Every Evolution Live Casino game is 'as real as it gets', offering players an online live gaming experience that's just like playing in a real casino. And the sheer choice of world-class games, across the widest selection of online live tables available from a single source, is impressive. With rich added-value features, live interaction and betting opportunities to appeal to all types of players – from new players to the most discerning VIPs – this is the world's leading Live Casino game portfolio.
The Best Evolution Gaming Slots and Progressive Jackpots
6+ More Hot Slots by Evolution Gaming
Live Roulette
Immersive Roulette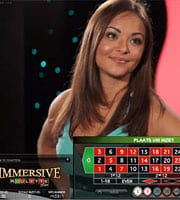 A world-first from Evolution, Immersive Roulette is a uniquely different premium-quality game that draws players into the action. It's also ideal for drawing in new customers to your site and for cross-selling the unique thrill of Live Roulette to RNG and sportsbook players.
Featuring Hollywood-style multiple cameras, this advanced Live Roulette variant gets players 'up close' to the action. As the live dealer spins the wheel, players can see and follow every movement of the ball – all in 200 frames-per-second HD video and with a slow motion replay of the winning number-colour as the ball comes to rest.
European Roulette
The online live game experience is as real as it gets, with live interaction, a user-friendly interface and rich features such as Favourite Bets. This personal menu saves up to 15 Favourite Bets for each player, speeding up betting for everyone and making complex betting simple for players with more experience.
Speed Roulette
A super-fast version of our live dealer Roulette in which game rounds take just 25 seconds from spin to spin. That's approximately 50% of the duration of a game round in our standard Live Roulette and Immersive Roulette games. As a result, Roulette lovers can pack more betting opportunities and more excitement into every playing session.
French Roulette
In French Roulette there's the La Partage rule: if a player makes an even-money bet and the ball lands on zero, he or she loses only half their bet. French Roulette also uses a slightly different table layout with some bet types named in French. Another positive side of the French roulette is that some of the bet types have French names and the table has a bit more different design.
Live Double Ball Roulette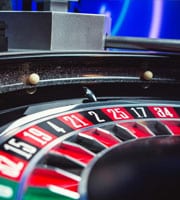 Double Ball Roulette is a unique, innovative Roulette alternative. Two balls deliver two winning numbers from a single spin. At the push of a button the live dealer sends the two balls shooting from a special patented device. There are new and exciting betting opportunities and more frequent payouts of up to 1,300 to 1. Proven in the land-based sector, the game is a unique attraction that significantly increases play and hold.
Mini Live Roulette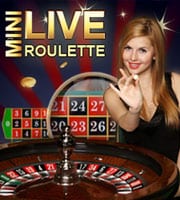 Mini Live Roulette's smaller window means multiplied revenue opportunity. This is because players can play two or more games simultaneously. The smaller window is also ideal for including in your sportsbook, RNG games and bingo pages to cross-sell the excitement of Live Casino.
Live Blackjack
The Blackjack, developed by Evolution Gaming, is one of the games that is known as a game where the action unfolds really fast and it also has some of the best features of live blackjack games. Developers did their best in order to ensure the utmost gaming experience regardless of the devise players launch the game on.
Party Blackjack
A low-stakes, party-style variant of our world-leading Live Blackjack, complete with massively scalable Bet Behind. With music and bubbly chat and game guidance from our TV-trained duo of dealer and co-presenter/hostess, the focus is firmly on fun for the greatest number of players.

Bet Behind Blackjack
Bet Behind allows a virtually limitless number of players to bet behind the main 7 players seated at each Live Blackjack table. This adds massive multi-player scalability and huge revenue potential. Players can bet behind while they wait for one of the 7 main seats. Alternatively, a player in one of the main seats can choose to bet behind any other seat.
Perfect Pairs And 21+3 Side Bets
Perfect Pairs and 21+3 Side Bets add extra interest and betting opportunities – with each player given the chance to turn on these exciting extra betting spots as they enter the table.
Pre-Decision BlackJack
Pre-Decision makes our world's already fastest online Live Blackjack even faster and more engaging. Pre-Decision allows players to make their decision whether to Hit, Stand, Double Down or Split at the same time as the first player, without having to wait for their turn. That means more active game time for players and more games per hour for operators.
Live Baccarat

With cards dealt face down at a bean-shaped table, there's no more authentic way for players to enjoy Asia's most popular casino table game. Unique added features include special bets such as Pairs side bets, extra statistics viewable via a wide choice of roads, and the ability for players to view competitors' moves. All enrich the playing experience, so players get more involved and play for longer.
Multi-Camera Live Baccarat
A multi-camera installation option that adds a dynamic, cinematic quality to Baccarat play on licensees' dedicated tables. With this fully customisable variant of our world-class Live Baccarat, casinos are able to choose the number of cameras and the shot angles. Players are immersed in the drama and suspense of the game. Constantly changing camera views and close-ups of the table and the deal keep it all visually fresh and engaging.
Live Baccarat Squeeze
Taking online Baccarat play into a new dimension, Evolution Live Baccarat Squeeze keeps the action flowing while delivering maximum suspense and authenticity. The dealer quickly reveals cards for the hand associated with the lesser total wager and will squeeze cards dealt to the hand associated with the greatest total wager.
Live Baccarat Control Squeeze
In this variant players can take control of the squeeze themselves. Cards are dealt face-down onto glass panel inlays in the custom-designed table. Two cameras integrated under the table instantly relay the live stream of the real card faces to the player's screen.
Live Speed Baccarat
For players looking for maximum betting opportunities and excitement in their playing sessions, Live Speed Baccarat is the super-fast alternative to the standard Live Baccarat game and its many variants.
Choice Of Roads
The Bead Road and Big Road display the results of each past round, while the Big Eye Road, Small Road and Cockroach Road display patterns derived from the Big Road. The player can zoom in on Big Road, Big Eye Road, Small Road and Cockroach Road simply by clicking/tapping on them.
Pairs Side Bets
The Pairs Side Bets are the default side bets providing two additional betting options: Player Pair and Banker Pair. These extra side bets allow a player to bet on either the player's or the banker's first two cards being a pair. The pay-out for either bet is a very attractive 11 to 1.
Further Optional Side Bets
Player Bonus, Banker Bonus, Either Pair and Perfect Pairs™ side bets can all be enabled in game settings by the player. These additional side bets, offering odds of up to 200 to 1 (for Perfect Pair, two pairs), add extra layers of interest and excitement for your players as they become more familiar with the game.
Live Three Card Poker

Evolution Live Three Card Poker packs all the excitement and suspense of regular poker into a fun, fast-paced game based on hands of just three cards. It's easy to play for poker newcomers and there are numerous exciting ways for players to beat the dealer, so it's huge fun for poker enthusiasts as well.
All players compete against the dealer who must get a 'Queen High' to play. In addition to this, there is an Ante Bonus for players achieving a Straight or better, no matter what the dealer's hand. On top of that, the optional Pair Plus and Six Card Bonus bets give players the chance to win big payouts of up to 1000 to 1 no matter what hand the dealer achieves.
Live Casino Hold'em

Texas Hold'em is one of the games that contributed the most for the success of Evolution Gaming in the global gaming industry. It is available for players using desktop and mobile devices and keeps them entertained for many hours. It has exciting features and basically there is no limit for the number of players who can join the game at once. The great experience is also enhanced by the opportunity to interact with the dealer and the other players. Your main objective is to have a hand that is better than dealer's instead of competing against other players.
Live Caribbean Stud Poker

Players are dealt five cards each and compete against the dealer who must have an Ace and a King or higher to qualify. The players' cards are dealt face up; dealer's cards face down, except for the dealer's last card which is face up. Players must decide to raise or fold before the dealer's complete hand is revealed. More excitingly, the optional 5+1 Bonus Bet and Progressive Jackpot side bet give players a separate chance to win big payouts no matter what the result of the main game against the dealer.
1.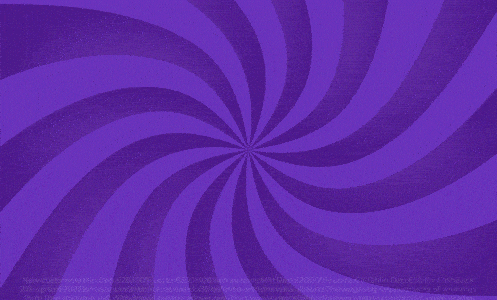 True quality brand hot in 2020!
3,000+ games by top developers
Great variety of casino bonuses and weekly promotions
Graphics & Gameplay - 100%
2209
2.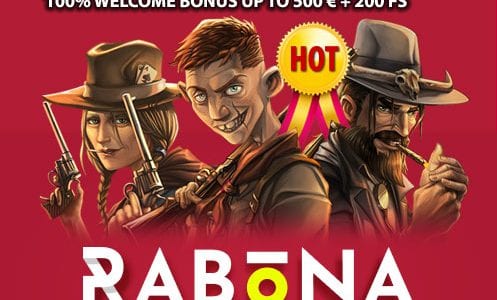 Instant Withdrawals
Reliable and Helpful Customer Support
Amazing Live Casino Section
Graphics & Gameplay - 99%
2297
3.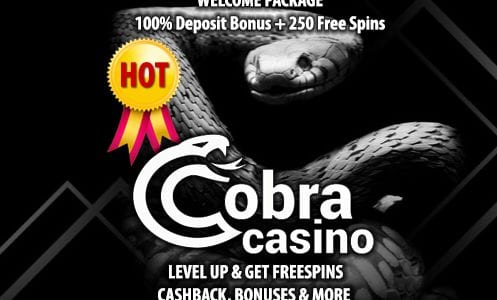 Generous Welcome Package
2000+ Games From Top Providers
Tiered Vip Programme With Weekly Awards
Graphics & Gameplay - 100%
2467
Generous Welcome Package
2000+ Games From Top Providers
Tiered Vip Programme With Weekly Awards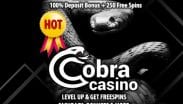 Graphics & Gameplay - 100%
Instant-play is available
Fully compatible with all mobile devices
Provides amazing gambling games from quality developers like Microgaming and NetEnt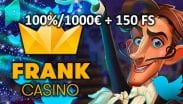 Graphics & Gameplay - 99%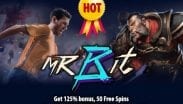 Graphics & Gameplay - 97%
Imediate play available
Full mobile compatability
Easy access to customer support via live chat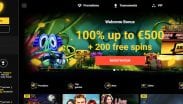 Graphics & Gameplay - 96%