NetEnt Cooks Up A Brand New Gordon Ramsay Hell's Kitchen Slot
Do you think that most of the online casino slots are identical? If you do, you might have a strong point for this. However, NetEnt wants to prove you are wrong. As a result, one of the most innovative game developers in the industry has decided to take you aback. Not long ago, NetEnt has introduced one of its latest titles, Serengeti Kings. However, NetEnt AB has now the pleasure to launch one of the most extravagant online slots you have ever seen. The Stockholm-listed innovator has just announced that it is working a video slot themed around the Hell's Kitchen television series. So, in due course, we should expect to meet Gordon Ramsay personally.

Hell's Kitchen Slot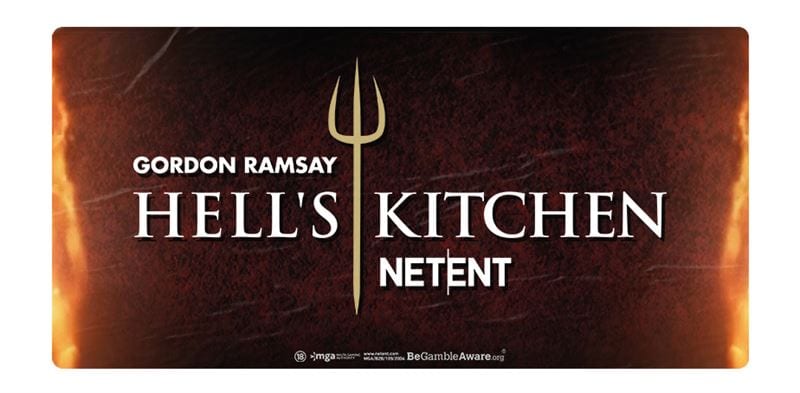 One of the world's most famous and therefore influential TV chefs is set to become part of the menu in the NetEnt's massive portfolio. A brand new game, called Hell's Kitchen slot, is about to become reality later this year. This means that all fans of the respected TV series will have the chance of placing some bets on the slot. "This lamb is so undercooked, it is following Mary to school." "There is enough garlic in here to kill every vampire in Europe." These and many other phrases might also become part of the slot. Notorious for his colourful language during his stellar global television career, the latest release from NetEnt will incorporate Gordon's famous catchphrases as well as imagery to tantalise the taste buds. As far as any distinctive features of the game are concerned, we are still not certain what NetEnt will provide us with. What we know for sure is that the players' society will be looking forward to experiencing the Hell's Kitchen slot first-hand.

Comments On The Release
The NetEnt Director of Games, Bryan Upton, has decided to comment on the Hell's Kitchen release. "Gordon Ramsay is a true rock star of the restaurant world. His strong personality and use of colourful vocabulary as front-man of Hell's Kitchen have earned him legendary status as a multi-Michelin starred celebrity chef, with fans all over the world. Just as importantly, this allows us to produce a true slot with a strong narrative and a lot of adult fun! We can't wait to see what our players think of what we have in store for them." Likewise, the deal was brokered by Gordon Ramsay's licensing agent, Global Merchandising Services, with Licensing Manager Jens Drinkwater. He added that "NetEnt's commitment to entertainment has made it a clear leader in the online casino industry and we're thrilled to support the company with the addition of Gordon's branded title."

Final Considerations
Gordon Ramsay once said that he does not like looking back. He is always constantly looking forward. Probably NetEnt AB decided to follow his example. A leading provider of premium gaming solutions to the world's most successful online casino operators, the brand has proven to deliver nothing but customer satisfaction. Some of these casinos include King Billy Casino, ZetCasino and Mr Green Casino. However, bear in mind that this list is not conclusive, meaning that you will be able to gain access to the game in many other operators. Lastly, before playing any online slot, we encourage you to play responsibly and therefore we wish you good luck!
Finally, you can still make use of our overall listing of the best online casinos right now, so give it a go.

First deposit bonus:
1. 100%/€500+100 FS or...
2. 200%/€100 or...
3. €200 Casino CashBack
Review

First Deposit Bonus:
100%/500€/$ + 200 FS

Review

First deposit bonus:
100%/500€ + 250FS
Review

First Deposit Bonus:
100%/250€ + 15 FS
Review

First deposit bonus:
125%/100€ + 50FS
Review




Exclusive Bonus:
125%/500€ + 250 FS
Review

Welcome Pack:
1000 EUR + 50 FS on "Book of Dead"

Review

First deposit bonus:
20 FS + 100% Bonus + 50 FS
Review

First Deposit Bonus:
100%/300€/$ + 150 FS

Review

First deposit bonus:
100%/500€ + 200FS

Review




First Deposit Bonus:
100%/300$ + 100 FS

Review

First Deposit Bonus:
100%/$300 + 100FS

Review

10% Daily Cashback

Review

First deposit bonus:
100%/300€ + 300FS
Review

First Deposit Bonus:
100%/1,500$/£/€ + 200 FS

Review




First Deposit Bonus:
100%/300$ + 300 FS

Review

First Deposit Bonus:
100%/€200 + 60 FS

Review

First Deposit Bonus:
200%/100€ + 25 FS

Review

First Deposit Bonus:
100%/500€

Review

First deposit bonus:
100%/300€ + 200FS
Review



First Deposit Bonus:
100%/300€

Review

First deposit bonus:
200%/2500€ + 50 FS
Review

25% Cashback

Review

First deposit bonus:
100%/1500$
Review

Total bonus package:
575%/1750$ + 290 FS
Review




First deposit bonus:
100%/200€ + 100 FS

Review

First deposit bonus:
200%/300$ + 125FS
Review

First deposit bonus:
100%/200€ + 50 FS
Review

First Deposit Bonus:
120%/240€

Review

First Deposit Bonus:
100%/250$ + 100 FS

Review



7 different welcome bonuses

Review

First deposit bonus:
100%/500€ + 100 FS
Review

First deposit bonus:
100%/500€ + 200FS
Review

First Deposit Bonus:
150%/350€ + 50FS

Review

First Deposit Bonus:
100%/500€/$

Review