GameArt Casinos – Hot Online Casinos that Offer GameArt Games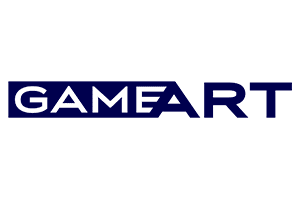 Online gambling has always been an industry riding on the first waves of technological innovation. As a result, it comes as no surprise that the iGaming Industry has become one of the most profitable industries worldwide. Following this, the number of software companies creating casino gaming products has risen. What they want to achieve is to develop realistic experiences that reproduce the land-based casino atmosphere. But how to choose the best casino vendor and the most entertaining games in the market for online casino players?
GameArt is such a supplier. GameArt is a leading provider of high-quality digital gaming. What it delivers is world-class HTML5 slots with state of the art graphics. The supplier believes that simplicity equates to faster turnarounds and increased efficiency. Since its establishment in 2013, GameArt software has become one of the faster-growing providers in the industry. Gaming is at the heart of what the company does and thus it has the pleasure to provide leading entertainment that will give your business the edge.
Best Online Casinos That Offer GameArt Games
SHOW MORE
Introduction to GameArt Online Casinos
GameArt is a company that was only founded in 2013 and therefore it is one of the youngest companies in the iGaming industry today. Nevertheless, this does not render the company untrustworthy. Comprising a team of experts with more than 20 years of experience in gambling soft development, no one can dispute the fact that GameArt knows what it is doing. Furthermore, the Malta-based company definitely wants to leave its footprint in the industry. Today, it has offices in many countries around the globe such as the United Kingdom, Slovenia, Serbia, and Malta.
GameArt specializes in both land-based and online casino solutions, including real money, social and white label platforms, along with some other additional services. Judging by this, one can assume that GameArt has the power to multi-task and serve several markets at the same time. Likewise, the supplier's software guarantees that its casino operator clients can host the games effectively, safely, and most importantly legally with a full range of services, including integration, marketing, and license handling. What makes GameArt particularly appealing is its ambition to work collaboratively with its operators. For that reason, not only does GameArt delivers some of the finest slots in the industry, but it also offers assistance to casinos to manage their gaming operations from a business and financial perspective.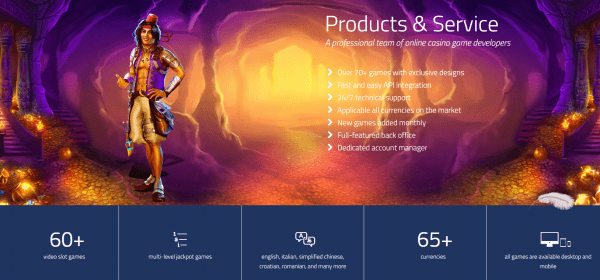 What's New from GameArt? Recent News and Articles.
New GameArt Casinos in 2020
New casinos of 2020 are trying to provide you with outstanding game experience, just like us at CasinoDadddy.com. Since our establishment, we have been doing our utmost in order to provide you with reviews of the greatest operators and promotional campaigns taking place on the market. We believe that punters who are ready to play big will be more than satisfied with our list of online casino operators who collaborate with GameArt. This because the supplier knows how to run a successful business and thereby exceed the expectations of its customers. The quality of the service is yet another reason why the most recently established online casino operators pursue a collaboration with GameArt.
Are you searching for a new online casino? Keep in mind that when conducting your research, you will come across many different companies, all offering distinctive features. Fortunately, we are here to save your time as we have already done your job and managed to work out a list of GameArt's online casinos that you can familiarize yourself with. GameArt is a fantastic supplier, which has rapidly risen in popularity because of its impressive artwork. Moreover, GameArt focuses on developing the most innovative slot games possible. Its games are used and developed thanks to 3D graphics technology, making the experience of all players more real and thereby more pleasant. The company shares the view that innovation is key to success in the iGaming industry, and thus, it delivers nothing but stunning and innovative products.
The Best GameArt Slots and Progressive Jackpots
GameArt's games are renowned for their simplicity and at the same time with their meticulously and clearly defined details. Each game is designed to exceed the expectation of even the most demanding casino player. The company's games are available on various channels as well. These include desktop, tablets, and smartphones. Additionally, the games are designed to cover the major cultural characteristic and to enhance the sense of affiliate to the specific cultural zone. What will definitely raise your eyebrows is that when playing GameArt's games you will notice that every spin is different. Many of the games in GameArt's game library offer ordinary gameplay features such as Free Spins and Wilds. Be that as it may, there is an abundance of other interesting elements to certain games you might look forward to experiencing first-hand.
GameArt has the most versatile jackpot network in the entire gambling industry. The new Jackpot games are available for 39 GameArt's games and they are displayed worldwide, being accessible on both desktop and mobile. The company's customers will be able to choose between local and progressive jackpot. The Jackpot games feature four different types of jackpots: Mini, Minor, Major, and Grand. Prepare yourself to experience a new dimension in online gaming and find out your favorite GameArt's product here.
3+ More Hot Slots by GameArt
Unique GameArt Slots
Regardless of the fact that GameArt might not have international recognition of a leading software provider, it does more than a decent job. GameArt creates modern games with a classic touch, so rest assured that even though you might play a game that seems familiar to you, you are likely to come across with features you are unlikely to find somewhere else.
To begin with, Atlantis World is a slot you should give it a go. Underwater ambiance surrounded by the Atlantis magnificent ruins, this 50 pay lines slot game offers frequent Wild stacked symbols that can deliver amazing big wins. Make sure you land three scattered Sphere symbols in any position on reels 2,3,4, and you will be able to make use of 5 Free Spins, with the additional stacked Wild golden dolphins on bonus reels.
More Cash, on the other hand, is a slot providing big wins like no other game on its 15 pay lines. In other words, this is the true high roller game. A game, entirely focusing on money, it will catch your attention for sure. In order to find out how precisely all that money shown on the reels to end up in your bank account, make sure of our overall listing of online casinos collaborating with GameArt.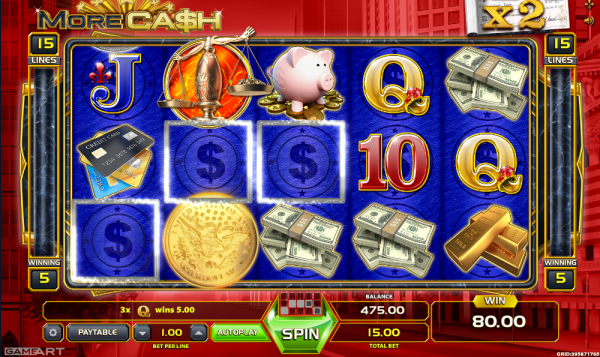 Last but certainly not least, Ramses Treasure is yet another game that will blow your mind. Offering astonishing graphics and sounds, the slot will constantly engage you with its frequent bonus feature. A classic slot inspired by the culture of Ancient Egypt, it will transfer you to a whole new world where you will get to know one of the pharaohs of Egypt better. Make sure you find his treasure as this stabilize your financial situation.
Amazing GameArt Jackpots
GameArt offers a variety of engaging standard and progressive jackpot games. Below you can go through some of the offerings of the company.
The first game which caught our attention is Da Vinci Codex. No one can dispute the brilliance of the Italian Renaissance master. Finally, his work has been adapted into a video slot game, which deserves to be tried out. Da Vinci Codex takes you on a path f discovery into the world of Leonardo Da Vinci. Your main objective will be to decipher its ultimate codex and land the game's jackpot. Offering bright colors and amazing sound effects, this amazing slot invites you to a rewarding journey back in history.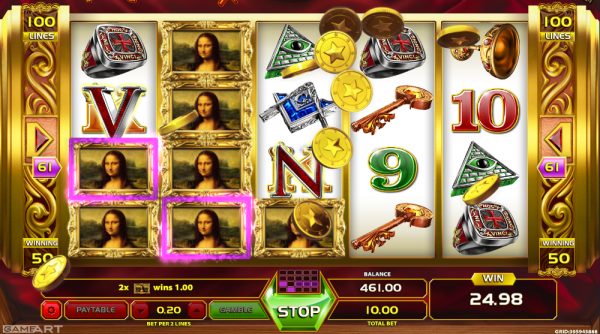 Another game that stands out from the rest is the Texas Rangers Reward slot. Have you ever wanted to go to the Wild West? Well, today seems to be your lucky day, as Texas Rangers Reward slot has the power to do exactly the same without you having to leave the comfort of your home. Recreating a classic Western environment, this thrilling slot is the perfect choice for those who enjoy Westerns and have a taste for adventure. Having enough options to make your game experience positive, the slot makes the whole experience very inviting.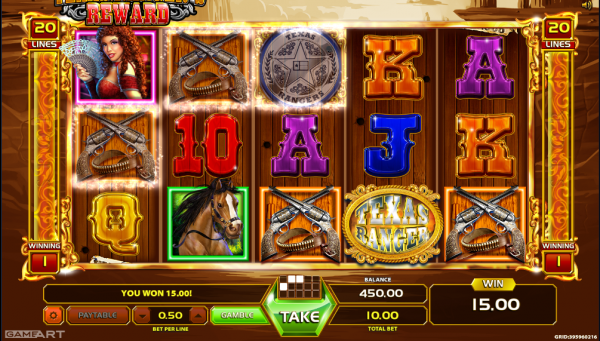 Finally, Money Farm is a game that can increase your revenues instantly. The wild and crazy chicken is back in more animal winning fun with this exciting video slot. Probably the best farmyard slot, this is an excellent game which is a joy to play. Offering outstanding graphics, this might turn out to be your next favorite video slot.
Top Card and Table Games at GameArt Casinos
Being a relatively new company in the industry, GameArt does not offer casino games such as roulette, baccarat, or video poker. Nevertheless, we hope that this will be changed in due course. Judging by the success of the supplier's slots, launching a card, and a table games section will be more than exciting. As we are more than happy with the way GameArt runs its business, we are keeping up to date with the company's news and as a result, we will keep you updated with new releases and news regarding the developer. Until then, you should check our list for recommended alternatives. There you will find card games, table games, different types of roulette and much more.
GameArt Live Casinos
Unfortunately, GameArt does not feature live dealers. Be that as it may, you still can take advantage of our list for recommended alternatives.
GameArt Casino Bonuses
Our team of professionals here at CasinoDaddy.com has analyzed and reviewed every welcome package and free spins deal possible in order to bring you up-to-date information and thereby make your gambling experience as positive as possible. Each online operator which is supported by GameArt can help you increase the size of your bank account. Our Casino Bonuses page examines all the exciting places you can wager some money while enjoying the great game execution, provided by GameArt.
Our readers can benefit from our exclusive CasinoDaddy.com bonuses, which can be used in some of the most famous and respected online casinos nowadays, and more importantly those powered by GameArt. These can be anything from Bonus Money, Free Spins, and other promotional campaigns, which will greatly assist you with the quest to increase your revenues.
GameArt offers a wide variety of games, featuring free spins promotions and bonus offers within the different online casino operators. A 400% deposit bonus, for instance, is one of the most desired ones within online casino players. This is because, it gives a tremendous amount of money to take advantage of, and it would not be a great surprise if it comes in combination with some additional offers as well. Furthermore, should you happen to stick around with a particular online operator, you might want to become a part of its Loyalty Program. This will provide you with the opportunity to benefit from extended withdrawal limits, quicker deposits, and tons of free spins.
GameArt Mobile Casinos
Having the opportunity to play your favorite online casino slots on the go is one aspect indicating that a particular game supplier does an excellent job. Fortunately, each GameArt's game is cross-platform, meaning that you can play any game on your PC, mobile device, or tablet. Likewise, due to the fact that the vast majority of GameArt's mobile slots are HTML5 slots, you will not be required to install anything, as they will be compatible with your electronic device. All you will need to have will be a fast broadband connection and a mood to turn yourself into a winner.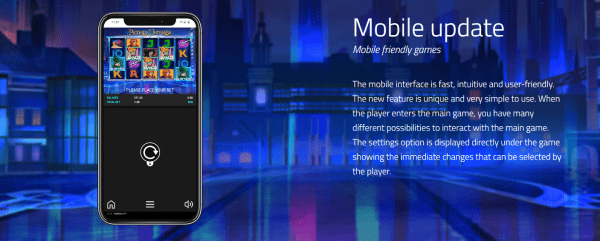 POPULAR CASINO SOFTWARE PROVIDERS (Click to View)
Some Important Questions and Answers about GameArt Casinos
? How is GameArt different from other providers?
Not only has the company developed a viable software platform and a substantial portfolio of games for the iGaming industry, but it is also working with land-based casinos to develop games and video terminals to be used on the casino floor.
? Can I play on a mobile device?
All GameArt slots can be played on desktop, mobile, and tablet devices since it uses cutting-edge HTML5 technology.
? What kind of GameArt games are available?
GameArt offers a variety of the finest video slots on the market. Unfortunately, currently, you cannot play any live casino games or any card and table games.
? Where can I find GameArt Casinos?
It is an easy task to find an online casino that works in partnership with GameArt. Almost each online casino operator does accept its titles, making sure that more players will pay a visit to the site of the operator. You can find safe and trustworthy GameArt casinos right here, on this page.
? Are GameArt Casinos Safe?
Yes, GameArt's Casinos are completely safe. The supplier wants to ensure legally sound gaming and as a result, its games are regularly evaluated by independent bodies that are formally accredited to ensure both randomness and fairness. Consequently, players can rest assured that they can share both their sensitive and financial information and that no game is biased or manipulated.
1.
More than 5000 Casino Games
Many Live Casino Games
Sportsbook
Graphics & Gameplay - 85%
7014
2.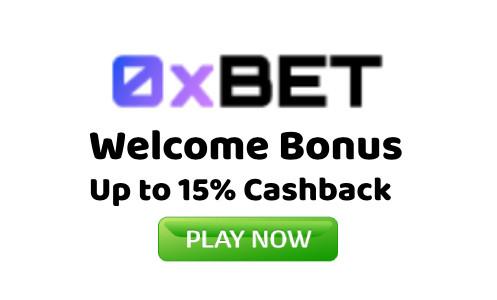 More than 5000 Casino Games
Many Live Casino Games
Exclusive VIP Club
Graphics & Gameplay - 85%
6895
3.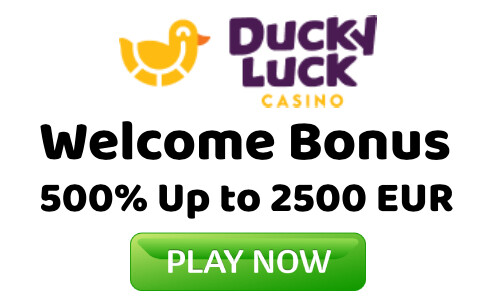 Top US Casino
A Variety of Bonuses
Hot VIP Program
Graphics & Gameplay - 97%
10167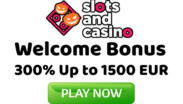 Graphics & Gameplay - 90%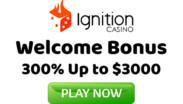 Graphics & Gameplay - 90%
Reliable and available online since 1997
An amazing ever evolving software
Offered in multiple languages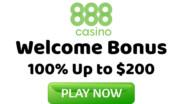 Graphics & Gameplay - 90%
Software versatility
Award-winning games and providers
Loyalty rogram with luxury rewards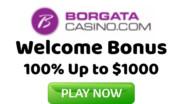 Graphics & Gameplay - 90%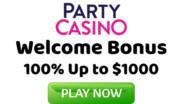 Graphics & Gameplay - 90%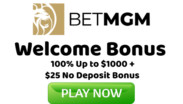 Graphics & Gameplay - 90%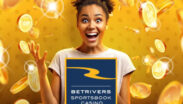 Graphics & Gameplay - 90%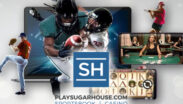 Graphics & Gameplay - 90%
5000+ crypto-friendly games
Instant Deposits and Withdrawals
Regular Rakeback up to 25%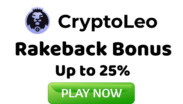 Graphics & Gameplay - 90%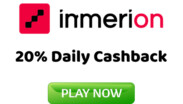 Graphics & Gameplay - 90%