8 Upcoming Trends for the Online Gambling Industry Going into 2020
Online gambling has been snowballing in the past two decades, thanks to the rise of the Internet and various technological advancements. The internet is home to thousands of casinos with millions of players. The industry is set to be worth a whopping $60 Billion in 2020. The latter means that the competition among casinos will become even more fierce and that software providers will be even more innovative than ever before. Each year comes with advanced technological innovations bringing fresh ideas and new projects to the market, and we expect this to continue during the coming 2020 as well.
What is on the horizon for the online gambling industry, and how will technology change the gambling world as we slowly approach 2020? We have listed the most exciting upcoming trends which we outline below.
1. Virtual and Augmented Reality Casinos
What is Virtual Reality (VR)?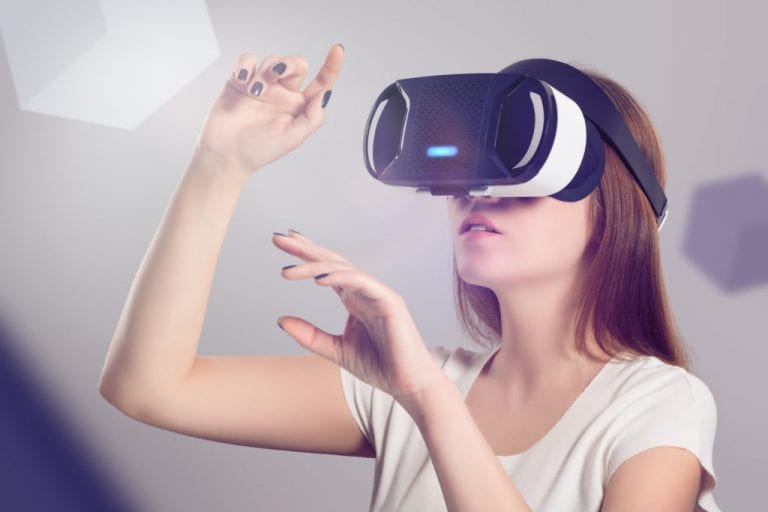 Virtual reality is a computer-generated 3D simulation of an environment that you can interact within a realistic way. You enter the world of virtual reality through a VR headset with screen and sensor gloves. This technology which is already wildly available will take you out of your current environment and in a completely new space, where you are absorbed into a different reality.
VR will completely change the player's usual online casino experience. There are casinos that have been utilizing this new technology for years. Some casinos provide an authentic gaming experience where players can explore the virtual casino and enjoy playing the latest VR-adapted slot games or any other game. Virtual Reality poker is also gaining more popularity, and a few online casinos already offer such games on their websites.
Virtual Reality will soon be a must for an excellent online casino, and more and more brands will realize that the potential of VR is limitless. The trend is expected to take over the online casino industry during the near future, and soon online gamblers will be able to play face-to-face with their opponents, throw dices, and interact with other players just by putting on their VR Headset. This technology is just beginning to take over the world, and we are excited to see what advancements the future will bring.
What is Augmented Reality? (AR)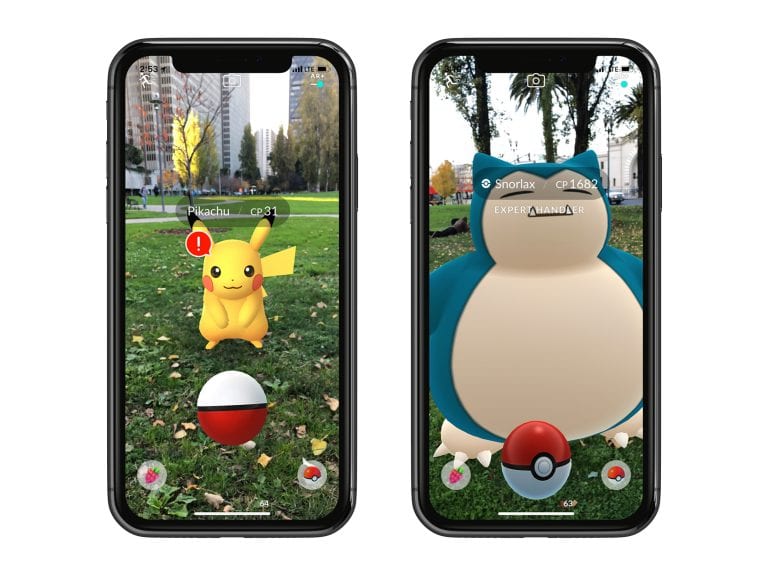 As the name suggests, Augmented Reality combines the real world and computer-generated virtual overlays that give users a virtual view of the world. Unlike VR, which creates an entirely artificial environment, AR uses the existing environment and overlays new images on top of it.
The technology which is behind one of the most popular mobile games, Pokémon Go, is set to make the online casino experience even better and will soon be an available feature in many casinos. It will make live gaming even more thrilling and appealing by allowing players to enjoy games in a completely different way and meet other players in a virtual environment. AR will offer players a 360-degree surrounding experience which can be compared to going to a real casino.
The introduction of augmented reality in online casinos will help introduce a wide range of new features which can improve the player's experience by combining the best of both worlds: software and hardware. For example, instead of playing live games as it happens now, a virtual casino powered by AR will bring even more realism in the game. Players will be able to see their surrounding, tables, dealers, staff, and other players.
2. Artificial Intelligence and Machine Learning will change the user experience.
Machine Learning and Artificial Intelligence are two technical concepts that are usually interchangeable, so many people confuse them. Artificial Intelligence (AI) refers to the process of simulation of human intelligence by machines and computer systems in performing tasks that are typical to the human brain. In the process, the computer system first acquires information and rules for information processing and then uses it to reach conclusions and self-correct. The latter allows the AI system to get to know the user better and act upon the discoveries.
Machine Learning (ML) is a branch of Artificial Intelligence that includes algorithms and statistical models which computer systems use to perform special tasks. It allows the computer systems the ability to automatically learn and improve from the data without the need for additional learning.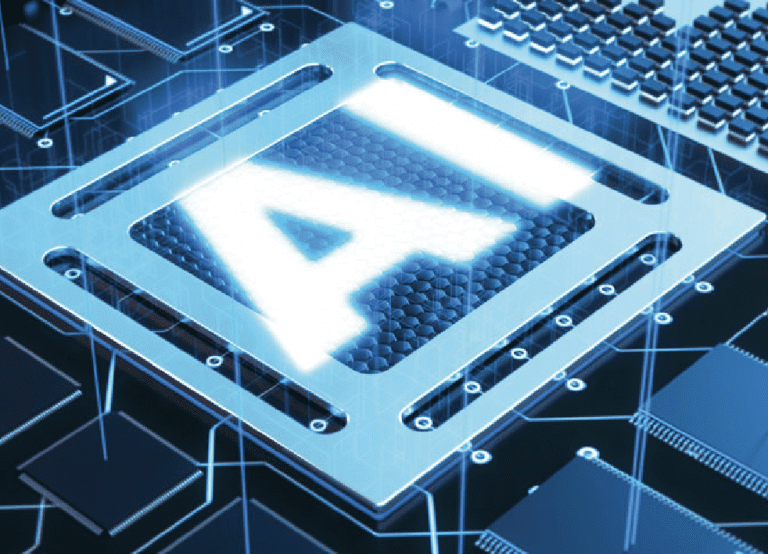 AI and ML are significantly impacting all types of business sectors nowadays. Taking into account how much the online gambling industry loves technology, it comes as no surprise that such automation will be used to bring better customer experience to the players. AI will improve your casino experience in many ways. For instance, AI can be used to analyze what your favorite games are so that you can get a personalized welcome page with game suggestions filtered by your preferences. In this way, you can find new favorites without the need for surveys or manual search.
AI can not only be used in many ways to bring you a better experience by learning your playing habits but also it can be used in other areas such as customer support. Some casinos already use highly sophisticated chatbots to help clients with their queries. The chatbot is able to learn from every question and become even better for the next question. AI systems can also be used to find cheating players and frauds by analyzing patterns in behavior which can be a difficult task for most people. This will bring more security both to the casino owners and players as well. Gaming addiction is another problem which can be tackled by AI, as the system can easily detect players' behavior.
3. There will be more Blockchain casinos.
What is Blockchain Technology?

If you are interested in investments, banking, or cryptocurrency, you might already be familiar with the blockchain technology that Bitcoin uses to keep records. The term has been buzzing around for a while. However, many people don't understand what it means and what is the technology behind it. In more simple words a blockchain is a time-stamped series of non-editable records of data that is managed by a network of computers not owned by a single entity. All of the data blocks are secured and bound to each other using cryptography.
This technology is starting to get utilized in the casino industry, and the first Blockchain casinos are already out on the market. These casinos have a decentralized system which means that the casinos are not able to access and manipulate data. In other words, all games are played fairly and with transparency. Funds are stored in blockchain smart contracts which makes transactions safer and quicker. When making deposits, players don't have to enter any personal data or credit card information, so there is no sensitive information stored. Deposits are sent instead with a crypto transaction. Blockchain casinos also keep records of all bets and games which can be accessed freely by players. Such records can be used to track if all winnings are paid out according to the results as well.
Even though the Blockchain technology has been used in the payment processes of many online casinos for a while, the first true Blockchain casinos appeared only recently. At the moment there are only a handful of Blockchain casinos and developers. However, we expect this number to grow during 2020.
4. The Internet of Things – A game-changer
What is the Internet of Things (IoT)?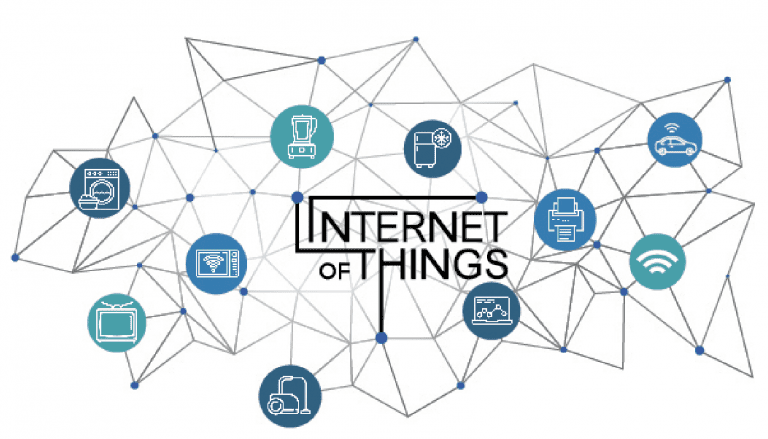 The internet of Things is a system of interrelated electronic devices, machines, digital objects and in general all of the billions of devices which are now connected to the internet. Such devices are able to automatically collect and share data.
Whether you realize it or not, the IoT has been shaping the online gambling industry for a while now. The first major change came with mobile gaming, which gave people the ability to access their favorite casinos on the go. Soon after that, we got the first casino game developed by Microgaming exclusively for smartwatches. Live casinos began utilizing cameras to connect the players and bring them even closer.
Nowadays, online casinos can incorporate much more devices to deliver an even better experience. AR and VR headsets, for example, can be used to create a whole new casino environment, which will be even more realistic than live casinos. Devices with sensors will also be able to transform traditional online gambling.
Even though the Blockchain technology has been used in the payment processes of many online casinos for a while, the first true Blockchain casinos appeared only recently. At the moment there are only a handful of Blockchain casinos and developers. However, we expect this number to grow during 2020.
5. Mobile and Social Gambling will become even better.
Following the popularity of games available on social media sites, online casinos were quick to include social features in their own games. As a result, players can now enjoy interacting with other players by participating in leader boards, social slots, accepting challenges, and more. With the adoption of new technology, social features will become better, and more casinos will adopt the concept.
Together with the rise of social media, we saw the rise of the mobile devices, and even though mobile phones have been around for a while, it was only in the past few years that mobile gambling became popular. Gamblers are now able to play on the go, continue right from where they left on their computer, and have access to casino games that they could only access from the desktop previously. Mobile devices are poised to be a game changer in gambling attracting huge investments going forward. It is expected that by 2020 more than half of the world's population will be owning a smartphone.
Many online casinos already have developed mobile apps, and in short time we expect to see the remaining casinos becoming mobile-friendly as well. Game developers are also following the trend, and most new slots which get on the market are mobile-friendly.
6. More Payment Options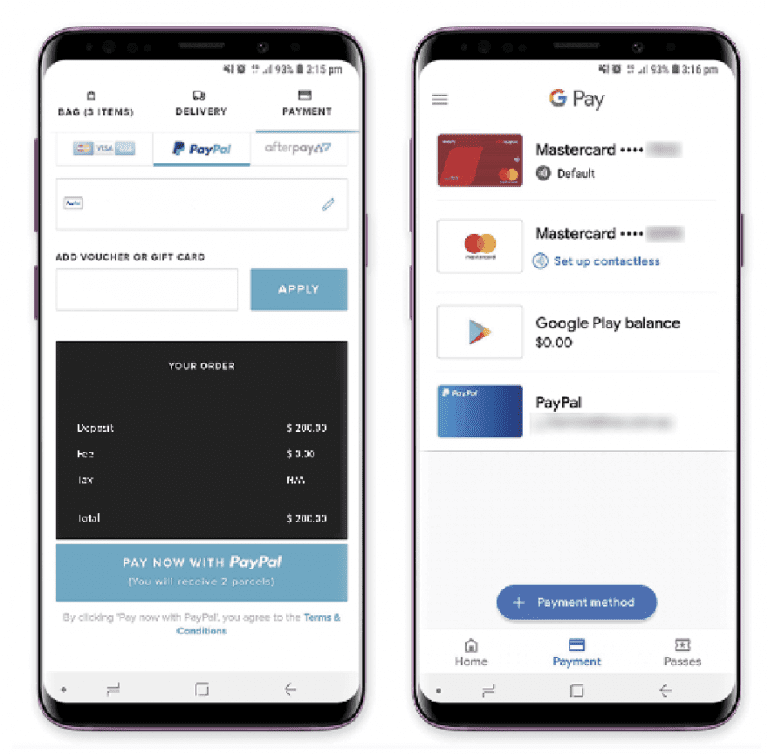 There are numerous payment methods and technologies accepted by the majority of online casinos today, and the number keeps growing, as every year new methods come to the market. 2020 will be no different, and we expect to see new payment solutions such as Apple Pay and Google Pay join the payment options in many casinos.
Fewer players nowadays opt-in for cash transactions when making deposits. Methods such as e-wallets and cryptocurrencies are becoming more popular, and many online casinos already accept crypto-deposits. In fact, there are casinos that work exclusively with blockchain payments and accept no other methods. We expect to see the number of crypto casinos growing even more during the next year.
7. New Gambling Regulations
Recently there has been a growing concern about problem gaming, especially in Europe. As a result, a few countries have introduced new regulations regarding online gambling, and more countries are expected to follow.
The Netherlands, for example, will open its marker to foreign operators after new gambling legislation gets adopted at the beginning of the year. This would mean that the Dutch gambling market will open in 2021.
The European Organization for Gaming Law is also going to bring changes to its anti-money laundering laws. This will put online casinos under stricter control and might require casinos to obtain additional licenses. For players, it might result in fewer promotions and welcome bonuses, but also more explicit terms and conditions, which most players will welcome.
The USA is also introducing regulations regarding online gambling and eSports betting, which are now legal in many states. During 2020 we expect to see more states which allow online gambling within their borders.
8. There will be more women gamblers.
There are several successful online casinos that cater specifically to women, such as Maria Casino and Lady Lucks. The number of female gamblers has been on the rise with female players in the USA making up around 40% of the total number of gamblers, compared to an almost equal number of female to male gamblers in the UK. In countries such as Sweden, the statistics show that more than two-thirds of the gambling addicts are women.
During 2020 we expect to see the number of female gamblers in other countries also to grow and in a result an overall spike in the total number of gamblers. This will drive the industry's revenue to new highs and will make way for more casinos which cater to female players.
Finally, what to expect during 2020?

The goal of all online casinos would always be to offer their clients the fun experience they want. Aside from enticing bonuses, excellent customer service, and VIP programs, the primary objective of a casino is to provide players with great entertainment. Nowadays, the trend is a mixture of the latest interactive online gaming technologies combined with the feel of the traditional brick and mortar casinos.
The industry is set to continue its tremendous growth into 2020, which is shaping up to be an exciting year. You might notice that many of the trends mentioned above have been present for some time. However, they are starting to gather more attention in the industry and to evolve into completely new concepts. With ever-evolving technology, the industry is set for the very exciting year 2020!
CasinoDaddy.com Magazine Issue 6, Article List