I Want to be a Trillionaire Hit Song Inspired A New NetEnt's Video Slot
Fashion certainly has become a part and parcel of human life. It has immersed every place on Earth. Social influences are probably the strongest. For instance, wearing hoodies became famous due to rap musicians. Furthermore, many young people try to imitate their role models regarding the way they look. By and large, every person nurtures an innate desire of looking good and as a result, the word fashion instantaneously brings to mind a flash of colour with a dash of glamour. Do you keep up with the latest trends? Well, if you are an avid online casino player you have this opportunity. This is because NetEnt has signed a deal with FashionTV Gaming Group to produce an innovative slot. The future slot will be inspired by the leading fashion and style channel's hit and song 'I Want to be a Trillionaire' by Anja J.

The Trillionaire Video Slot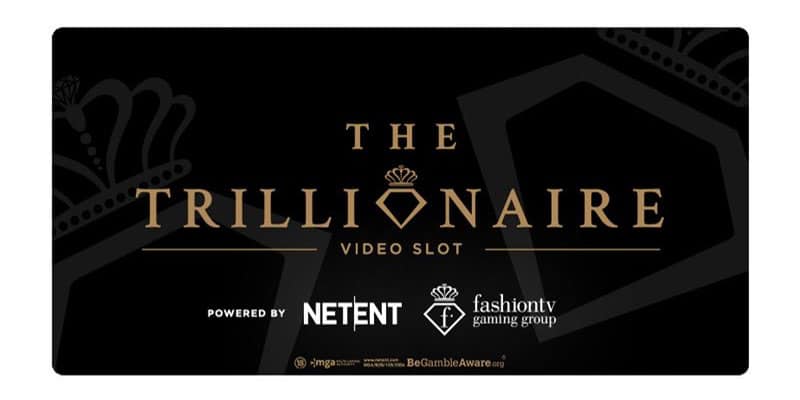 NetEnt has recently experienced many changes for the better. After launching new video slots and bolstering the portfolio of its NetEnt Connect content, the time has come for its branded portfolio to have a makeover. For that reason, NetEnt has signed a strategic partnership with FashionTV Gaming Group to create an innovative slot inspired by the 2014 summer hit "I Want to be a Trillionaire", featuring FTV star Anja J. This commercial agreement will empower NetEnt to effectively make use of the worldwide acknowledgement of the FashionTV super brand and its global network which reached more than two billion viewers. Likewise, FashionTV Gaming Group has rapidly taken the gaming industry, by connective the virtual world with the opulence of FashionTV. Moreover, players are now being submerged in the fabulous universe of FashionTV, with the chance to go to genuine marked occasions and parties and get luxurious FashionTV-marked merchandise directly to their doorstep. What a chance, isn't it? Make sure you do not miss it.

Comments On The Partnership
Bryan Upton, NetEnt Director of Games, seems to be particularly excited about the future release of the Trillionaire video slot. "FashionTV has something different to offer the online casino sector – from its brand identity, its reach, the power of its global network, and its understanding of how to create engaging and unique content. Our partnership hopes to combine our unequalled ability to work with brands, with FashionTV's sheer global recognition and marketing power. The 'I Want to be a Trillionaire' song is loved by millions of fans all over the world and we look forward to bringing 'The Trillionaire' game, inspired by this popular song, adding a touch of glamour and bling to our industry-leading portfolio." In addition to this, the COO at FashionTV Gaming Group, Shai Kaplun also seems to be looking forward to offering the slot to all online casino players. "At FashionTV Gaming Group we are committed to blending the high lifestyle and luxury of our brand with the unique thrill of the online casino experience. NetEnt's unrivalled ability to deliver world-class slot games that are always a step ahead of the competition makes them an ideal brand to business partner to further our presence in the gaming industry."

Final Considerations
This year appears to be particularly exhilarating for the gambling industry. Every day a brand new video slot is being launched or a new partnership is being signed. This perfectly exemplifies that all online casino and game suppliers want to revolutionize the market by making it more appealing to online casino players. Until now, their efforts have paid off as all recent developments have been massive hits. Will this happen to the future NetEnt's slot inspired by the hit song 'I Want to be a Trillionaire' is a question we will recently be able to answer. Before the release of the slot, you can still visit an online operator which is powered by NetEnt and make use of the amazing portfolio of the Swedish-based supplier. These include Casoo Casino, King Billy Casino and Maneki Casino. However, bear in mind that the list is not exhaustive, meaning that you can try out NetEnt's massive game library at many different online operators. Lastly, before doing so, we encourage you to play responsibly and we wish you good luck!
Finally, you can still make use of our overall listing of the best online casinos right now, so give it a go.

First deposit bonus:
1. 100%/€500+100 FS or...
2. 200%/€100 or...
3. €200 Casino CashBack
Review

First Deposit Bonus:
100%/500€/$ + 200 FS

Review

First deposit bonus:
100%/500€ + 250FS
Review

First Deposit Bonus:
100%/250€ + 15 FS
Review

First deposit bonus:
125%/100€ + 50FS
Review




Exclusive Bonus:
125%/500€ + 250 FS
Review

Welcome Pack:
1000 EUR + 50 FS on "Book of Dead"

Review

First deposit bonus:
20 FS + 100% Bonus + 50 FS
Review

First Deposit Bonus:
100%/€500 + 100 FS

Review

First deposit bonus:
100%/500€ + 200FS

Review




First Deposit Bonus:
100%/300$ + 100 FS

Review

First Deposit Bonus:
100%/$300 + 100FS

Review

10% Daily Cashback

Review

First deposit bonus:
100%/300€ + 300FS
Review

First Deposit Bonus:
100%/1,500$/£/€ + 200 FS

Review




First Deposit Bonus:
100%/300$ + 300 FS

Review

First Deposit Bonus:
100%/€200 + 60 FS

Review

First Deposit Bonus:
200%/100€ + 25 FS

Review

First Deposit Bonus:
100%/500€

Review

First deposit bonus:
100%/300€ + 200FS
Review



First Deposit Bonus:
100%/300€

Review

First deposit bonus:
200%/2500€ + 50 FS
Review

25% Cashback

Review

First deposit bonus:
100%/1500$
Review

Total bonus package:
575%/1750$ + 290 FS
Review




First deposit bonus:
100%/200€ + 100 FS

Review

First deposit bonus:
200%/300$ + 125FS
Review

First deposit bonus:
100%/200€ + 50 FS
Review

First Deposit Bonus:
120%/240€

Review

First Deposit Bonus:
100%/250$ + 100 FS

Review



7 different welcome bonuses

Review

First deposit bonus:
100%/500€ + 100 FS
Review

First deposit bonus:
100%/500€ + 200FS
Review

First Deposit Bonus:
150%/350€ + 50FS

Review

First Deposit Bonus:
100%/500€/$

Review