Take Part In Maneki Golden Fish Tournament And Win Amazing Prizes
Online casino tournaments are the best way to escape from the mundane reality. Not only do they boost your chances to increase your fund but they also give you the feeling of self-accomplishment when you bear your peers. For that reason, the best thing to do in your spare time is to try your luck with the beckoning cat of Maneki Casino. The famous and respected online casino has just announced the launch of its latest tournament. Dice in and join Maneki Golden Fish Tournament to hunt down astonishing rewards this week. Put your hands on the massive prize pool, consisting of €10,000 + 3,000 Free Spins, and turn yourself into a winner. Go after the biggest fish on the market and scope amazing winnings from your favorite online casino.

Golden Fish Tournament
The Golden Fish Tournament has just started at Maneki Casino. So, if you want to become the next lucky player at the online operator, you should consider taking part in the competition. However, before enrolling to the tournament, you will need to comply with some general rules. First of all, you will need to become a member of Maneki Casino, so as to be eligible to make use of the brand's latest promotions. Following this, you will need to place bets on some of the qualifying games. These include slots such as Mustang Gold, Vikings Go Berzerk, and Starburst. However, bear in mind that this list is not conclusive, as there are 21 more qualifying games which can secure a high position on the leaderboard. Accordingly, the players with the most points will get a share of the prize pool. Likewise, there are minimum game rounds to qualify for the prize pool. This means that you will need to play any of the qualifying tournament games at least 100 game rounds. Moreover, the minimum bet you can place is EUR 1.
Prize Pool
Maneki Golden Fish Tournament has a massive prize pool. It consists of €10,000 + 3,000 Free Spins, which will be split between best 250 performers. The players with the most points will get their share of the prize pool. Below you can see a full breakdown of the potential prizes you might win.
1st Place €2,000

2nd Place €1,500

3rd Place €750

4th Place €700

5th Place €650

6th Place €600

7th Place €550
8th Place €500

9th Place €450

10th Place €350

11th Place €100

12th Place €95

13th Place €90

14th Place €85

15th Place €80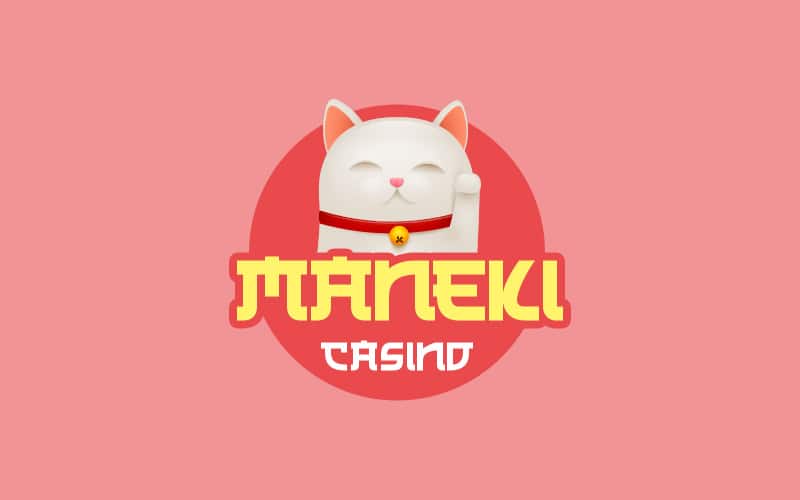 16th Place €75

17th Place €70

18th Place €65

19th Place €60

20th Place €55

21st Place €50

22nd Place €45

23rd Place €40

24th Place €35

25th Place €30

26 – 30th Place €25

31 – 40th Place €20

41 – 50th Place €15

51 – 100th Place €10

101-110th Place 50 Free Spins (Book of Dead )

111-120th Place 40 Free Spins (Book of Dead )

121-159th Place 30 Free Spins (Book of Dead )

160-165th Place 20 Free Spins (Book of Dead )

166-250th Place 10 Free Spins (Book of Dead )
In terms of the prizes, they will be awarded in the shape of a bonus with 5x wagering requirement. Furthermore, the maximum allowed bet when wagering a bonus is €5 or the equivalent in other currency per game/spin. All lucky players from the Golden Fish Tournament will be rewarded within 48 hours following the campaign completion.
Final Considerations
Maneki Casino is a new online casino which is set to represent the meaning of the word Maneki, which being translated means "Beckoning Cat, to a full extent. The amazing online operator is the free look of the gambling industry judging by its extravagant casino tournaments. This time Maneki Casino wants to reward 250 of the most dedicated players who take part in the Golden Fish Tournament. By and large, the brand is famous for delivering client satisfaction, so investing in the casino will be a wise decision. However, before making up your mind to participate in the Golden Fish Tournament, we encourage you to familiarize yourself with the terms and conditions of the campaign. Lastly, we recommend you to play responsibly and we wish you a piece of good luck!

Finally, you can still make use of our overall listing of the best online casinos right now, so give it a go.

First deposit bonus:
1. 100%/€500+100 FS or...
2. 200%/€100 or...
3. €200 Casino CashBack
Review

First Deposit Bonus:
100%/500€/$ + 200 FS

Review

First deposit bonus:
100%/500€ + 250FS
Review

First Deposit Bonus:
100%/250€ + 15 FS
Review

First deposit bonus:
125%/100€ + 50FS
Review




Exclusive Bonus:
125%/500€ + 250 FS
Review

Welcome Pack:
1000 EUR + 50 FS on "Book of Dead"

Review

First deposit bonus:
20 FS + 100% Bonus + 50 FS
Review

First Deposit Bonus:
100%/€500 + 100 FS

Review

First deposit bonus:
100%/500€ + 200FS

Review




First Deposit Bonus:
100%/300$ + 100 FS

Review

First Deposit Bonus:
100%/$300 + 100FS

Review

10% Daily Cashback

Review

First deposit bonus:
100%/300€ + 300FS
Review

First Deposit Bonus:
100%/1,500$/£/€ + 200 FS

Review




First Deposit Bonus:
100%/300$ + 300 FS

Review

First Deposit Bonus:
100%/€200 + 60 FS

Review

First Deposit Bonus:
200%/100€ + 25 FS

Review

First Deposit Bonus:
100%/500€

Review

First deposit bonus:
100%/300€ + 200FS
Review



First Deposit Bonus:
100%/300€

Review

First deposit bonus:
200%/2500€ + 50 FS
Review

25% Cashback

Review

First deposit bonus:
100%/1500$
Review

Total bonus package:
575%/1750$ + 290 FS
Review




First deposit bonus:
100%/200€ + 100 FS

Review

First deposit bonus:
200%/300$ + 125FS
Review

First deposit bonus:
100%/200€ + 50 FS
Review

First Deposit Bonus:
120%/240€

Review

First Deposit Bonus:
100%/250$ + 100 FS

Review



7 different welcome bonuses

Review

First deposit bonus:
100%/500€ + 100 FS
Review

First deposit bonus:
100%/500€ + 200FS
Review

First Deposit Bonus:
150%/350€ + 50FS

Review

First Deposit Bonus:
100%/500€/$

Review