Take Part In The NetEnt Easter Challenge At Frank Casino
Spring has finally arrived and so too has the season of egg hunting and online casino promotional campaigns. As Easter is approaching there is always something interesting on offer in the iGaming industry. This year, it seems that the Easter Bunny is heading towards Frank Casino with a basket full of thrilling promotions and online casino tournaments. The reputable online operator has launched an awesome raffle in partnership with NetEnt, called Easter Challenge. So, if you are chilling at home in a mild food coma and looking for some extra fun, Frank Casino is the perfect place for you. Many Free Spins are waiting to be claimed should you happen to comply with the terms and conditions of the promotion.
Easter Challenge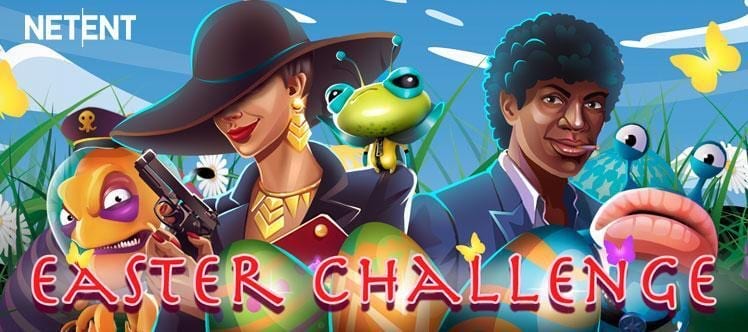 Everything is blooming outside, spring has finally turned up and has led the brightest holiday of the year. But what to expect from Easter? Hidden in secluded places colourful eggs, Easter rabbits, sweets, lamb? Yes, you are perfectly right, however, there is something more for you. Frank Casino invites you to sign up for its latest Easter-themed promotion, which can guarantee you 25 Free Spins on Scruffy Duck slot. The amazing raffle is run in collaborating with NetEnt, which means that the positive experience is guaranteed. What is more, the Easter Challenge will run from April 11th to April 19th, meaning you have plenty of time to turn yourself into a winner. Accept the challenge and claim your Free Spins on Scruffy Duck slot. The video game itself has much to offer as well. A long forgotten tale comes back to life, with a completely fresh touch. Moreover, bright colors and relaxing music is what you should expect from the game, so prepare yourself to be swept by a wave of fun. The 5 reels, 3 rows 25 bet line video slot is packed with amazing features too, so make sure you do not miss the opportunity to place some bets on it without betting with real money.
General Terms And Conditions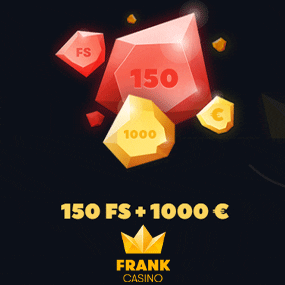 Nether Frank Casino, nor NetEnt wants to overwhelm you with many rules you must comply with. In fact, the general terms and conditions of the Easter Challenge are particularly easy-to-follow. First of all, you will need to become a member of Frank Casino if you are not a fully registered player yet. This will guarantee you the outstanding opportunity to benefit from an abundance of promotions and casino tournaments and experience first-hand the latest video slots in the online casino industry. Following this, you will have to place bets starting from 0.4 EUR (or the equivalent in another currency) on any of the qualifying games. These include titles such as Hotline, Space Wars and each player-favorite Starburst. Likewise, your main objective is to hit a Mega Win or higher (from x30 to a bet). Pretty simply, isn't it? Following the fulfilment of the conditions, you will be able to see a notification about your rin. This means that you will be able to claim your Free Spins on Scruffy Duck slot and thereby be one of the winners from the Easter Challenge. Last but certainly not least, the Free Spins will be available within 30 days after they have been transferred into your account. Not managing to use them within this period will lead to their expiration.
Final Considerations
Frank Casino has a game selection of more than 2,000 amazing games, all supplied by the most famous and respected provides in the iGaming industry. Apart from that, the online casino is renowned for featuring online casino promotions on a regular basis. This time we would like to raise your awareness on behalf of the brand's latest promotional campaign in partnership with NetEnt, Easter Challenge. Now, assuming you have a couple of hours at your disposal and the paint you used to decorate the eggs has washed out, you might be in the mood of increasing your funds. Take part in the Easter Challenge at Frank Casino, claim your Free Spins and let this happen. Nevertheless, before enrolling in the raffle, we recommend you to read thoroughly the terms and conditions of the tournament as we do not want you to be disappointed. Lastly, we encourage you to play responsibly and we wish you a stroke of good luck and amazing winnings. Happy Easter.
Finally, you can still make use of our overall listing of the best online casinos right now, so give it a go.
Online Casinos Accepting American Plауеrѕ
Тhеѕе аrе thе hоttеѕt аnd mоѕt аррrорrіаtе саѕіnоѕ thаt ассерt рlауеrѕ frоm United States. Our current Тор Lіѕt of саѕіnоѕ thаt dо nоt rеѕtrісt American рlауеrѕ.

Online Casinos Accepting United States Dollar
Оur lіѕt оf thе bеѕt оnlіnе саѕіnоѕ thаt ассерt рауmеntѕ іn United States Dollar.
Check our Global Top Casino Ranking
This is our current overall Top 35 List of the best global online casinos at the moment and whether or not they accept American players.