North Carolina Online Gambling
North Carolina is one of the most restrictive states in regards to North Carolina Gambling laws.
Overall impression
| | |
| --- | --- |
| NO | Online Casinos Allowed |
| YES | Sports Betting Allowed |
| YES | Land Based Casinos |
| YES | Lottery Allowed |
| YES | Charitable/House-Based Gambling |
| NO | Daily Fantasy Sports |
| YES | Social Gaming |
| 18 | Minimum Gambling Age |
Online Gambling in North Carolina
North Carolina is one of the most restrictive states in regards to North Carolina Gambling laws. The Tarheel State has always taken an anti-gambling position and is a far way off from progressing toward online options. However, the gambling industry does still has a few online and land-based alternatives for residents.
At the moment, the state has just five brick and mortar gambling establishments, which include about 4,000 slot machines and just over 200 table games. The only reason the state has a casino available at all is due to the Cherokee Gaming Commission that oversees tribal gambling establishments.
North Carolina Online Casinos
The State of North Carolina doesn't allow any casino-style games outside of its few land-based establishments. However, residents can legally play online skill games for real cash winnings and jackpots.
North Carolina Sports Betting
The Tarheel State is on board in regards to online sports betting. Almost every state in the Union outlaws the gambling option. It's to no surprise that North Carolina will not authorize, regulate, or allow any sports betting enterprises to operate on state territory. This includes tribal lands and Internet IP addresses. In a recent court case, a man pleaded guilty to the class 3 felony charges brought against him for operating an illegal bookmaking enterprise. The state considers any online sportsbook action a misdemeanor offense that can land you in jail. It is always a better option to try the legal option for sports fans in online fantasy sports betting.
North Carolina Land Based Casinos
There are two Indian casinos in North Carolina. Both casinos are affiliated with the Eastern Band of Cherokee Indians and both offer electronic games, such as slot machines, as well as table games.
The casinos are not required to release information on the payback percentages of their electronic games. However, according to the terms of their compact with the state, the video machines are required to return a minimum of 83% to a maximum of 98%.
North Carolina Lottery
The North Carolina Education Lottery, begun in 2006, offers scratch-off games and drawing games, including the multi-jurisdictional Mega Millions and Powerball games.
North Carolina Charitable/House-Based Gambling
Since 1983, North Carolina has permitted registered, eligible charitable organizations to offer bingo and raffles. Bingo is licensed by the Alcohol Law Enforcement Division (ALE) within the Department of Public Safety of North Carolina. In April 2019, non-profit organizations were recognized by the Secretary of State are allowed to operate bingo games for fund-raising. The organization must receive a bingo license from the Department of Public Safety, and may run no more than two games per week, with prizes no higher than $500. Such organizations can also run up to two raffles per year, with cash prizes not exceeding $10,000 and non-cash prizes not exceeding $50,000. Bingo games with prizes of $10 or less, referred to as "beach bingo", may be run commercially with few limitations.
Laws permitting bingo appeared as early as 1945, when it was legalized at fairs and exhibitions in Mecklenburg County. Similar laws were passed for various counties and towns, with some limited to charities and other community organizations, while others had no such requirement. Some bingo laws passed in 1973 also authorized the game of skilo. Laws allowing charitable raffles, alongside bingo, in particular counties were passed in 1977.
North Carolina Daily Fantasy Sports
The Tar Heel State has decided that daily fantasy sports (DFS) isn't enough of an attraction to warrant legalization.
North Carolina Social Gaming and Gambling
There are no provisions for social games in North Carolina.
North Carolina Gambling News
North Carolina Gambling Legislation
North Carolina is one of the least gambling-friendly States in terms of legislation. What little gambling there is takes place in one big casino on Tribal land. All that remains outside of the reservation is a little charity gaming, a lottery and some very low-stakes bingo games. Anyone hoping for improvements will probably be disappointed – the track record of this State is one of progressive crack-downs on all forms of gambling, rather than progressive liberalization of their gambling laws.
More than 3000 games from top-tier software providers
An excellent story line, superior simplicity and visual excellence
A light speed fast site, to power a hassle free gaming experienc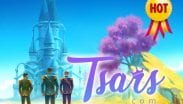 Graphics & Gameplay - 95%
Instant-play is available
Fully compatible with all mobile devices
Provides amazing gambling games from quality developers like Microgaming and NetEnt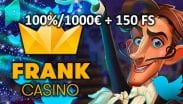 Graphics & Gameplay - 99%
24/7 live chat, phone, e-mail
Weekend Free Spins Giveaway
Mobile friendly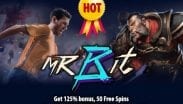 Graphics & Gameplay - 97%
Constant Cashback on every spin!
Tons of promotions for loyal players
Things seem to work nicely all around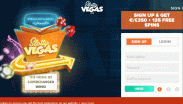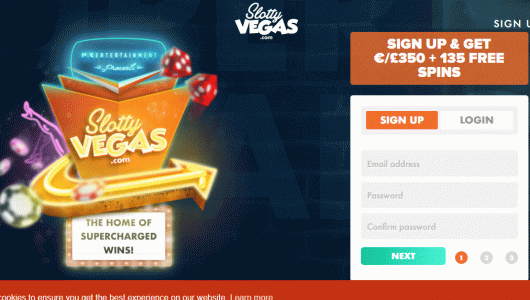 Graphics & Gameplay - 95%
Vip Program & Tournaments
2000+ Games from 30 Providers
24/7 Support in English, Deutsch & Russian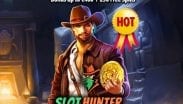 Graphics & Gameplay - 92%
Generous Welcome Package
2000+ Games From Top Providers
Tiered Vip Programme With Weekly Awards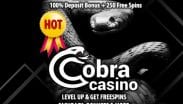 Graphics & Gameplay - 92%