Ohio Online Gambling
Ohio gambling law allows for a number of legal bets.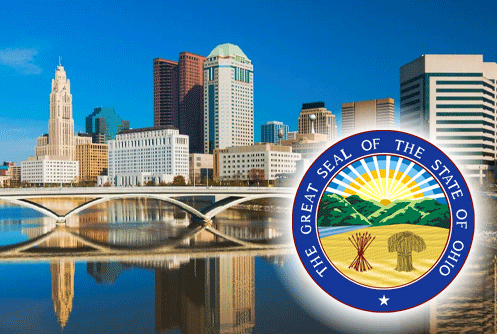 Best Casinos for Ohio Players
Online Gambling in Ohio
The state of Ohio has some forms of regulated gambling and no existing laws for online gambling. The subject of the legal gambling age can be a little confusing too. We try to clarify the online gambling laws for Ohio here, but we are not attorneys. Contact an attorney if you would like a more thorough explanation of Ohio's online gambling laws. On this page, we bring Ohio residents legal, offshore gambling sites that are top-rated and secure.
Ohio Online Casinos
Online gambling is safe for Ohio residents that choose to join one of our preferred sites that are found on this page. These offshore sites are legal and legitimate for Ohio residents. Our preferred sites are also safe and secure. We suggest reading the privacy policy at individual gambling sites for more information.
Offshore online casinos, sportsbooks, poker rooms, and other online gambling sites are legal for Ohio residents. There are no written online gambling laws in Ohio so you are safe to play at these sites.
Ohio Sports Betting
The online sportsbooks we bring to Ohio residents are easy to use, offer free registration, a welcome bonus, and updated sports scores and news. Ohio residents that enjoy betting on their favorite sports teams will find that our preferred online sportsbooks offer betting options for mobile betting and live betting. Download the app for mobile betting for your phone and/or tablet and bet from anywhere. In addition, sports bettors can bet on games while they are in progress with live betting. We offer an array of sports to bet on and Ohio residents are sure to find what they are looking for at our preferred list of online sportsbooks.
Ohio Land Based Casinos
The land based casinos and poker rooms in Ohio are permitted to set their own age requirement for their gambling establishment. Per the establishment, you must be anywhere between the ages of 18 and 21 to play at land based casinos and poker rooms in Ohio. At the age of 18, Ohio residents can legally gamble at land based or online bingo halls, pari-mutuel betting, and state lottery establishments. When Ohio residents turn 21, they are legally permitted to gamble at online casinos, sportsbooks, and poker rooms.
Ohio Lottery
The Ohio Lottery is the oldest regulated betting market in the state, having been legalized in 1973 as part of a wave of lottery regulations popping up all over America. Since that time, the lottery has grown to the point that the proceeds cover more than 5% of the state's total education budget. Some 10,000 retail shops and kiosks sell Ohio Lottery tickets, and participation is such that Ohioans spend about $200 each year on lottery tickets.
Ohio Charitable/House-Based Gambling
Charitable gaming is allowed in more formats than we're used to seeing – clearly Ohio is big on charitable fundraising. Non-profit groups can host a variety of games – bingo, pull-tab games, raffles, and casino-style games for Vegas Night fundraisers. So long as the proceeds go 100% to benefit a charity, and the host earns no money for hosting the game, it is a legal contest.
Ohio Daily Fantasy Sports
It looks like DFS fans in Ohio are (for now) free to place wagers on daily fantasy sports bets. This came about because of an announcement on the part of The Ohio Casino Control Commission that that body has no authority over daily fantasy sports bets, and that the state would (for the time being) go with the federal government's position, whatever that might be.
Ohio Social Gaming and Gambling
Social gambling is allowed in the Buckeye State, so long as it follows a few restrictions. First, the game has to take place entirely in private, in a home or business, with a locking door and closed windows. Second, all participants must have a "legitimate social relationship" not based on their desire to play in a private game together. Finally, the host cannot charge admission, earn rake, post house odds, or earn any special consideration in exchange for hosting the game. By these laws, most home poker games and private office sports pools would be legal.
Ohio Gambling News
Ohio Gambling Legislation
We've analyzed the criminal codes of all fifty US states and we've yet to come across a code of gambling laws as complicated as Ohio's. Though we believe the information on this page is accurate, we recommend that anyone researching state gambling law for legal reasons contact a lawyer familiar with the state's code of laws.